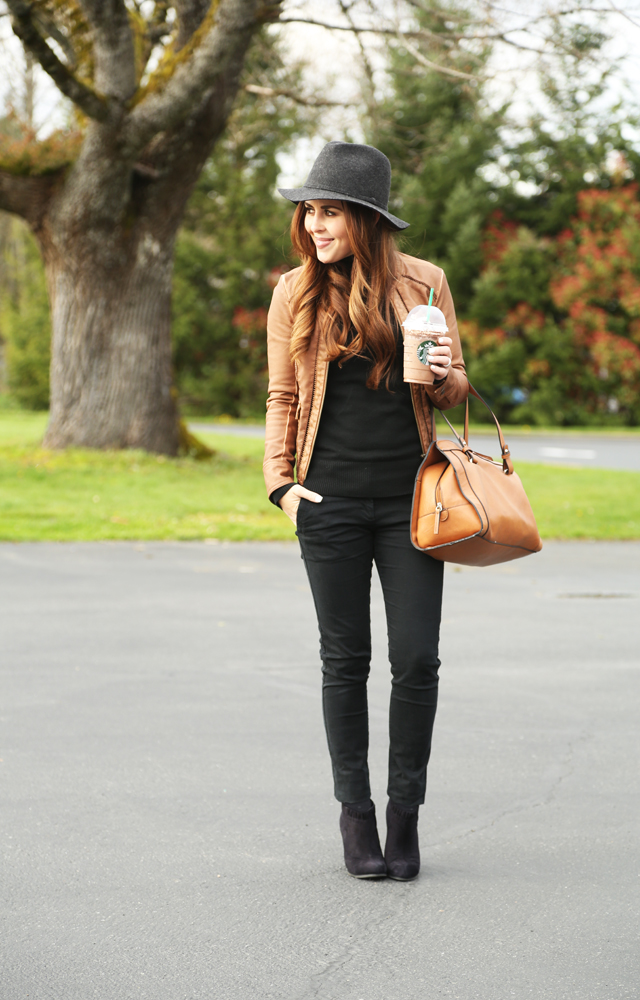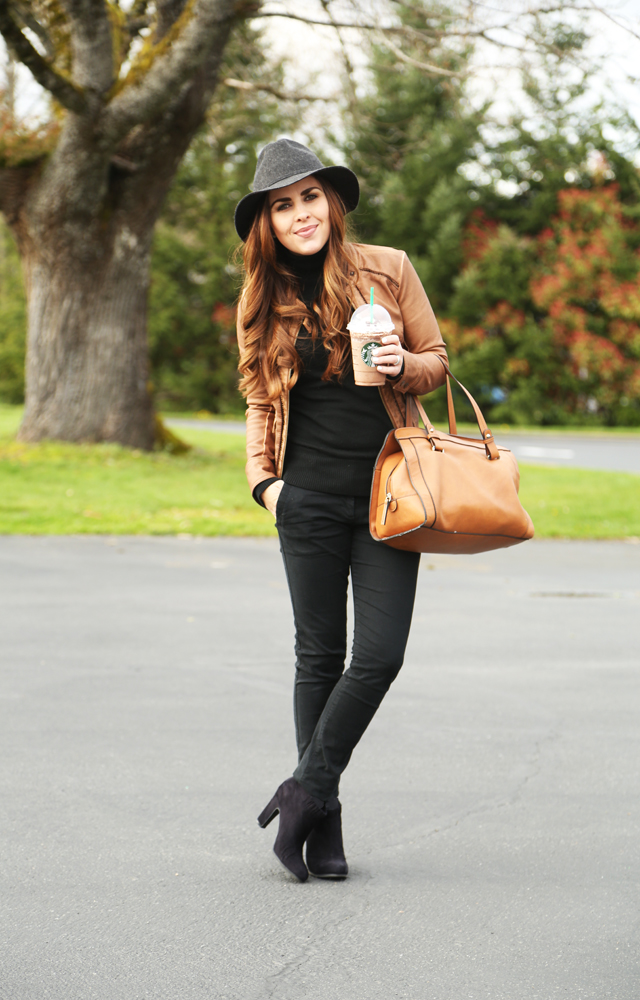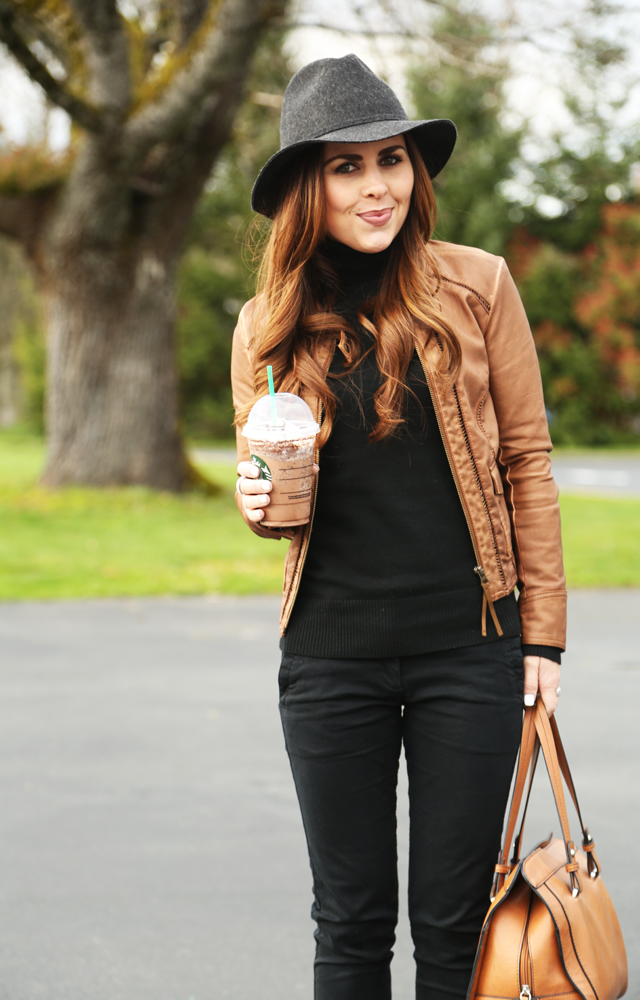 Pants: Gap.  Sweater: Target. (also similar here.) Booties: Target. (similar.)  Jacket: Anthropologie.  Bag: Target. Hat: JCrew.
So, it looks like we're slowly heading into frappaccino season.  I'm kind of a snob about my hot chocolate (I'm really specific about the way I make it) so I'm never super inclined to head to Starbucks for one, but their double-chocolate chip frappaccino?  That's another story.  And I don't know why, but every time I order a drink I feel inclined to spell my name for the person helping me.  "What's your name?"  They ask me, and I'm all, "It's Cori, with an I," in a very Anne of Green Gables kind of way.  Why do I feel inclined to spell my name out?  Does it really matter if they spell it with a Y? (or an EY, or an IE, or an RRIE.-pretty much anything but how it's actually spelled), probably not.  But for some OCD reason I always want it written with an I.
Whenever I want to really feel taller, I dress all in one color.  Do I actually look taller in real life?  I'm guessing not, but psychology…
Also, the cognac was kind of an afterthought on this outfit because it was just too chilly to be out without a jacket the other day, and this one is my favorite.  In retrospect, I'm getting a kind of Indiana Jones vibe with the hat and everything, and I'm not sure that's a good thing.  Although, Indiana was pretty bad-a so, you know.  We're good.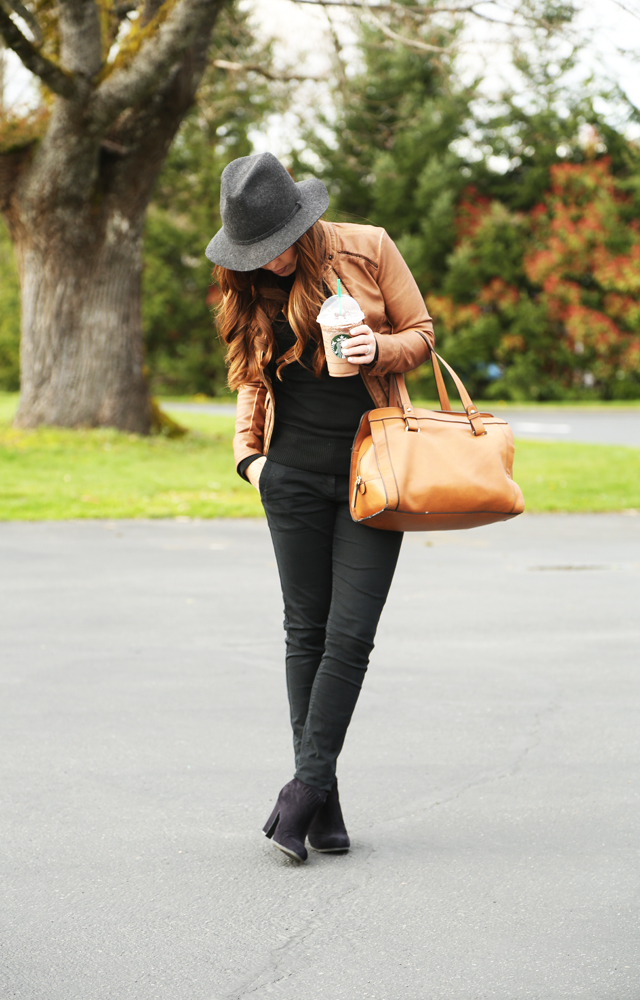 Shop the look: