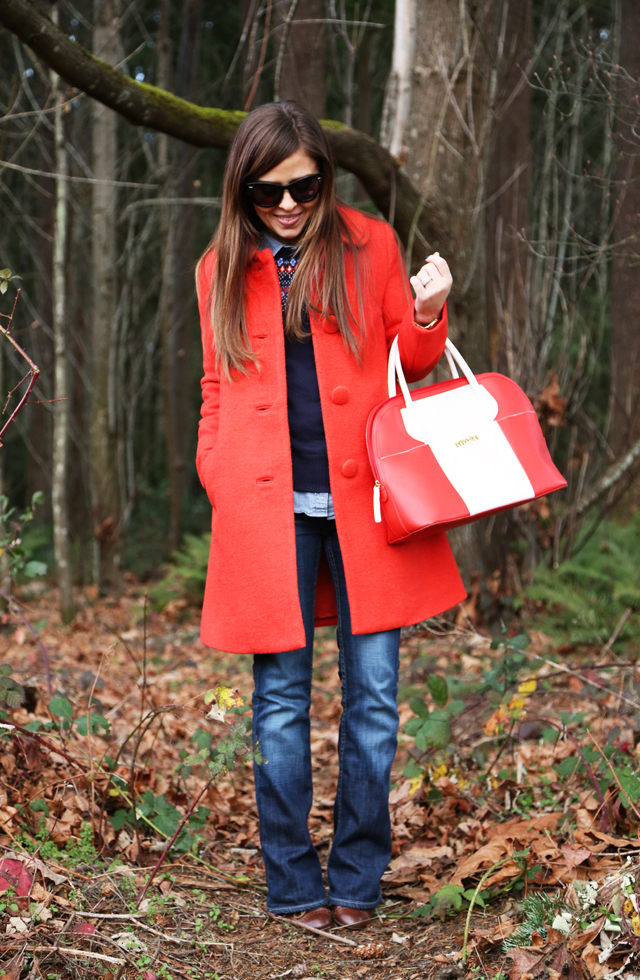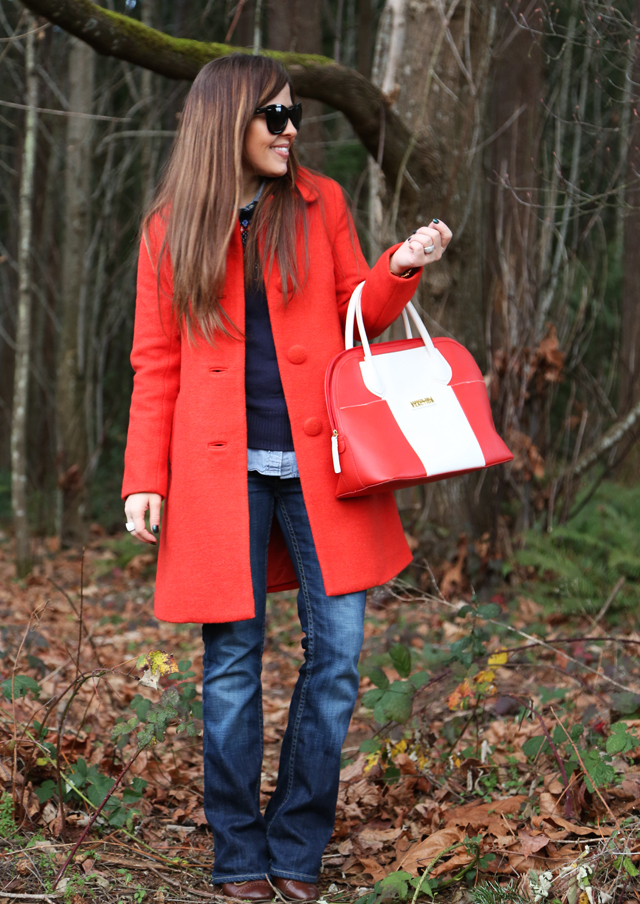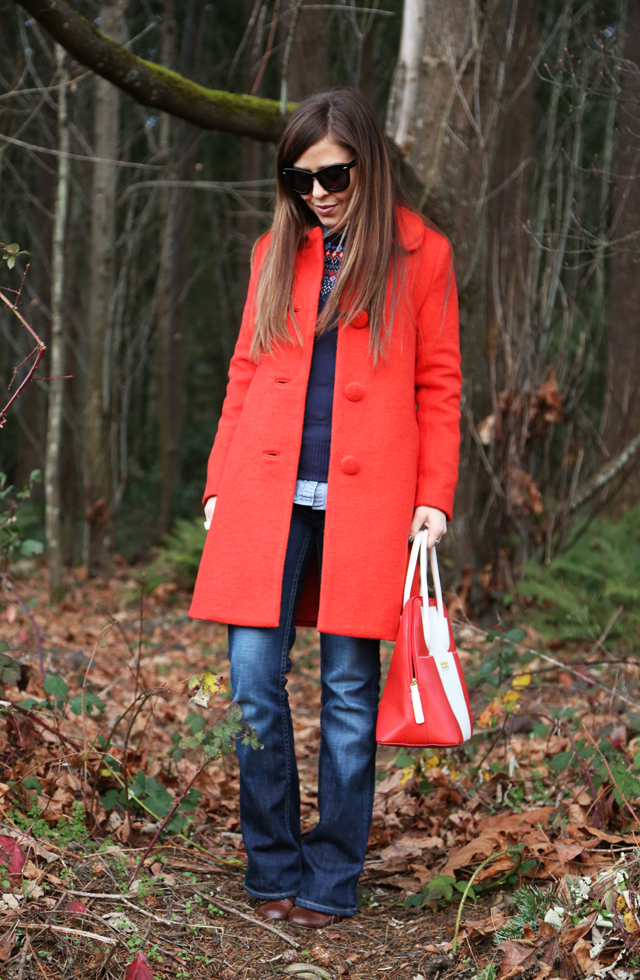 Coat: ASOS. Jeans: Hudson. Sweater: Target. Shirt: JCrew Factory. Bag: Kenneth Cole Reaction. (similar.) Shoes: Old.(similar here.) Watch: Michael Kors.
Don't you just love the week of Christmas?  I sent off the last of our holiday orders on Friday afternoon, and then I sang Michael Buble at the top of my lungs all the way home from the studio while Ava giggled at me from her carseat.  To say that December has been both physically and emotionally exhausting would be an understatement.  We had one of our biggest months ever, and I'm so so overwhelmed and grateful for all the wonderful people out there who buy the clothes I design.   I'm also still not sure how we got everything done.   Actually, scratch that, if you look at the state of my house right now, I know exactly how I got everything done.  I just neglected everything domestic for the last 3 weeks.  But, it's Christmas break now!  On Saturday I slept in until 10am (!) and we made buttermilk pancakes from scratch and went Christmas shopping together, and then I read a little and napped in the evening while Craig watched a football game and the ducklings built a bunch of awesome stuff with their legos.  I took a nap again yesterday afternoon (naps are totally my love-language) and we watched the Seahawks win (woot, woot).  Today, I'm taking the kids into the city for some crumpets, a little more Christmas shopping and stop at the aquarium to see the scuba diving Santa.  I'm starting to remember what it's like to be human again.  It's quite nice.
Also, biggest HAPPY BIRTHDAY to one of my dearest friends Monique.  Love you lady!