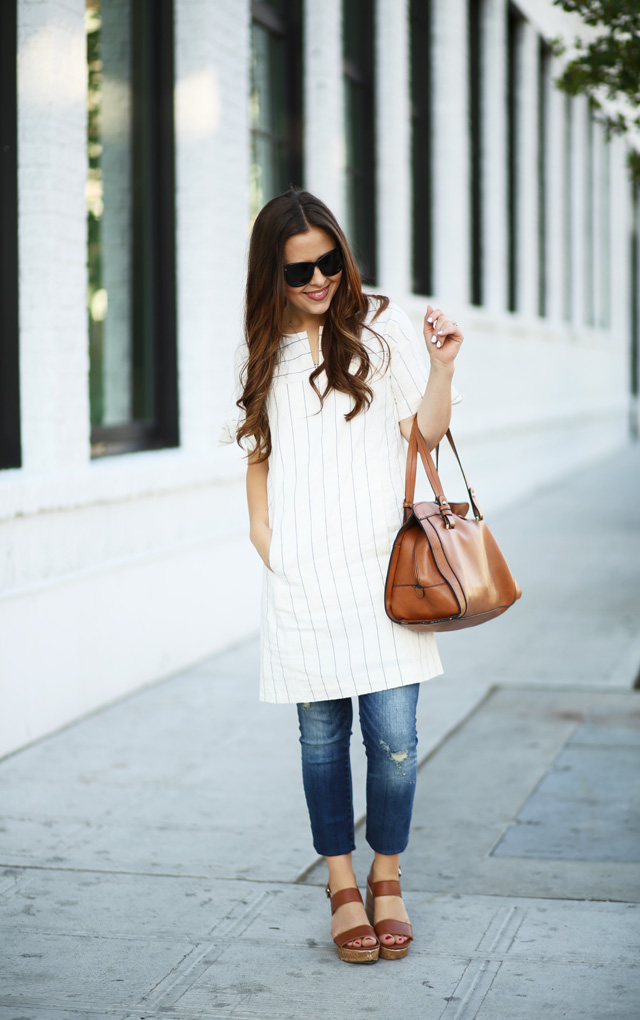 Dress: Madewell. Jeans: Madewell. Shoes: Forever21. (old. similar here and here.) Bag: Target. Sunglasses: H&M (similar.)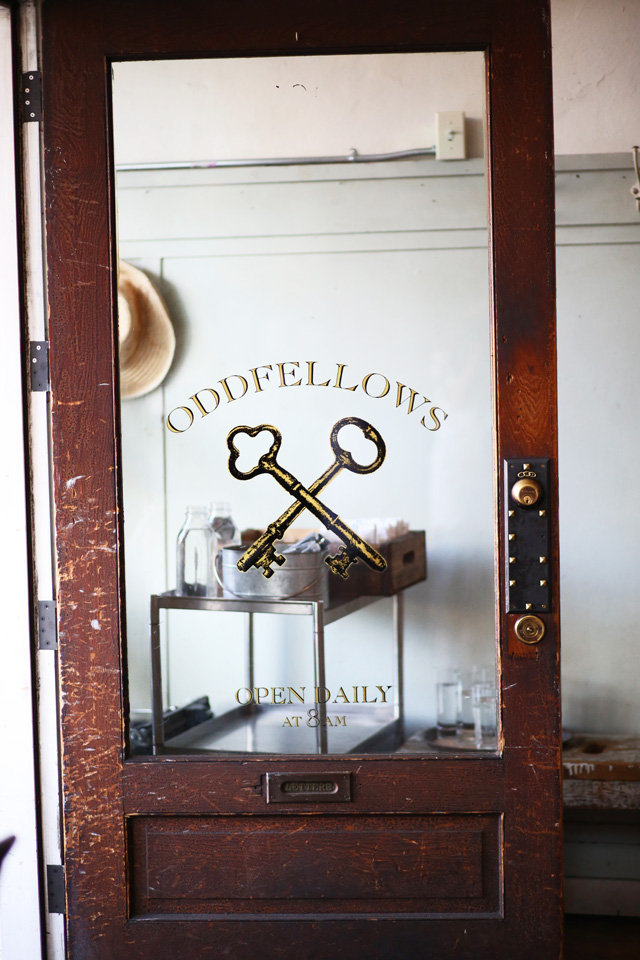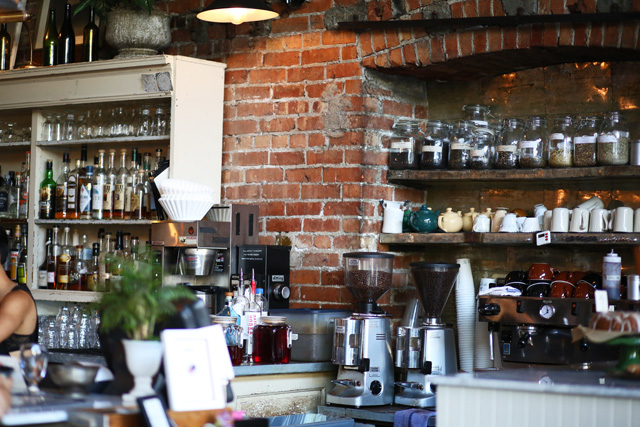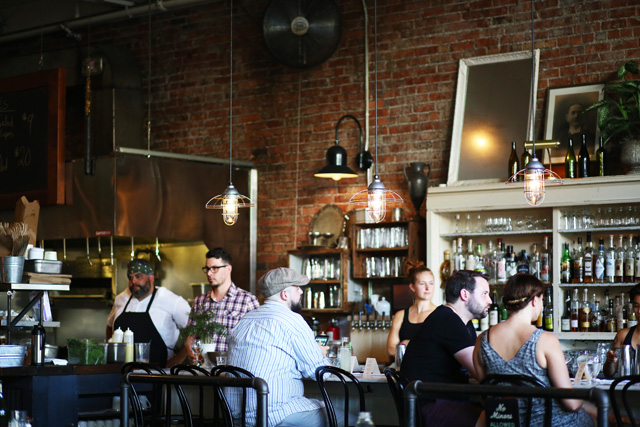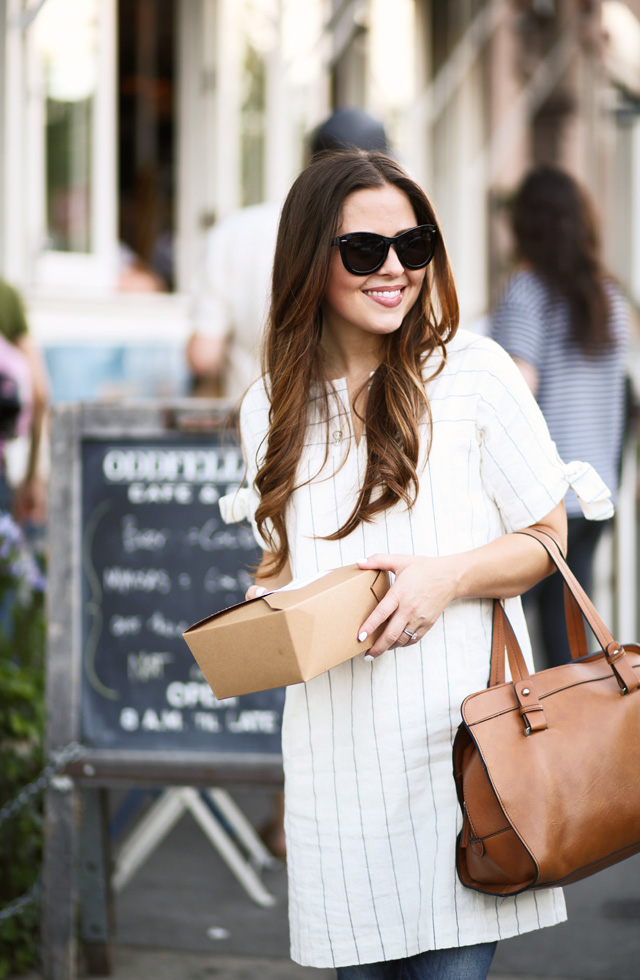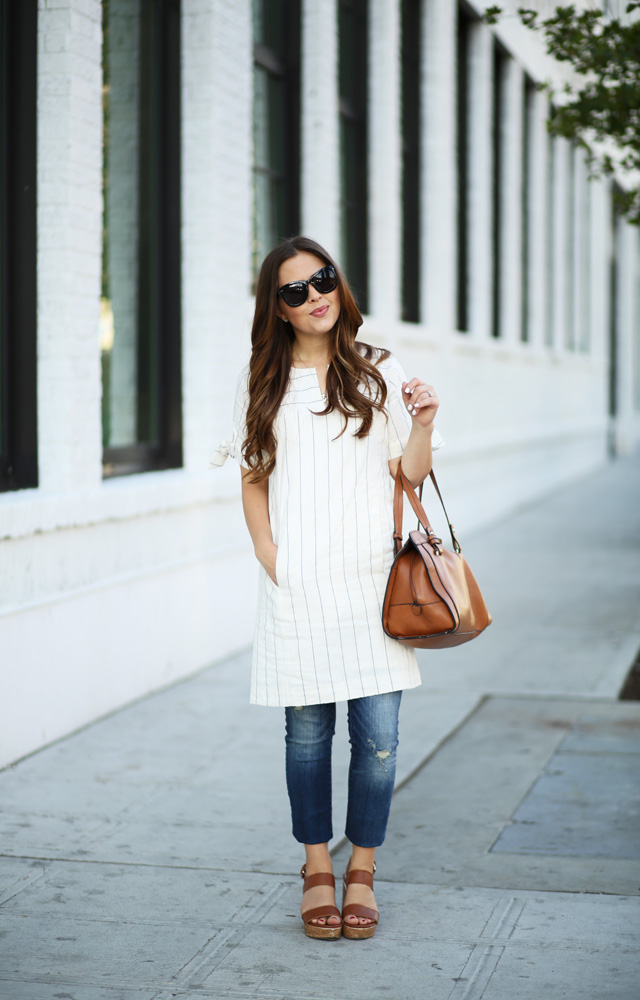 Craig and I went out just the two of us the other night and decided to spend our time up on Capital hill.  It's been a warmer than usual summer here in the Pacific Northwest, so I decided to keep it simple with this dress with a pair of jeans with a pair cognac wedges and bag. (This bag is still such a closet favorite andI cannot believe how well it's held up especially given it's low price tag, and the way I manhandle my purses.)
Every few years I feel my style do a little shift and I find myself  wanting to incorporate pieces that I might not have before.  I always follow these instincts, even if it's not something I might have previously worn, because I think it's important to let your style grow and evolve as you do.  I've been having a love affair with Madewell this season, that pretty much started with this dress.  I'm loving simple white pieces with lots of great texture this summer season and this dress is so perfect with it's tied sleeves, subtle stripes, and front pockets.  It's a wee-bit short for my usual length requirements so I opted to pair it with some skinny jeans, but I may also let the hem out a bit so I can wear it solo.  I haven't decided for sure yet, because I kind of love the tunic and jeans vibe I'm getting with it, it's such a lovely dress as it is.  Did you know that's one of my super secret wardrobe hacks?  Letting the hem out can often give you up to an extra inch or two of length.  With shorter hemlines, those of us who keep it knee length, for both religious or personal preference reasons can often come up short (literally).  If you've got a nice wide hem on the dress, trade for a slimmer hem by letting it down and you gain some extra length.  (there's your tip for the day… ;-)
But back to our date…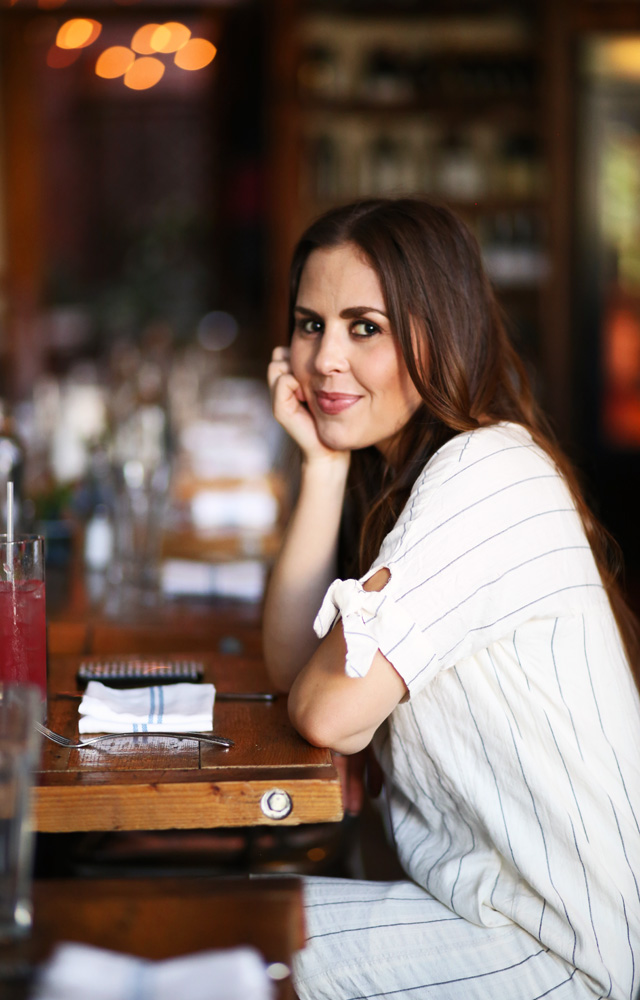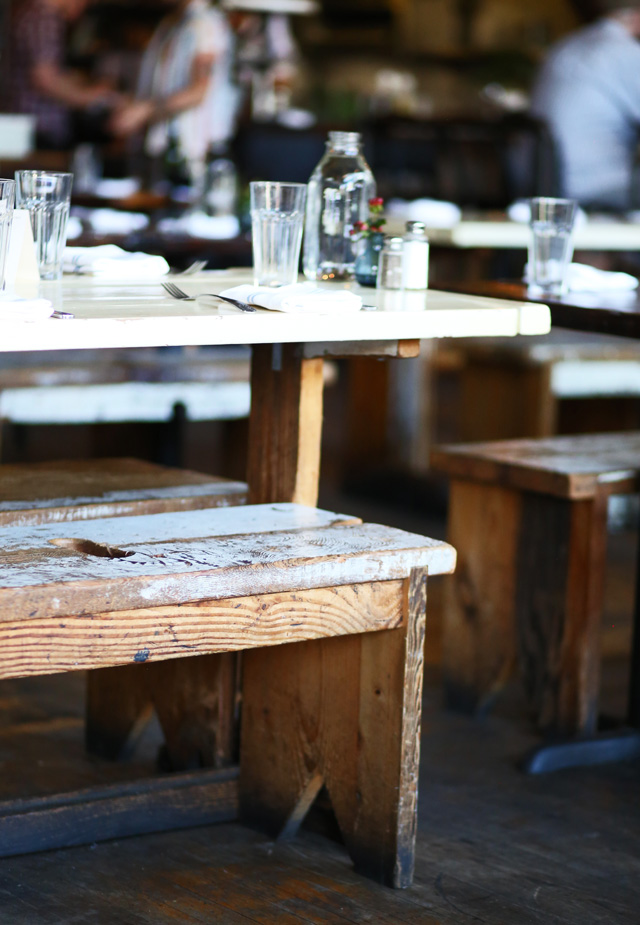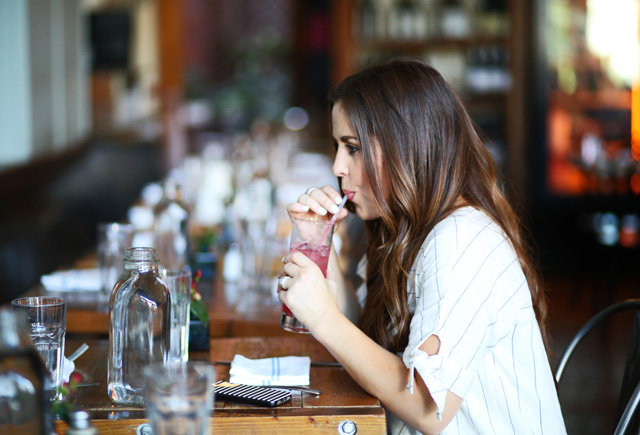 Capital Hill is one of those areas in Seattle that reminds you people actually live in the city.  It's sort of reminiscent to me of a few different neighborhoods in New York.  Not so much because they look or even feel the same, but because people are living in them.  Playing bike polo at the park, laying on the grass (turf) just hanging out, walking around with ice cream.  Very relaxed.  It's like that in New York too and it's one of the reasons I love the Big Apple so much.  I think that's why I like Capital Hill it so much too.  Great laid back vibe.  It also doesn't hurt that they've got a killer bookstore and a Molly Moon's.  But my absolute favorite, the crown of Capitol Hill, is Oddfellows.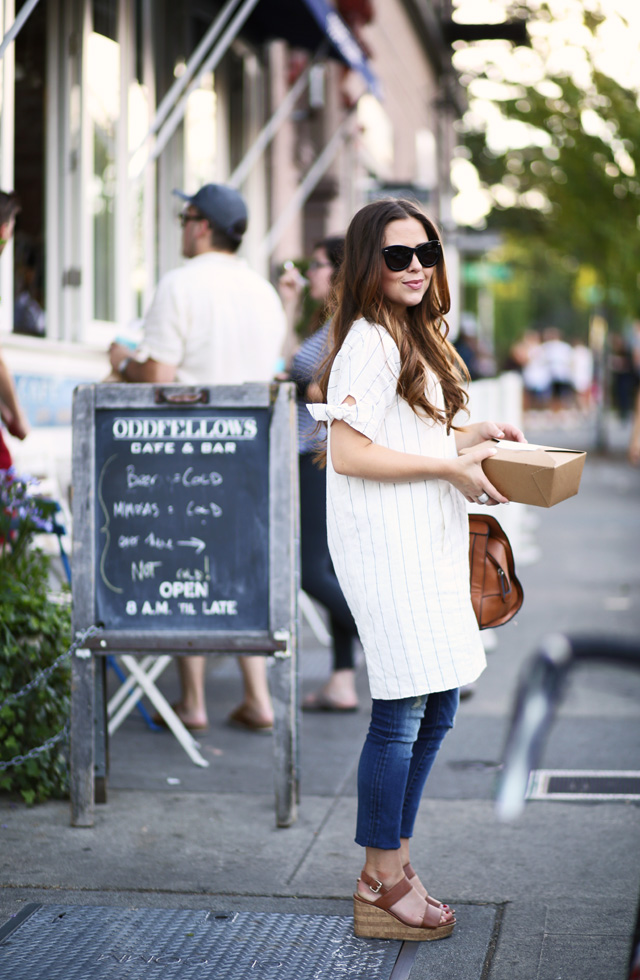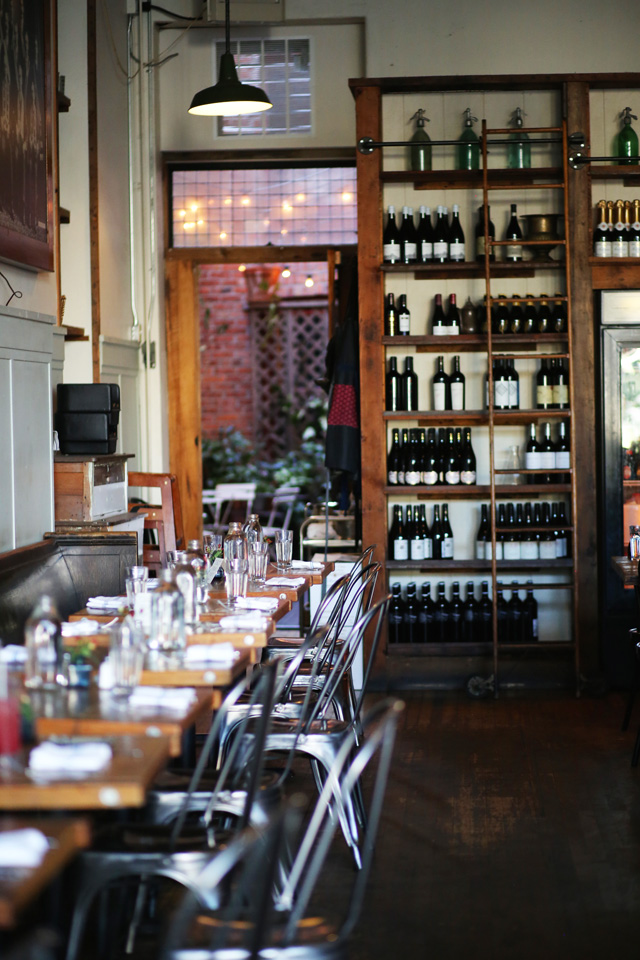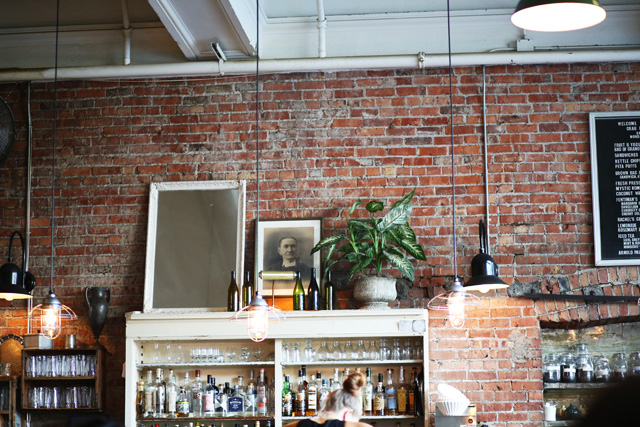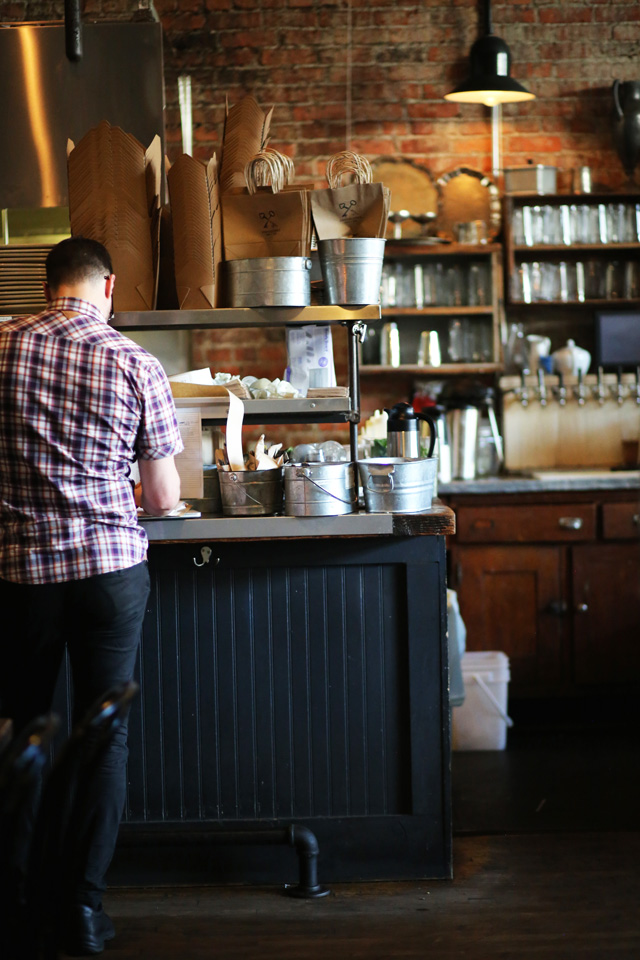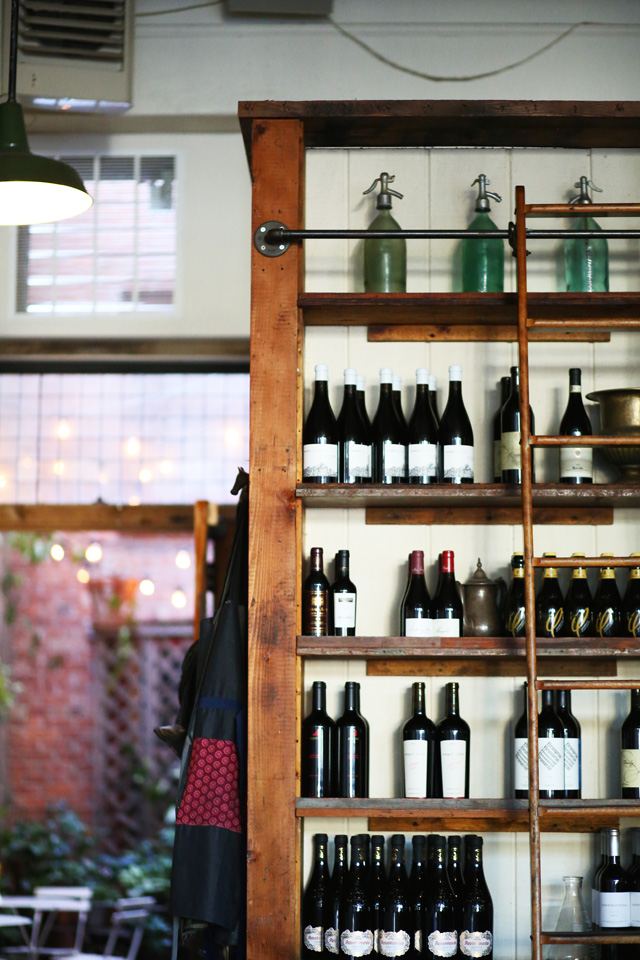 I'm always looking for great places to eat in Seattle and Oddfellows wins at charm.  I can usually measure how much I love a place by how much I want my house to look like it, and I basically want to live in Oddfellows, with those brick walls, industrial light fixtures and the rolling ladders.  Do you think they'd let me take up residence?  Le sigh…  It doesn't hurt that the food is pretty amazing.  It's both interesting and unique.  Everything feels like a fresh take on classics like sandwiches and pasta.  Familiar, but with a twist, so it's still  comes across as unique and like nothing you've ever had before.  The menu isn't huge or overly bloated, and everything is right on point.
Definitely worth a drive or long walk up the hill…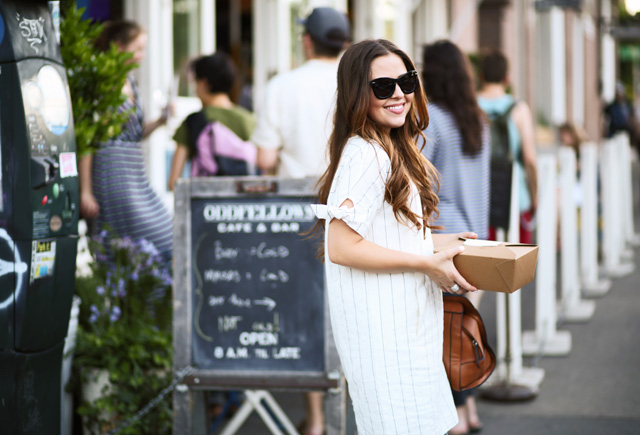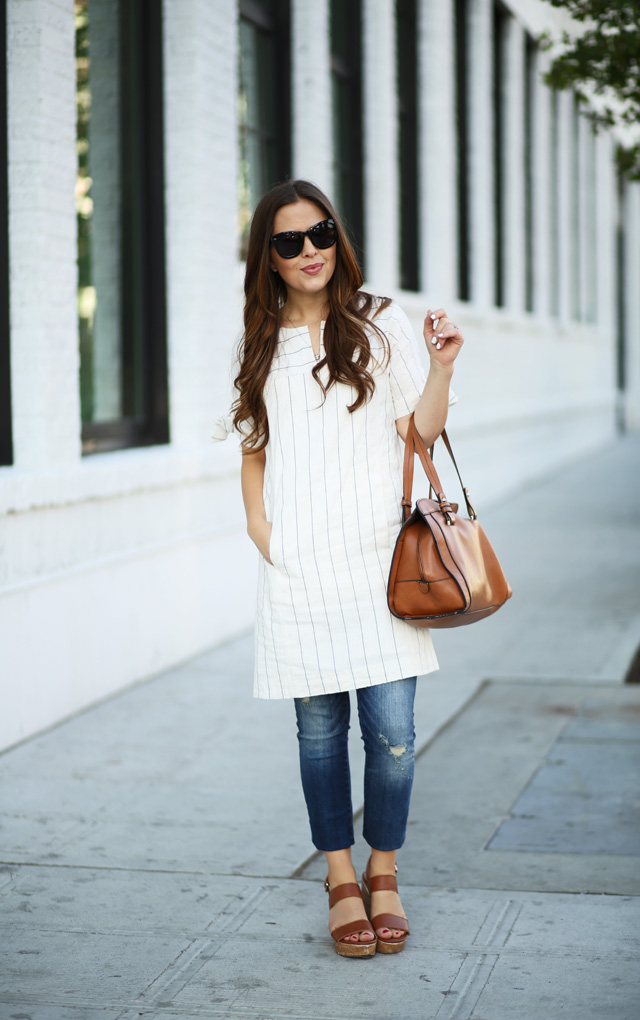 Oddfellows is located at 1525 10th Ave, on the corner of 10th and Pine, on Capitol Hill in Seattle.
shop the look: