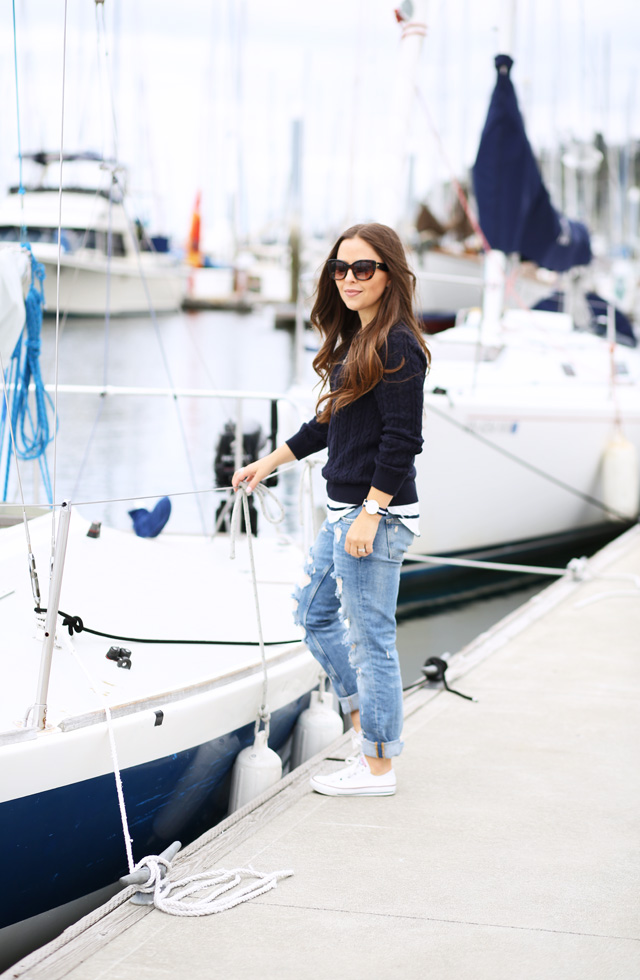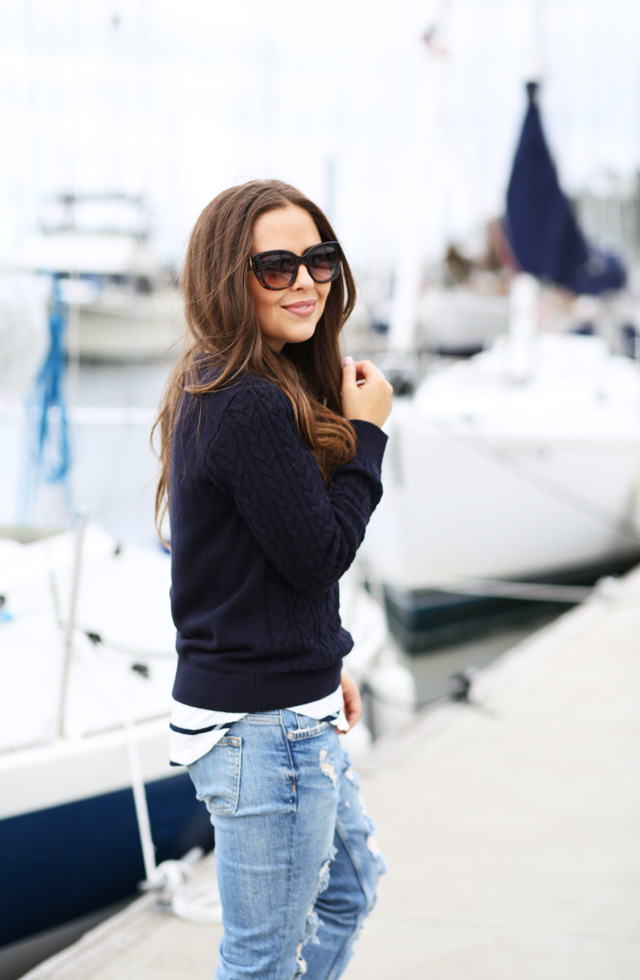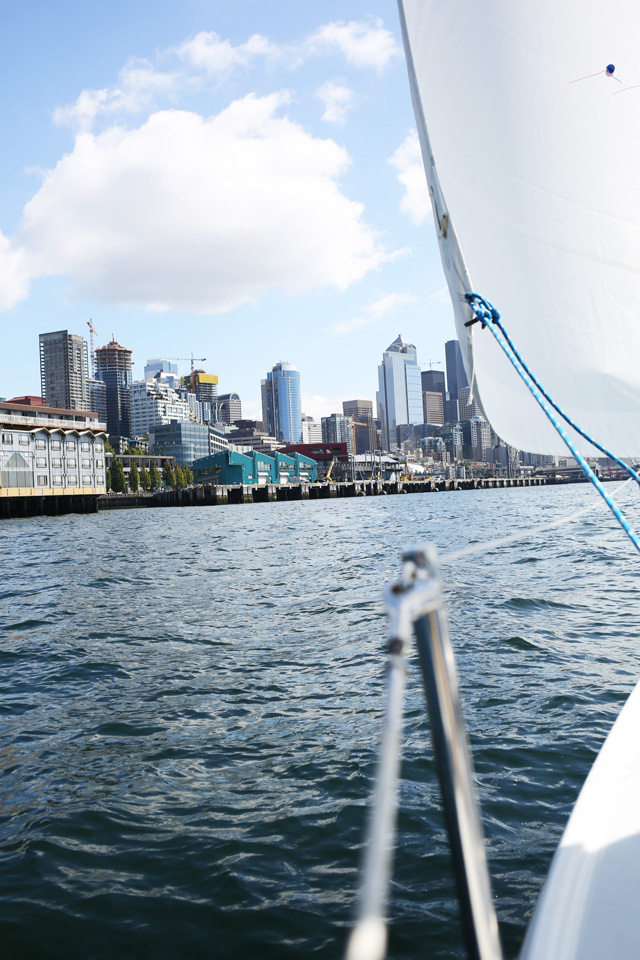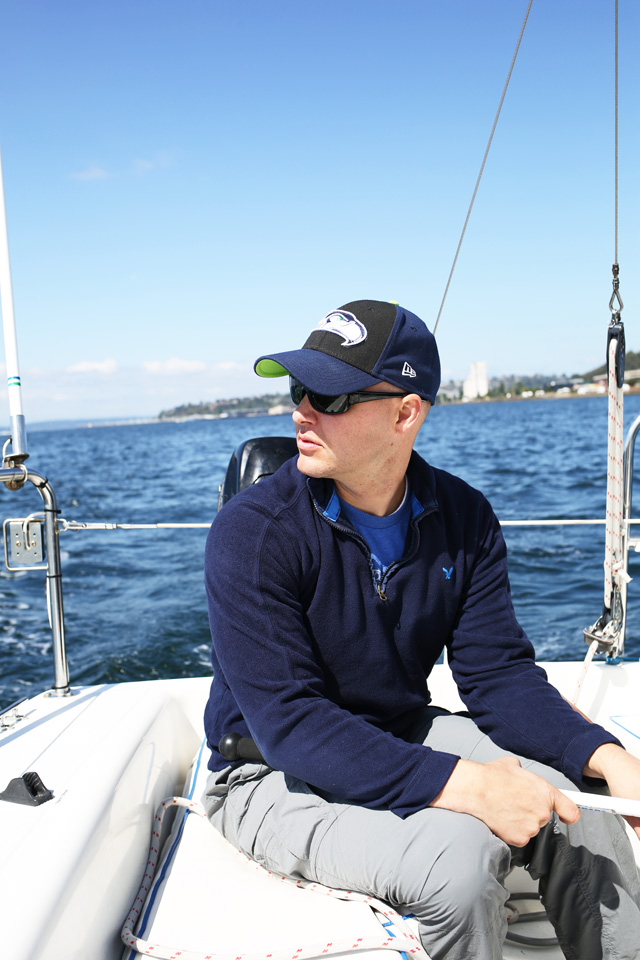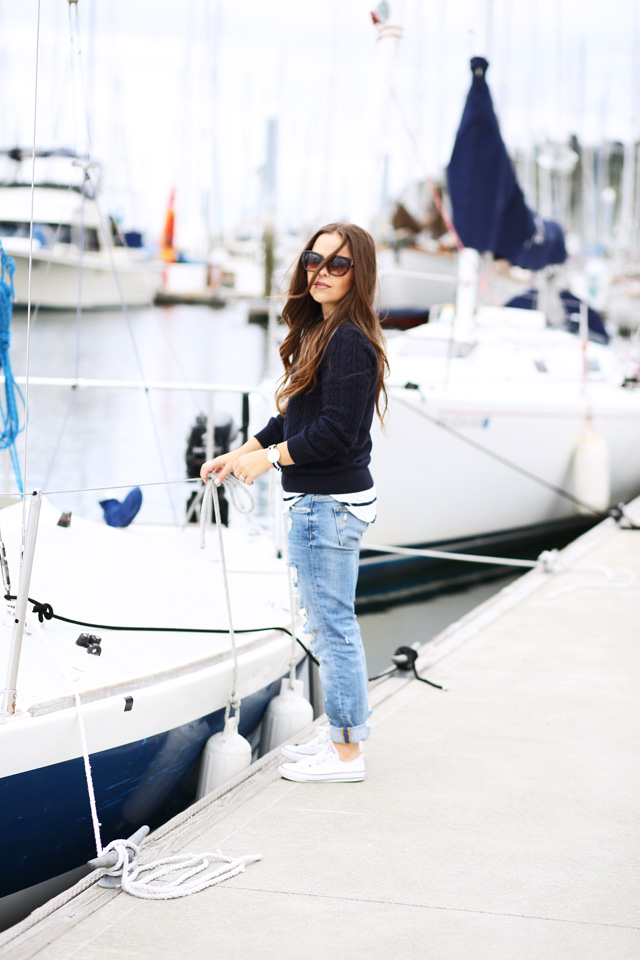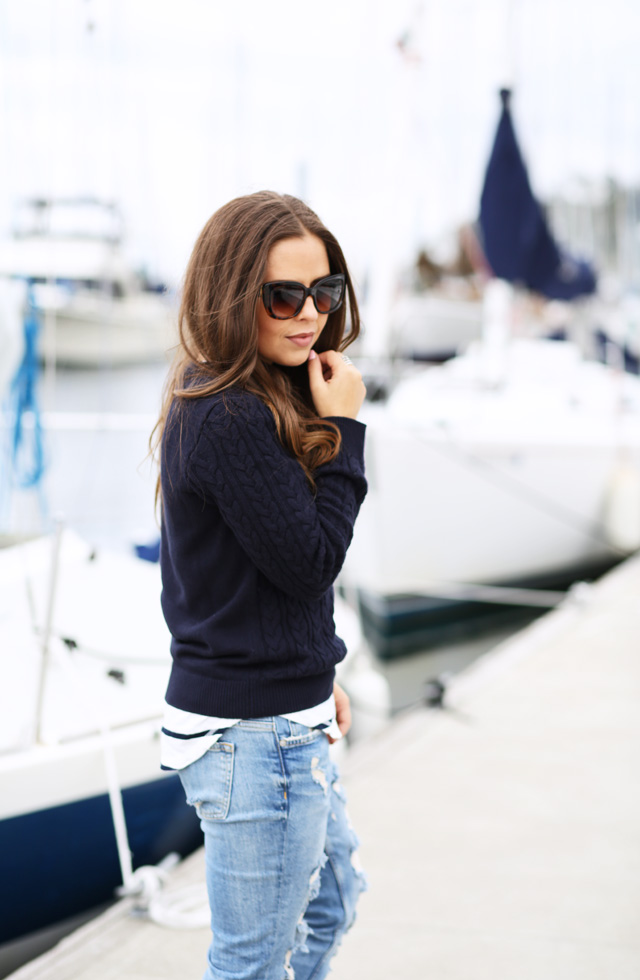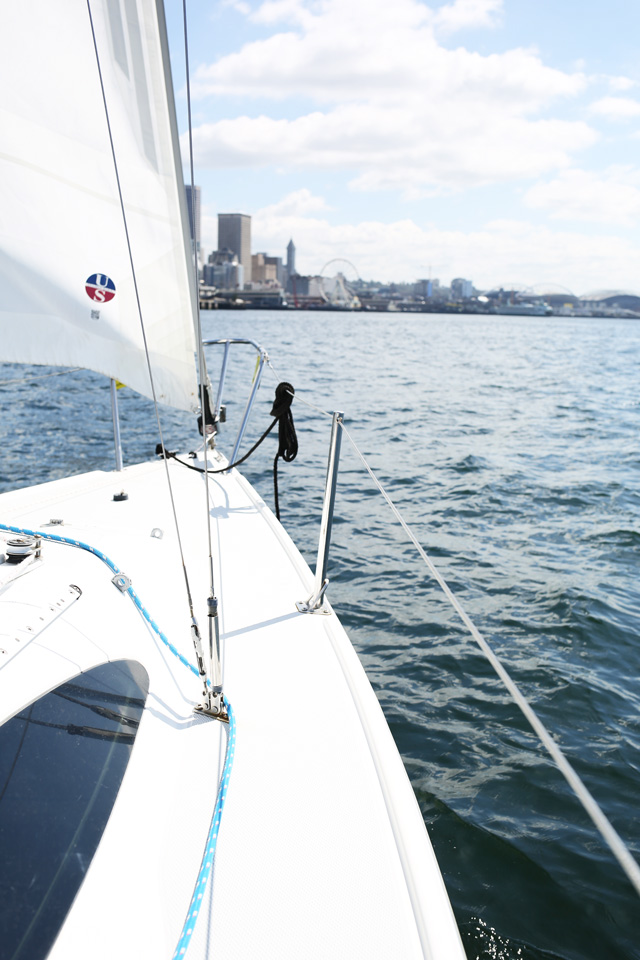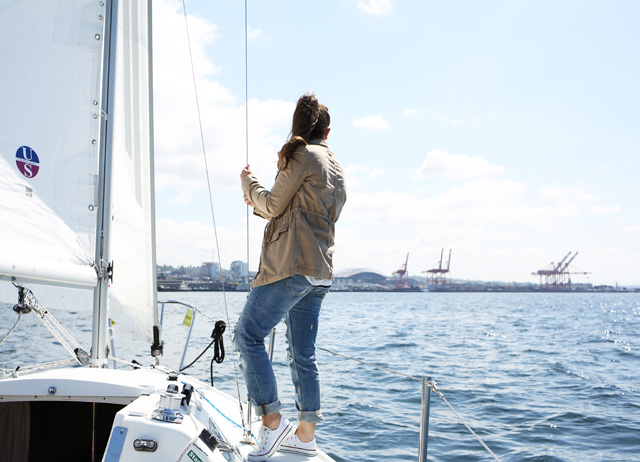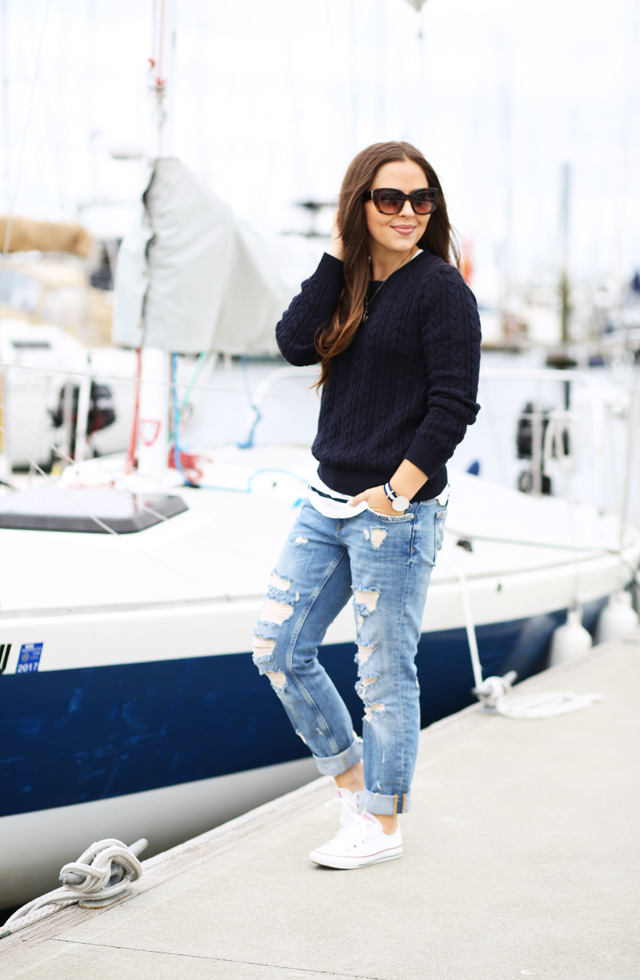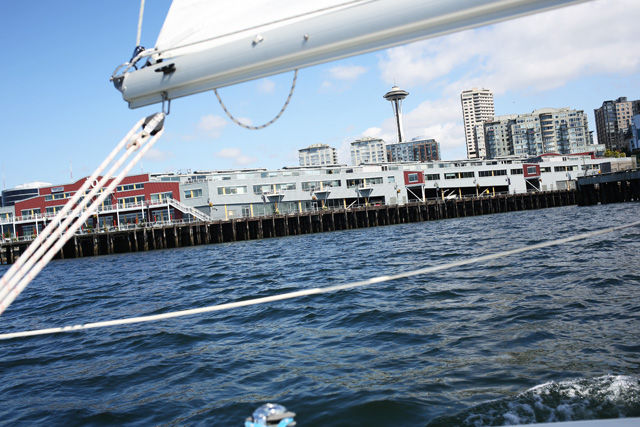 Sweater. Jeans.(similar. and here.) Shirt. Shoes. Watch. Sunglasses. Necklace. Jacket.(similar.)
Last Monday was our 13th wedding anniversary, so we skipped out on work and life responsibilities and Craig took me sailing for the day.  I've been obsessed with boats for as long as I can remember and I love being on the water.  Sailing Seattle is one of those amazing surreal experiences too because you're  out there and the water is this gorgeous moody blue, and everywhere you look there's sailboats and ferries and cargo ships and barges.   It doesn't feel crowded, though.  And all surrounding the water, there's the city skyline on one side, with the waterfront ferris wheel and the port, and then islands lined with pine trees and pretty coastal houses on the other side.  And there are trains running down the coastline all the time.  While we sailed past the city we saw one carrying huge 737 airplane fuselage pieces south.  Just an airplane, on a train, right in the middle of a city.  Seattle is so cool.  I'll never get used to that.  We sailed all day, stopping for lunch at the marina downtown, and then ended at sunset on Shilshole bay.  Seriously, so gorgeous.
Even when it's a nice, sunny warmish day, when you get out on the water, with the wind and you start moving pretty fast, it can actually get quite chilly.  Layers are a really good idea when you're sailing.  Especially because the temperature can vary so much throughout the day.  It's nice to have options.
I was trimming the jib most of the day while Craig ran the tiller (cause I stink at steering- my verdict, not his) which meant I did a lot of running from one side of the boat to the other, pulling lines and tightening wenches.  Sailing is work, so wearing something comfortable that you can also move easily in is important.  Boyfriend jeans are perfect for these situations, (which is why we stole them from the boys) and I added a cable knit sweater, a light jacket, my favorite new striped t-shirt, and of course, my trusty Chuck Taylor's.
It was a perfect day.