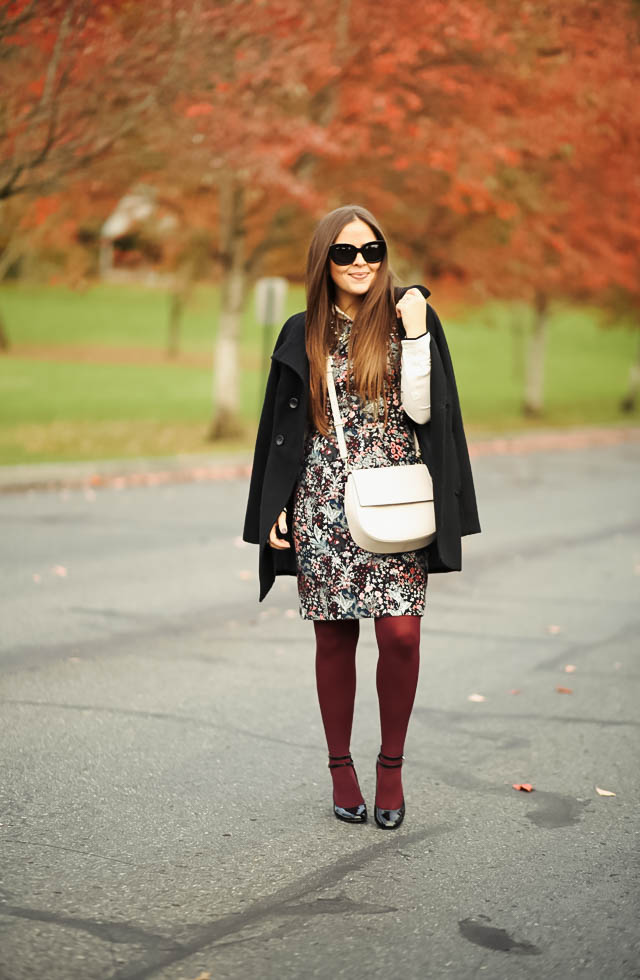 I don't know about you but I've got a little bit of a Halloween hangover this morning.  Too much candy, and too much running around finishing costumes, carving pumpkins, etc etc during the last couple weeks of October.  I am exhausted.  Literally.  Like I could hardly get out of bed this morning.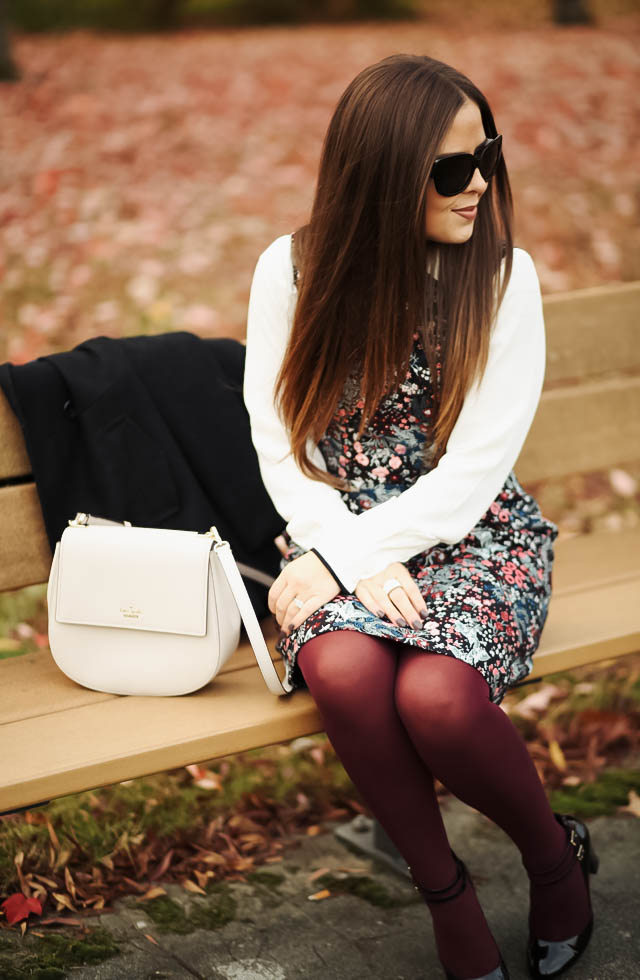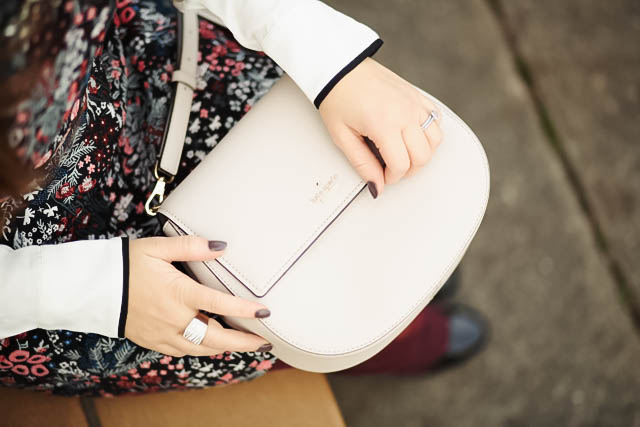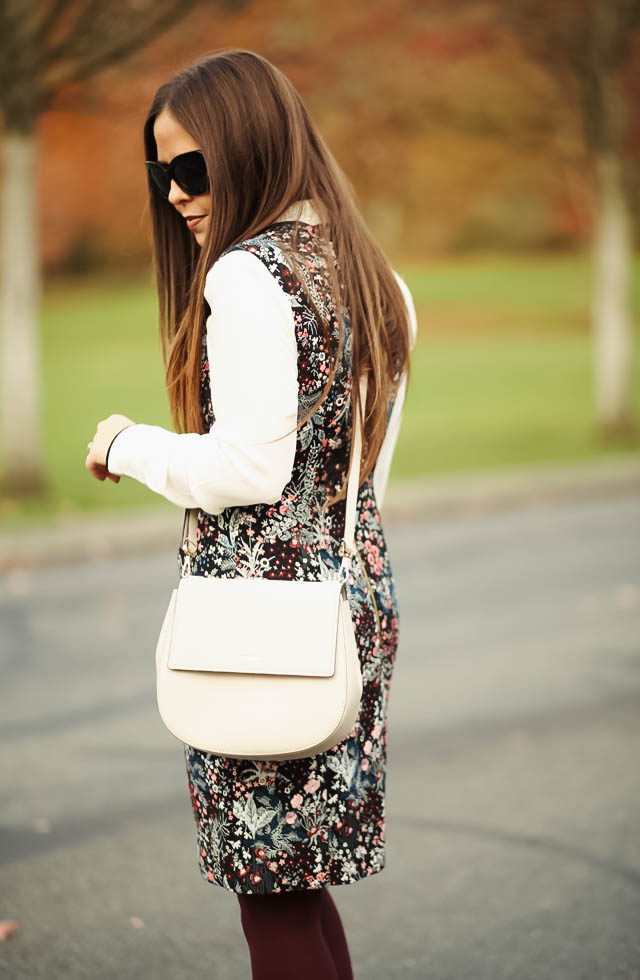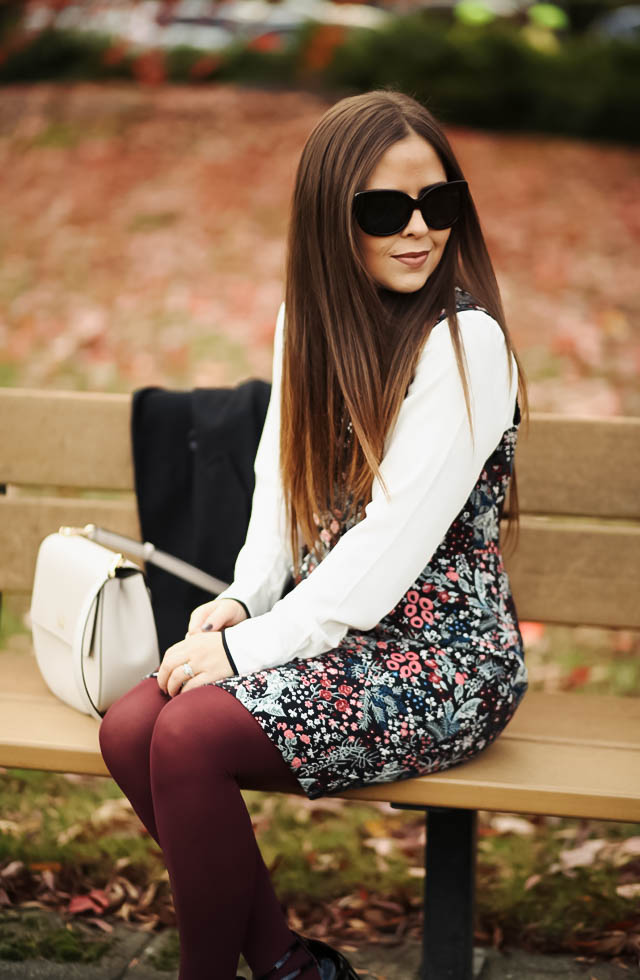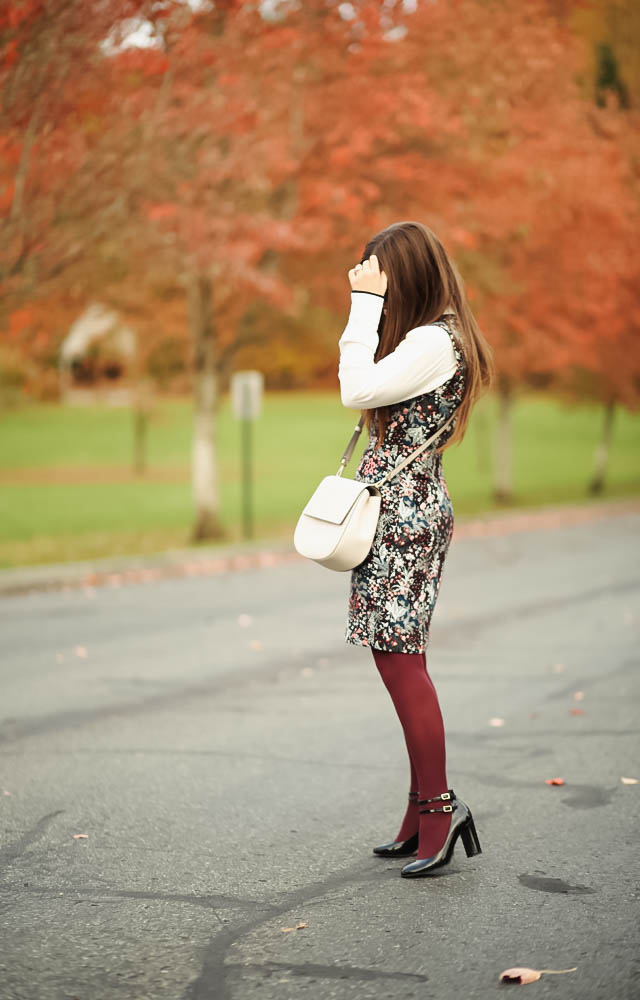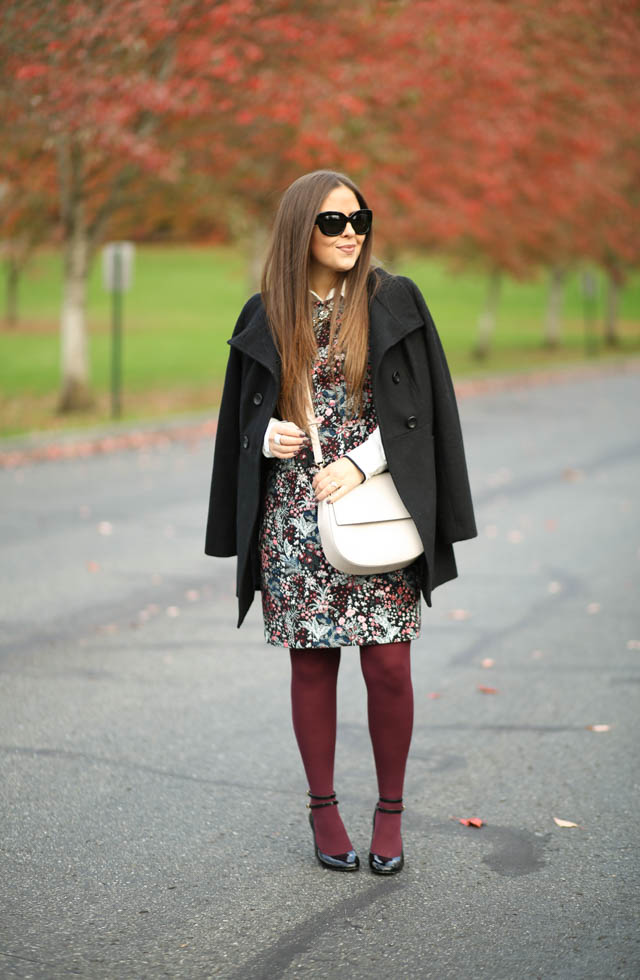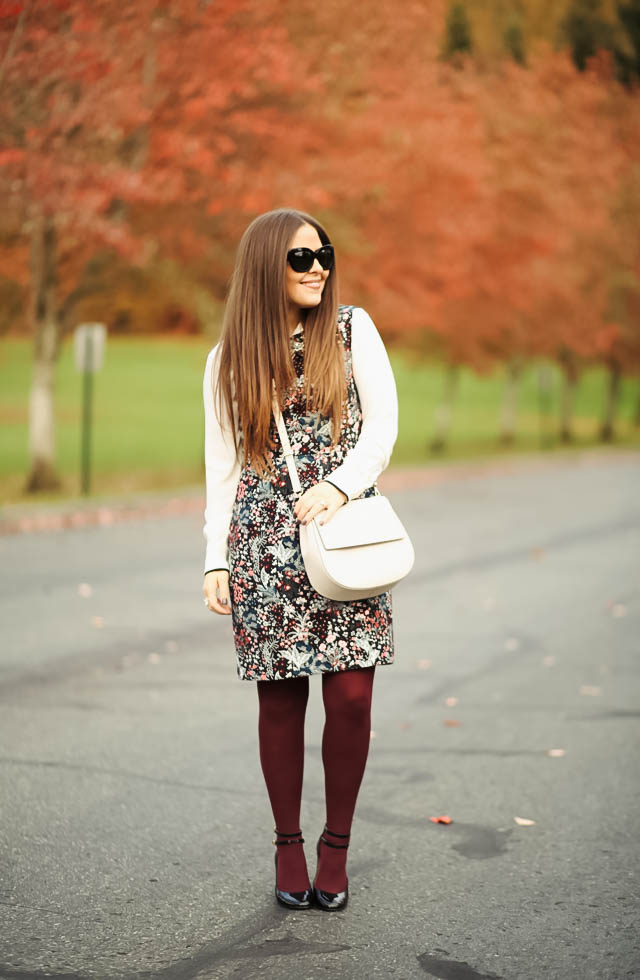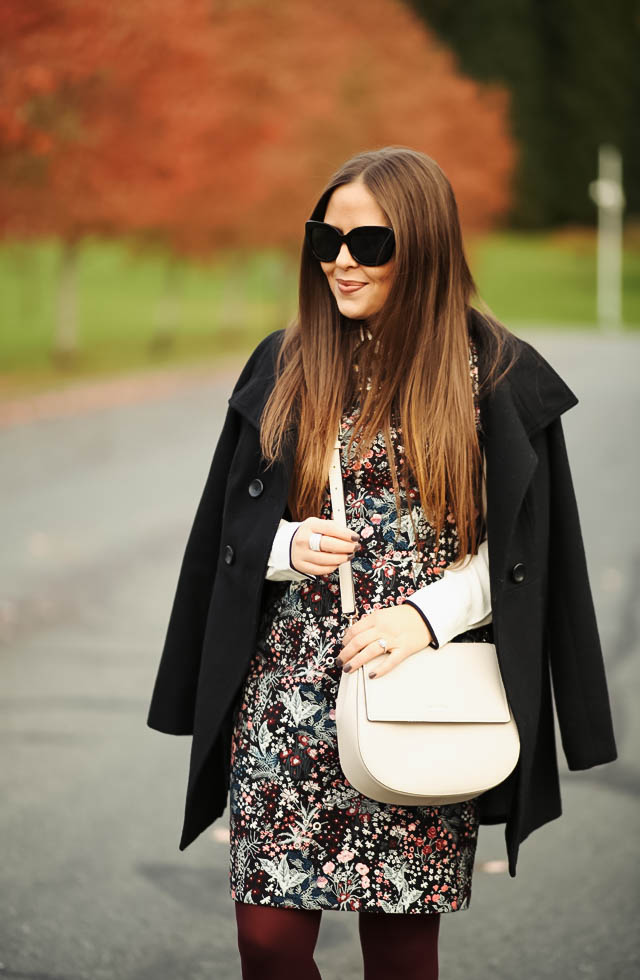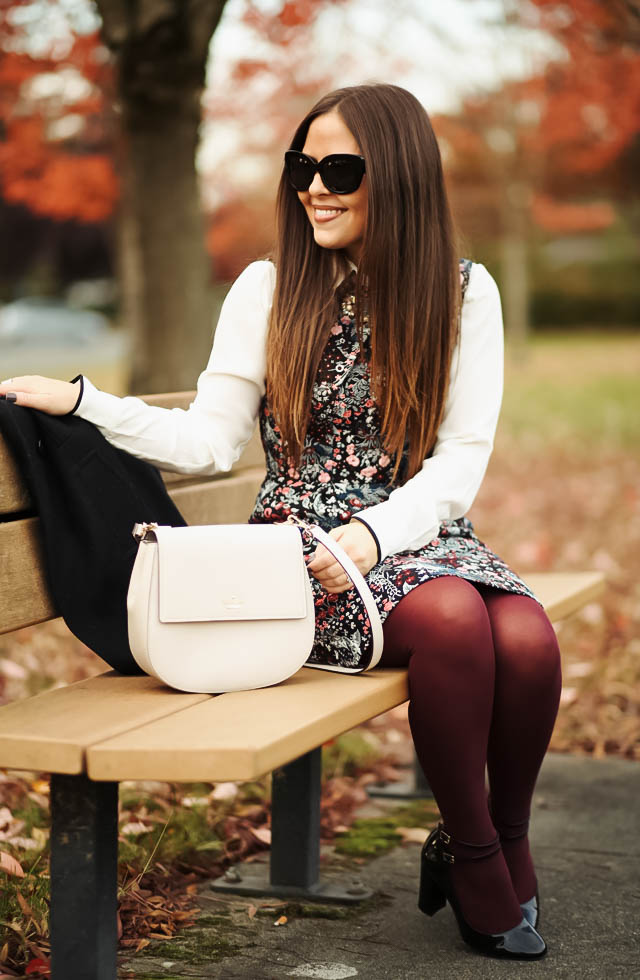 Now that October is over, it's totally appropriate for me to start thinking about my Thanksgiving outfit right?
I know a lot of people like to keep it casual, but I love getting dressed up for Holiday dinners, especially Thanksgiving, because there's not the distraction of presents.  It really is all about the meal, and gathering together with the people you love most.  And I think something happens when we put on our best, my children behave better, and the meal feels more special.  This is really helpful too, if you're like us and live far away from family.  We don't go home for Thanksgiving because of the distance, so it's usually just us at home eating dinner.  Getting dressed up makes it feel like an occasion instead of just another meal.
I love

fall floral prints

because the colors are so rich and it really makes the pattern pop.  I thought a pretty floral dress would be perfect for thanksgiving dinner this year and I paired this one with

a blouse

and some

bordeaux tights

for a fun splash of fall color.
So how do you celebrate Thanksgiving?  Do you like to dress up, or keep it casual?
ps. Don't forget to sign up for my email list at the top of the sidebar, so you can keep up with my 24 days of gratitude challenge.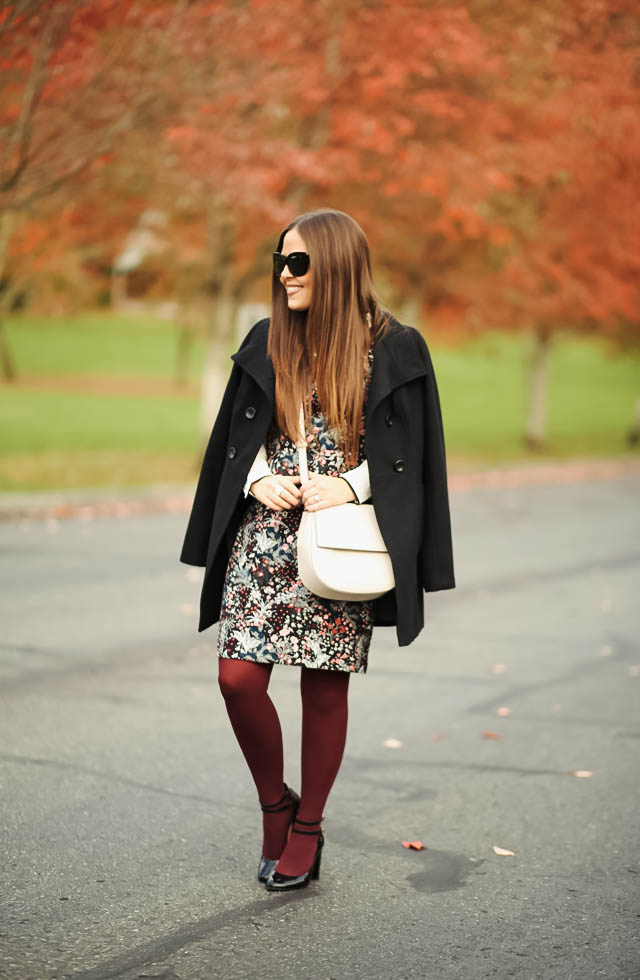 more pretty fall floral dresses: