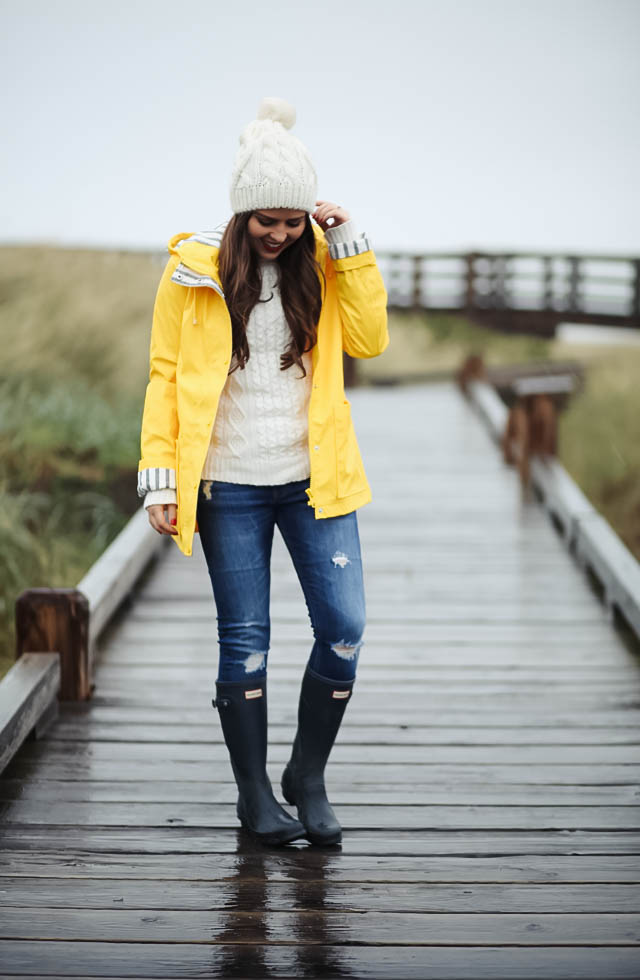 Years ago, when I was in college I took a Child Development class.  I'm still not sure why that particular course was required; it had absolutely nothing to do with my major, but I took it nonetheless.  One day, in the middle of a lecture on helping children interact with nature, my professor said: "There's no such thing as inappropriate weather for children, just inappropriate clothing."  I don't know why, but it was one of those random bits of advice you get in life that just stick with you, and it has come back to me over and over again in the past 13 years since I finished the course.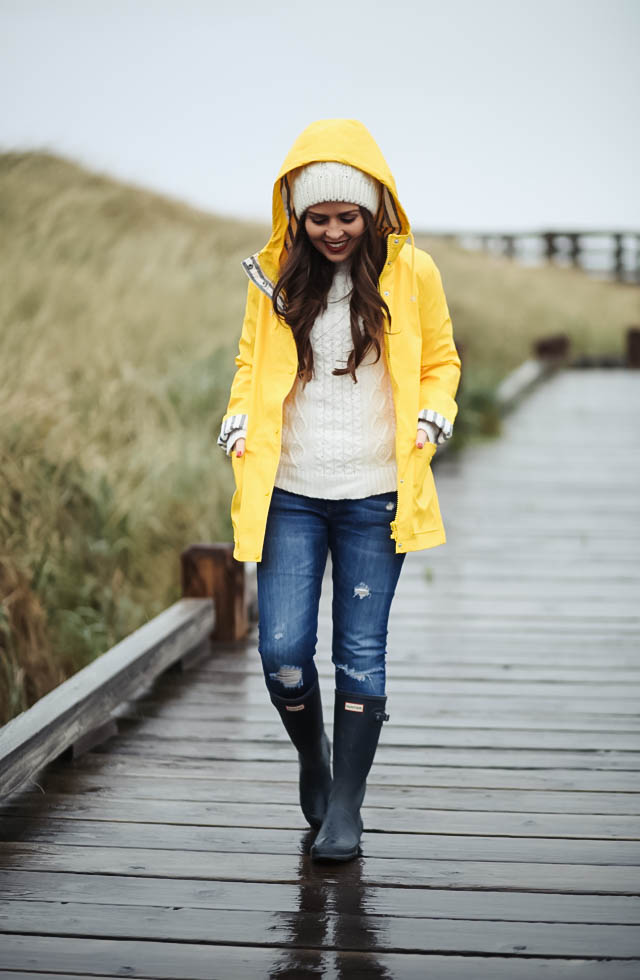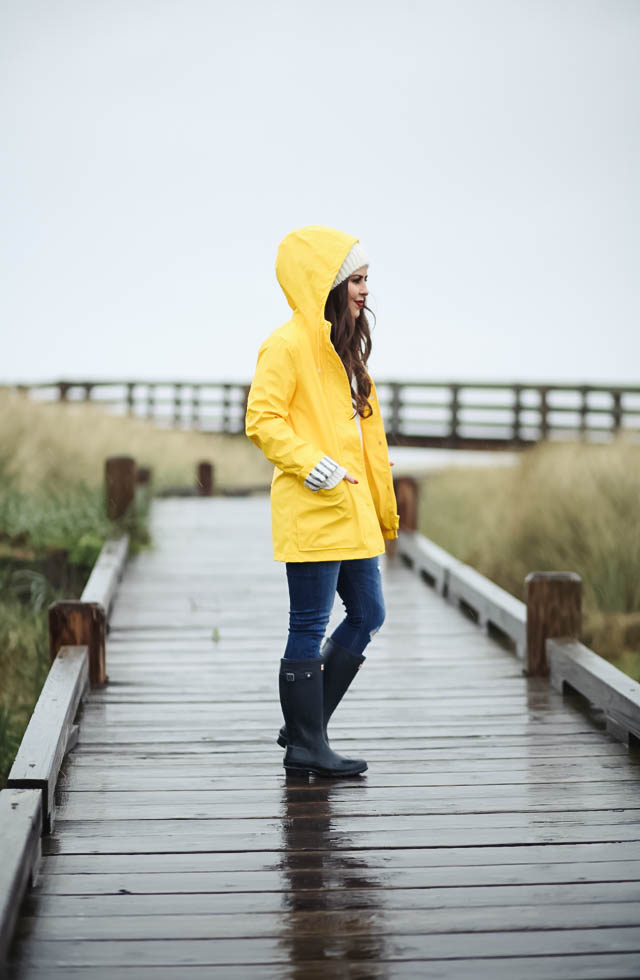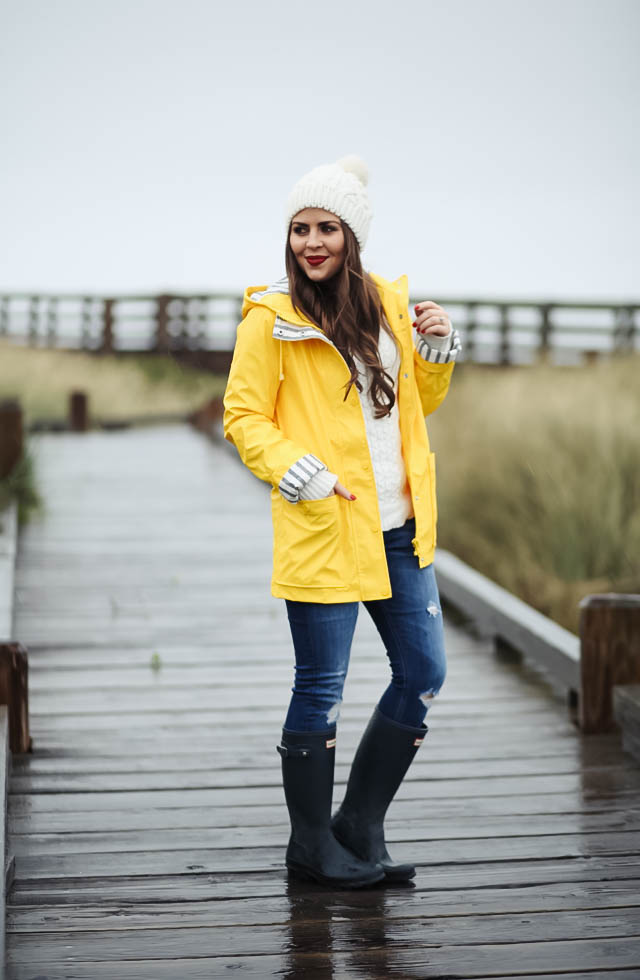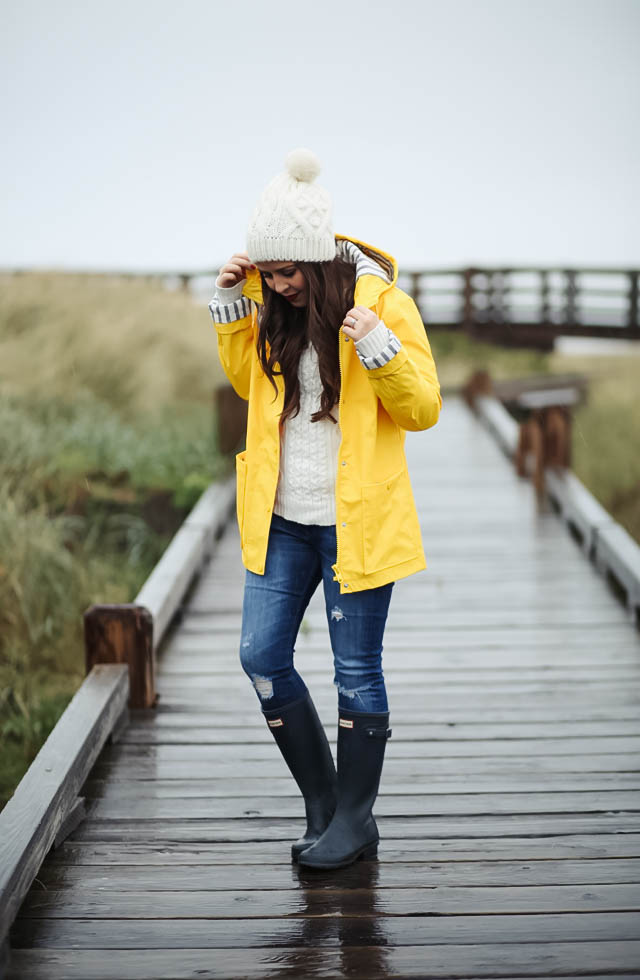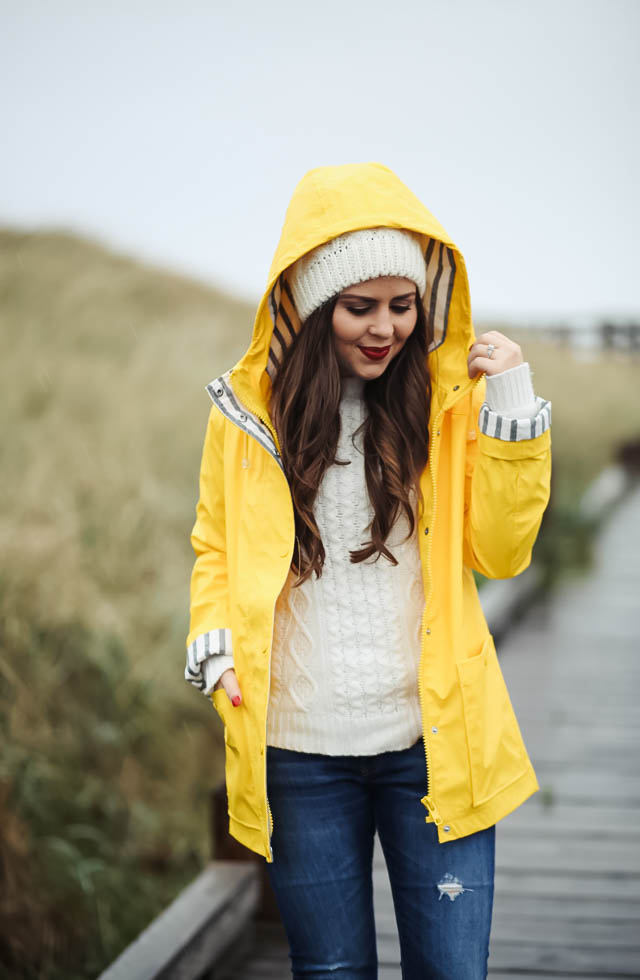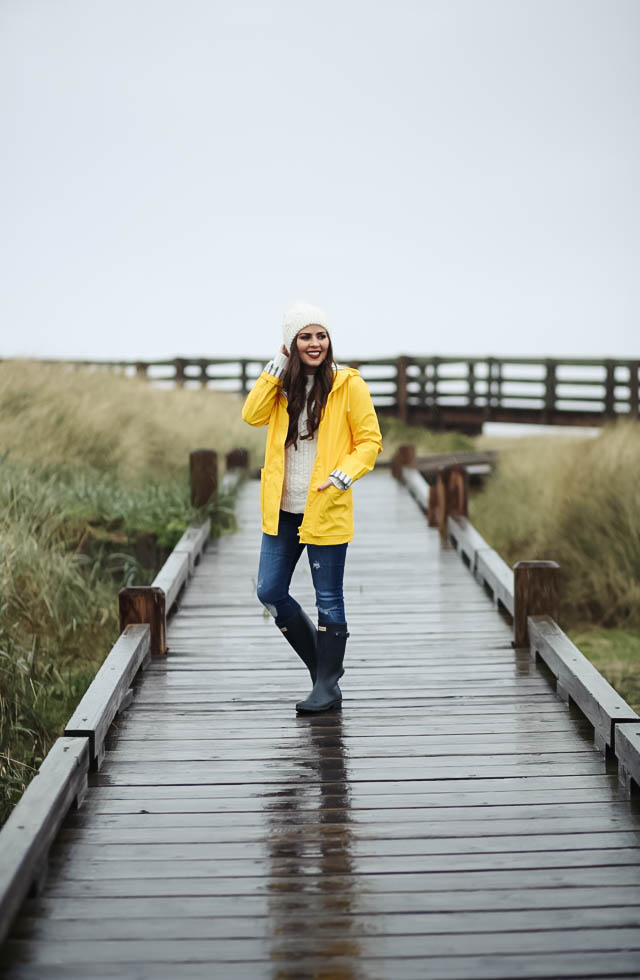 The ironic thing to me is how valuable this one piece of advice has become to me, particularly after living in the Pacific Northwest for the last several years.  It is relatively easy, as I'm sure you can imagine, when you live in a place that rains constantly to become a virtual shut-in.   When I'm tempted to stay inside because of the rain, I hear my professor saying that there's no such thing as inappropriate weather, just inappropriate clothing.
Winter in the Pacific Northwest is wet and the key to getting out and enjoying it is gearing up in the right way. There are three key pieces.
First, the

right outerwear

.  You don't necessarily need a heavy coat this time of year, but a waterproof one is really good to have, and even better, a hood.  I love this bright yellow

rain coat from Topshop

, it's not too heavy and I am obsessed with the blue and white striped lining.  It also comes in a bunch of fun colors, and I love how it adds a bright pop of color on a gloomy day.  

Topshop has a great outerwear

section and Nordstrom carries a bunch of great raincoats but

this is my favorite

and it's a great  price too.
Second,

rain boots

.  Hunters are fun and trendy everywhere, but in the PNW they are actually really useful.  I wear my hunters a lot in the winter, and I love that they can pair with jeans just as easily as a skirt and tights.  I also buy the kids size because the shorter shaft height works a lot better for my short legs.  If you are petite, you should definitely consider giving the

kids boots

a try.
Third, hats.  I love adding a hat to my outfit this time of year, mostly because I love that it sort of finishes off an outfit (especially if it's a cold wet day and you really only see the coat). But it also helps hide/protect what I lovingly refer to as my drowned rat hair.  A

ball cap

,

wool panama hat

or a

pom beanie

all do the trick beautifully.  I'm on a

pom beanie

kick right now.  Can you tell?
There you have it!  How I dress to stay sane and get out of the house in the PNW. Do you have any tricks for getting dressed in the winter where you are at?