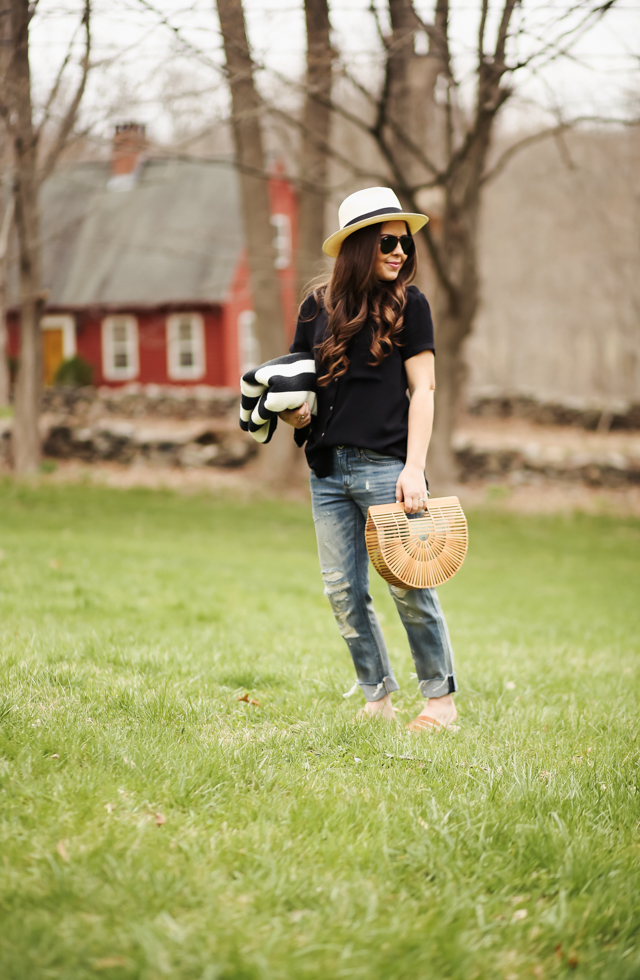 Jeans. Shirt. Shoes. Earrings. c/o Lucky Brand. Similar hat. Similar sunglasses. Pretty bag option.
This post is brought to you by CJ Affiliate's VIP Content Service. Thank you Lucky Brand for sponsoring this post. While this was a sponsored opportunity from Lucky Brand, all content and opinions expressed here are my own.
One of my favorite things to do in the spring is to go outside and read.  I've loved doing this since I was a kid when I would throw blanket and a book in my backpack and ride my bike to the park to read for the afternoon.  Now that we live on a farm, and I have the added convenience of a park like backyard it's quickly becoming my favorite activity for a casual off-duty Saturday.  Nothing relaxes like a little sunshine, a cool breeze, the sound of birds chirping, and getting lost in a good book.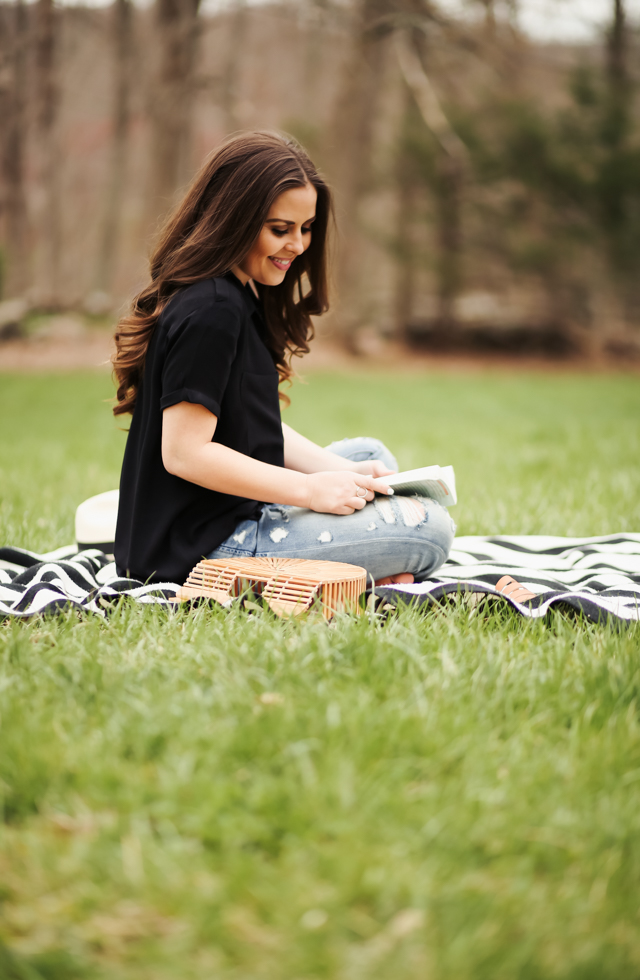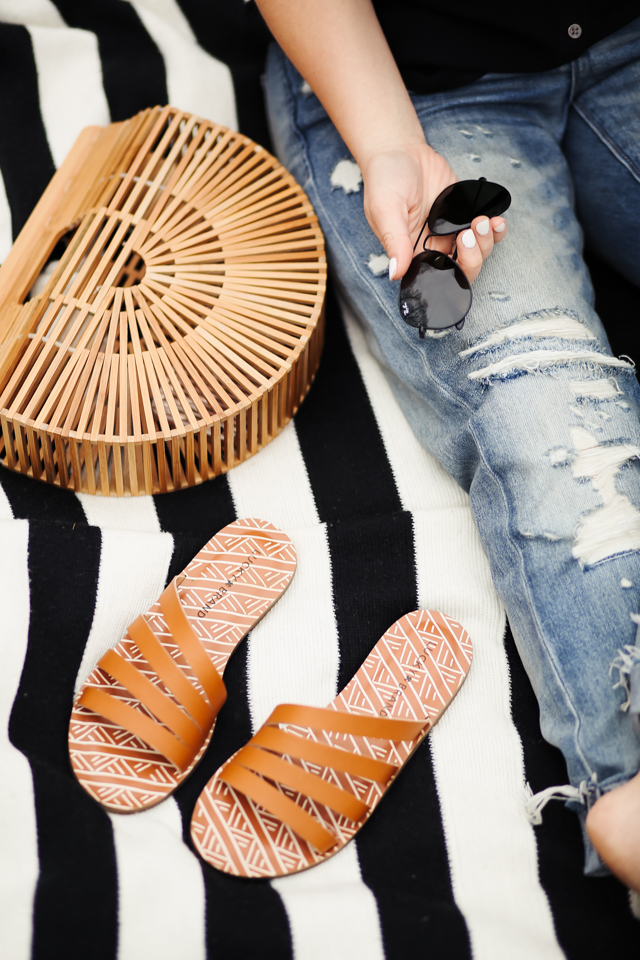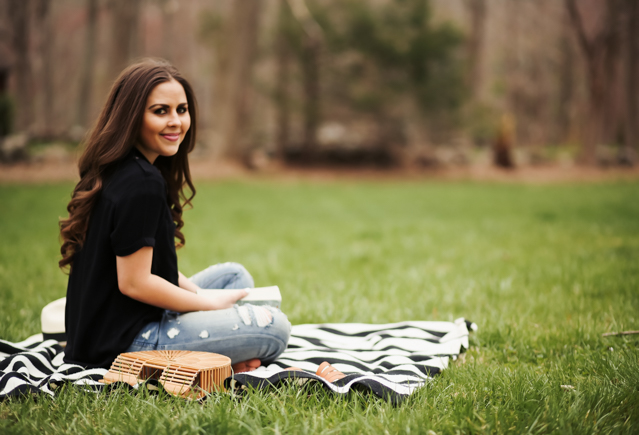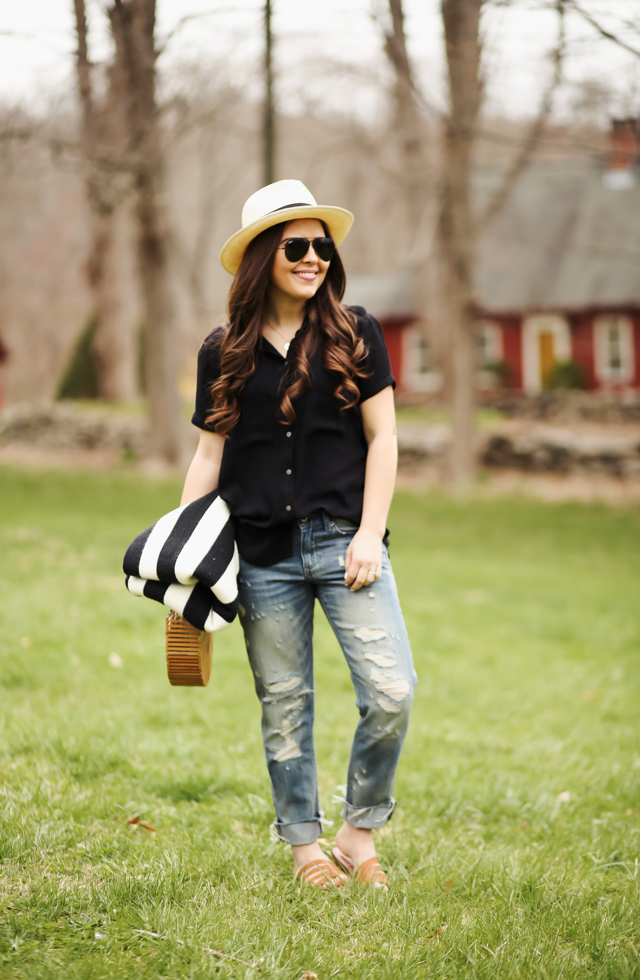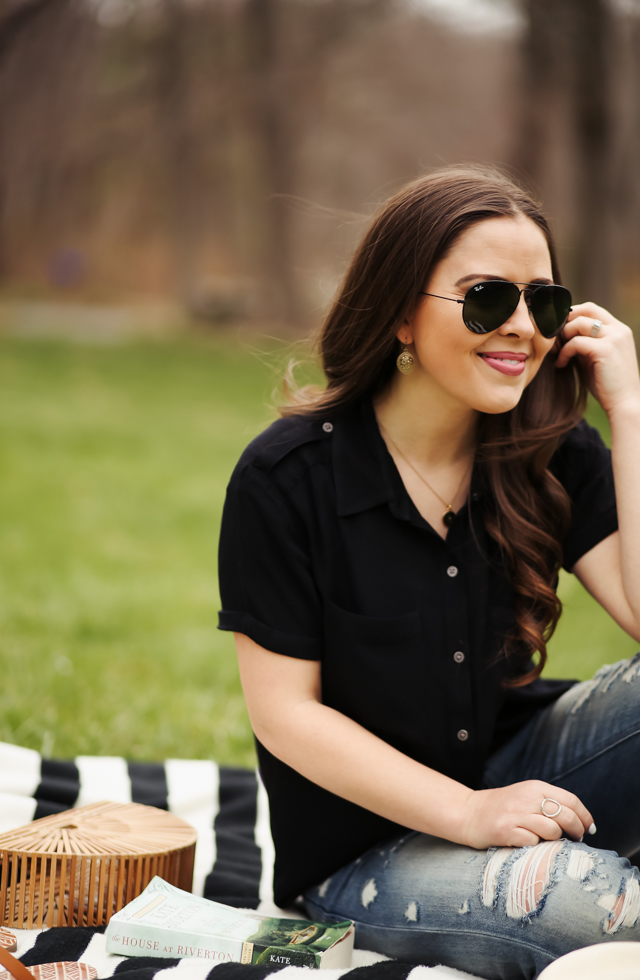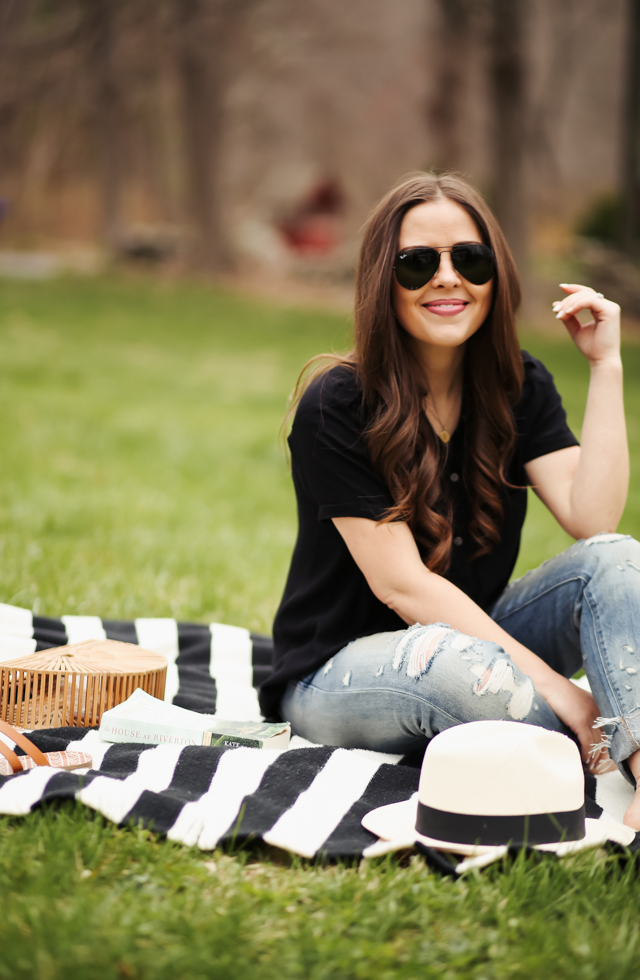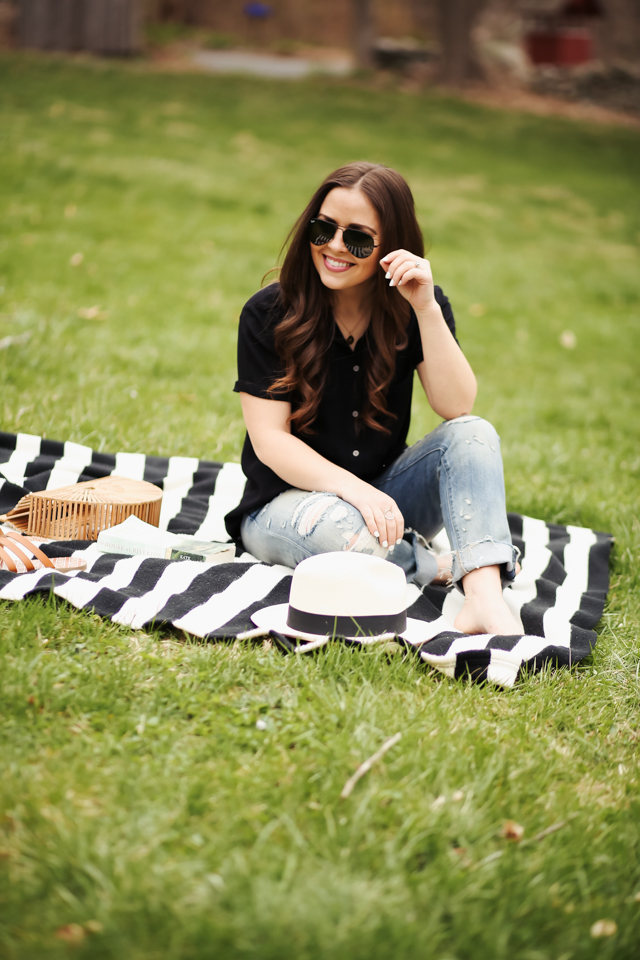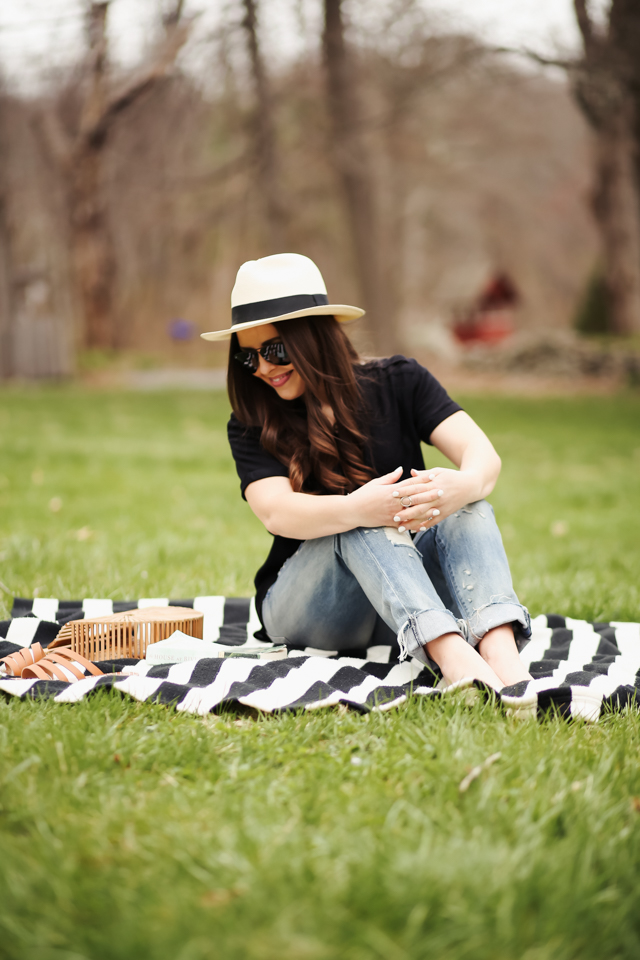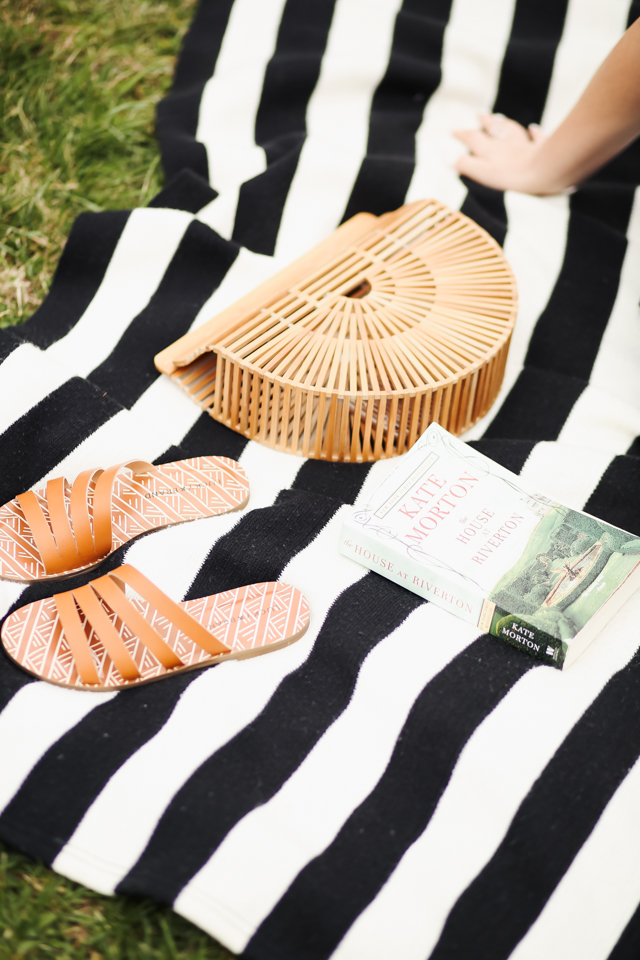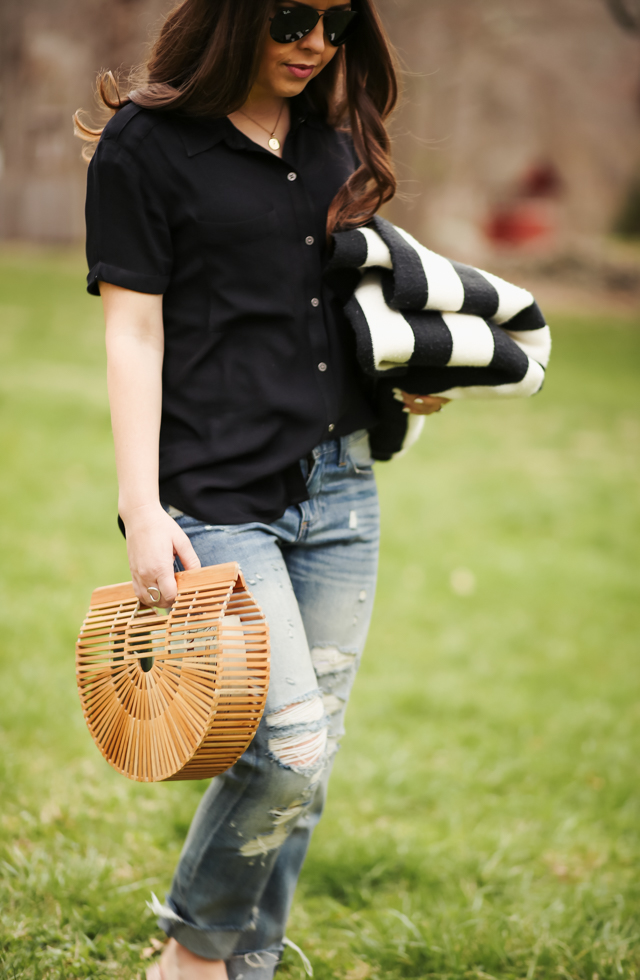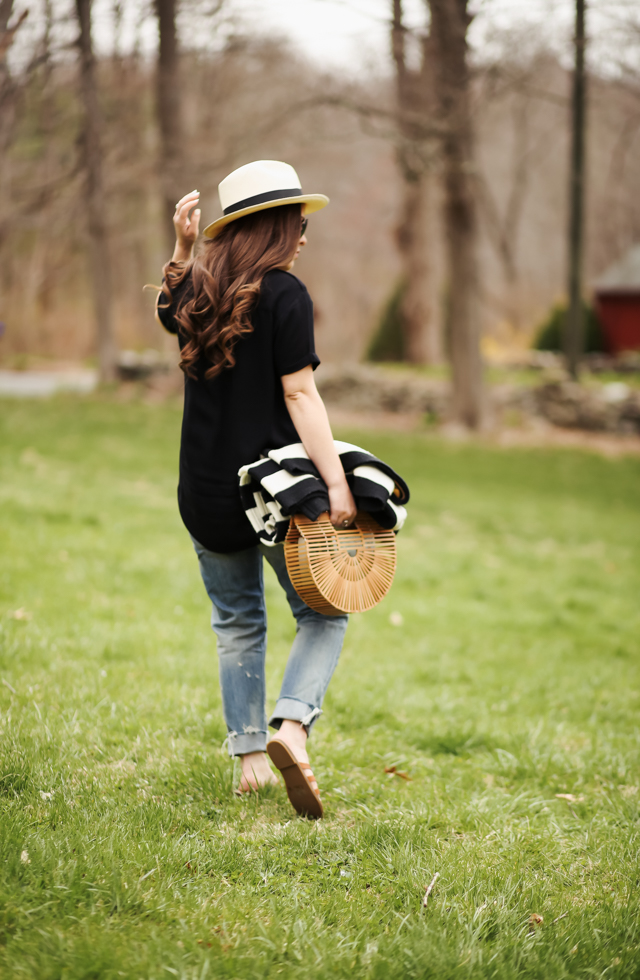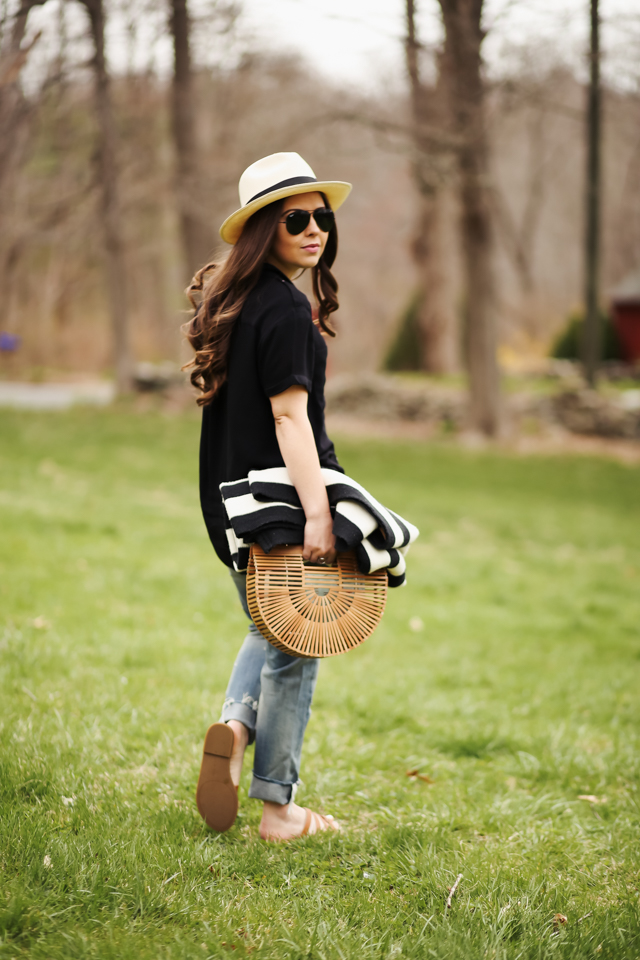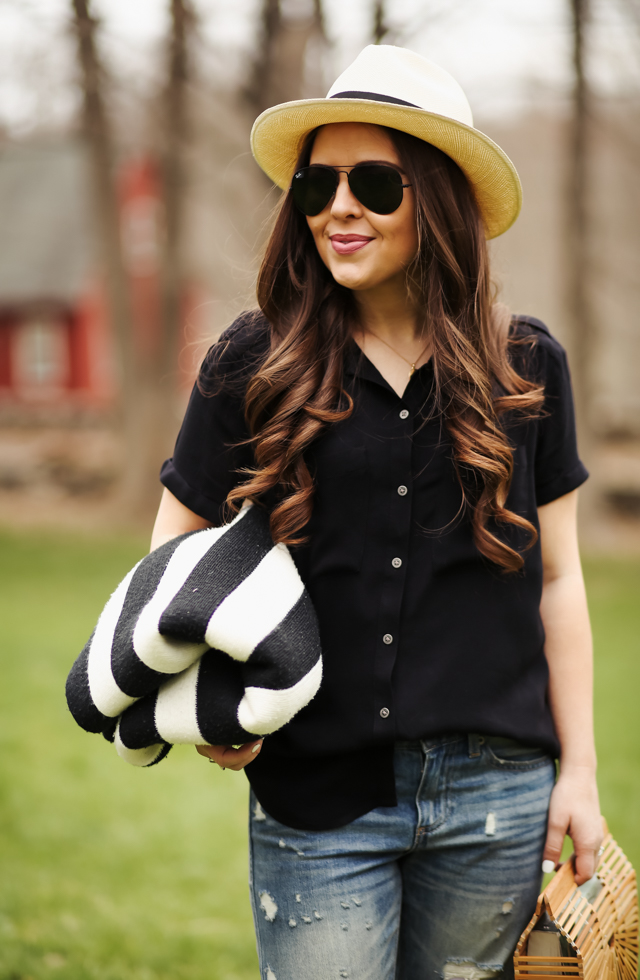 Whenever I think of off-duty style, boyfriend jeans immediately come to mind.  Being petite, I'm not much of a shorts wearer and I pretty much live in my boyfriend jeans during the warmer months.   I mean, what other piece of clothing is stylish, functional, and also really comfortable?   I've always been drawn to great denim, and Lucky Brand makes some of the best, so I wasn't at all surprised to find that these are one of the best pair boyfriend jeans I've ever owned.  They're super soft and comfortable, and the distressing is perfect.  I love the medium wash and unfinished hem.
What did surprise me, was finding a bunch of other great pieces made by Lucky Brand, like this perfect-for-summer breezy safari shirt (I love the tomboy silhouette), and these gorgeous sandals.  I ordered this on-trend white embroidered top and I can't wait to style it.  It's even prettier in person.  (And I'm going to be ordering this safari shirt in Olive too because it's the perfect basic spring/summer top.)
My favorite pieces in my closet are the ones I can wear over and over again, and these great spring basics from Lucky Brand are going to spend many an afternoon accompanying me outdoors.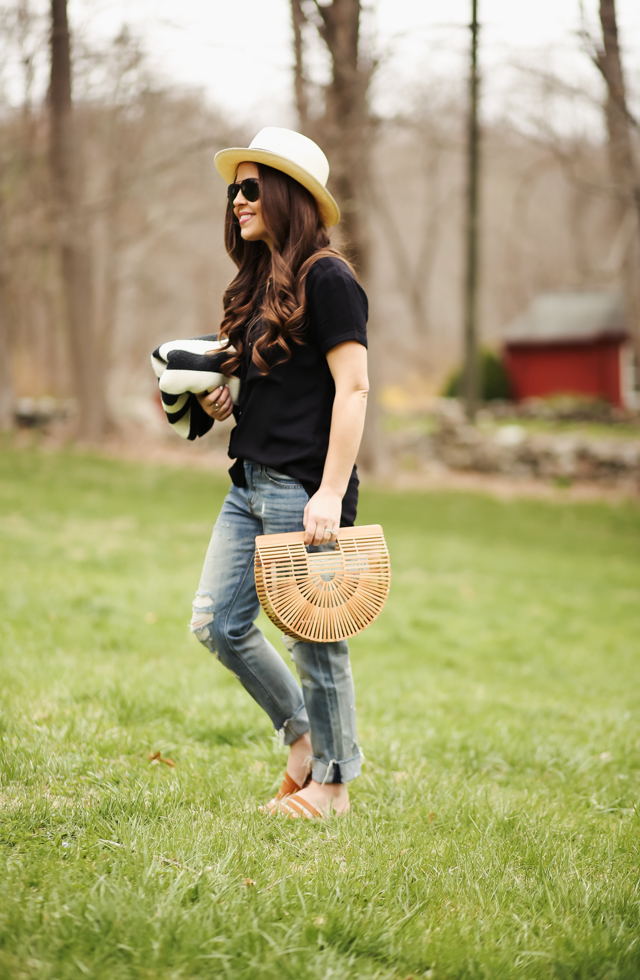 (ps. right now all Lucky Brand denim is buy one, get one 50% off so you can stock up on some great spring/summer jeans, and you can get an additional 10% off by signing up for their newsletter.)