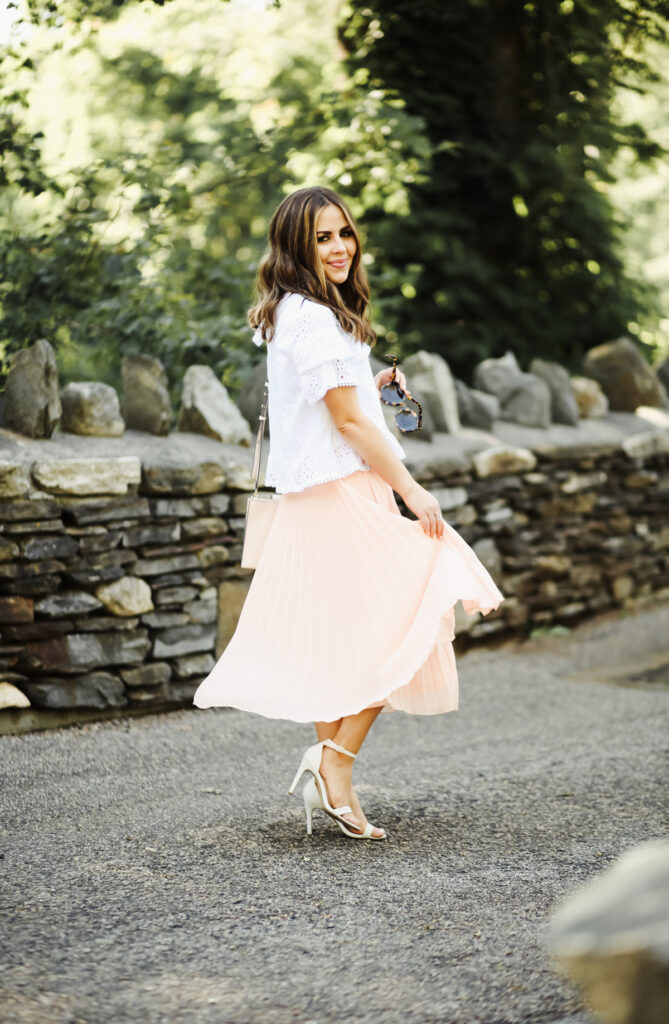 skirt. top. (also here.) shoes. bag. sunglasses.
Someone asked me a couple weeks ago for ideas on what to wear to a summer wedding.  I feel like when it comes to weddings, dresses get all the love, but a pretty skirt and top outfit is such a great thing to wear to a wedding too.  Especially if the skirt is twirly, like this one. ;-)  I wrote a post last year about what to wear to a summer wedding.  You can see it here.  (It's so weird to see myself with long hair again!)
There are some really great sales happening this weekend, Loft for example is 40% off everything right now.  Including their new arrivals, and guys.  THEIR NEW ARRIVALS ARE LEGIT.  Hop over there and check them out because holy cow.  So good.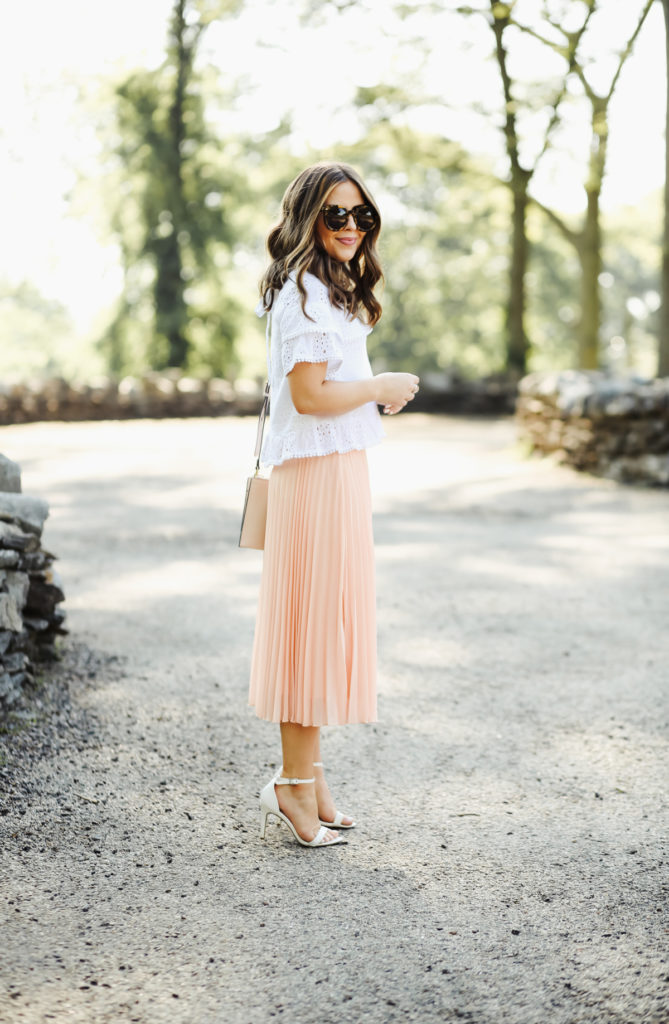 I have found so many great tops at Nordstrom this week.  My husband is going to flip when he sees how many I ordered.  (5, that's how many. Whoops.)  See them below.
Okay, so I put this straw bag by Hat Attack in my cart at Shopbop the other day, and then forgot to buy it for a couple days.  Well I came back and it was sold out!  I died.  So I stalked Shopbop, checking the site every hour for like half the day yesterday and guess what?!  It came back in stock.  So I swooped right in and bought it as fast as I could.  Just so you know, things come back in stock all the time at Shopbop, so if you find something that's sold out, keep checking!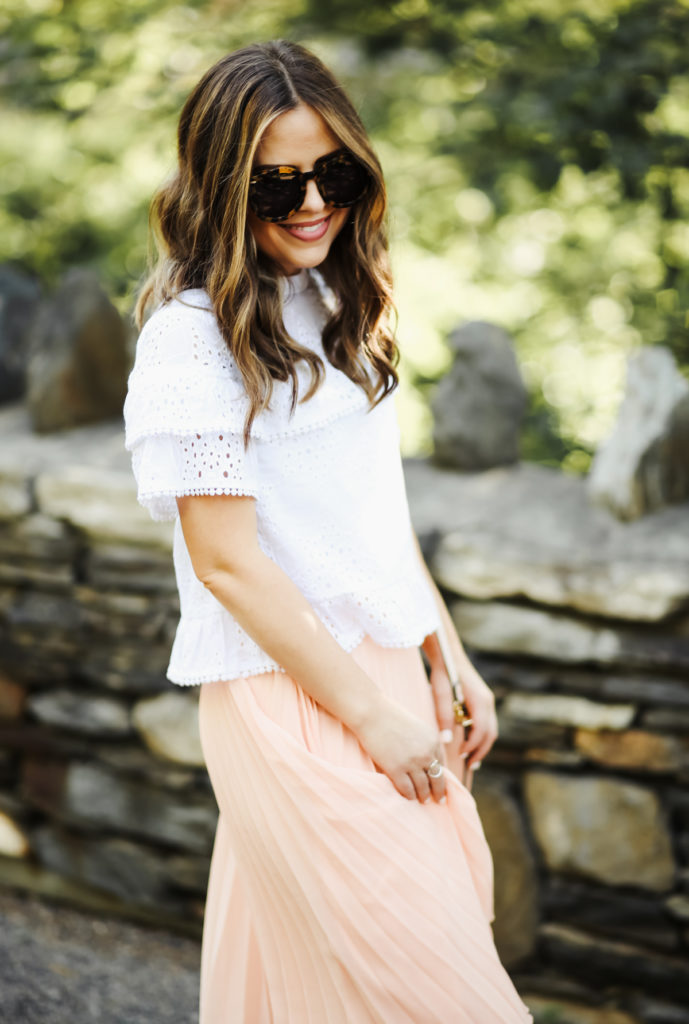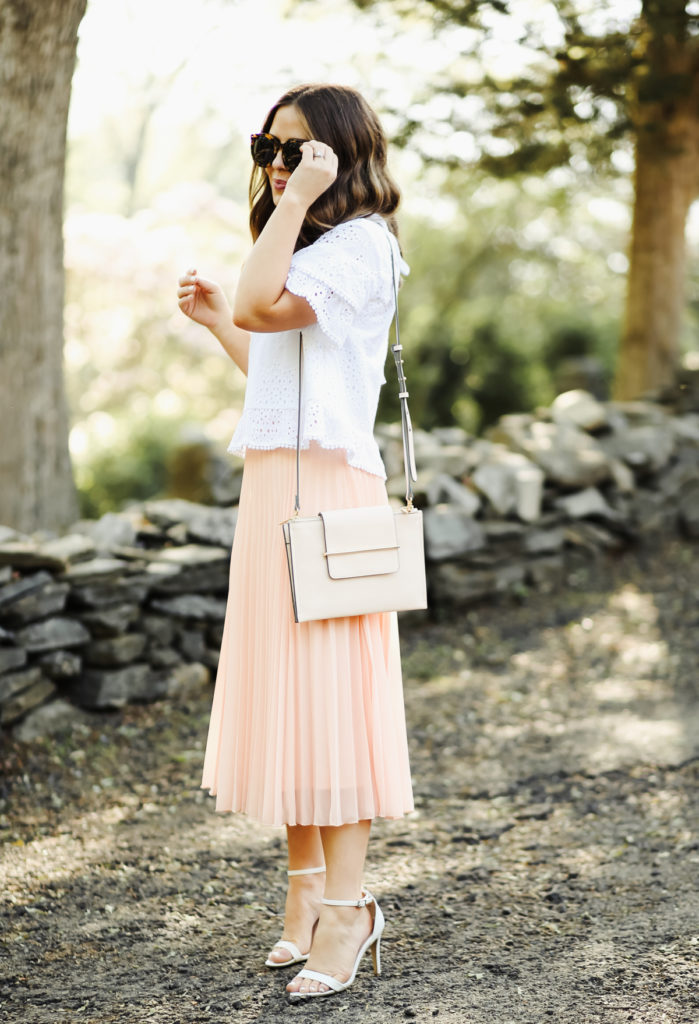 If you are petite and have trouble finding jeans you need to give White House Black Market's petite denim a shot.  The cropped lengths I don't even have to hem, and most of them are well under $100!  They go on really good sale too.
I hope you have the happiest weekend!  We surprised the kids with something extra special last night.  Can't wait to show you what it is… ;-)