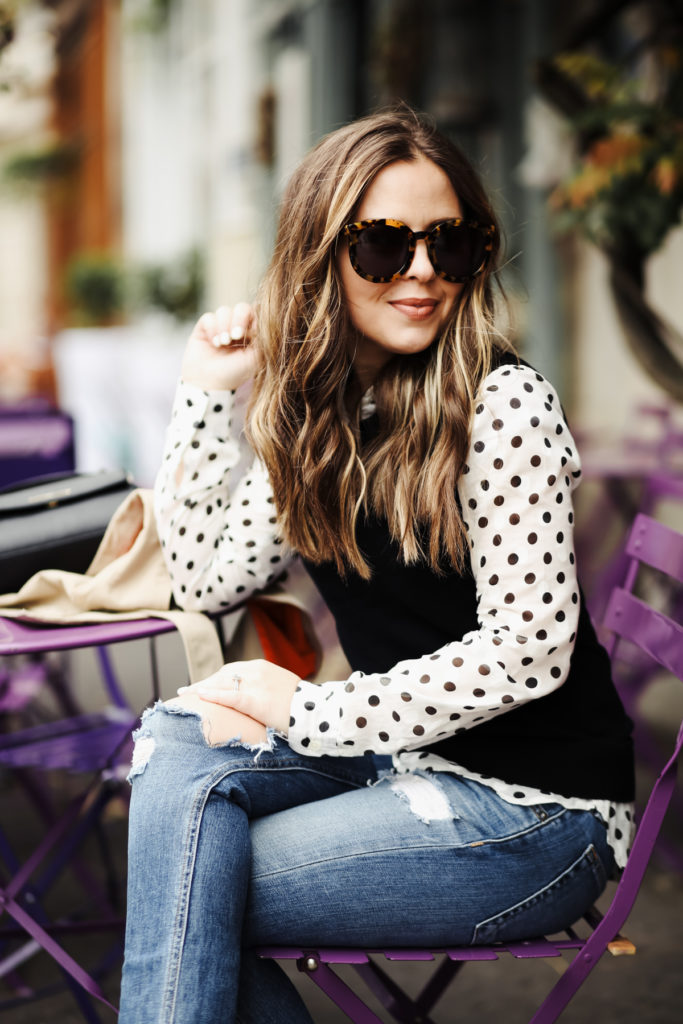 Yesterday I stumbled upon these pictures from our trip to Paris last month that I totally forgot to post, and it was such a treat.   I got to relive that day, which was our first in the city, and utterly magic.  We wandered around all day, getting to know Paris.  We climbed to the top of the arch di triumph and marveled at the stained glass in Notre Dame.  We meandered along the river and found pretty little cafes to stop and eat.  We walked and walked, and then walked some more.  The funny thing about life is how often we get excited about things and then when we actually get to do them, they're kind of a let down.  But Paris… it was better than anything I could have hoped for.  And getting to experience it with the person I love most in the world, well I couldn't ask for more than that.
I've become completely converted to capsule packing since I started implementing it for travel a few years ago.  The purpose of doing so was to get the very most out of every day of every trip.  The last thing I want is to waste precious vacation time trying to figure out what to wear.  By packing intentionally, I am prepared for whatever happens while also feeling my best, and I don't have to spend any trip time fussing over my clothes.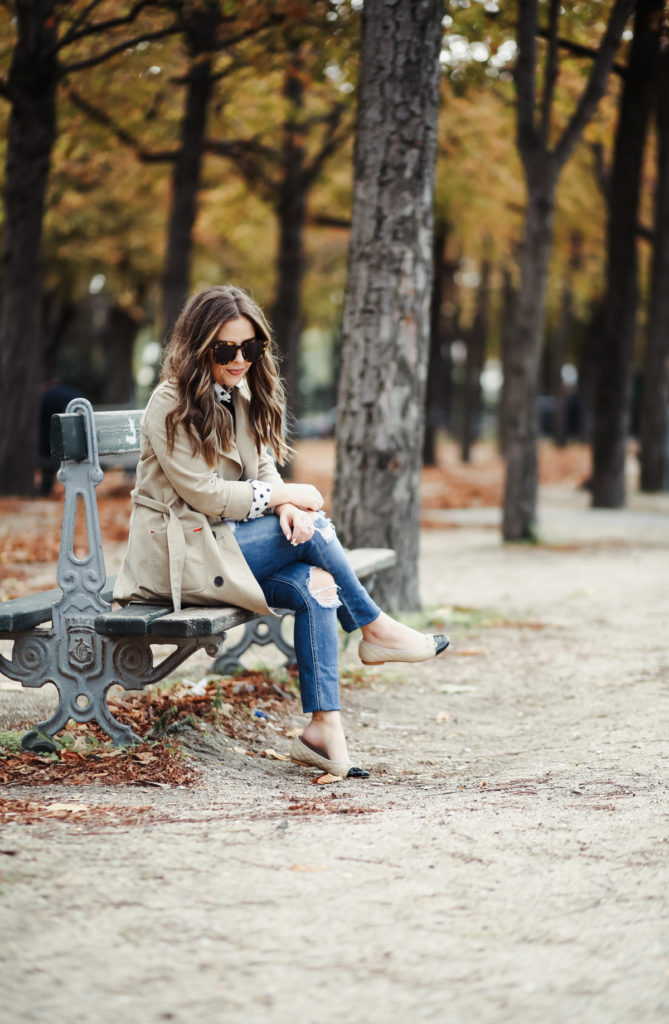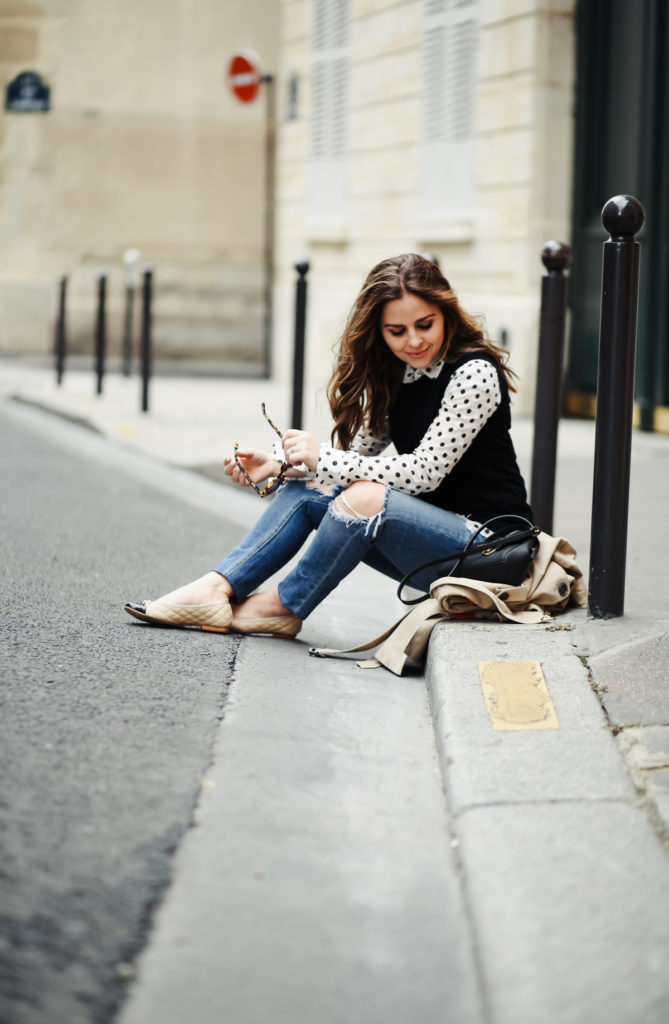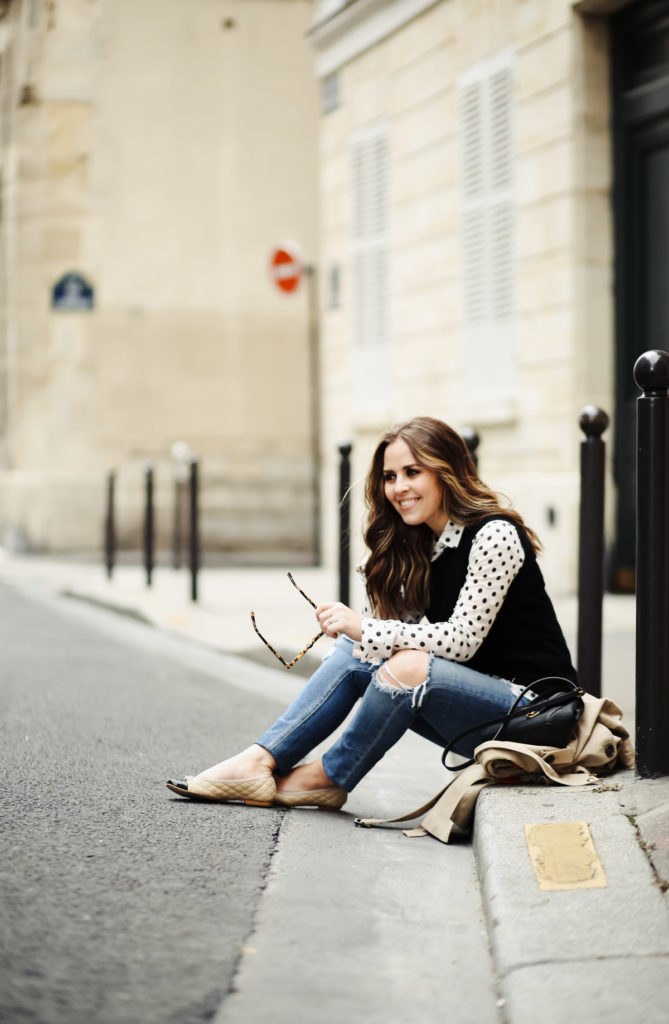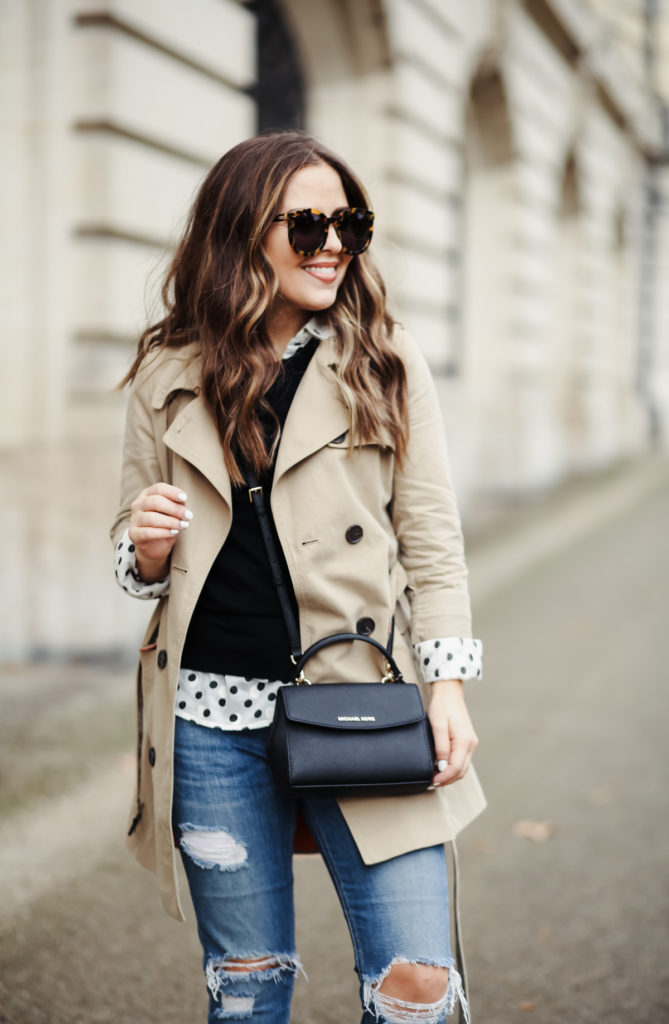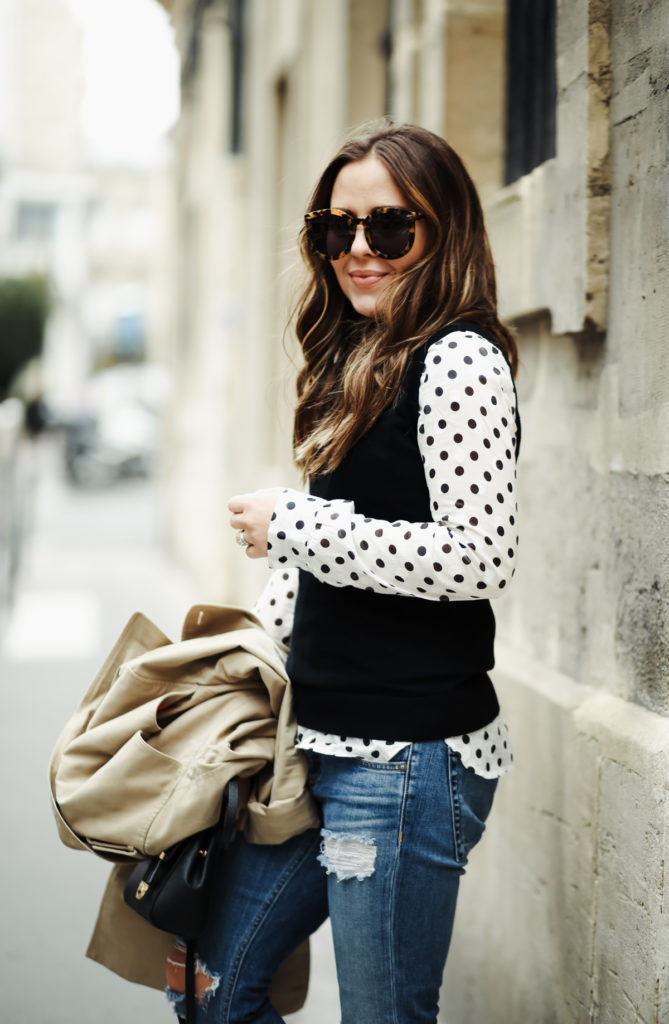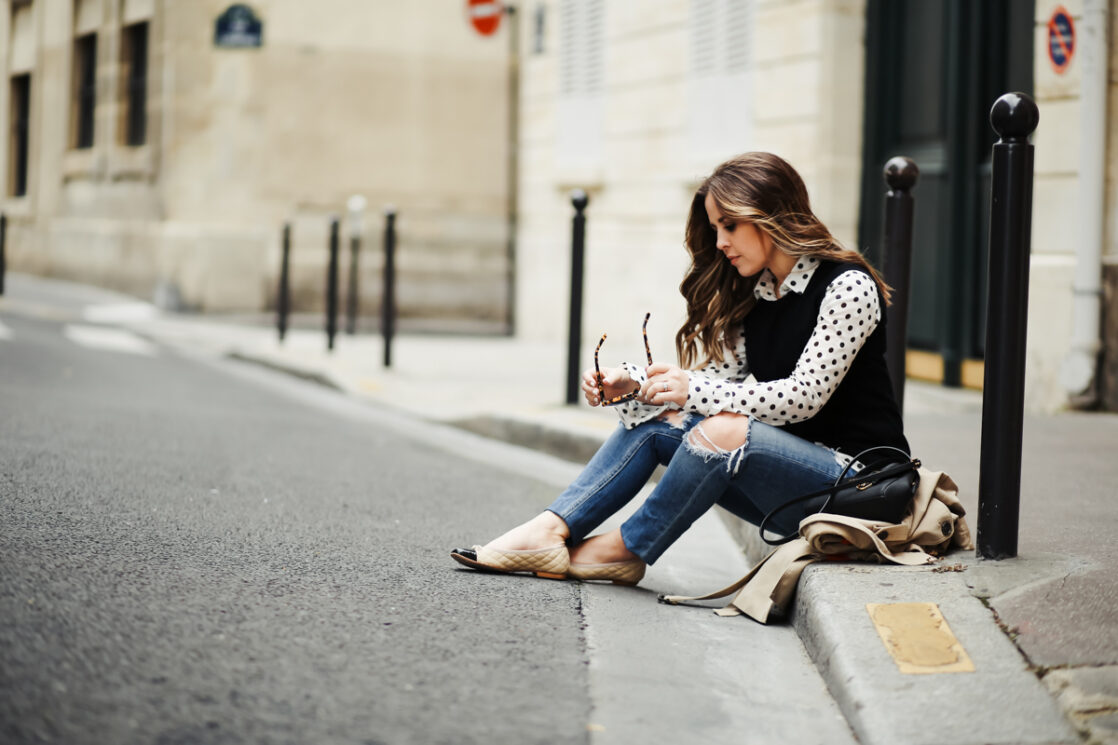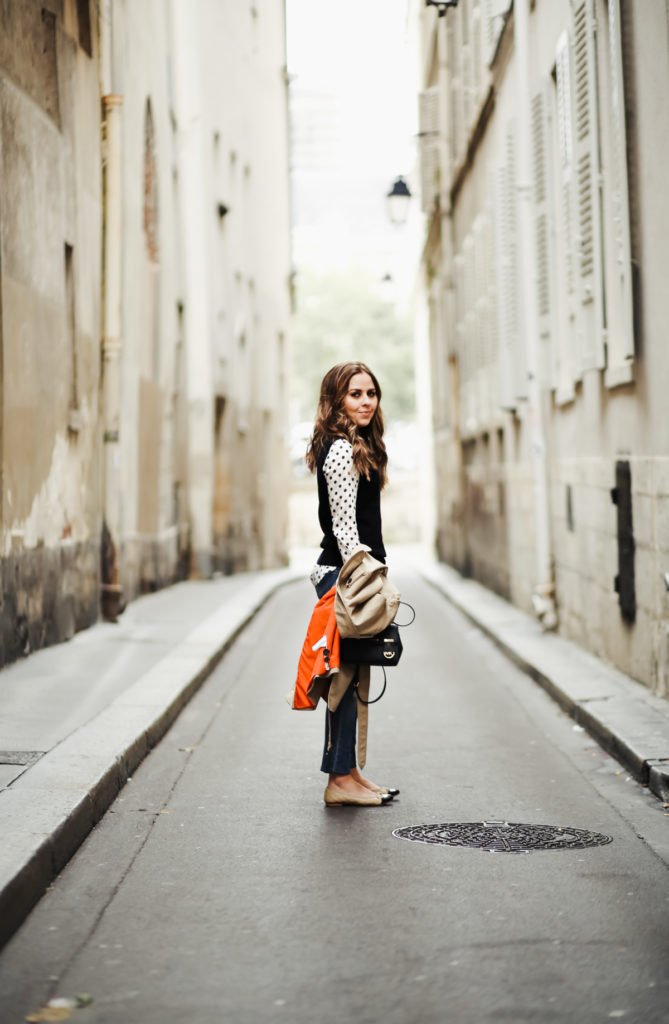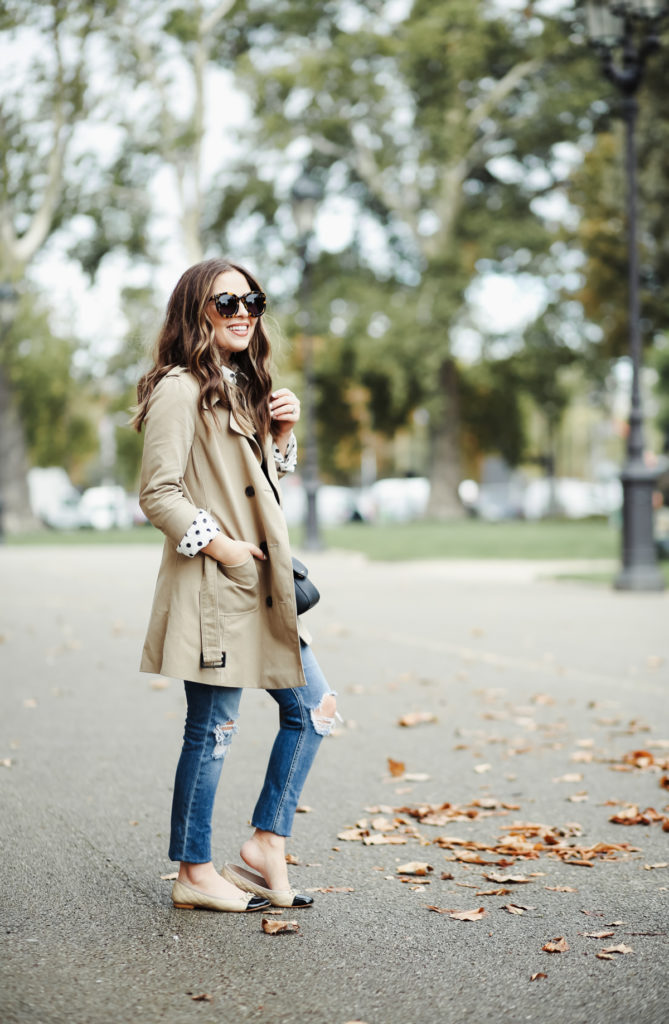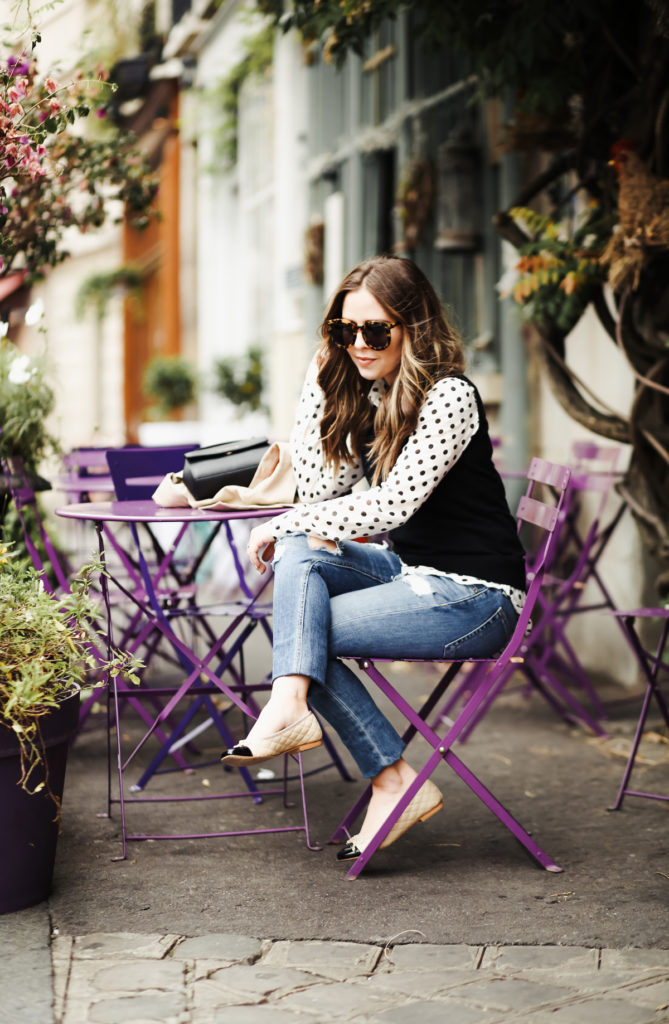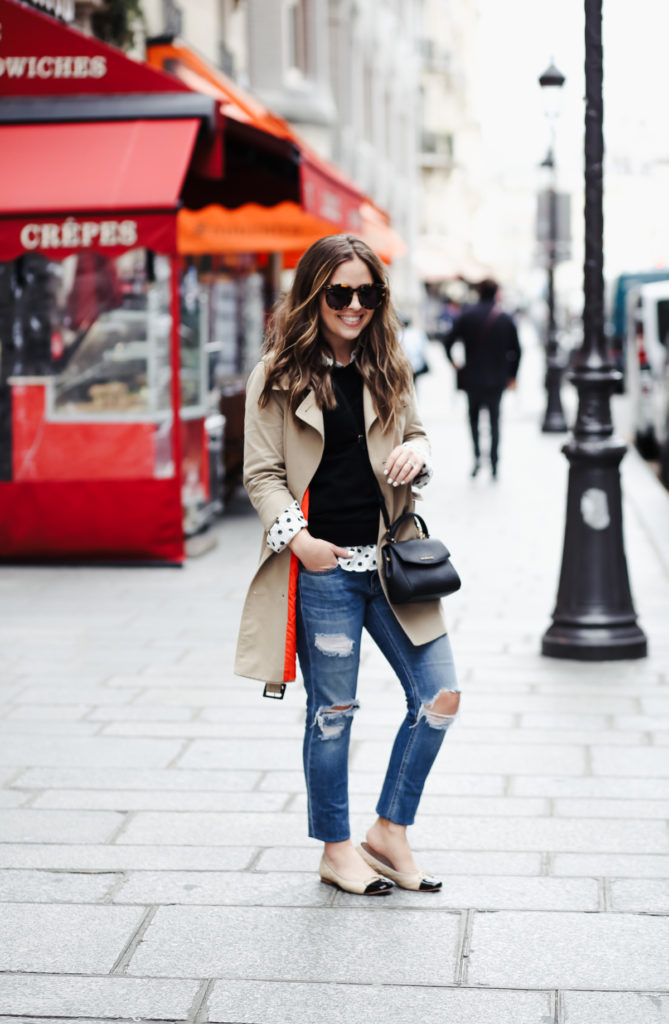 I knew I would spend the entire trip on my feet, so my Paris capsule started with my shoes.  Namely, comfortable

flats

, mules, and a pair of

adidas sneakers

.  I only brought one pair of heels for "wearing out" at night, and I never wore them.  If I had it to do again I would have left them at home (way too much cobblestone in Paris for heels) and packed a comfortable pair of

booties

instead, which definitely would have been a better choice, given that Paris in September is not super warm.
 As I said, Paris in September was a little chillier than I thought it would be, and I wished I had packed a couple more

cozy sweaters

for layering than I did, but other than that, my capsule served me well.  And because I always stick with a basic color palette when capsule packing, the two sweaters I did pack I was able to mix and match easily with the other outfits throughout the trip.  My

trench coat

, and

black leather jacket

were serious workhorses during our stay; I lived in either one or the other every single day.  They really are such a useful addition to any closet (or ahem suitcase).
Have you tried capsule packing?  How did it work for you?  If you want a more in-depth explanation/how-to on capsule packing, just let me know and I'll work on a post detailing how I do it.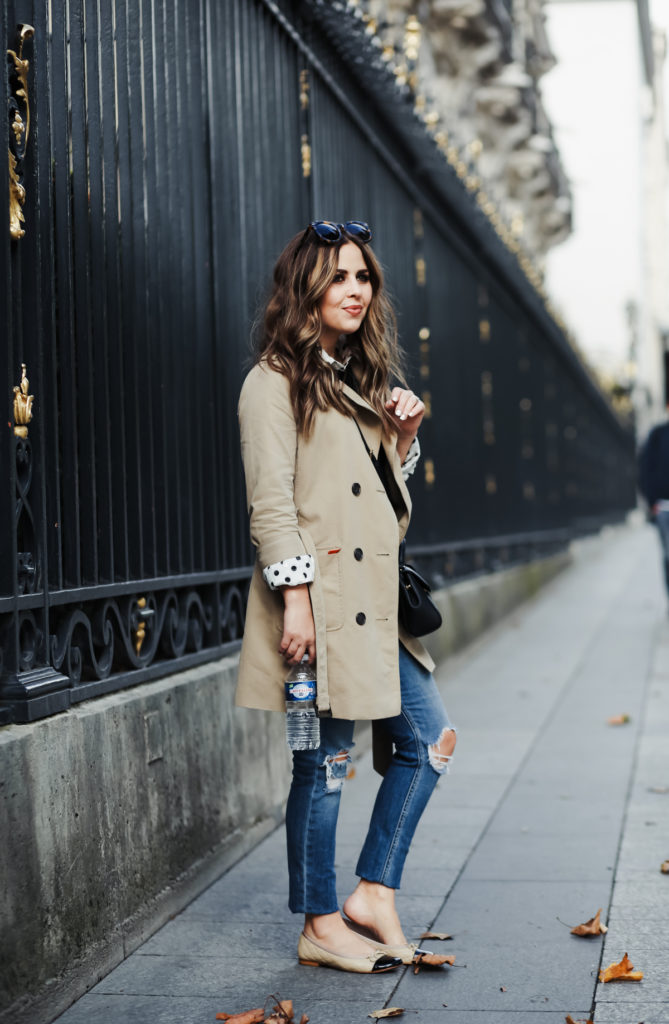 SaveSave
SaveSave
SaveSaveSaveSaveSaveSave