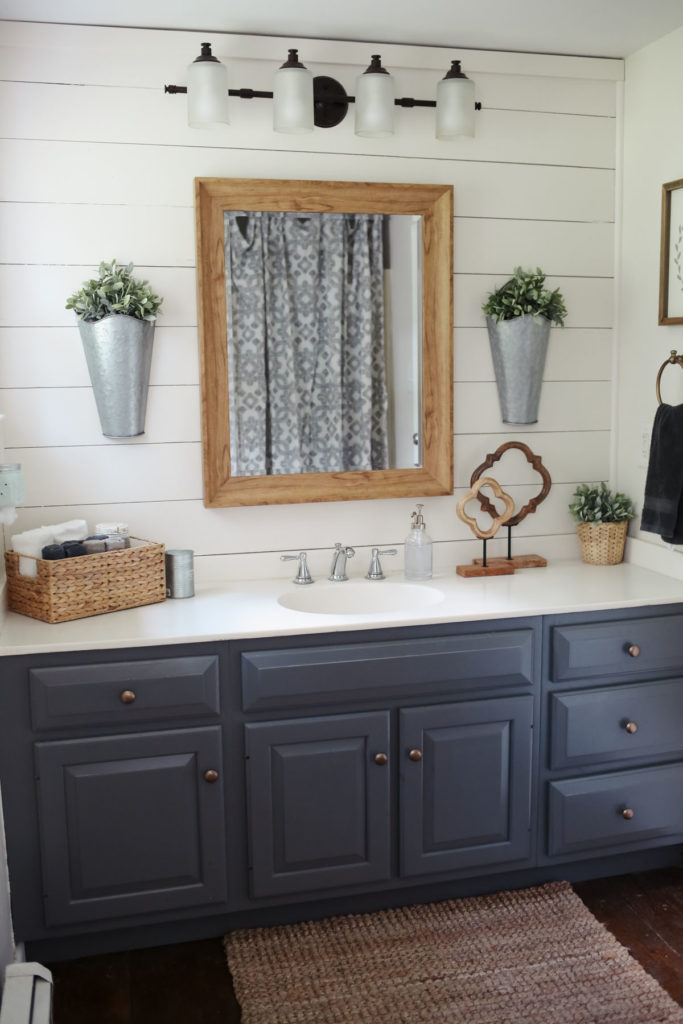 Hey guys, I know I've shown you this little bathroom makeover before, but I wanted to show you again because now that my wall planters finally came in it's more finished, and because I want to talk to you today about small wins and what they can do for you to help you make progress in life.
I don't know if you're anything like me, but as soon as I decide I want to learn how to do something or get better at something, a kind of strange phenomenon happens.  When I actually dig in and get started I get super discouraged by how far I have to go, how much I don't know what I'm doing, and when that happens, I lose confidence in myself, and in my ability to learn.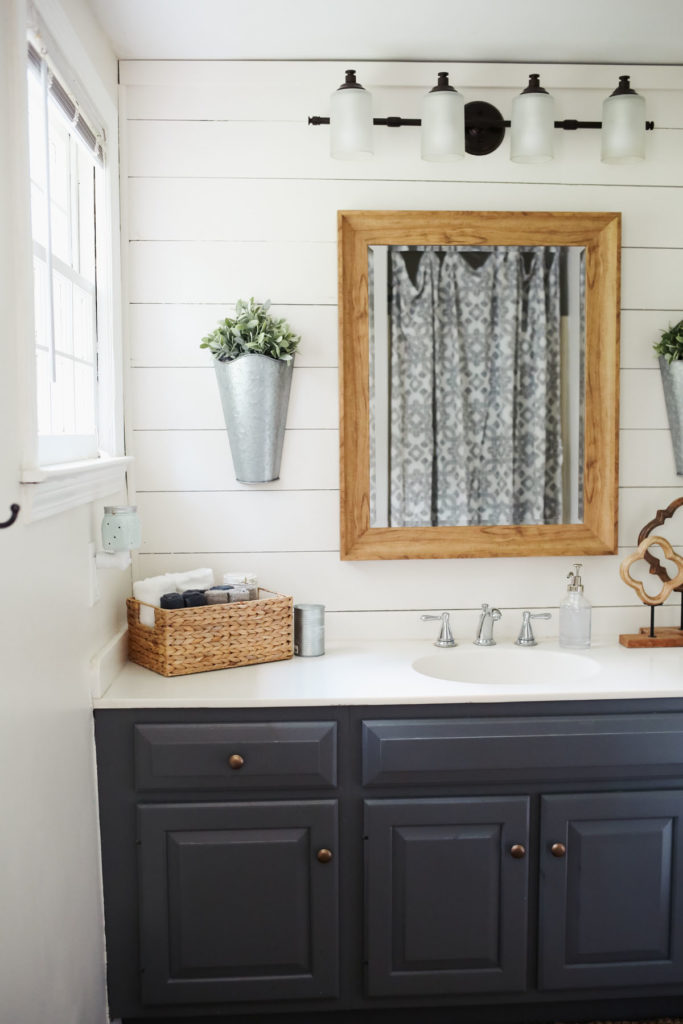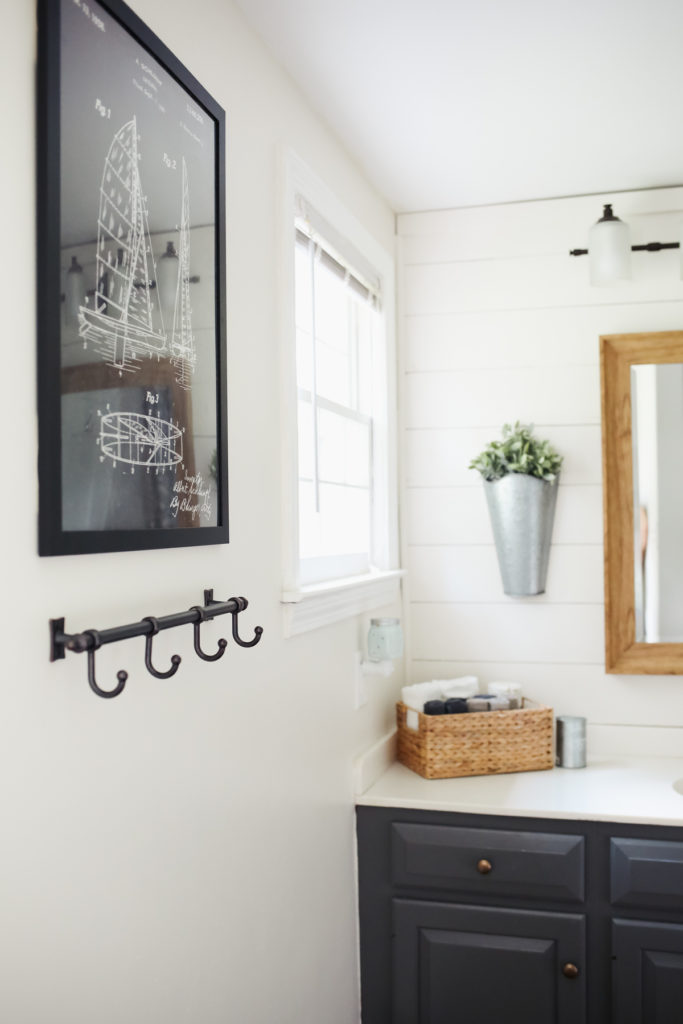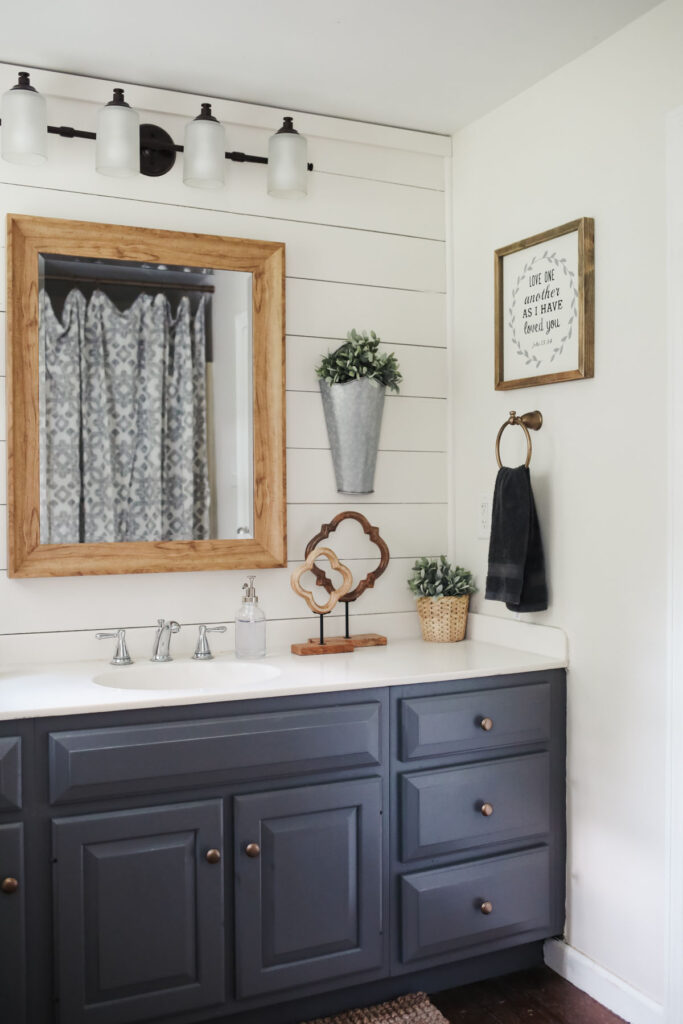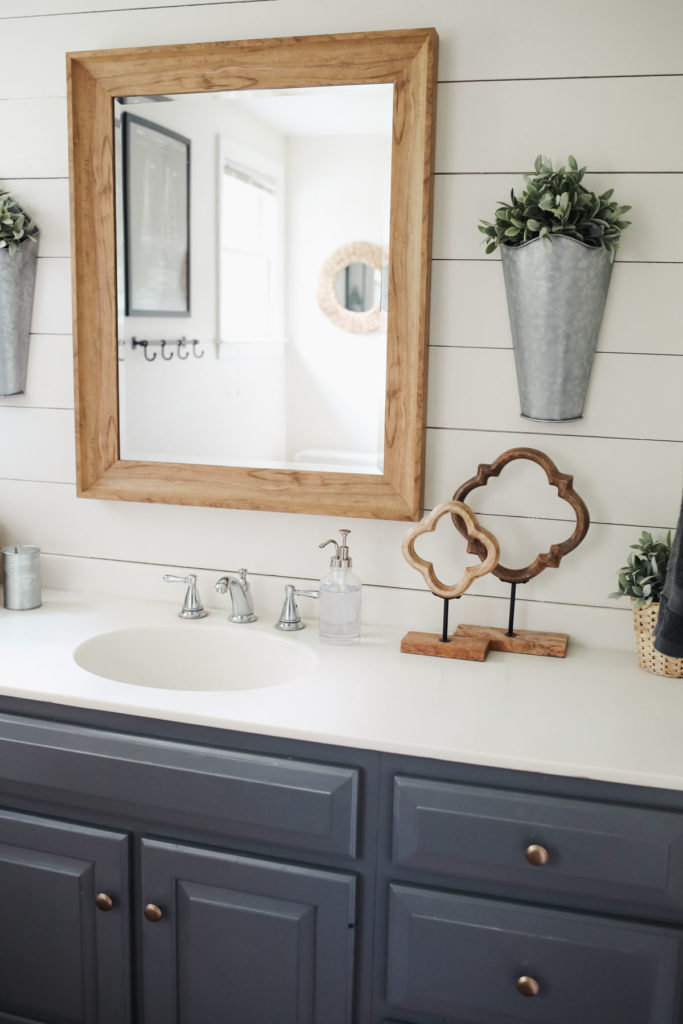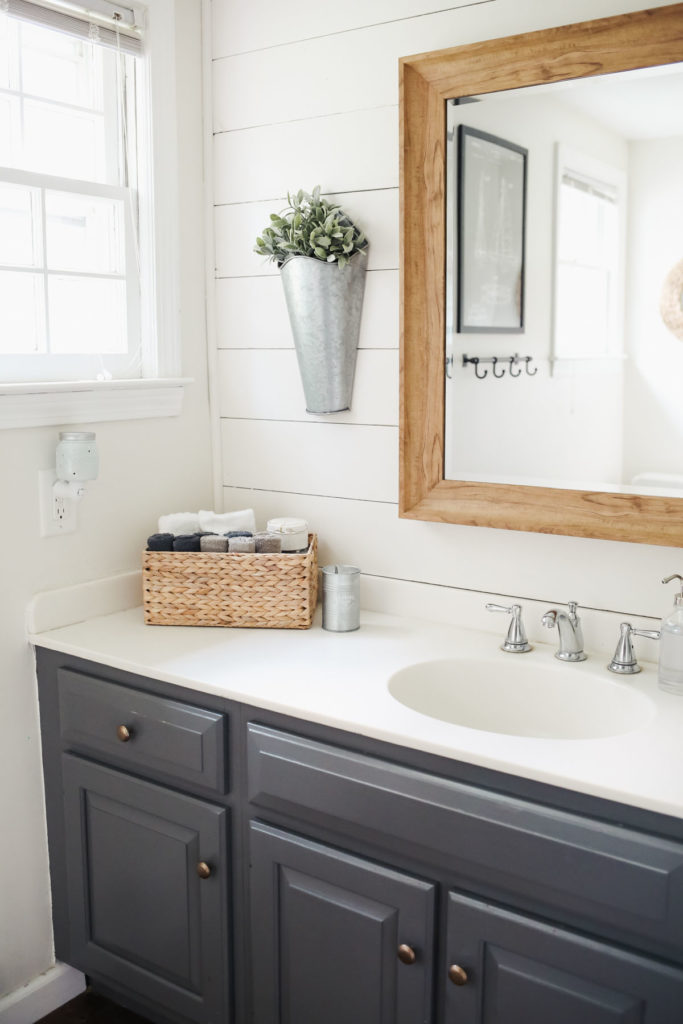 When we first bought this farmhouse earlier this year, I couldn't wait to move in and get my hands on it.
What happened was, I moved in and got super overwhelmed, a little by how much there was to do (old houses, man… they are definitely an adventure), but mostly by how much I didn't really know what I was doing when it came to decorating a house like this.  It seems pinning a thousand different "modern farmhouse" images on Pinterest does not an expert make.  I wanted to get started, but I also wanted it to be perfect, I didn't want to make any mistakes.  Which is silly really.  Everyone makes mistakes when they're learning something new.  And fortune favors the bold.  You have to take risks to do interesting things.  But I was stuck.  I call it perfection paralysis.
I think the internet is partly to blame for this, because we only see the "after".  We don't see the in between, when there's a big hole in the wall that you're not sure how to put back together, or you've been working out for six weeks and still haven't lost a pound, or the 7 different outfit combinations you tried before the one you went with.  We forget that getting to greatness and accomplishing goals is a process.  It takes time, and patience and yes, even making some mistakes and learning from them.
But how do you have the confidence to be bold, when you're in the beginning of the learning process?  That's where small wins come in.  So a few months after we moved in, when we were smack dab in the middle of our first big project on the family room overhaul, I got an idea.  I knew that room was going to be tricky to finish.  It's an odd space, a long skinny room with windows in awkward places to fit a TV in (since TV wasn't invented when our house was built, go figure) and lots of design challenges.  Let's just say I went right for Everest on my first hike.
So one afternoon, I was cleaning the downstairs bathroom, it was such a drab outdated space, and I suddenly realized that I could do a little this and a little that, and totally update the room.  Sure we were going to totally remodel it at some point over the next year or so, but this would be a quick, simple inexpensive project, I could do it without help and then we'd be able to enjoy the bathroom until then.  Not shudder every time we went in.  So I just went ahead and changed that whole bathroom over the course of a week.
And I love the way it turned out.  It's just the simplest of updates, but I love it and it makes me feel like maybe I can actually learn how to get good at the whole "how-to remodel/decorating" thing.  I call it a small win.  So now, when I'm working on that awkward space in the family room where nothing makes sense, or trying to figure out what to do with our bedroom wall, when I try something and it doesn't turn out as great as it was in my head and I start to lose confidence in my ability to design a home we love, I go back to the bathroom it reminds me that I too, am capable of learning how to decorate.  That's the power of the small win.  It gives you that little boost of confidence to keep going, keep learning and improving.
I just wanted to send this out into the universe today for anyone who's also trying to get better at… well, anything.  Find yourself one little bit of progress you've made, one little tiny improvement.  That's your small win.  Go back to it anytime you feel your confidence slipping, and use it to keep you moving forward.
I'll leave you with this inspiring little quote from Ratatouille, cause why not:
"You must be imaginative, strong-hearted. You must try things that may not work, and you must not let anyone define your limits because of where you come from. Your only limit is your soul. What I say is true – anyone can {insert whatever you want to learn}… but only the fearless can be great."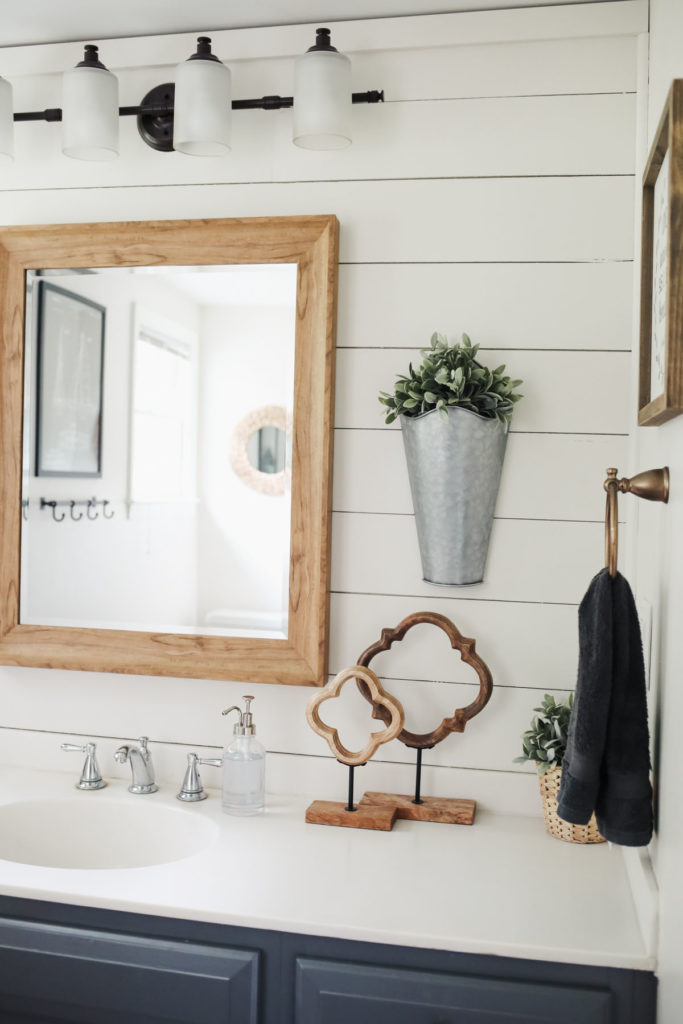 SaveSave
SaveSaveSaveSaveSaveSave
SaveSave