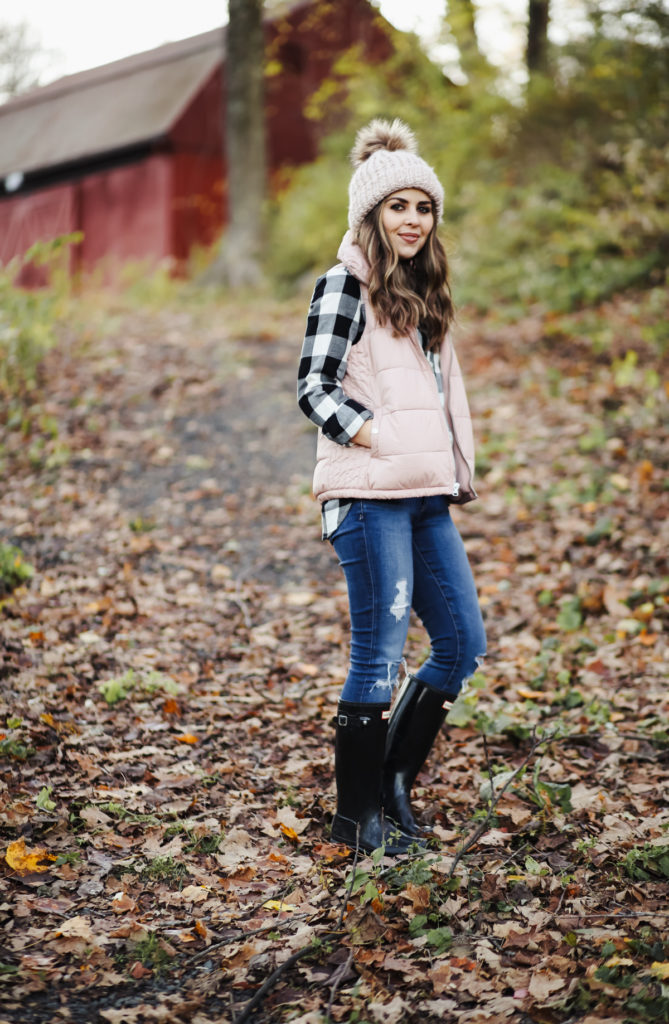 puffer vest. buffalo check shirt. pom beanie . jeans. Hunter Boots. (kid version, great for petites!  Adult version.)
Hey guys!  Happy Thursday!  A few weeks ago I did a few polls on my insta-stories and asked what kinds of things you wanted to see more of on my blog during the holiday season.  One of the top requests was for cozy outfit ideas.
Done!
I was actually thrilled to hear this because cozy outfits are my jam.  I realized the other day, how much I love to get dressed this time of year.  I really have to struggle to come up with creative ideas for getting dressed in the summer months, but the ideas start flowing as soon as the temperature drops.  Which is why I was really excited to see that a lot of you were interested in cozy fall and winter outfit ideas.
Today, let's talk about puffer vests.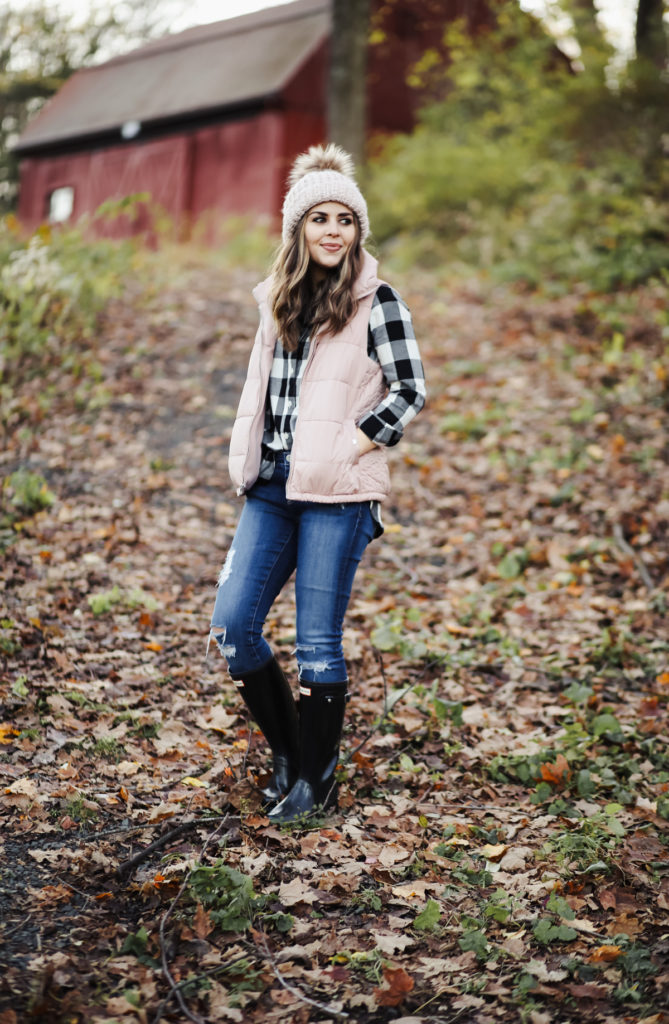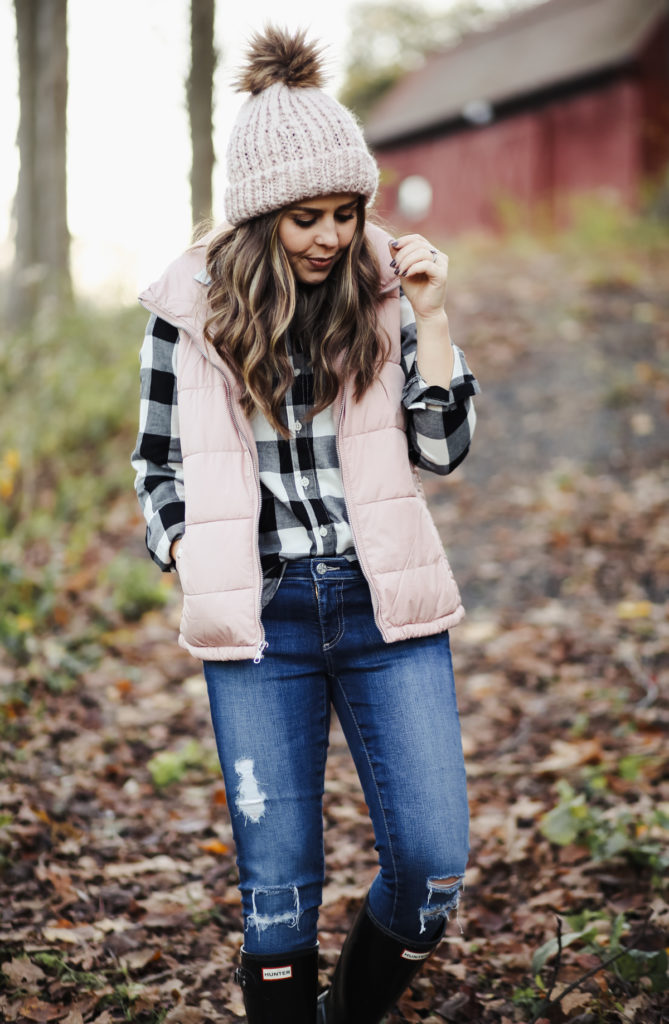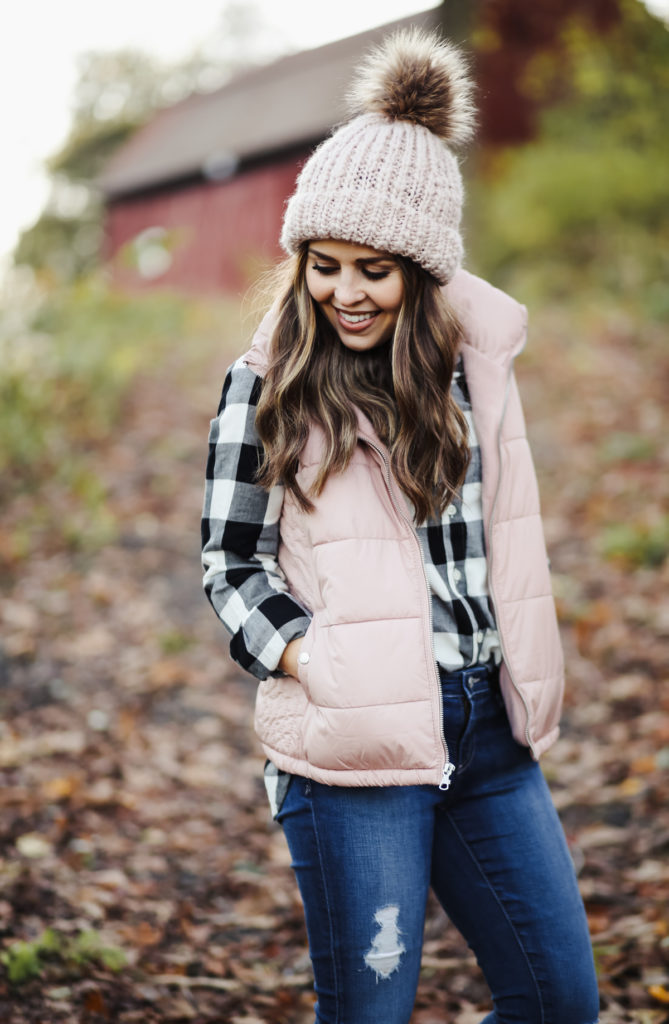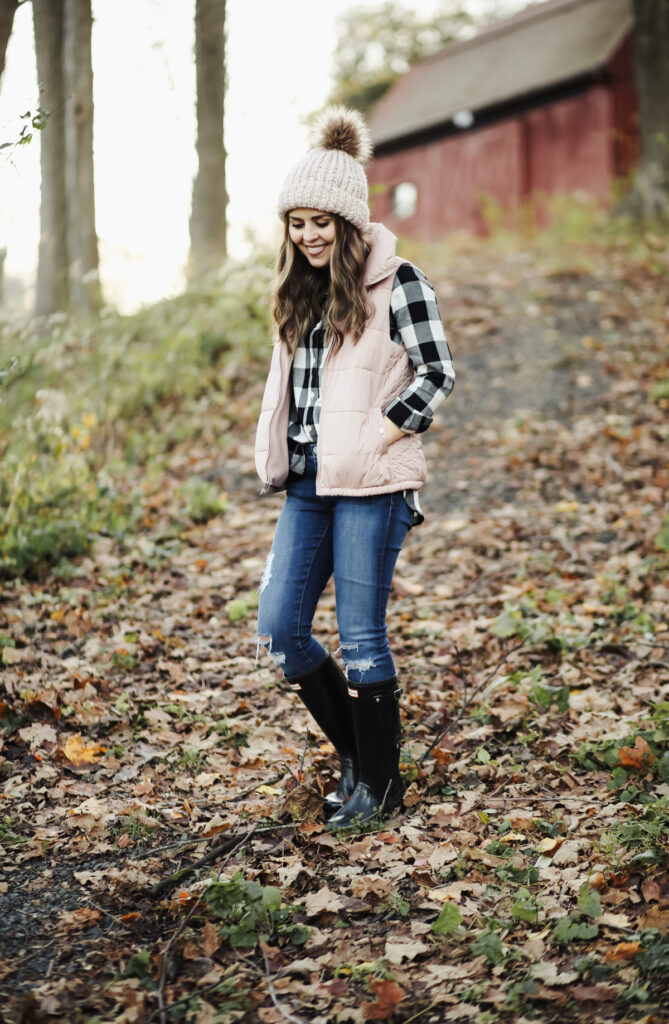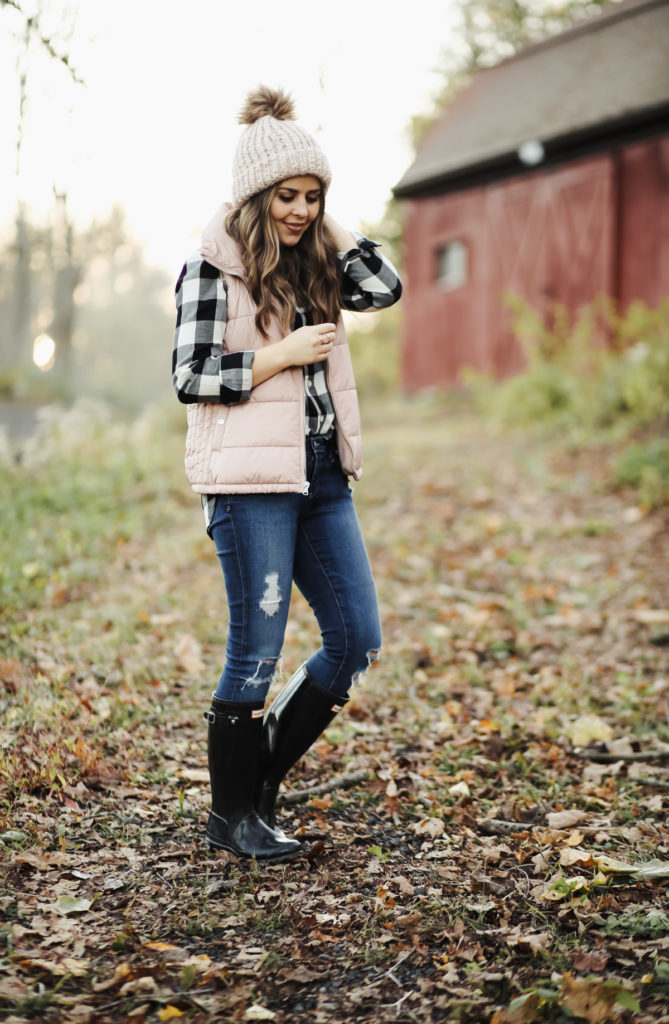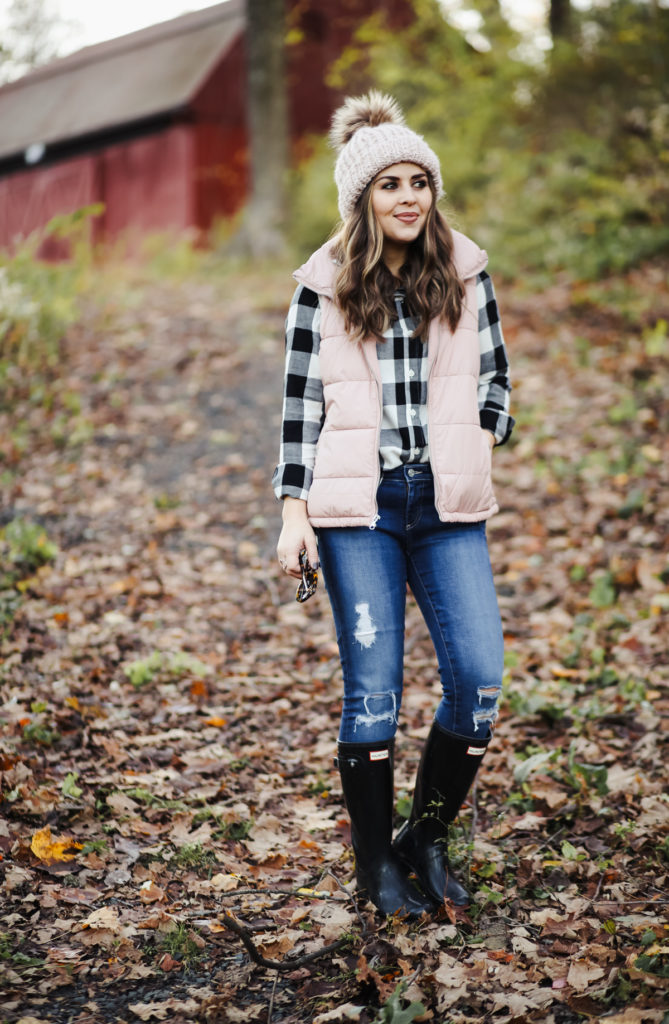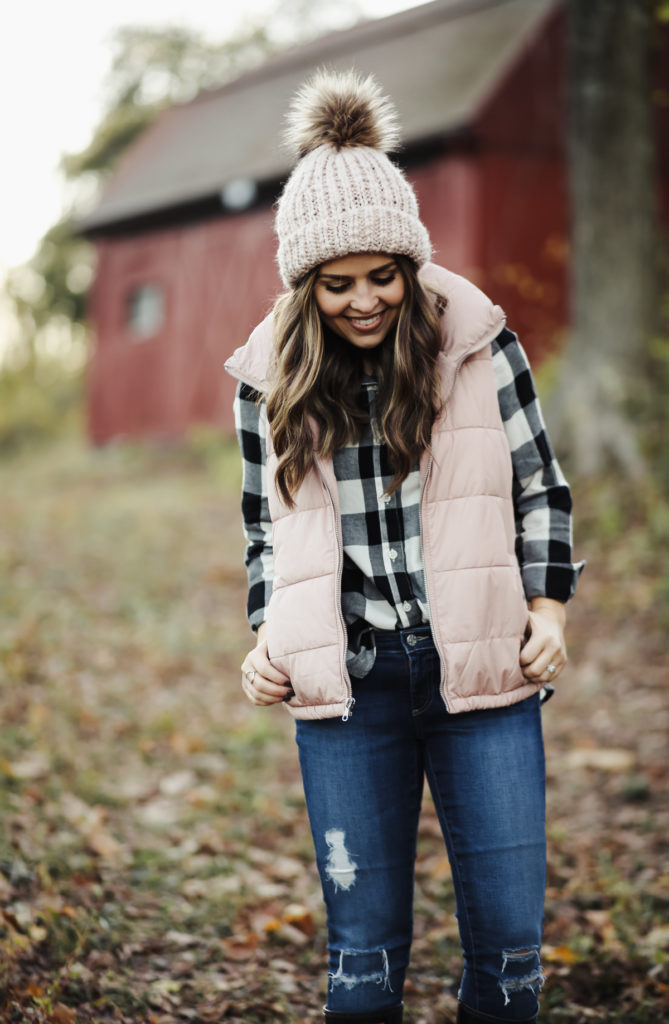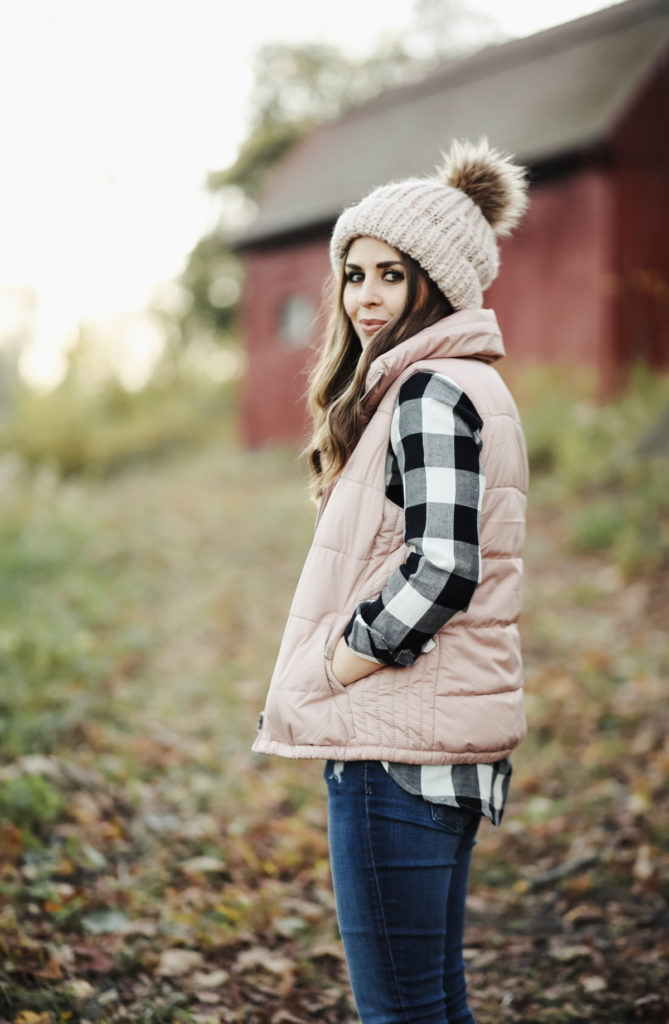 When puffer vests came back in style a few years ago, I was thrilled.  I mean, I was a kid in the 80's and 90's so I could appreciate the lovely nod to that time, but also, they are such a fun versatile piece to add to your closet.  And so great to layer with as well.  The thing I love about a puffer vest is that they are kind of a chameleon piece.  They can be sporty or preppy, you can pair them with just about anything from a dress to a pair of boyfriend jeans, and they are perfect for layering.  It's one of my favorite outerwear pieces.
The tricky thing for me when shopping outwear is finding a good fit.  This is like the bain of a short-girl's existence, finding coats that fit.  And the same goes for puffer vests.  So I wanted to share these Old Navy ones with you because they come in petites and the fit is so, so good.  Plus they're on sale right now for around $20.  Can't go wrong with that, right?!
See a few other ways I styled puffer vests here, here, here and here.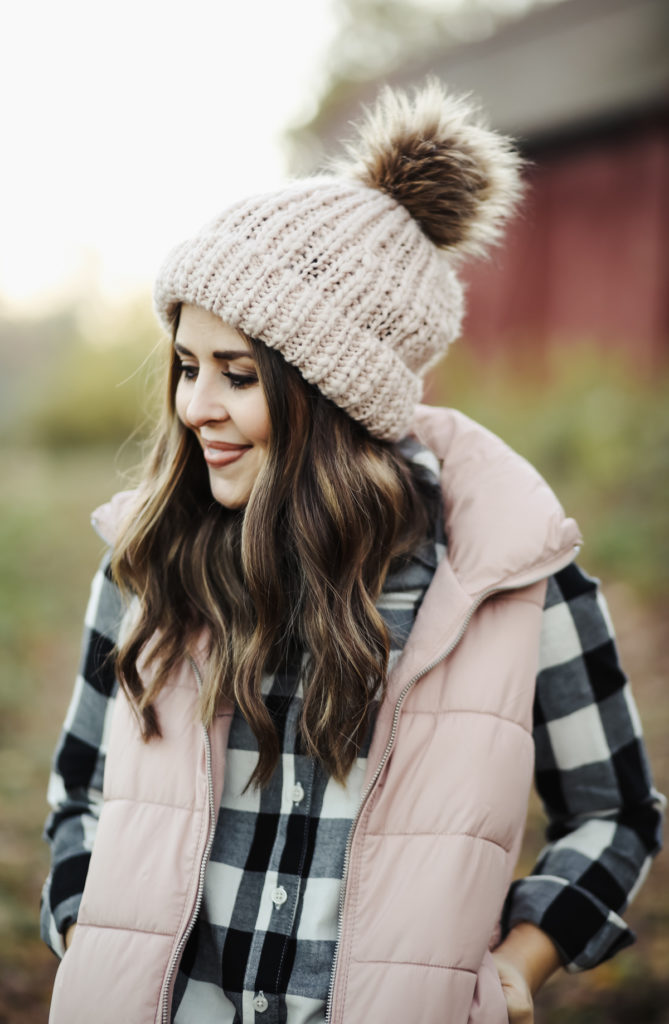 puffer vest. buffalo check shirt. pom beanie . jeans. Hunter Boots. (kid version, great for petites!  Adult version.)
SaveSaveSaveSaveSaveSaveSaveSave
SaveSave
SaveSaveSaveSave