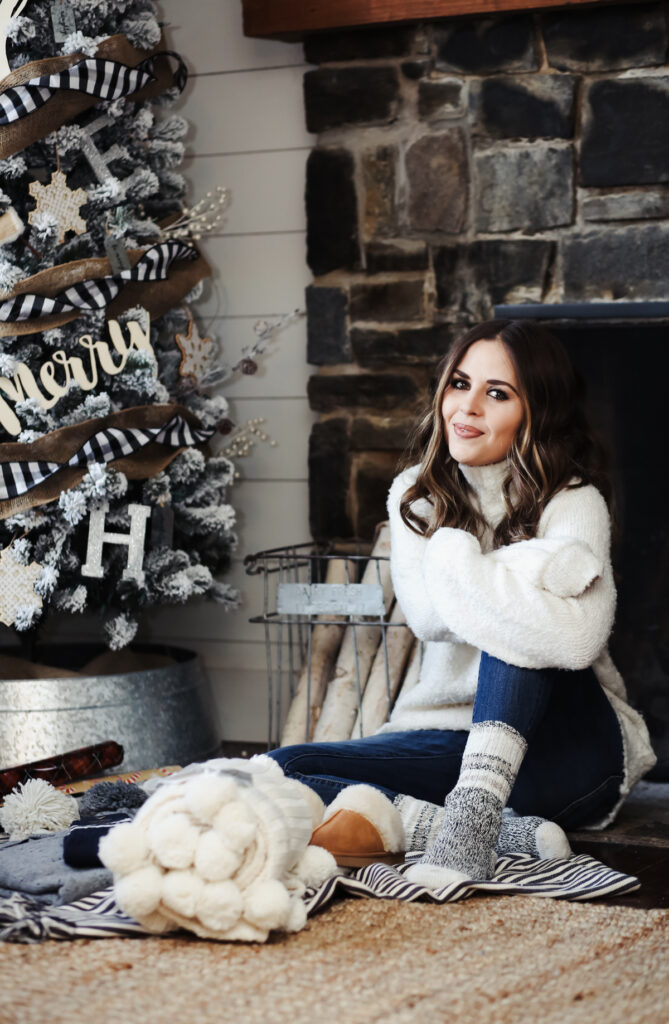 Oversized sweater. Denim Jeggings. Socks.  Pom blanket. Slippers.  Beanies. Men's gray sweater. Men's socks.
This post is brought to you by CJ Affiliate's VIP Content Service. Thank you American Eagle Outfitters for sponsoring this post. While this was a sponsored opportunity from AEO, all content and opinions expressed here are my own.
The other day I pulled out my rather impressive sweater collection and got it all sorted and folded for the colder months.  As I happily stacked one knit on top of another, organizing them by color and whistling Christmas songs to myself, I came to a realization.  I love getting dressed in this time of year.  It's easy and it's fun, it makes me happy and fills me with creativity.  In fact, the colder months of the year just make me happy in general.  Maybe I'm just your typical winter-born January baby, but if I can wear a wool sweater and a chunky scarf I'm a happy camper.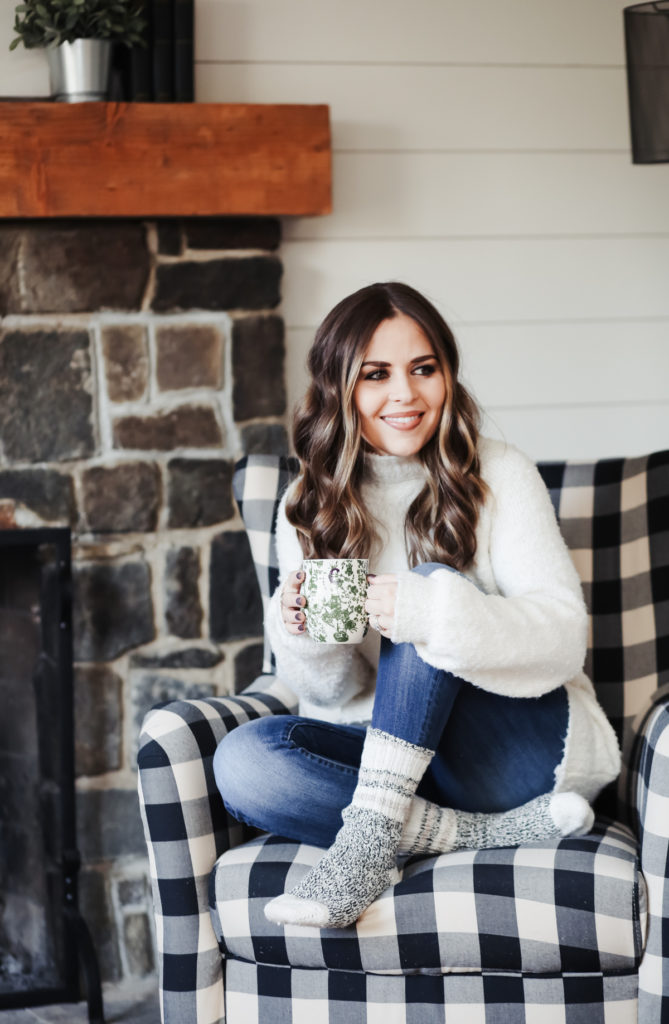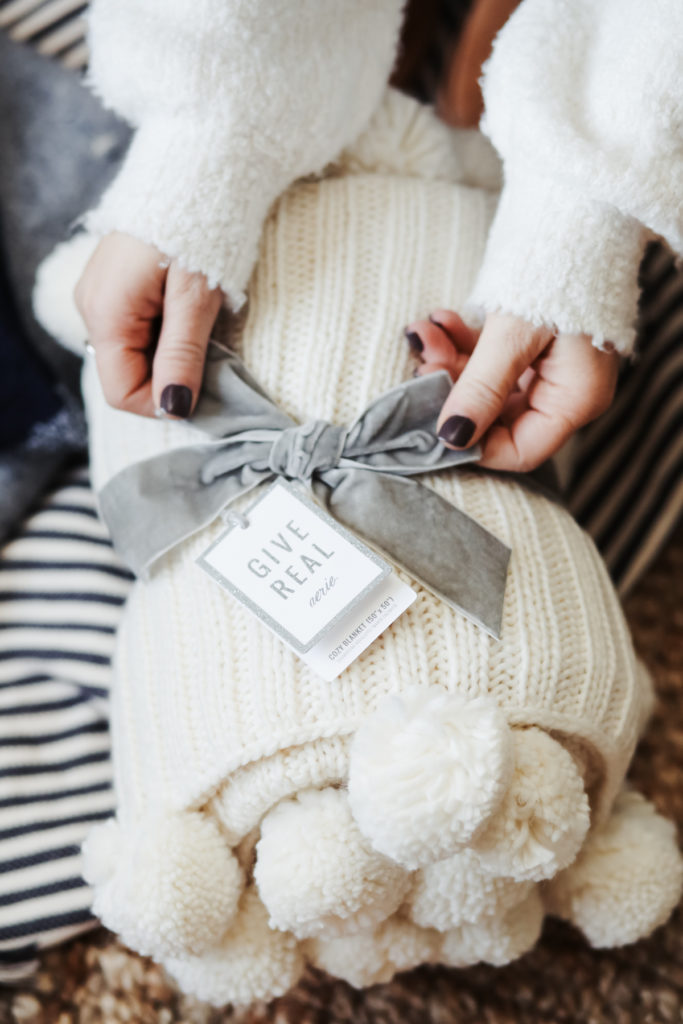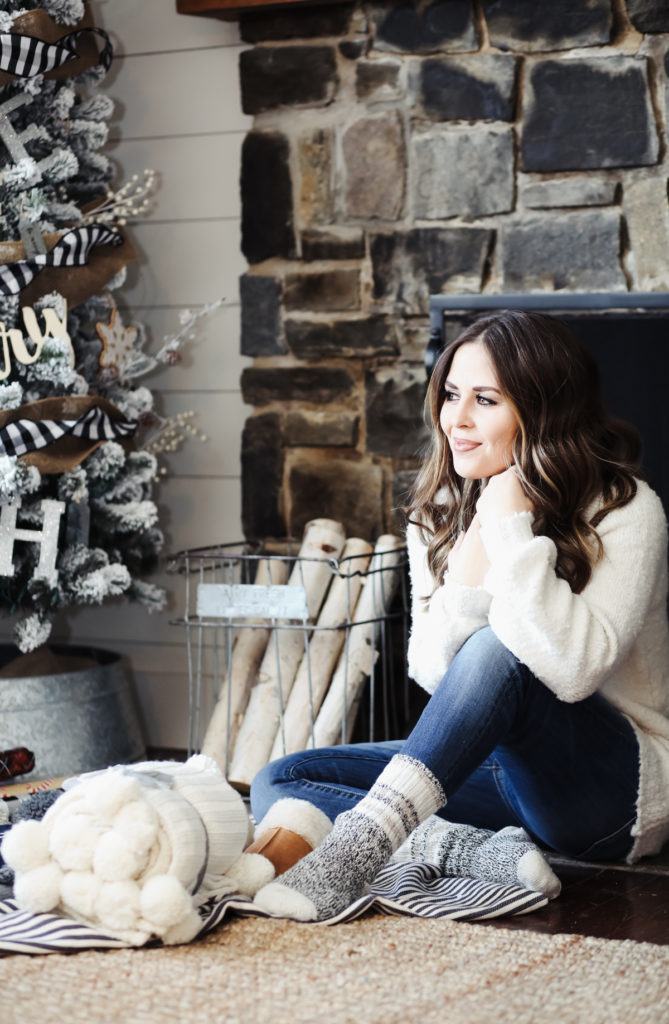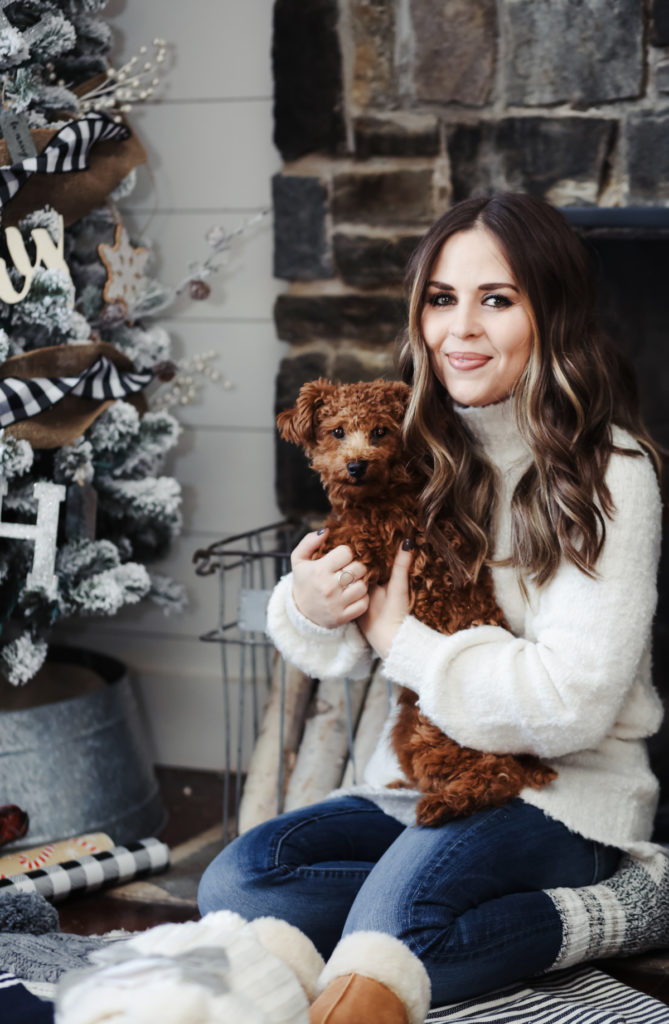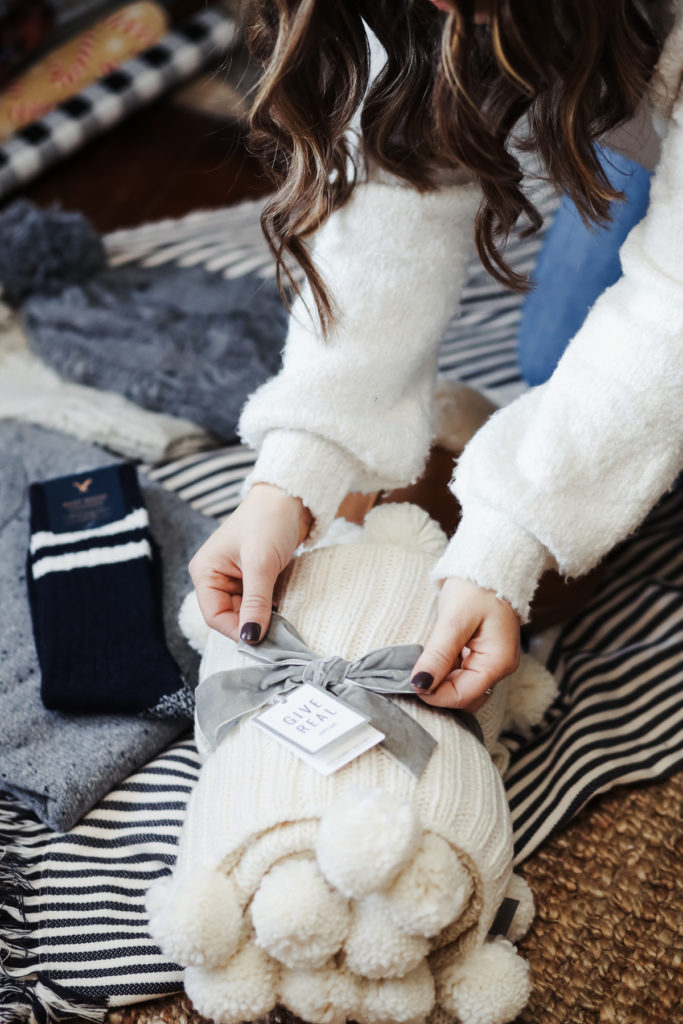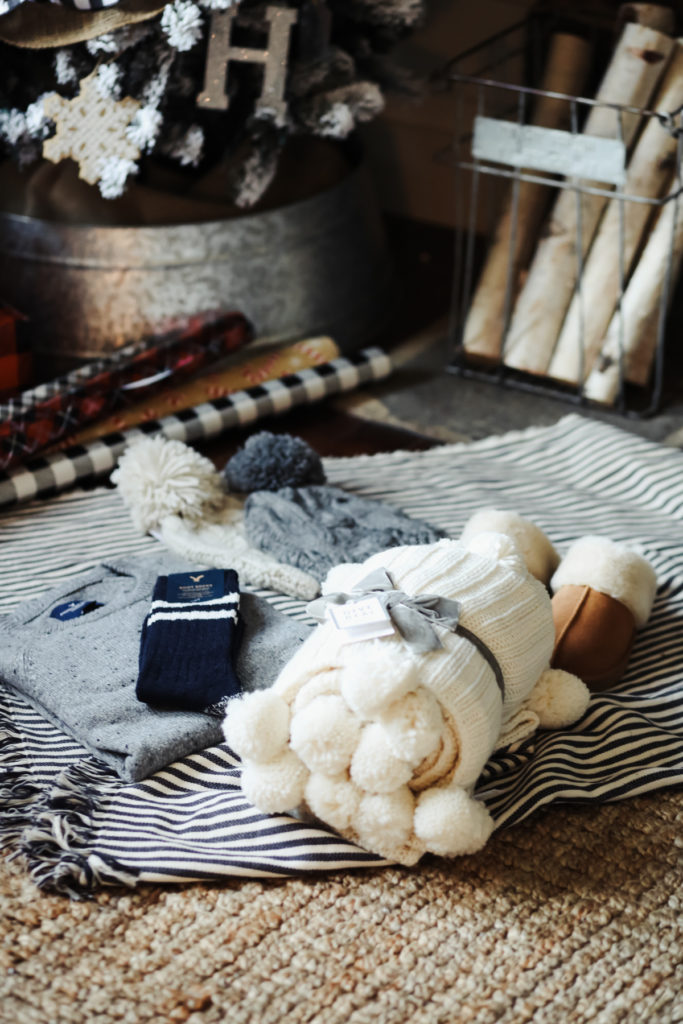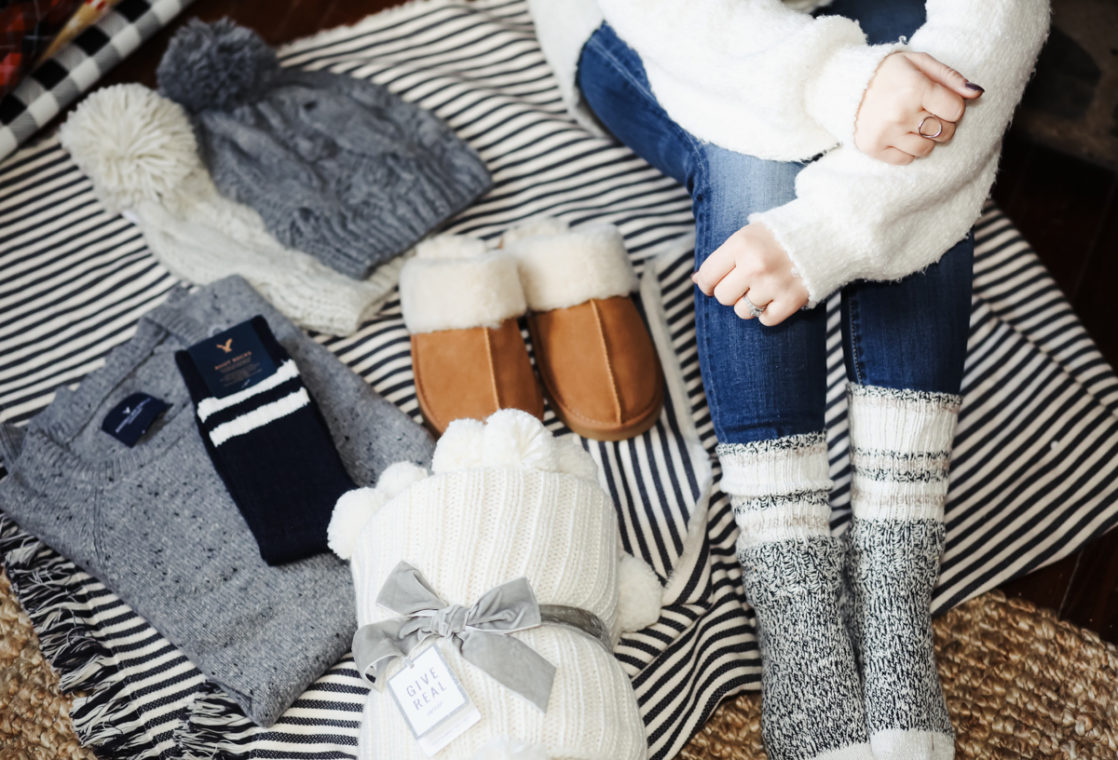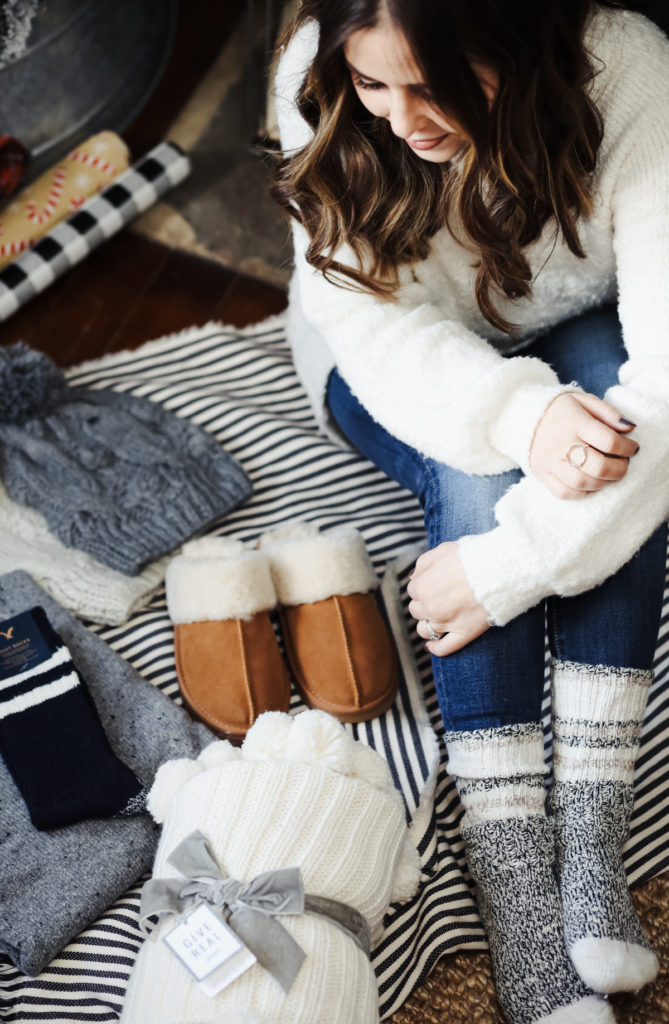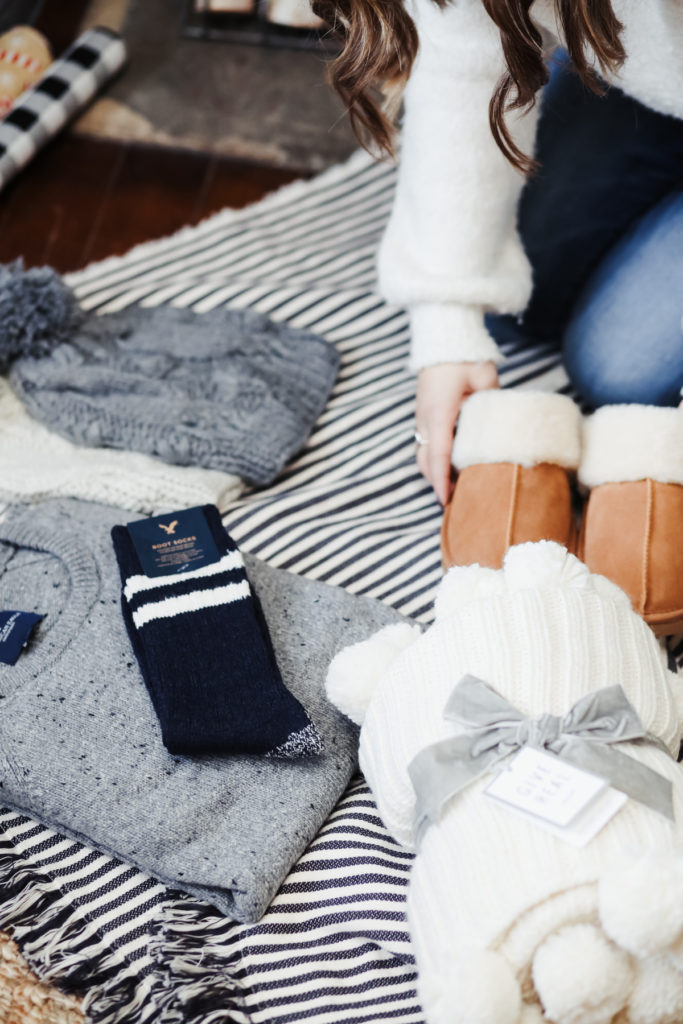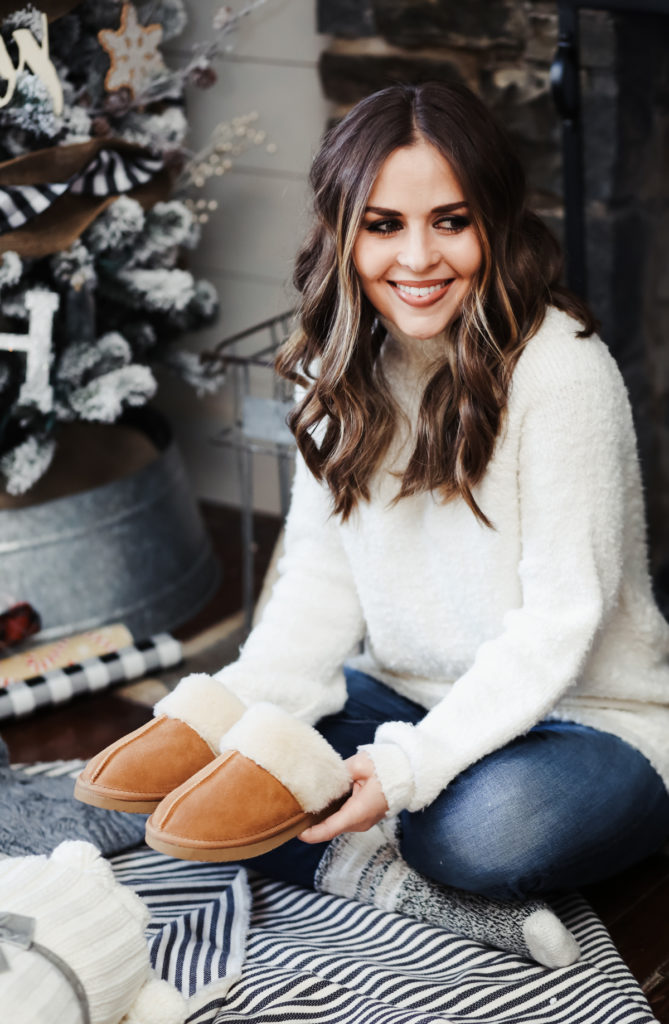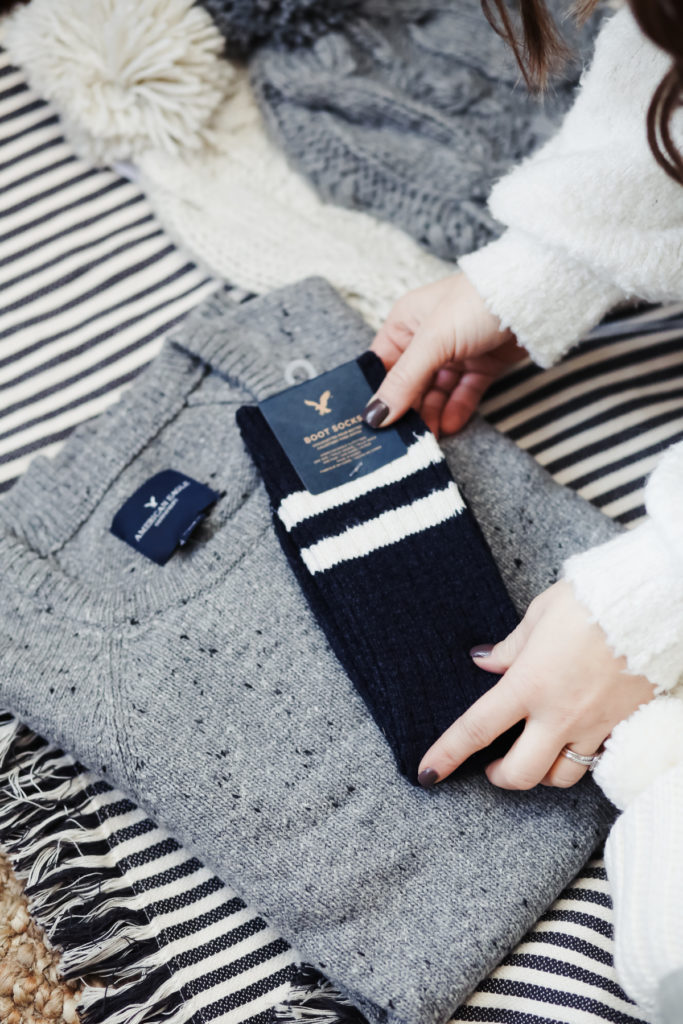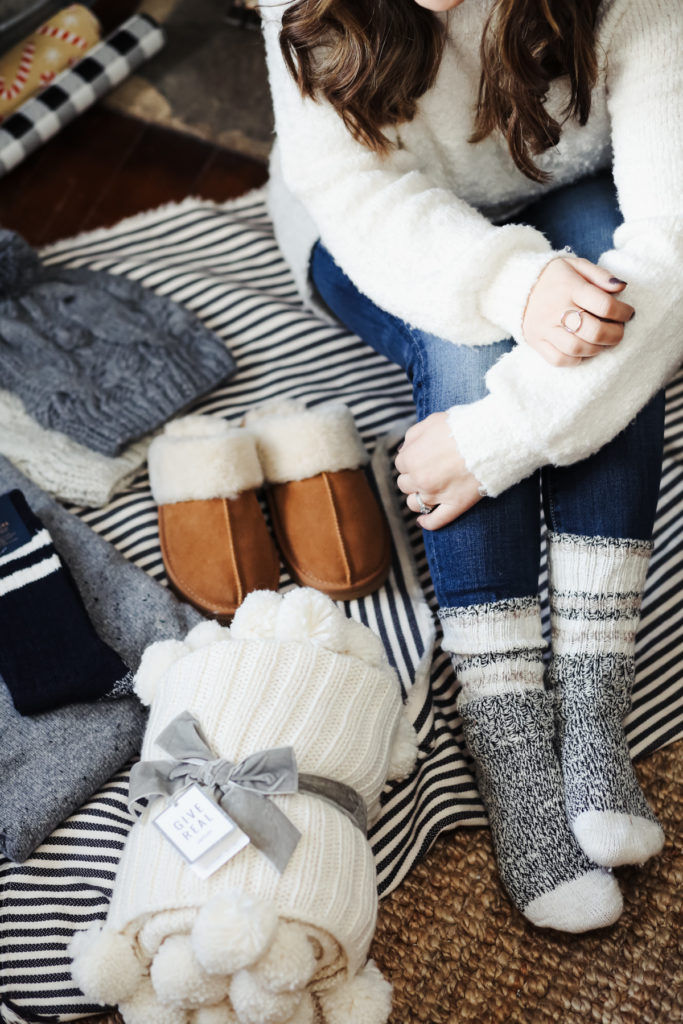 Lots of people love summer the most, but I live for the colder months, probably because I love to be cozy.  I love soft sweaters and warm socks, making a big pot of hearty soup and spending an afternoon curled up with a good book.
Winter is the perfect time to enjoy the cozier parts of life, a warm fire, a cup of cocoa, the perfect chunky sweater… and nobody does great cozy pieces like American Eagle Outfitters. From perfect pullovers, and plaids, to great boots and beanies, and of course must-have denim(seriously I am obsessed with these jeggings I'm wearing); AEO is the perfect place to outfit yourself for the colder months, and find great holiday gifts for friends and family.  I love giving warm cozy gifts this time of year, it feels like passing on a hug.  And I love that it's so easy to find cozy gifts for everyone on your list at AEO; a great pair of slippers for your mom, a sweater for your hubby, a pom beanie for your besties, and the perfect snuggly pom throw for your sister, and maybe even pick a little something cozy up for yourself…
   Right now at AEO you can take 40% off AEO Tops, Bottoms, Footwear, & more + FREE Shipping at AE.com, perfect time to stock up on those cozy gifts!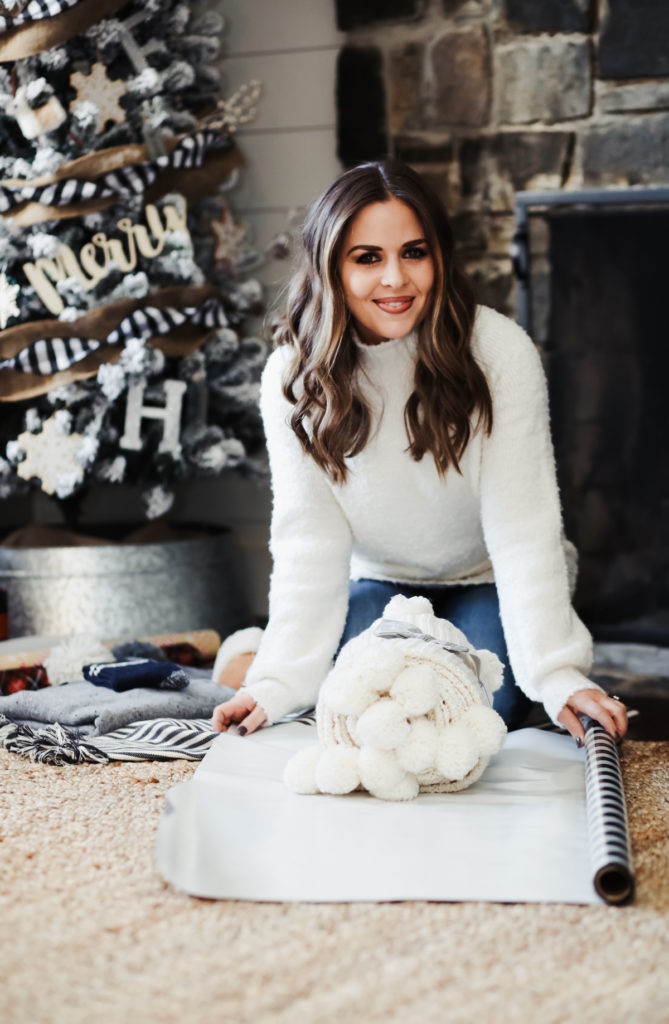 SaveSave
SaveSave
SaveSave
SaveSave
SaveSave
SaveSave
SaveSave
SaveSave