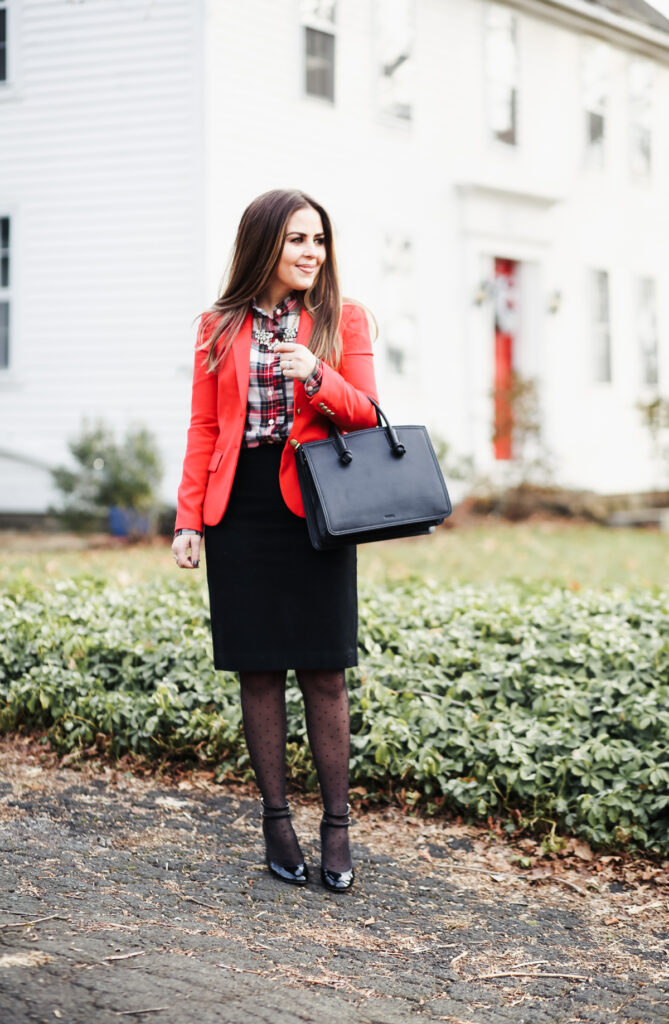 plaid ruffle shirt. pencil skirt. similar blazer. satchel. similar necklace. tights. similar shoes.
Last year, Christmas morning fell on a Sunday.  We were in Idaho with my in-laws and there was a huge blizzard, so instead of heading off to church first thing in the morning, we climbed back into our pj's and had a cozy Christmas day at home while the storm blew outside.  I love it when Christmas falls on a Sunday because it feels extra special.  This year, Christmas Eve falls on Sunday and I can't wait to go and worship that morning before we head back home for our traditional Christmas Eve dinner.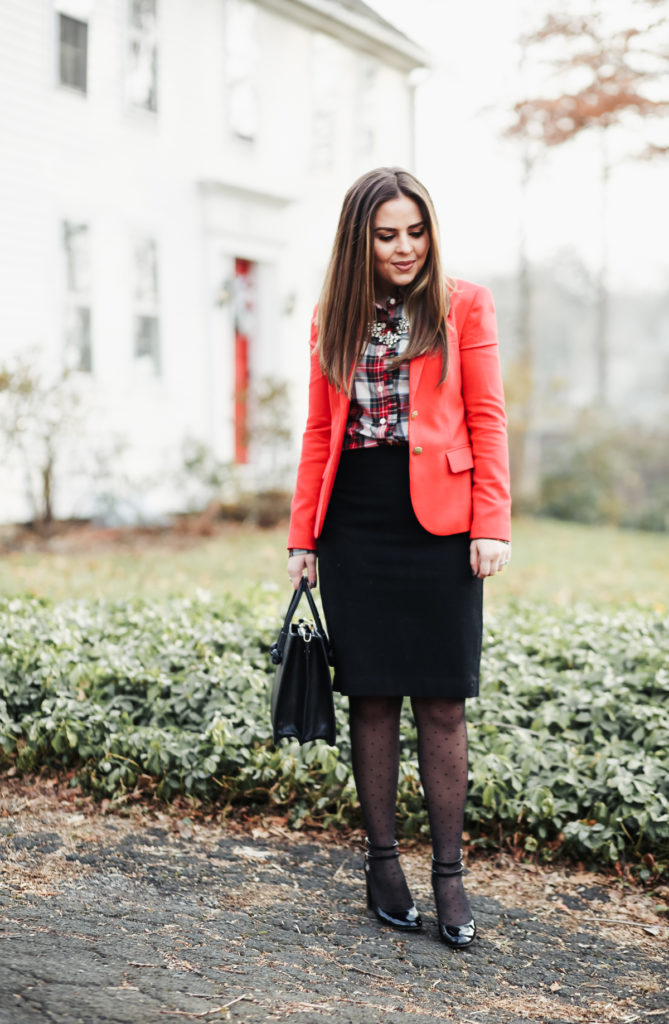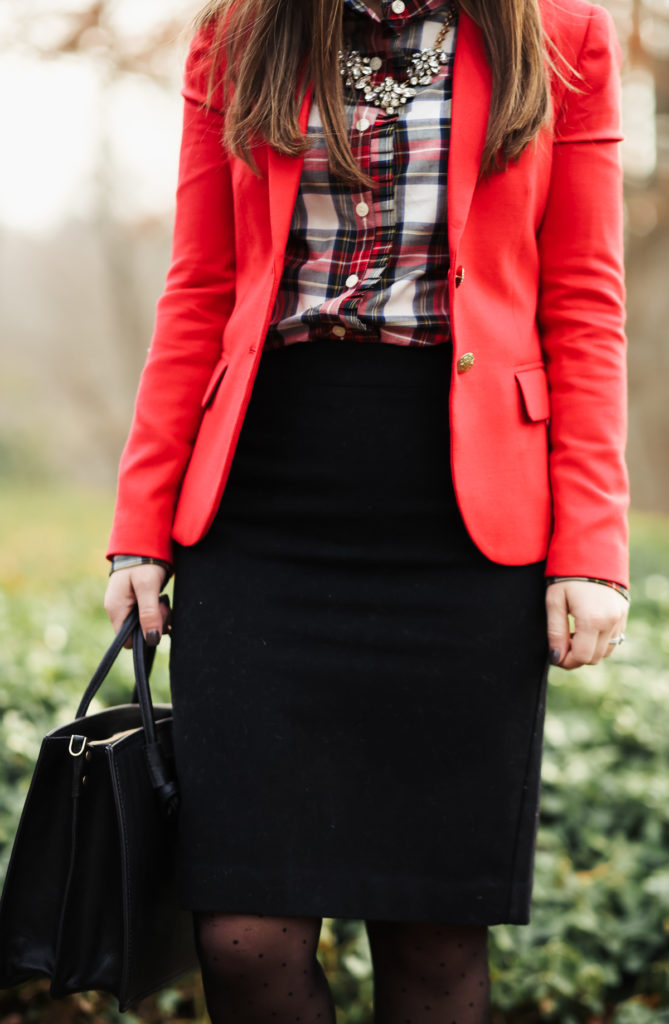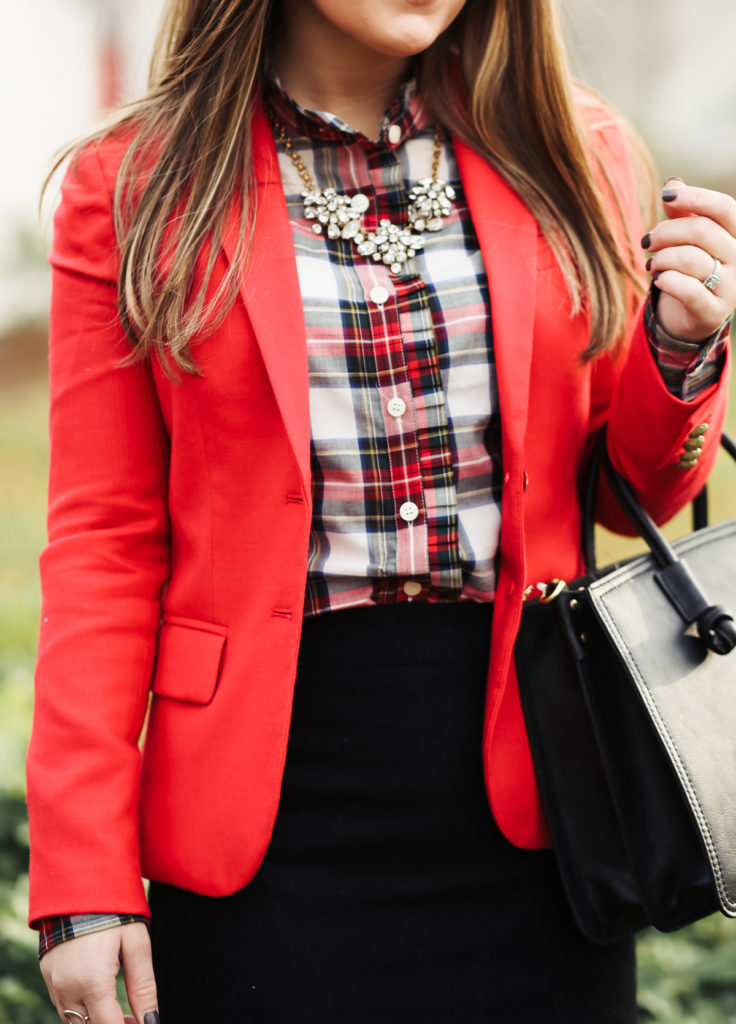 During the month of December, I like to dress festively for church, and since the holiday is falling around Sunday this year, I thought I would share a little Christmas outfit inspiration for attending church on Christmas eve.  I picked up this red blazer last year and it's so fun to pull it out again during the Christmas season.  I paired it with this plaid ruffle blouse I snagged on black Friday, and a pencil skirt with some polka dot tights, because it's Christmastime and getting dressed should be fun.  Do you have a pair of polka dot tights yet?  You need some, trust me.
Do you dress festively for church during December?