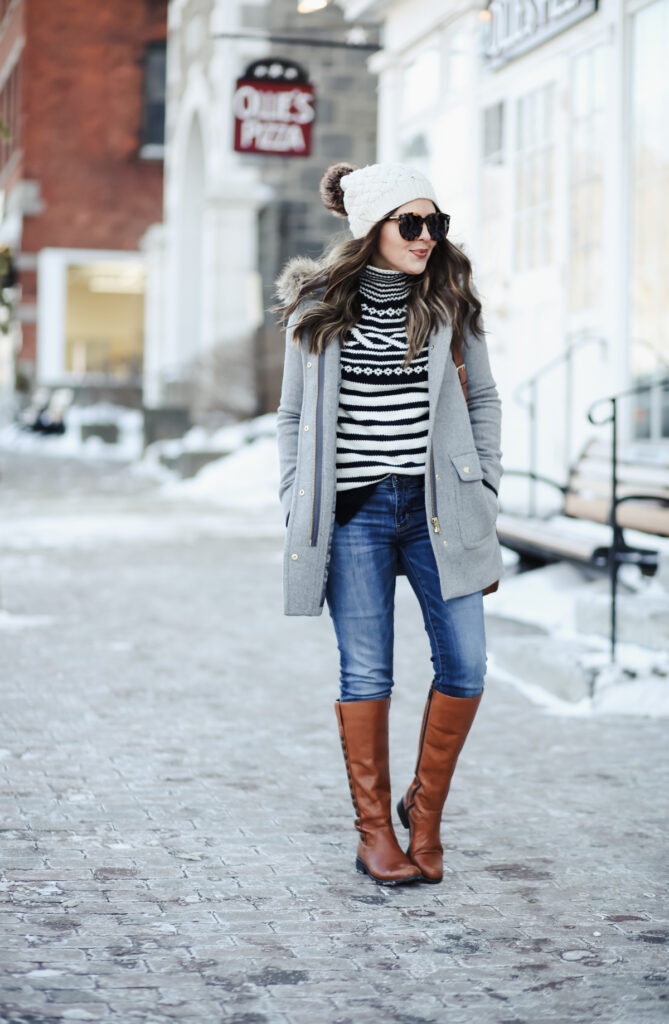 Coat. Sweater. Jeans. Similar boots here and here. Similar Bag here and here. Similar hat. Sunglasses. Ring.
On Saturday, I froze my fanny off trying to survive this severe cold-snap in New England, oh and I also turned 35.  Craig planned an awesome day in Stowe, VT complete with ice skating and a snowy sleigh ride, and then the weather decided it was going to be -11 on Saturday, so we postponed the trip until a later (and hopefully a bit warmer) weekend.  Seriously, I don't think these pictures accurately illustrate how bitterly cold it was.  Instead, we took a snowy drive through New England stopping in a pretty little town to explore a bit.  (To be honest, we didn't make it very far on the exploring either, because it was pretty much frigid here in Connecticut too.)  In the end, we threw in the towel and went to get sushi, then went home to our cozy house for a movie.  It was a really fun day, but I really hope its just a little warmer on my birthday next year. ;-)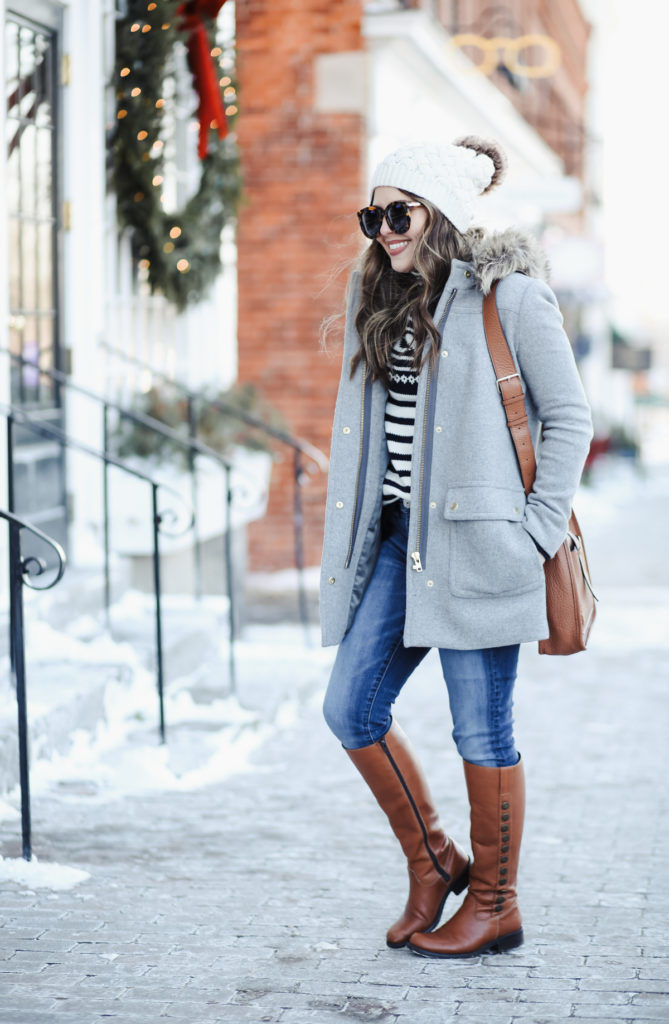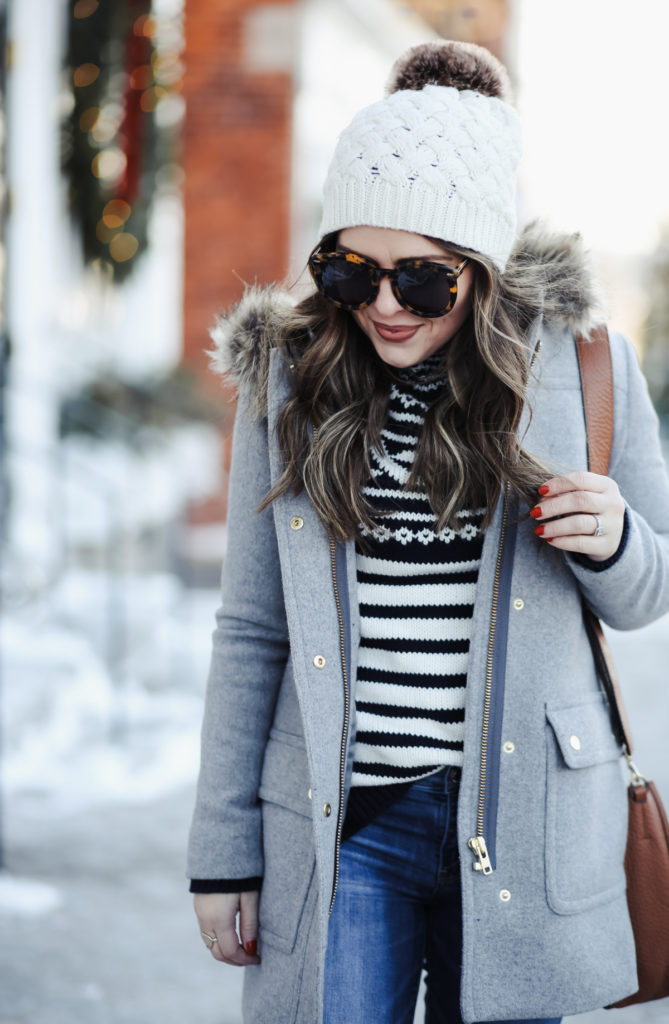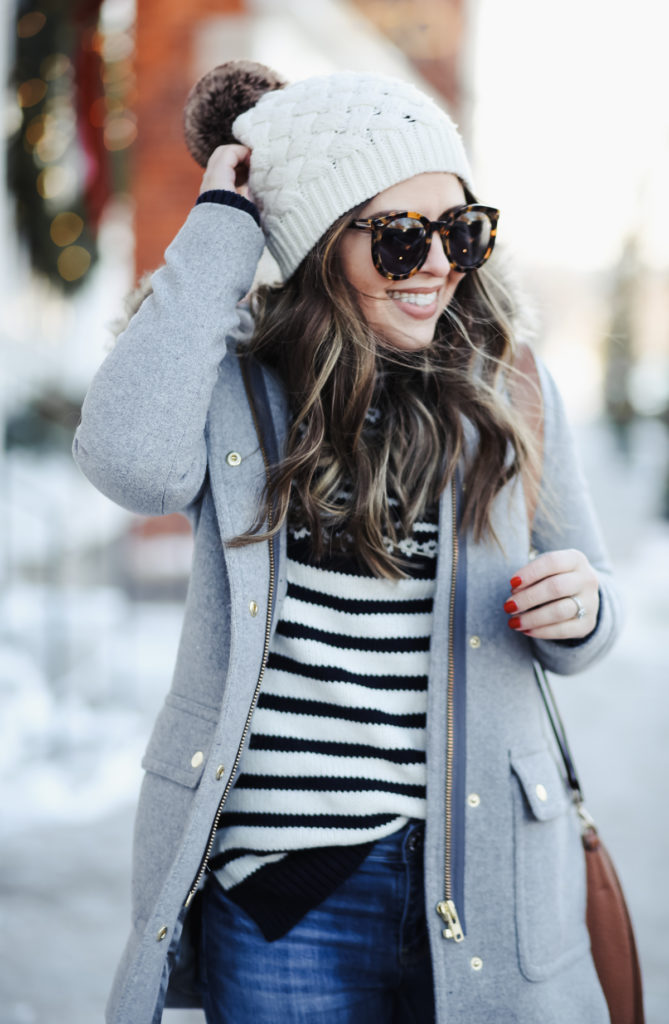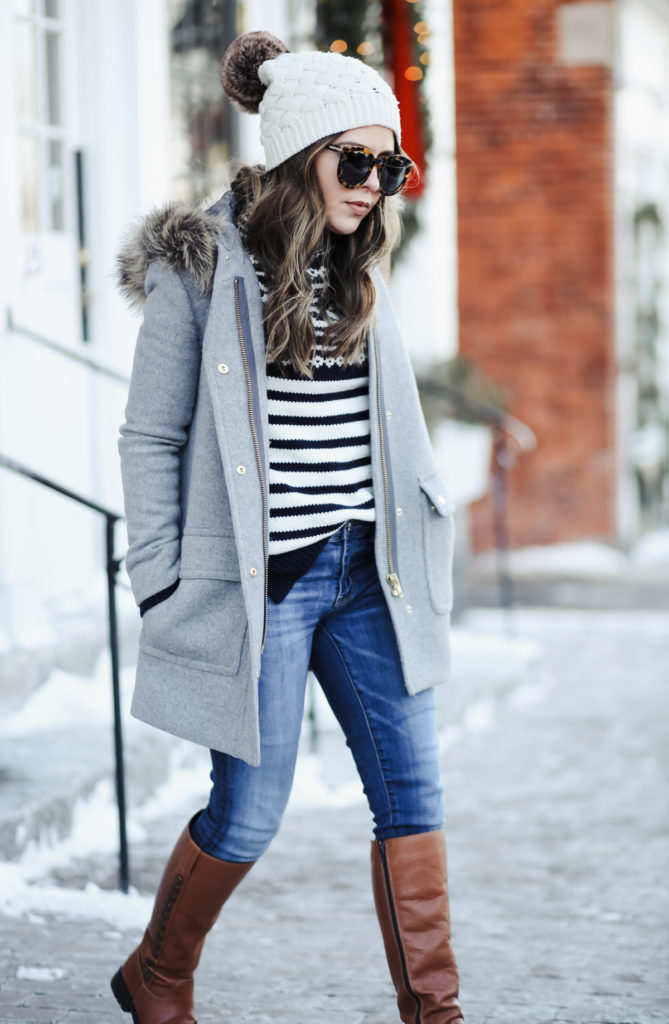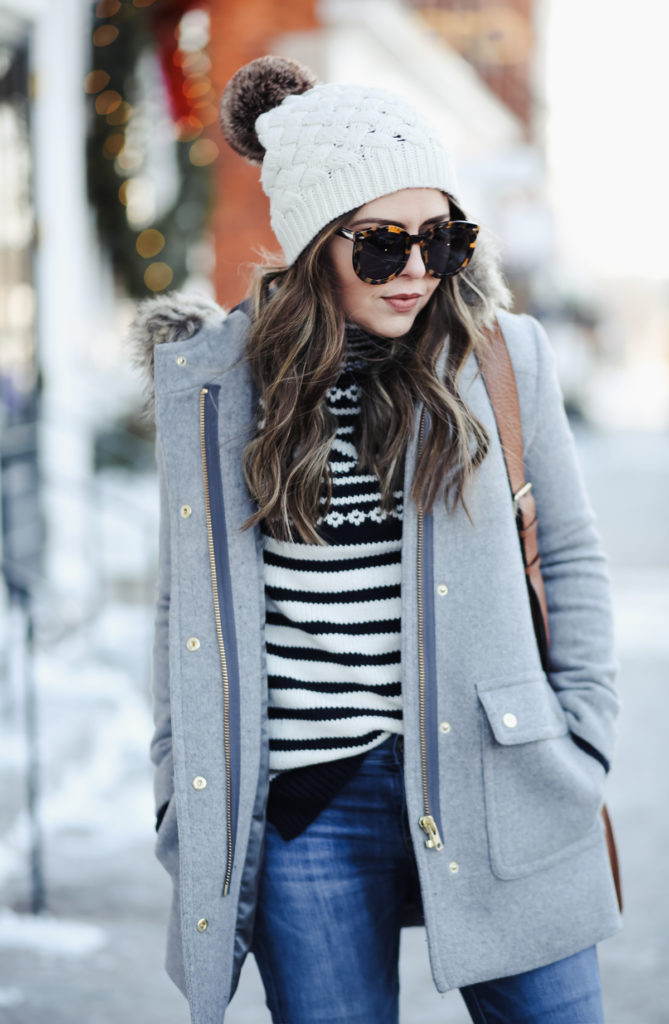 Being out and about in temperatures like that this weekend was an abrupt reminder of a couple things about dressing for frigid winter temps I had kind of forgotten living in Seattle's wet but much more temperate climate.  First, riding boots are a really good winter boot choice.  There's a reason why all the women in Boston are wearing them this time of year, they keep your feet and calves so warm, and there's enough room for some good thick socks.  Second, wool is also a really good layering choice.  Wool sweater, with a wool coat, and hat, and socks… you see where I'm going with this?
 Speaking of sweaters, I have to tell you guys about a recent discovery.  So I've passed Talbots in the mall probably a thousand times, (you probably have too) but I've never actually shopped there.  I thought it was a more "mature" matronly brand that wasn't really my style, but I popped in there the other day and I've never been so happy to be wrong.  It was such a pleasant surprise!  They've got some seriously cute stuff , a really, really great petite section, and some really good sales.  (Like this cute sweater!) Anyway, just thought I would pass that along, and also this tip: don't write stores off.  I wrote off Abercrombie and American Eagle in my mid-twenties, I felt like the vibe was too teenage for me, but in the last few years they've really grown up their lines a lot and they're two of my favorite stores now.
Happy Monday everyone!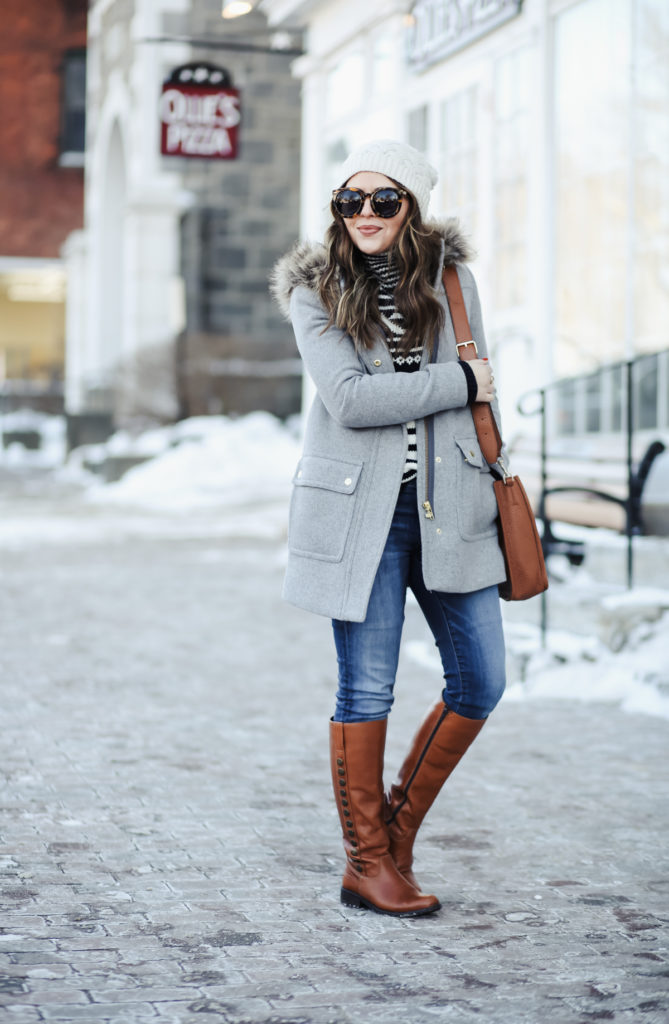 Coat. Sweater. Jeans. Similar boots here and here. Similar Bag here and here. Similar hat. Sunglasses. Ring.
SaveSave