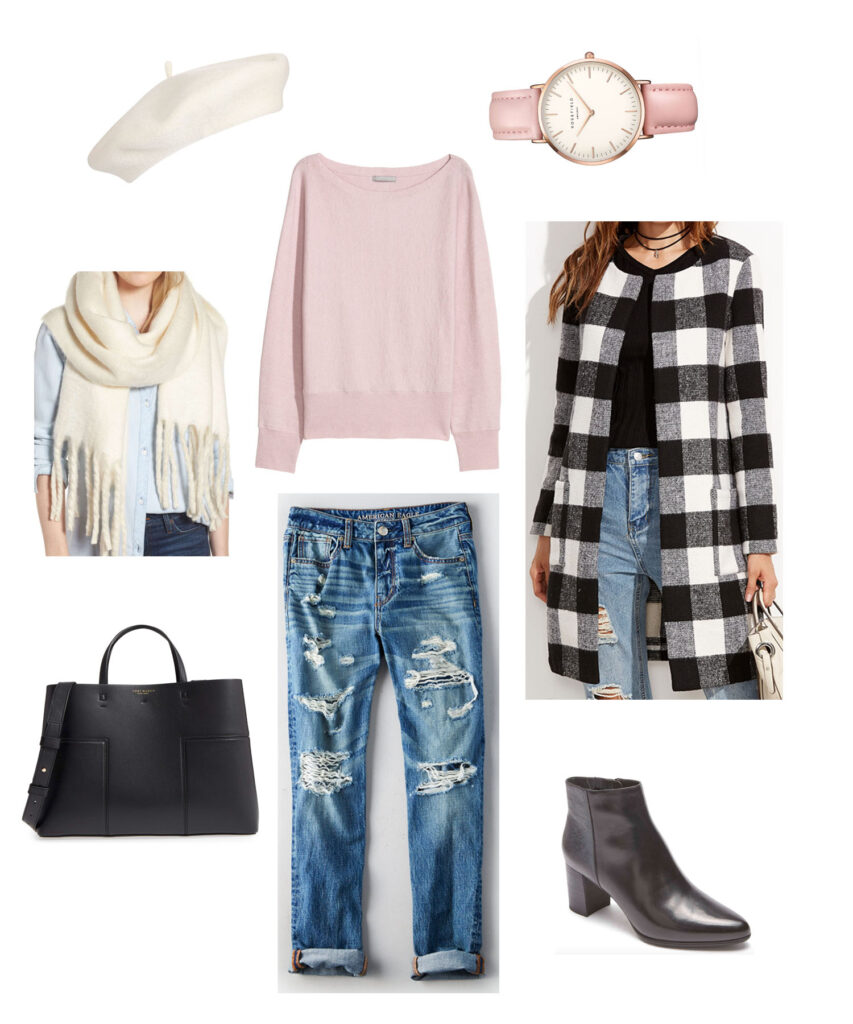 Jeans.(under $60) Sweater. (under $40) Check Coat.(under $30) Pink Watch. Booties. Bag. Scarf. Beret.
---
It's about this point in January when I start thinking about all the pink things.  I mean, Valentine's day is practically around the corner right?  Haha.  But seriously though.  I thought a little pink outfit inspiration would be fun today.  I've been on a real H&M kick lately, their sweaters are so, so good this season, and this pink beauty is only $35.  Also, can you even with that checkered coat?  It's only $26, so pretty much guaranteed to not be warm, but it sure is a fun statement piece for your wardrobe.  And just in case you haven't yet, you should really try a beret.  I have this white one and I love it.
Happy Wednesday everyone.
SaveSave