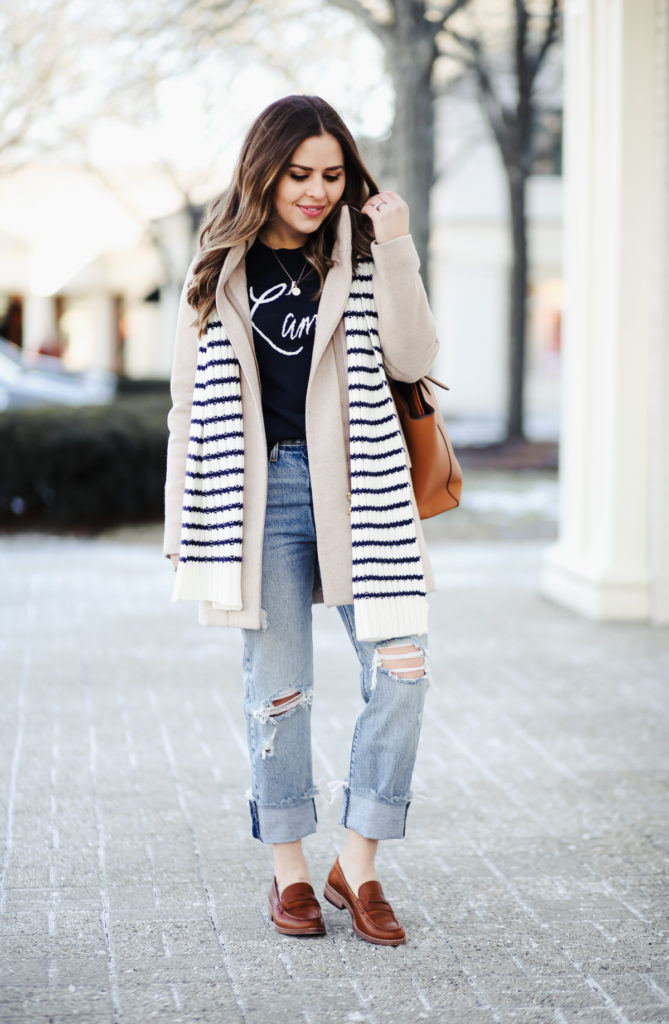 Sweater. Jeans. Coat. Scarf. Similar Bag. Necklace. Loafers.
Right now, I'm sitting on the couch in my family room.  My husband is in the kitchen listening to U2 while he does all the Super Bowl dishes (I cooked the food, it's fair ;-), Ava's asleep on the sofa next to me.  I've started this post probably 4 or 5 times already, without any good idea what to write.  That happens occasionally.
Also, this is a tide commercial.
(just kidding.)
(but really, best of the Super Bowl.)
It was a really nice weekend.  We got a lot of work done on the house (we're ripping apart the downstairs bathroom, more on that later) and a lot of business work done, (so many exciting things coming this year, you guys!).  We had some fun, and I spent a lot of time helping Hannah edit the big 8th-grade project that she's been working on since before Christmas.  Guys, how do I have an 8th grader?
Craig and I are discussing whether we should get a Turkey and raise it for Christmas.  I'm a little nervous about that, (mostly the killing to eat for Thanksgiving dinner part of it).  My husband is campaigning hard.  We were looking through the turkey ordering brochure after church today, and I was suddenly thinking to myself, "how did this become my life?  I'm shopping for turkeys to raise."  And all the while my husband is explaining the intricacies of feather color and how it affects the look of the cooked turkey.  Farm life looks good on him.  It's good on all of us.
But on to the most exciting news of the weekend…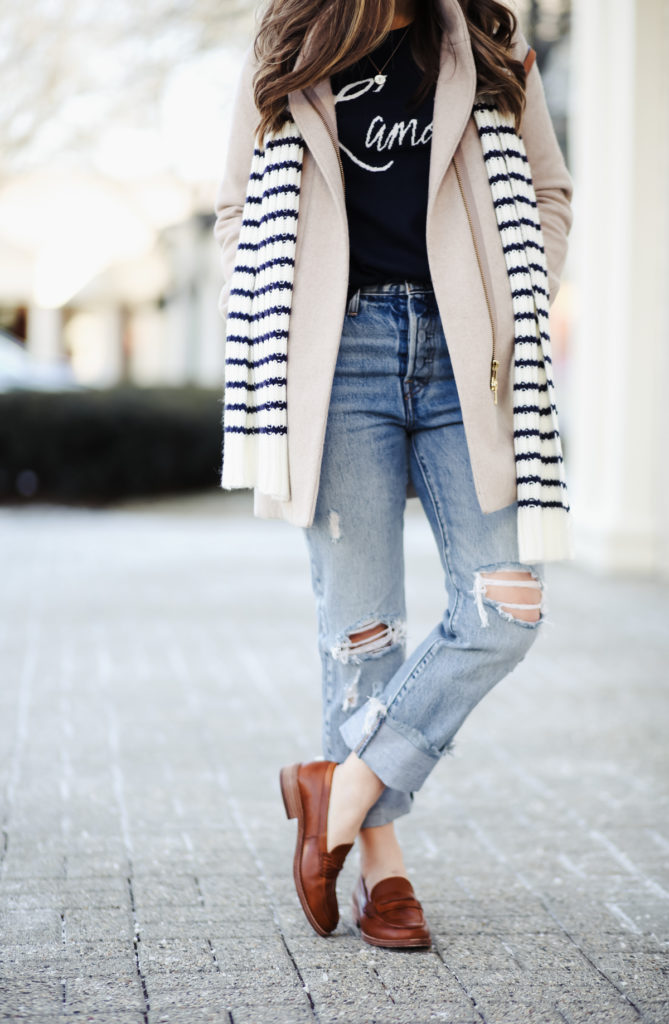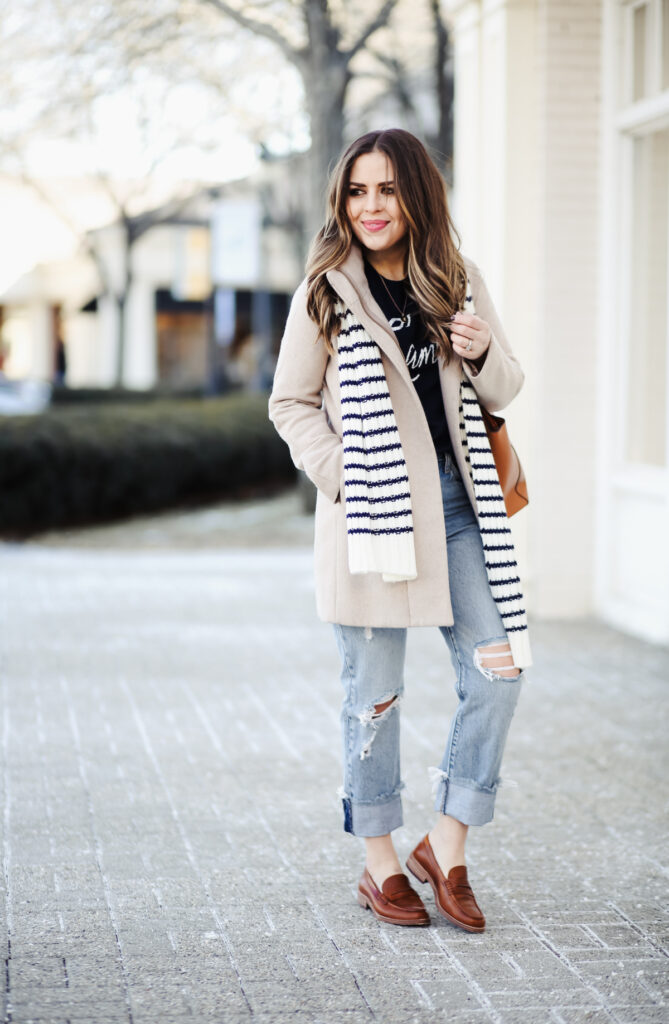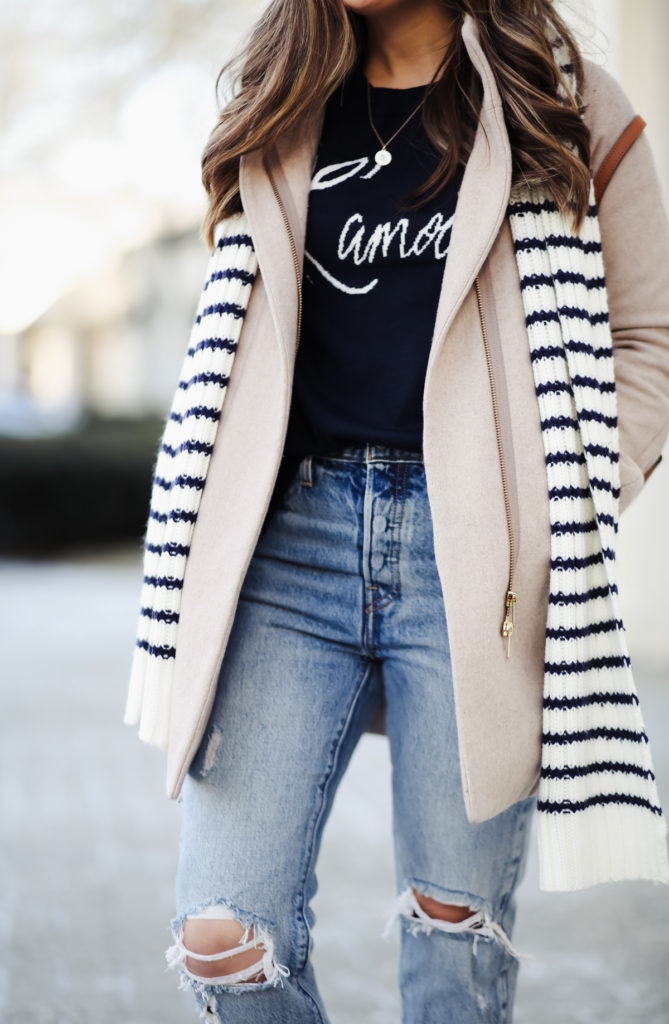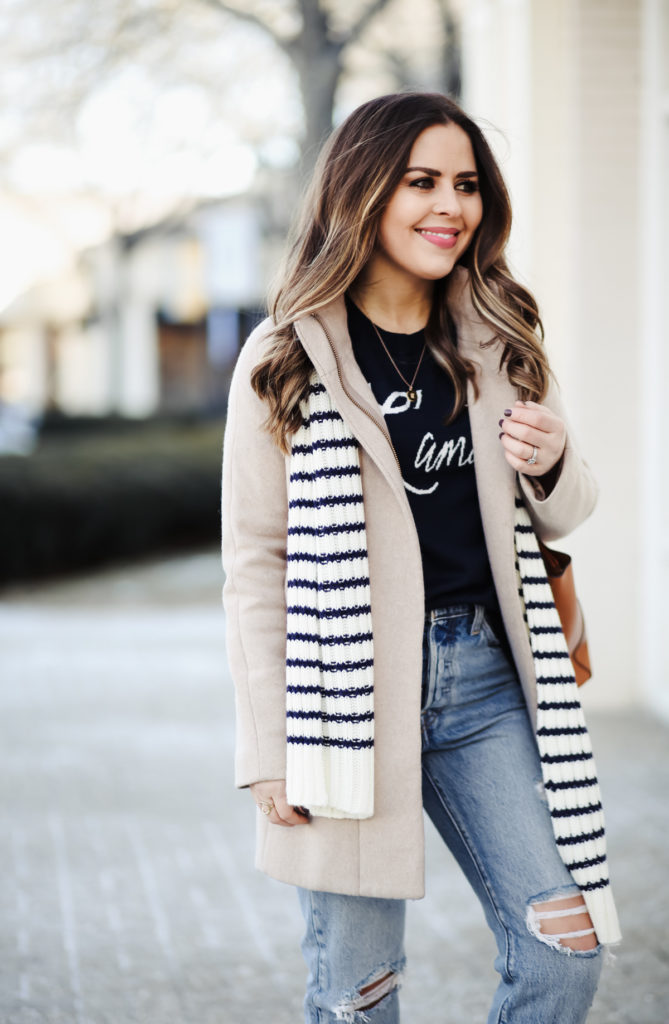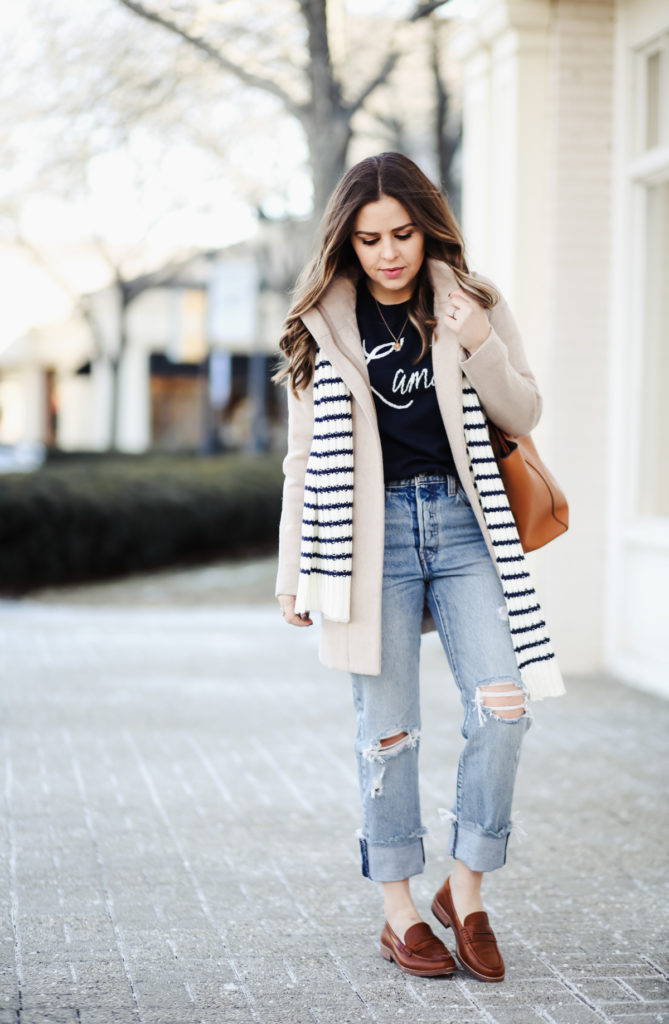 On Friday afternoon, Craig and I sat down and booked our family vacation for the summer.  We're taking the kids to Europe for 19 in August and we're going to be there for our 15th anniversary.  Guys, words, cannot, express.  We're flying in and out of Paris, going to do a loop through several different countries, still nailing down which ones, so send me your best Europe recommendations!
I'm such a planner, I've already started thinking about how I'm going to pack us all (we're hoping to do carry-ons/backpacks only) or something really portable since we're going to be moving around a lot.  And of course, I'm already considering shoes because everyone knows that the most important thing you can pack.  The right shoes.  I'm thinking these loafers are a good contender, they're classic and super comfy.  I'll definitely have to take them for a test drive in NYC before we go, though…
Speaking of… nothing I'm talking about here.  It's Valentine's day in just over a week, are you ready?  I'm still figuring out what I'm going to do for Craig, but I love this cute V-day sweater I scooped up at Loft.  I also love that it's not your typical Valentine's pink or red, it's kind of fun to do a blue valentine look.
So there you have it, the most rambling blog post I've done in awhile.  Share something random with me in the comments!  (Or send me your favorite Europe destination or a good shoe rec, anything!  I'm not picky!)
And ps. this is a tide commercial.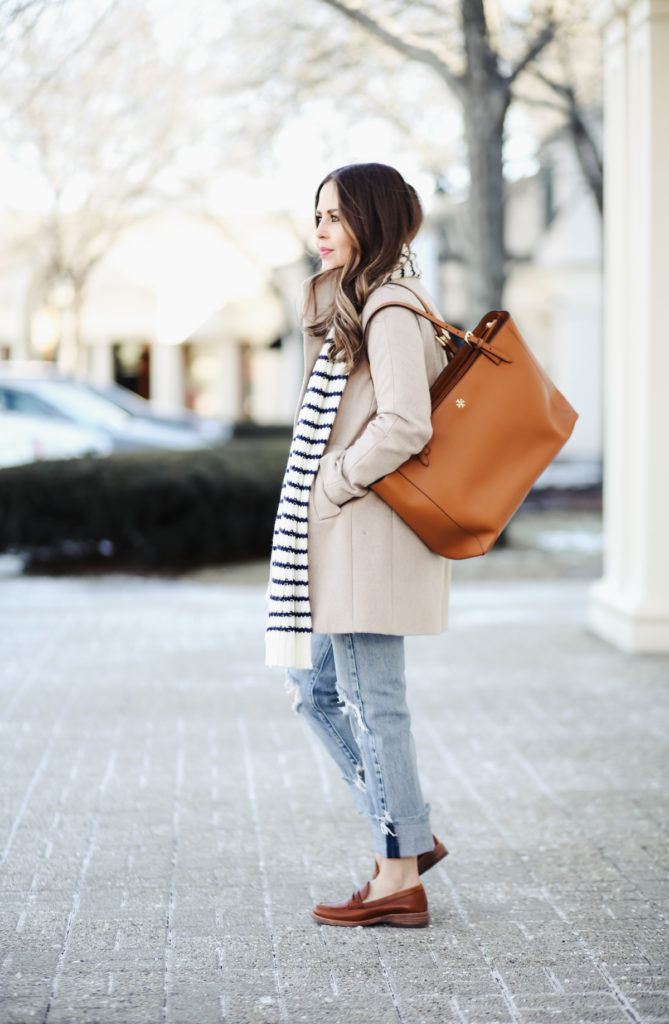 Sweater. Jeans. Coat. Scarf. Similar Bag. Necklace. Loafers.
SaveSave