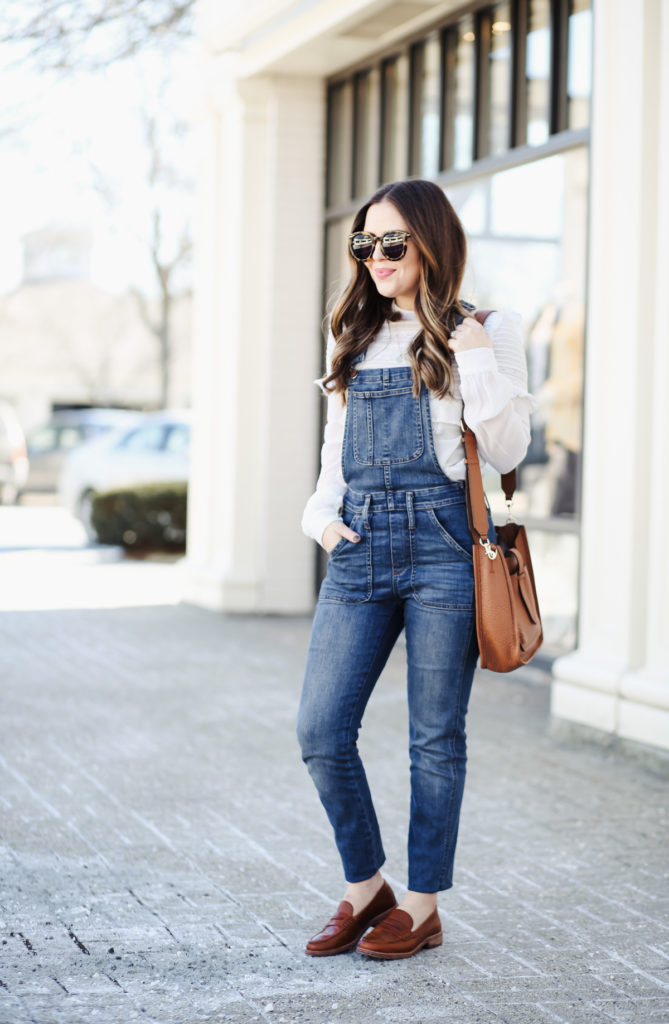 overalls. lace blouse. loafers. bag. sunglasses. necklace.
I'm not an overly trendy girl, which you already know if you read this blog.  I prefer the classics, things that will be in style year after year, that I know work for me, my body, lifestyle and personal style.  That's how I'm happiest getting dressed, how I feel most confident, and get the most out of my closet.  However, once in awhile, a trend comes along that I love that also happens to be classic and fun to wear.  That's just a win-win all around, and you can bet I jump on board with those ones…
Here are 3 trends you should try this spring: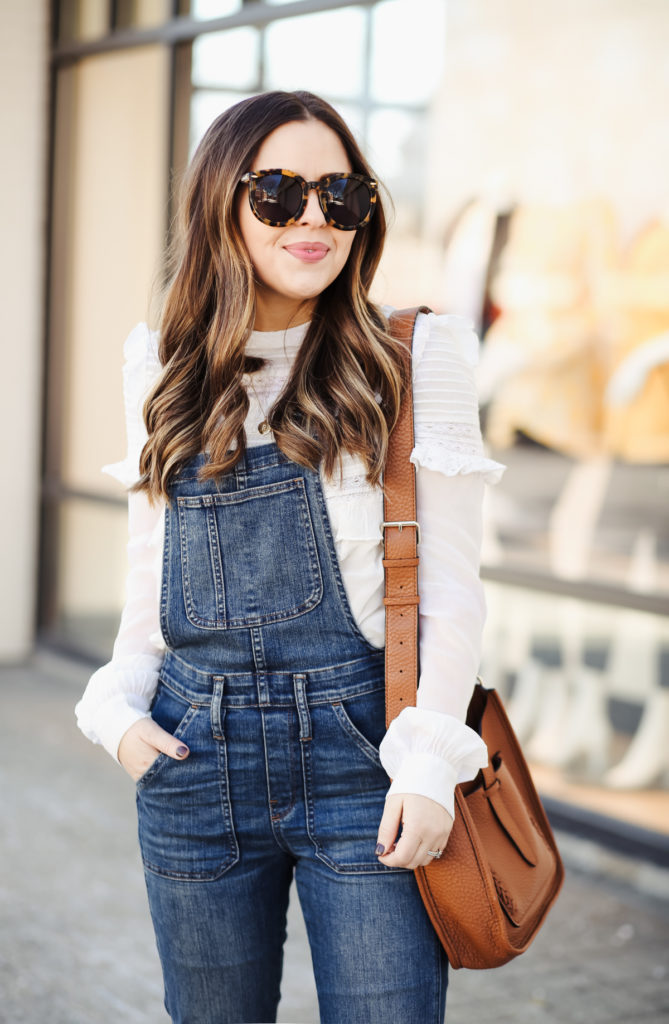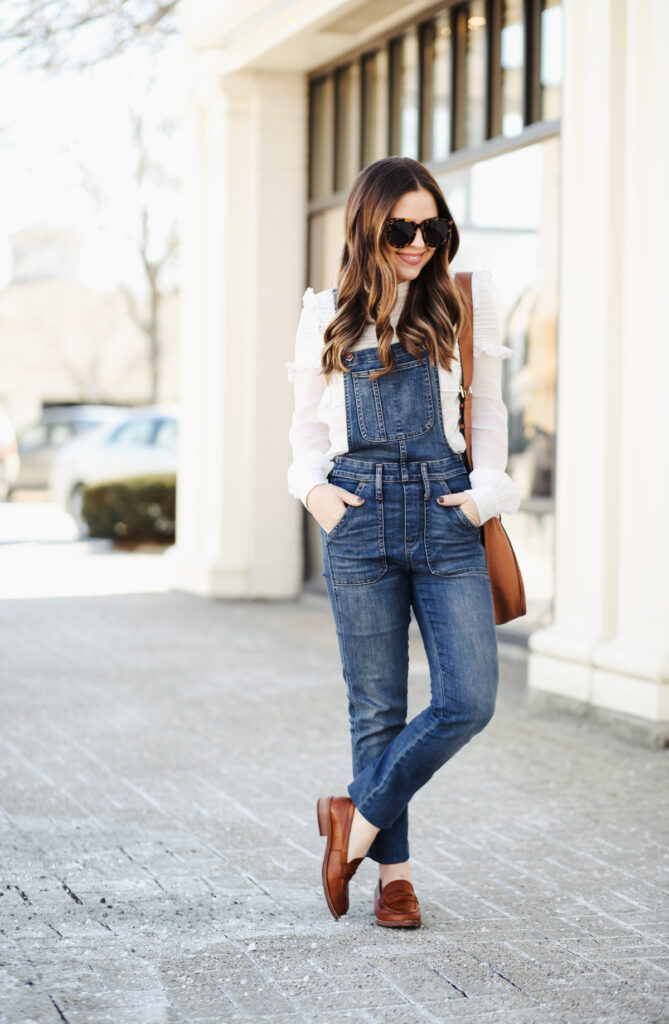 1.Overalls.  These are kind of never out of style if you ask me.  They were big in the 90's and early 2000's, went out for a few years and they've been back with a vengeance ever since.  I don't see that changing anytime soon, and I love the great fits out there now.  One of the things I love most about styling overalls is how creative you can be with it.  There are literally dozens of ways to style them in every season, and I think they are just fun and cheeky.  You can dress them up or down, and it's hard not to feel happy wearing a pair of overalls.
Here are some currents favorites and a bunch of price points.  My all-time favorite are the Madewell pair I'm wearing here.  Seriously, nothing rivals the fit, and the denim quality.  Plus, it is insane how comfortable they are.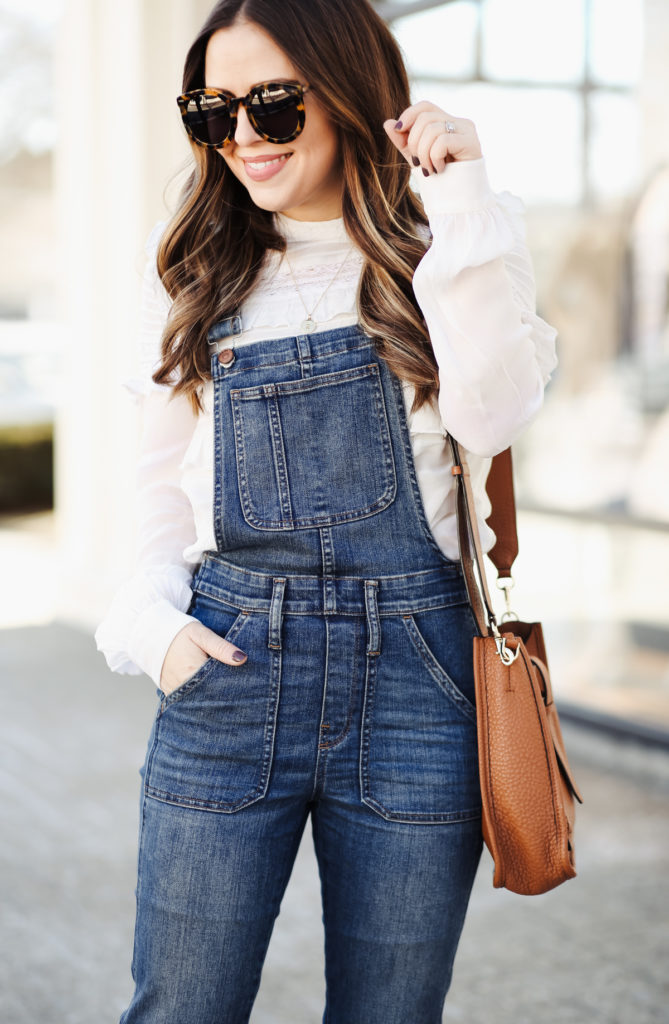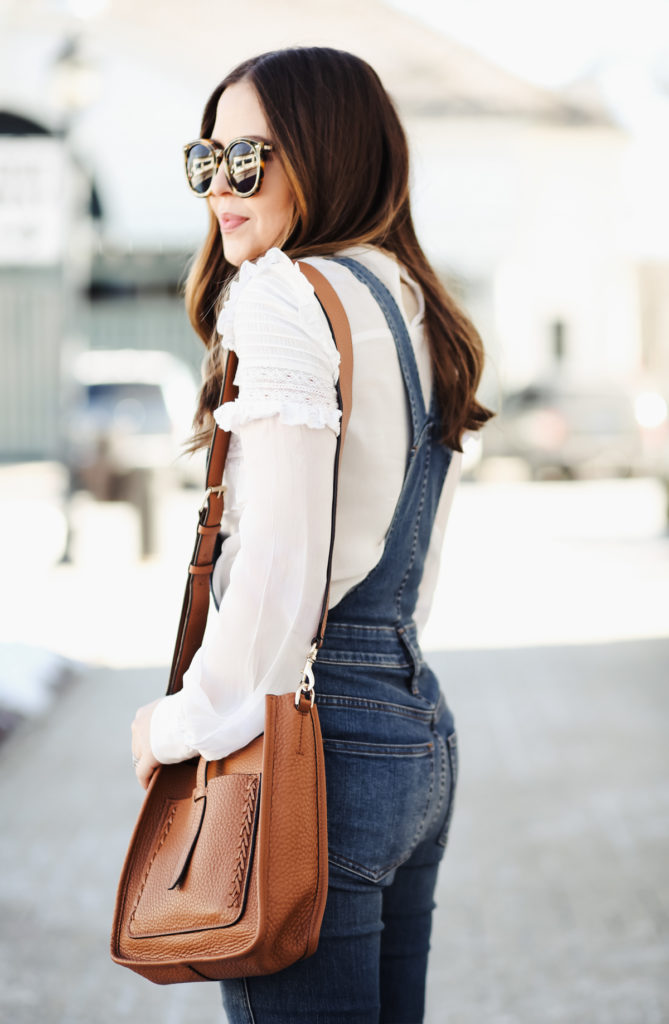 2.Feminine tops.  Ruffles and lace, this Victorian inspired trend came on last year, and it looks like it's here to stay for at least another couple seasons.  Can't say that I mind.  It's uber feminine and easily elevates any look.  I snagged this pretty sheer white one at Nordstrom a few weeks ago and I've already worn it 3 times.  It's so versatile!  Plus, who doesn't love a good ruffle top?
here are a few more of my favorite lace/embellished tops: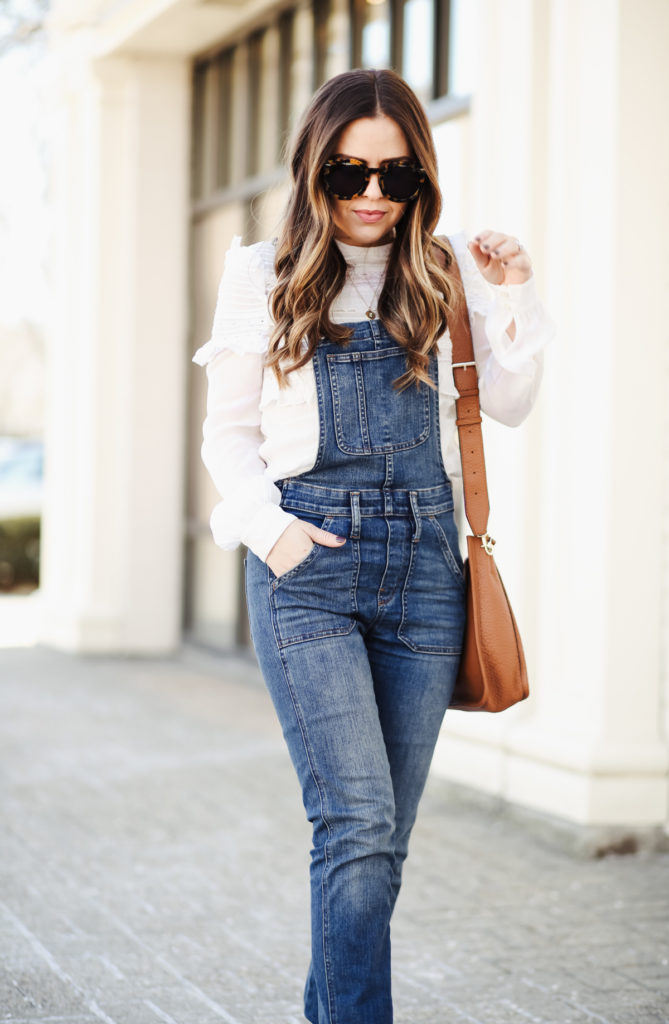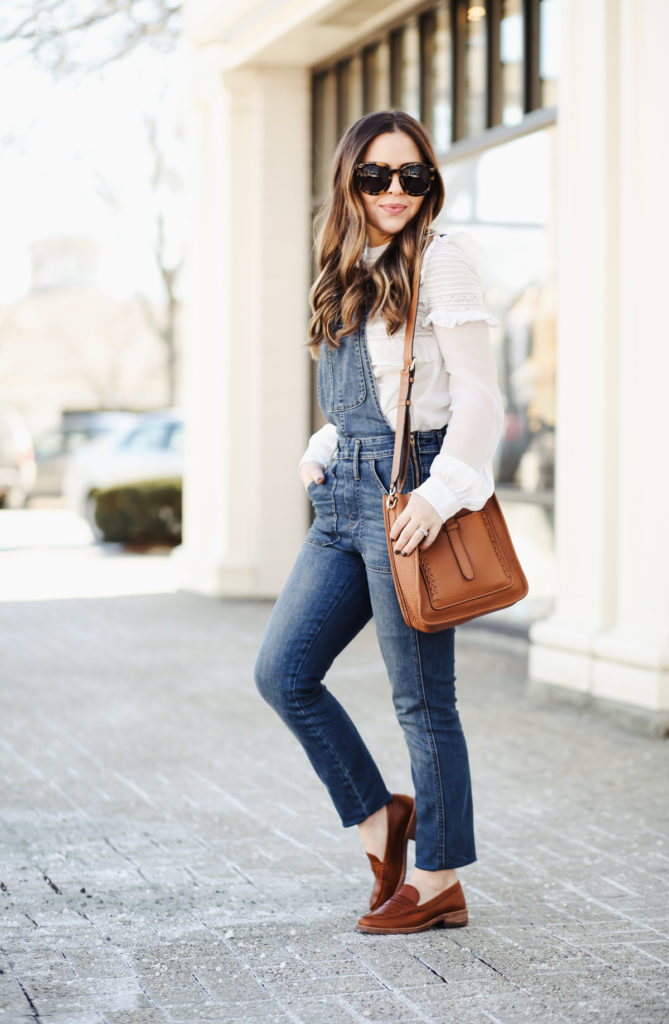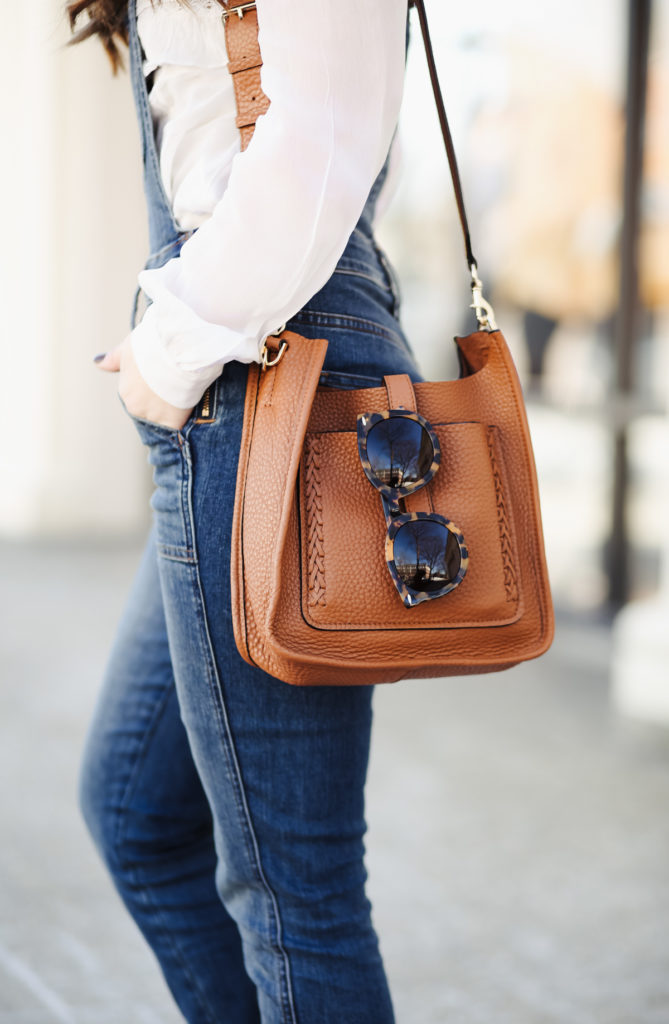 3. Loafers.  You guys, my 5th-grade self is so thrilled with this trend there aren't even words.  I failed to snag these Madewell loafers last fall and I have literally been stalking the website for months waiting for them to come back in stock.  All I can say is, worth the wait!  They are beautiful and so comfy.  There are so many great loafers styles out right now, in tons of colors and they add such a fun preppy vibe to any outfit.  You can style them from spring all the way to fall, and they're so versatile.  Dress them up or down, wear them with shorts a dress, or even (as seen here) a pair of overalls.
Here are a few more if my favorite loafers:
Are there any other trends you're loving this season?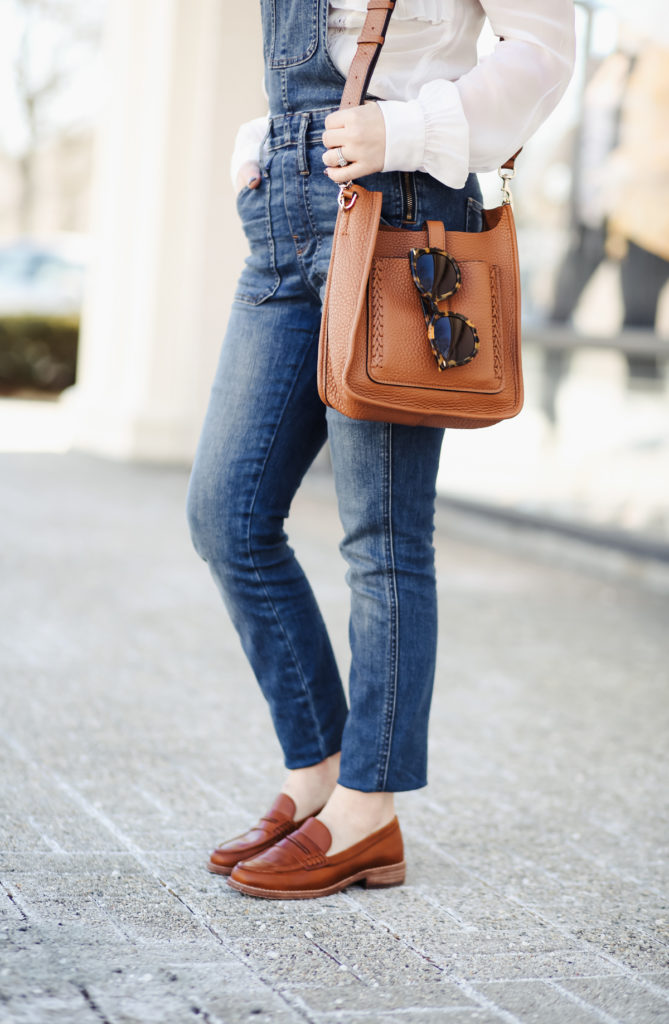 SaveSaveSaveSave
SaveSave
SaveSaveSaveSave
SaveSave