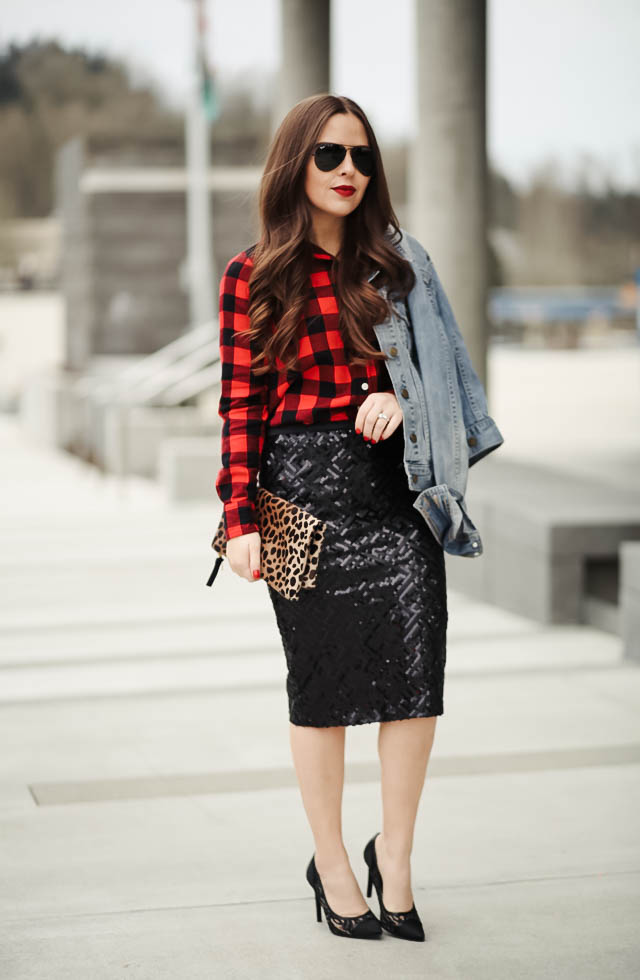 When I was a kid, I used to come home from school and make myself the same snack every afternoon.  Chili, cranberry sauce, and hot chocolate.
They were all my favorite foods and I pretty much figured, "hey, why not eat them all at the same time?" (Makes sense right?)
I feel like this outfit is the sartorial equivalent of that.  A bunch of my favorite things in one look.  Kind of a lumberjack meets NYE look.
It might not be everyone's cup of tea, but for me, it works.