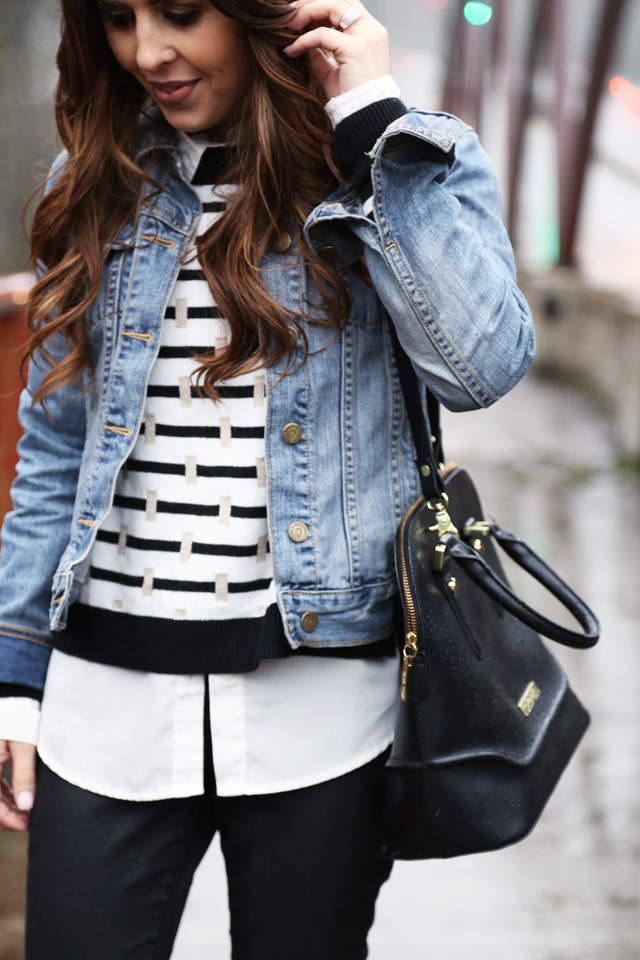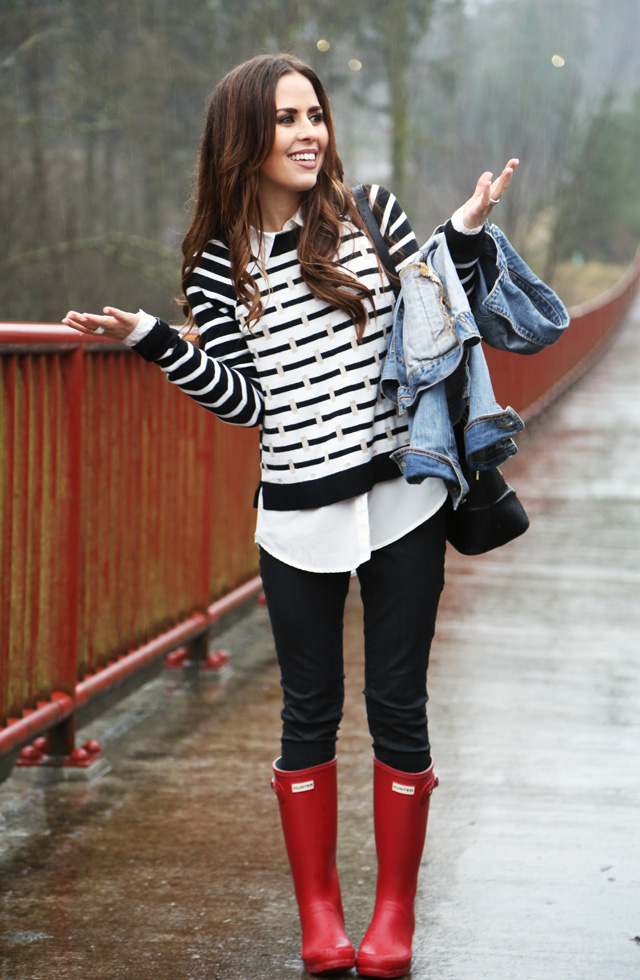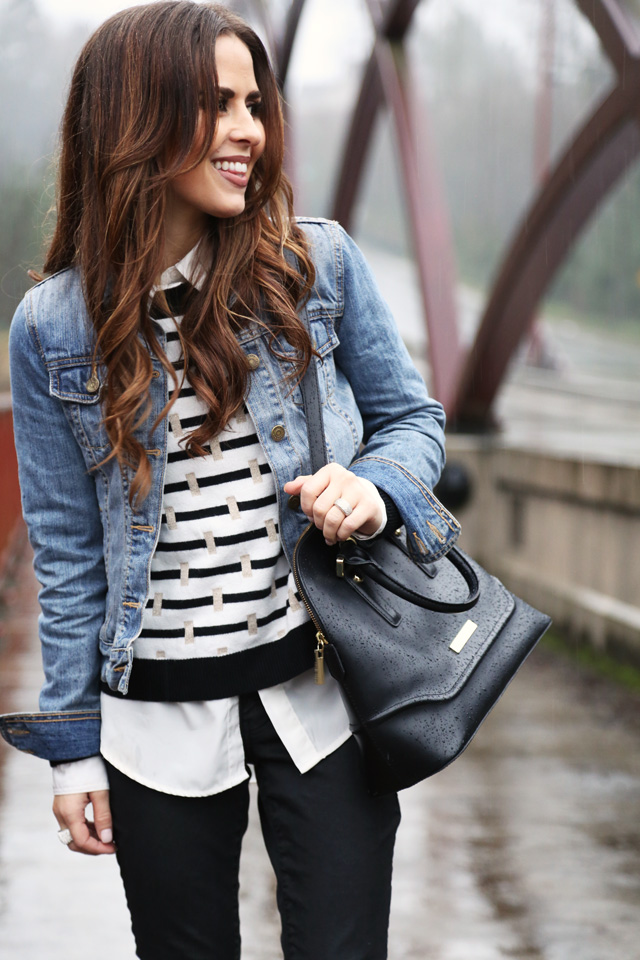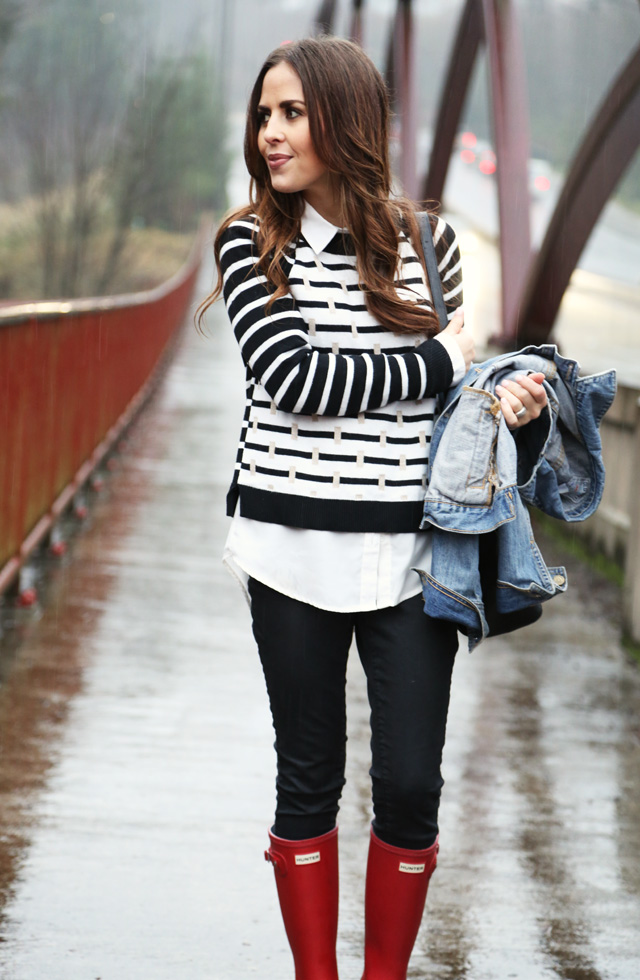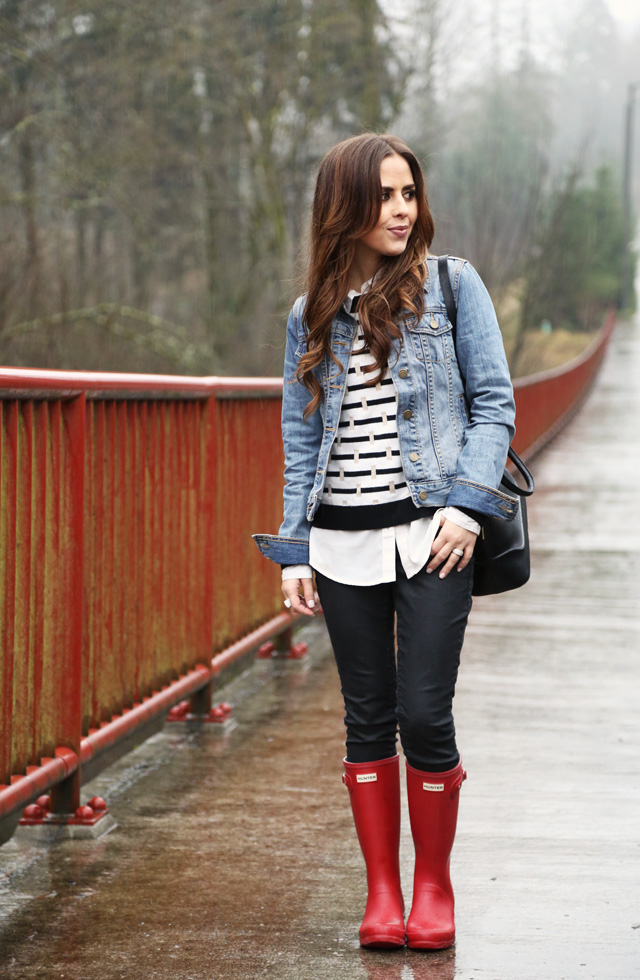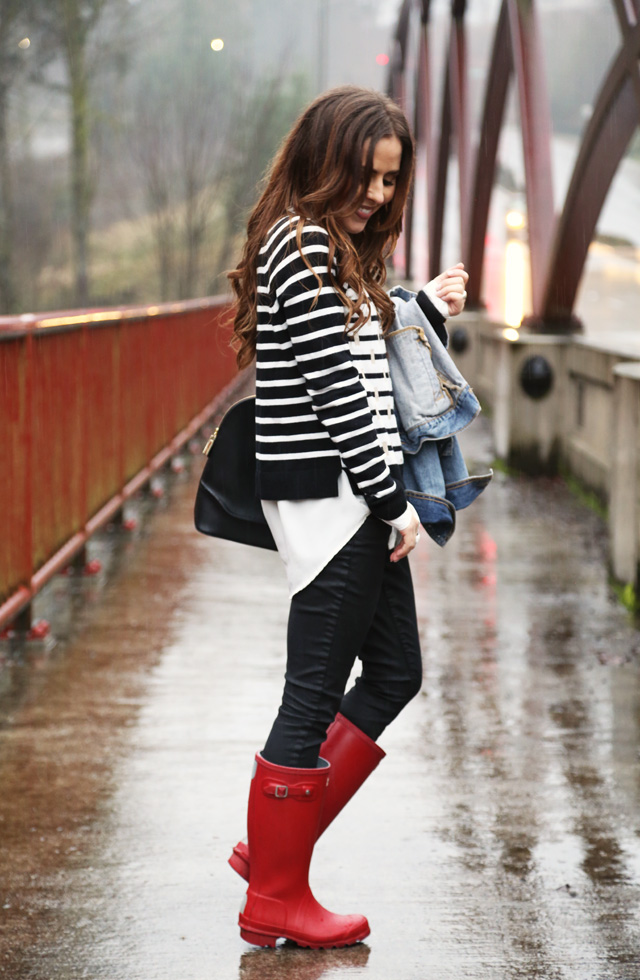 Sweater: Target. (on sale! also love this similar one here.) Shirt: Old. (similar here.) Jacket: Old Navy. (similar here.) Coated jeans: Old Navy. (similar here.) Boots: Hunter kids. (adult's here) Bag: Ivanka Trump. (similar here.)
Just in case you can't tell by the state of my hair, it was raining so much when we took these pictures.  I've always enjoyed the rain, and it's a good thing too because we get so much here.  My cost-per-wear on my rain boots has got to be down to a fraction of a penny by now.
I love this bridge.  It's just a stone's throw from our house and every time I drive past it, when I'm heading out to run errands or go into the city, I always marvel at the arches.  It's not a big bridge or anything all that substantial, but it sure is pretty.  People create some really beautiful things.  I'm reading "Unbroken" right now (it's so good, by the way) and the suffering and cruelty in it, the triumph, I don't know, it reminds me not just how horribly inhumane humans can be, but also how beautiful and kind they can be as well, how indomitable.  It's also put a lot of my own struggles into perspective and helped me see outside myself a bit– always a good thing. Which is just one of the many reasons why I love to read so much.  Perspective.  I remember feeling this way after I read Viktor Frankl's "Man's Search For Meaning," years ago, and I think it's about time I pick that book up again.
Which reminds me, I've almost finished "Unbroken," and I'm looking for another great read.  Any suggestions?  It can be anything, even a silly novel.  Just a book you read and loved.  Ready, set, go!