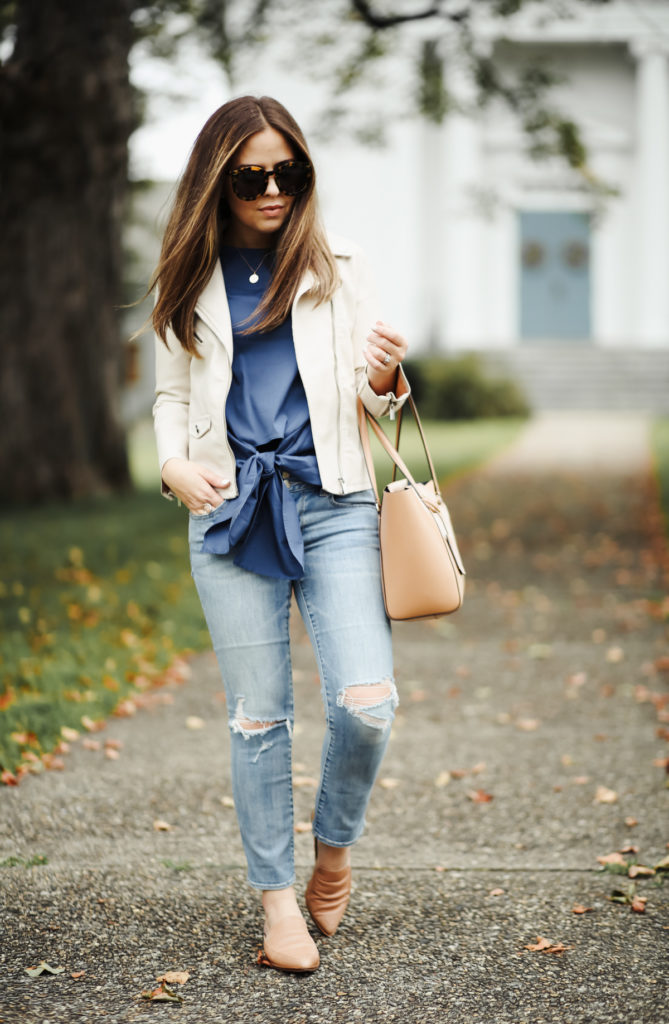 top. jeans. similar jacket. Tory Burch bag. loafers. necklace. sunglasses.
You guys want to know something freaking awesome?  I didn't have to do a single thing to this outfit to make it fit me properly.
Yes.  You read that right.  No hemming of the pants, no fudging of the shirt, no shortening of the jacket sleeves.  Everything fit me, just as I wanted it to, right off the rack.
It's taken me years to hone my ninja petite shopper skills and today, I'm going to spill my secrets.
This is for all you petites ladies out there, just trying to get through life finding pants that are short enough.
(regular height ladies, feel free to read-on and snicker at the shenanigans it takes to find a decent fitting outfit sometimes…)