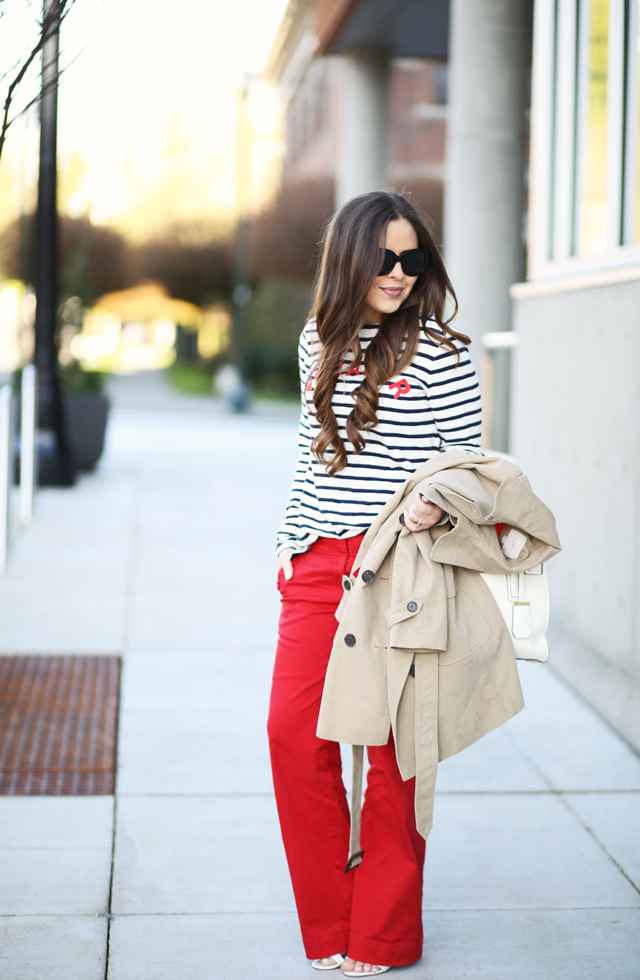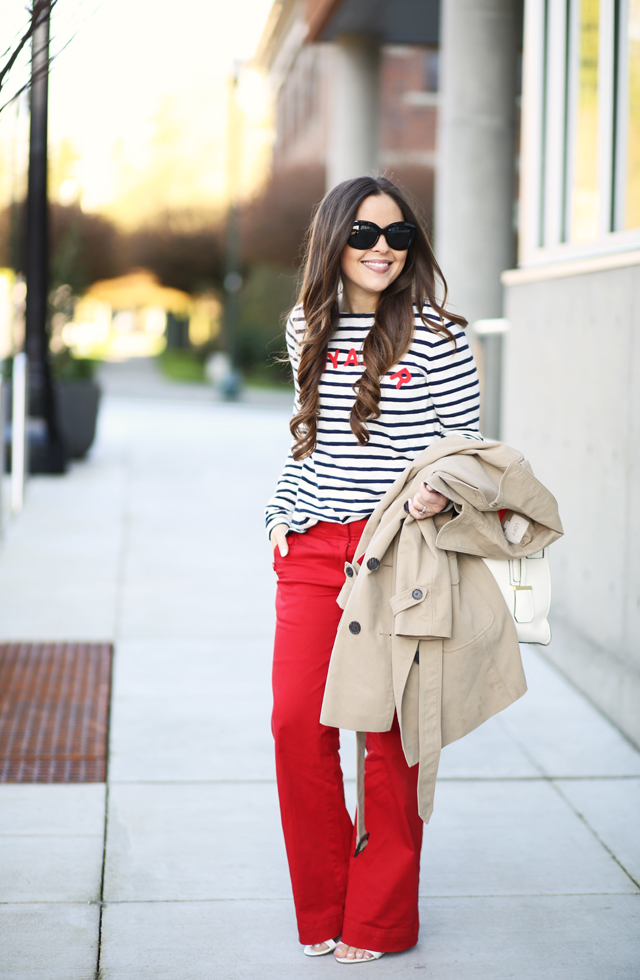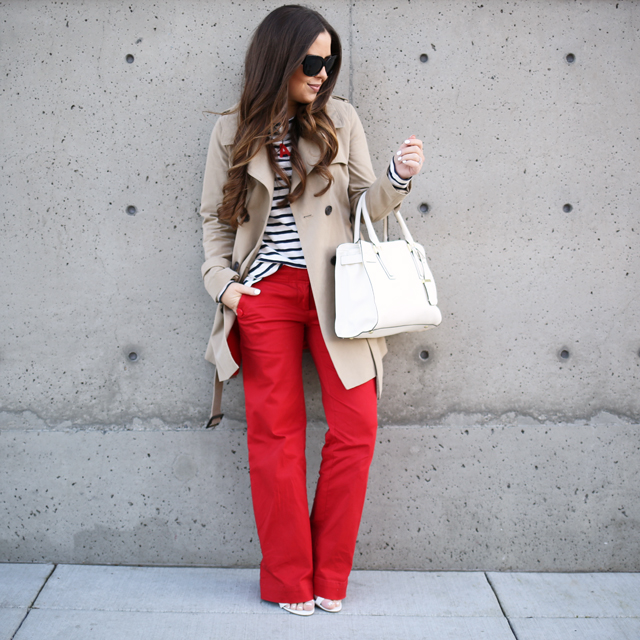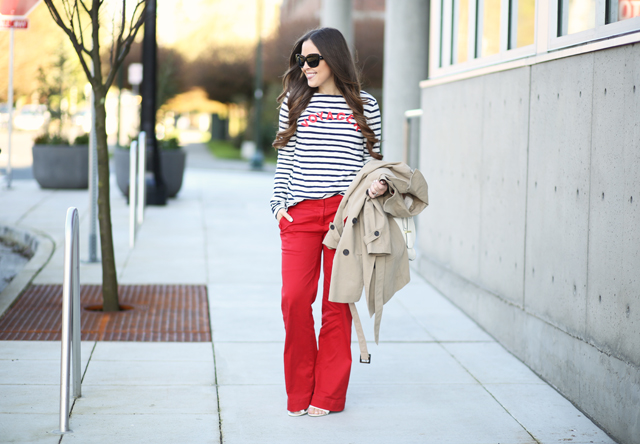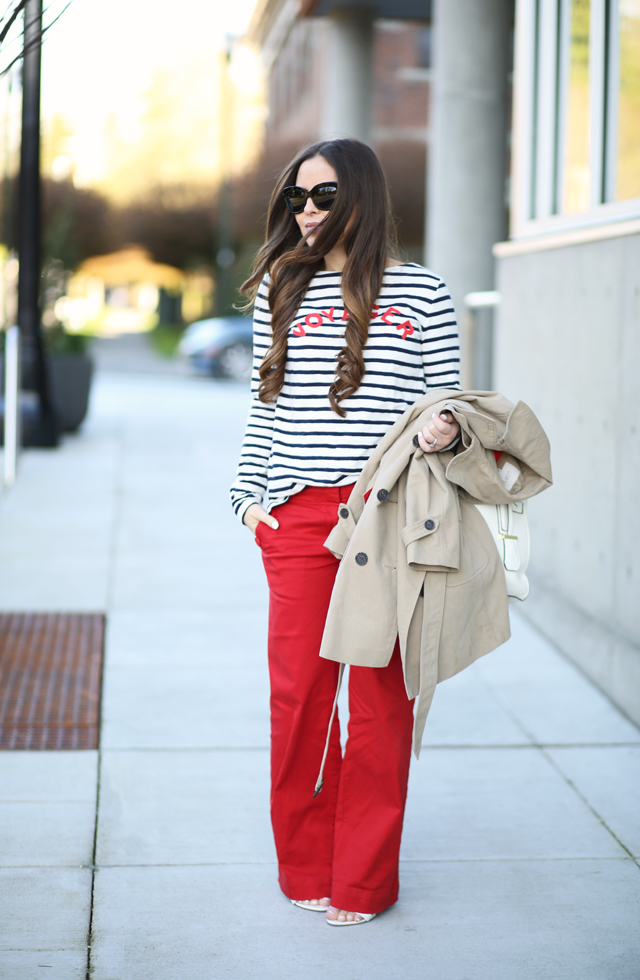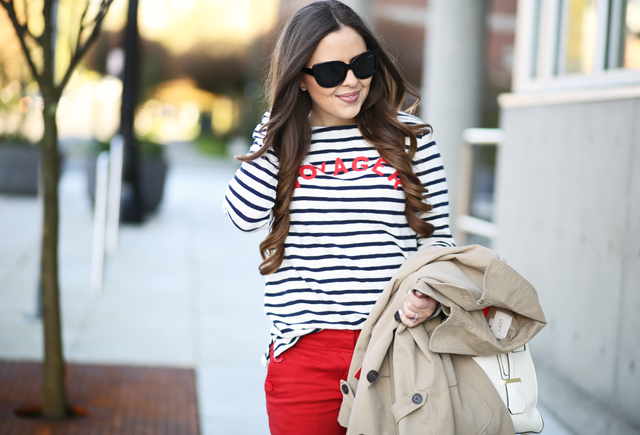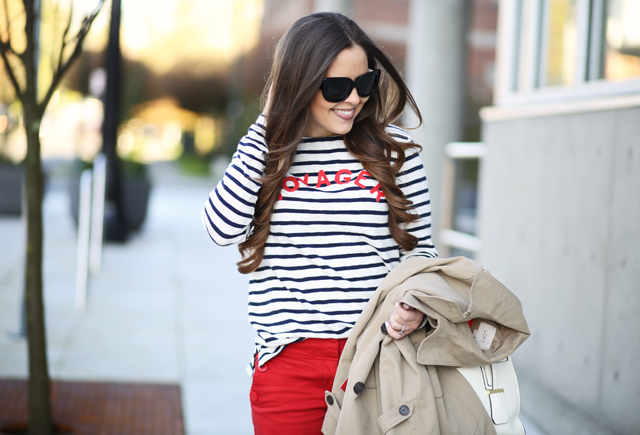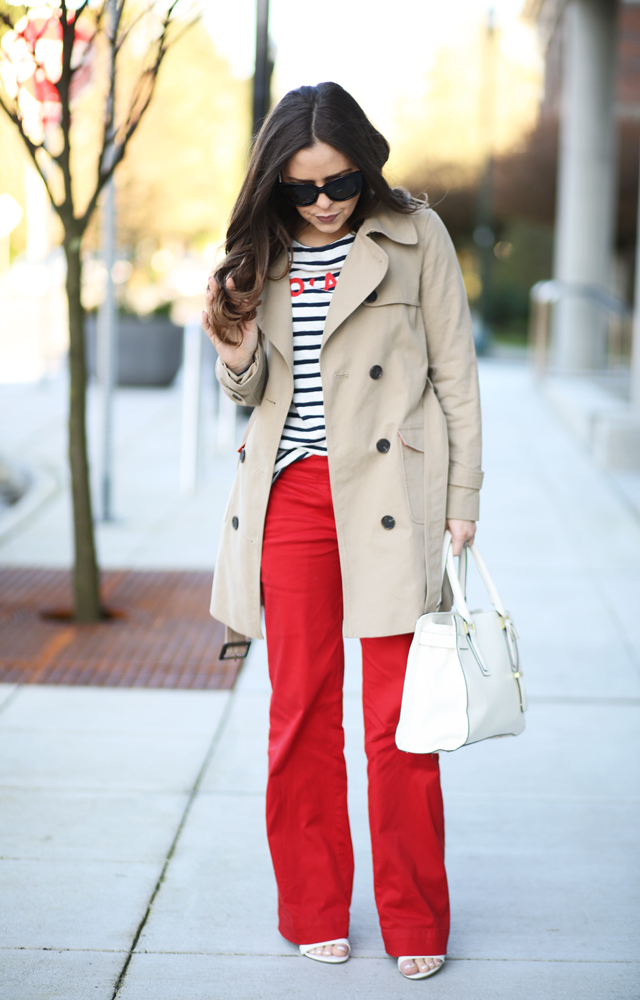 Top: Gap. Pants: Loft. (last year.  similar here and here.) Bag: Target. (just bought this one, can't wait till it gets here.) Shoes: ASOS. (similar here for under $60.) Trench: Loft. (also love this one.) Sunglasses: Kate Spade.
Just a classic spring nautical outfit for you on this lovely Wednesday.  (How is it Wednesday already?!)
This top is basically too good not to share.  I've been waiting for a top like this for years, years I tell you! (Just kidding.)  But seriously, I love the stripes and the slouchy fit, but most of all I love the quirky word.  Not sure if I'd call myself a voyager, but I'd like to be…
I've got several trips coming up this spring and I'm so excited.  I love to travel.  I'm heading to Dallas next week (never been, give me tips on where to eat, fun stuff to do!) for a conference.  Then we're taking our kids to Disneyland for spring break (so excited), I'm heading east for a little cousin reunion later in April and then to Utah sometime in May when my sister has her baby. (I'm getting a new niece, yay!)
I don't know about you, but I start mentally packing for a trip several weeks before I go.  That doesn't mean I'm not scrambling the night before to get everything packed and ready, but I think it kind of makes the anticipation of a trip a little more fun…
I'll share some of my spring packing tips in the next few weeks.
Happy Wednesday everyone!