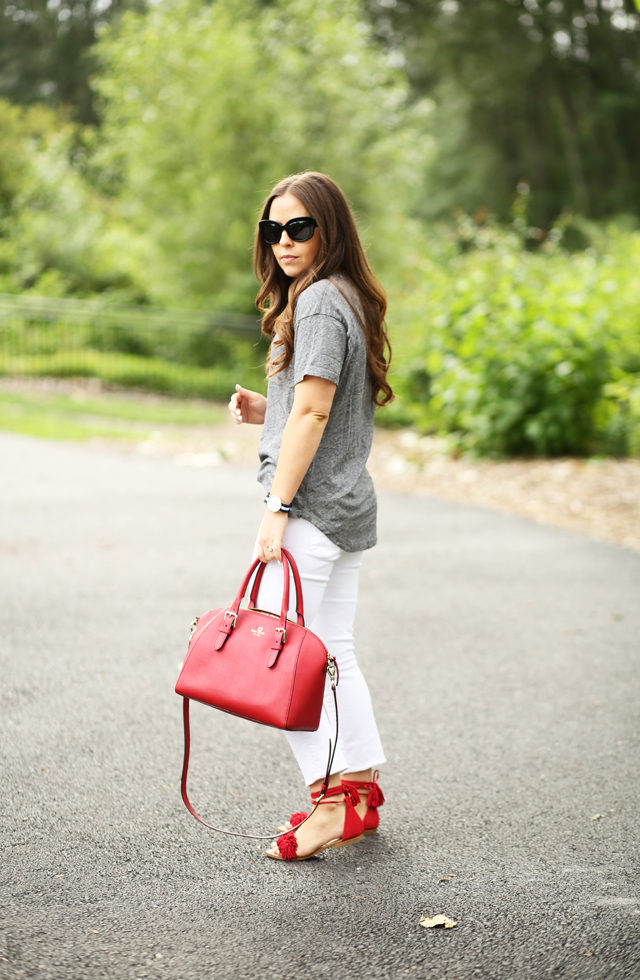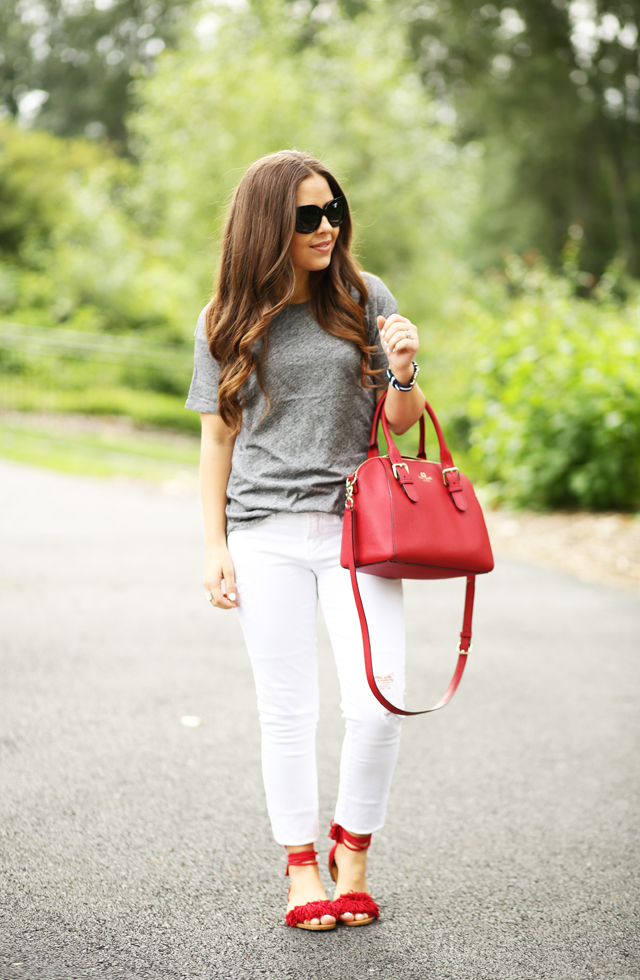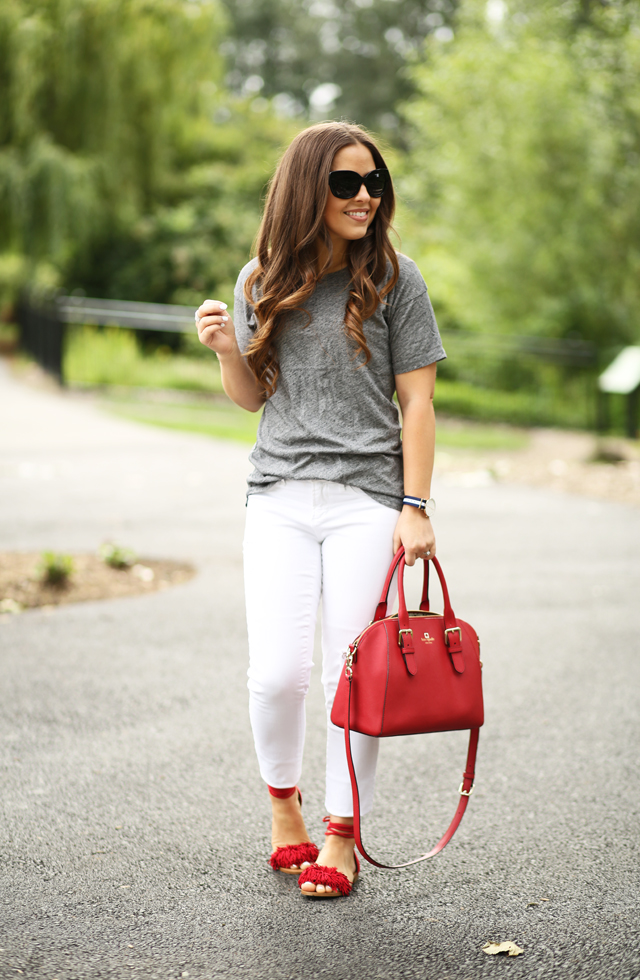 Tee. Jeans. Bag. (similar.) Shoes. Sunnies. Watch:Daniel Wellington c/o (get 15% off with code: DRESSCORY
Sometimes when I'm in the middle of the stress of running this little website, and my boutique, when my kids are all going this way and that, and my house is a mess and I have deadlines and orders, and I feel like I'll never be caught up with life, not ever, I wonder why I ever started this little thing.
I mean, it's just clothes right?  Silly.  But.
Yesterday I heard something.  I think it was on someone's instagram and it said something like, "Clothes and shoes aren't going to change the world, but the women who wear them just might."
And boom.  That.  That's why I started doing this all these years ago.  Because years ago, when I was a kid my mom told me to get up every day and fix my hair and put on an outfit that made me feel good, that when you look good, you feel good and you do good.  You do good in the world and you do well in your life.  And you know what?  That's true.  That's always been true for me.  And when I started this whole journey I just wanted to inspire myself and inspire others to do just that.
And all the hundreds of emails and comments, readers and customers who have become friends and sent me pictures and messages about how what they wore changed how they felt and how feeling beautiful made them more confident, more able to do something big and awesome, well that's just everything.
And it's not silly to care about what you wear, to put a little effort into it.  Sometimes something small like that, enables something great.
This time of year, putting an outfit together that makes me feel confident can be tricky.  Partly because it's warm and that makes everything get a lot more basic.  Partly because my kids are all home and we are doing active things, so I want to be able to play with them and not worry about my clothes.  And partly because in the summer you show more skin, and even though I've accepted my body a lot more as I've gotten older, I still don't love the way my stubby legs look in shorts.
 One of my tricks to combat all three, is going back to basics.  A lightweight pair of skinny jeans in white are perfect for the warmer months.  They look summery with their bright pop of white, aren't too hot and I don't have to worry about trying to make shorts look right on me. (don't worry ladies, I'm tackling shorts for short girls in an upcoming post.)  I like to pair them with one of my favorite basic tees, and to keep the whole thing from turning boring, I throw in a pop of red (or substitute for another bright color) in a fun sandal or flat and add an in a coordinating bag.   It takes the whole thing from boring and basic, to fun and intentional.
 Shoes are seriously my secret weapon, so when you're shopping in the shoe department don't be afraid to go a little bolder.  You'd be surprise how much bang you can get out of a statement making shoe.
Speaking of which… don't forget to enter to win your own pair from Kate Spade in last Friday's post.