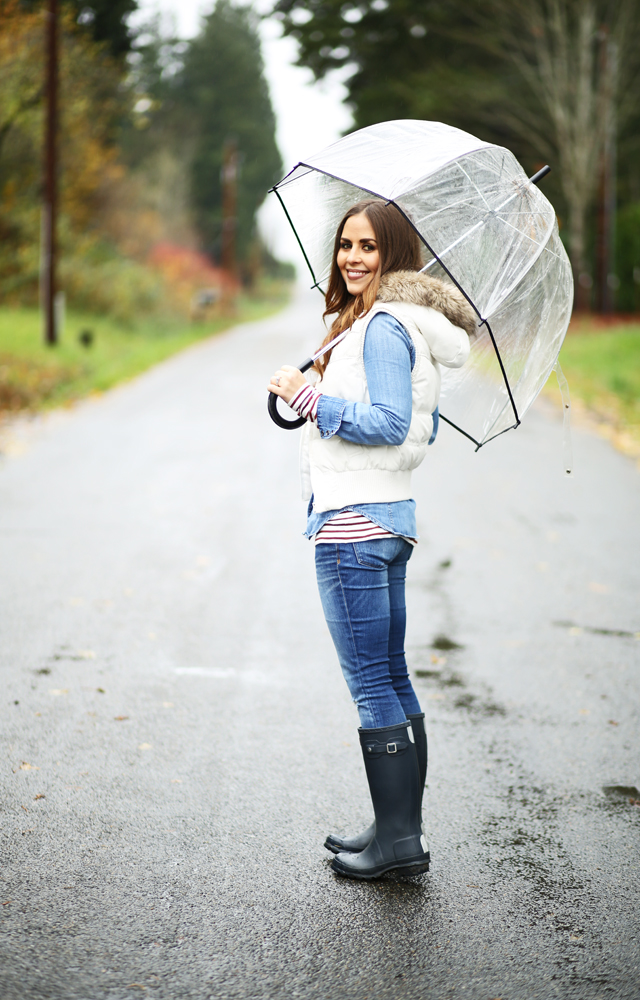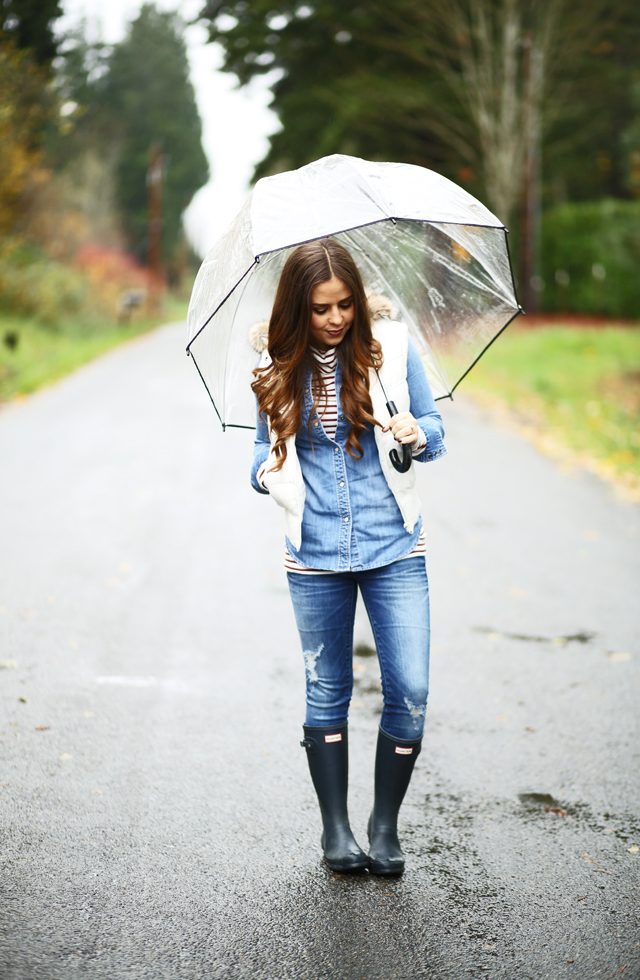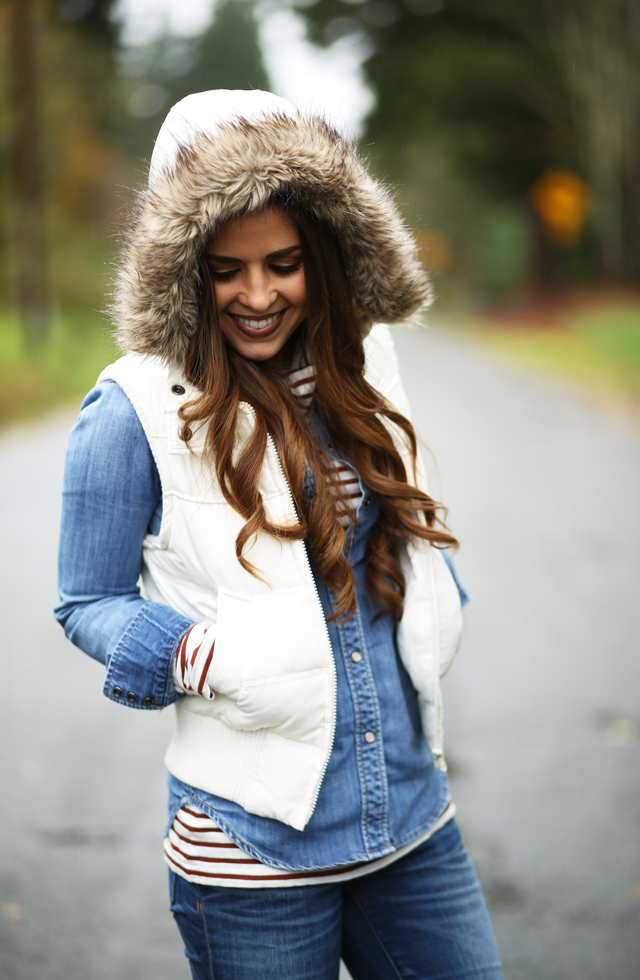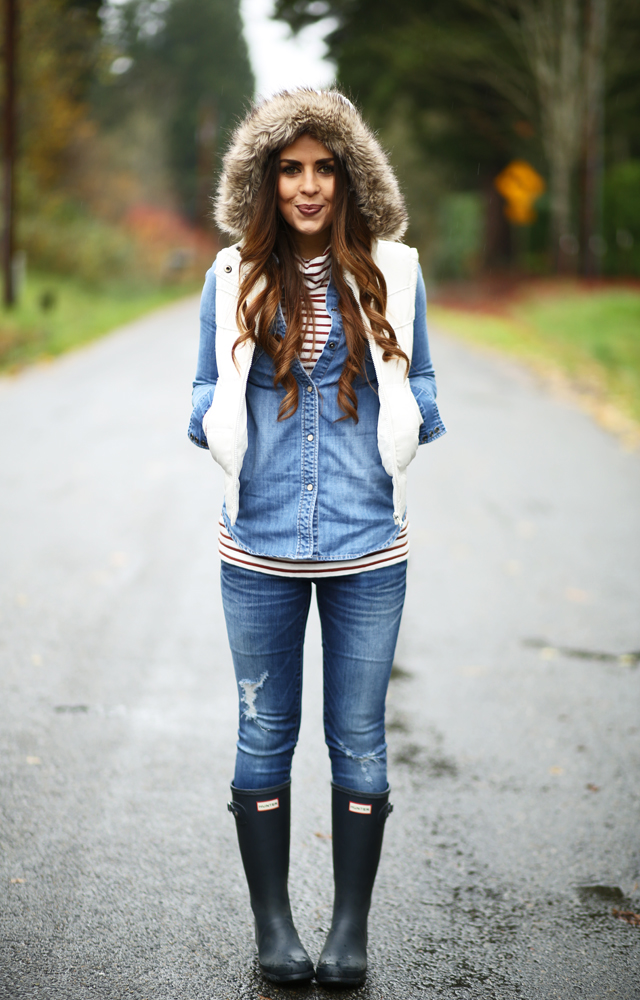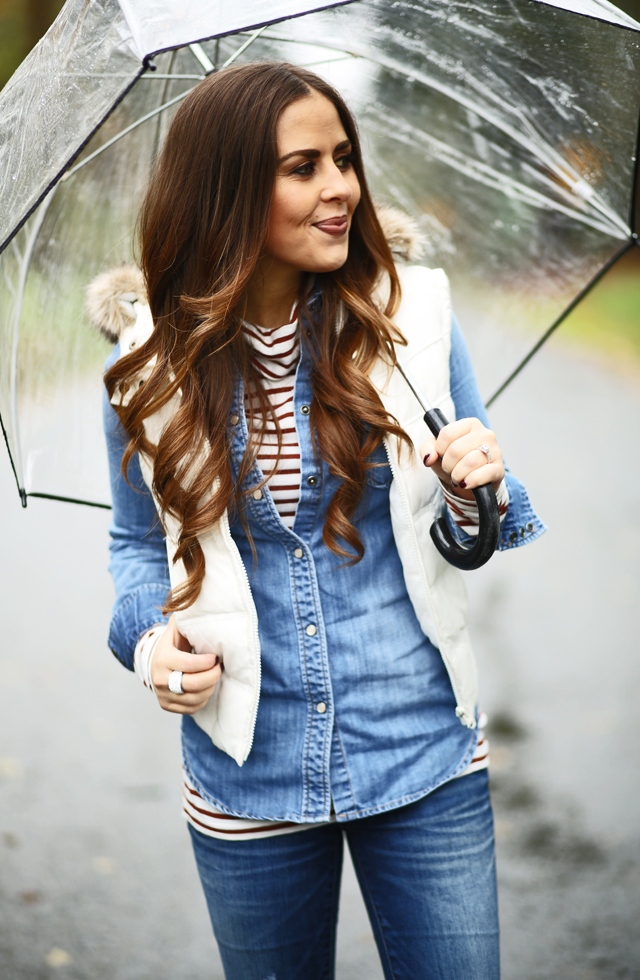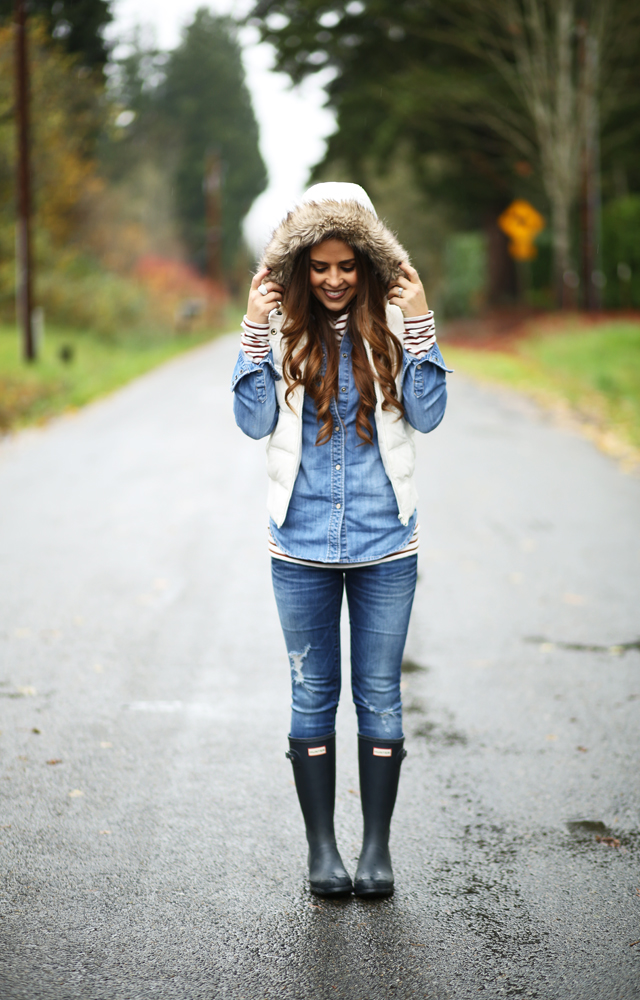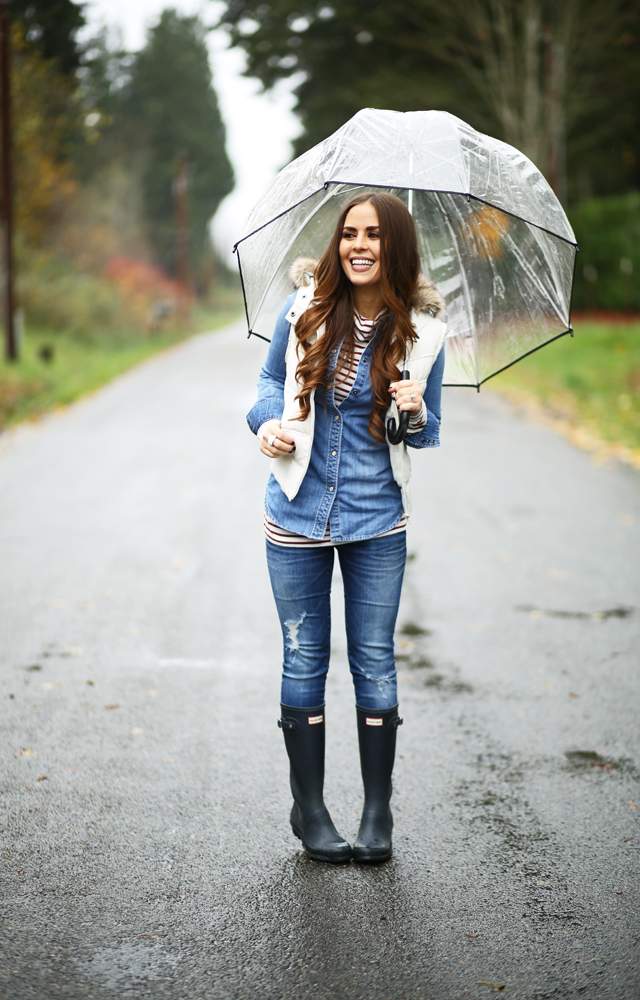 Turtleneck: JCrew. Denim shirt: JCrew. (similar.) Puffer:  super old. (almost identical one here.) Jeans: Madewell. (similar.) Boots: Hunter. (kids.)
Well, we are in the throes of Seattle's wet season, and it has rained and rained for the last couple weeks.  I'm getting lots of use out of my rain boots.  I love blustery weather because it means I can wear as many layers as I want.  Layers are totally my love language.
This striped turtleneck is one of those perfect layering pieces because it's lightweight and super soft, so it never feels bulky, even layered under a fitted denim shirt.
One of my favorite fall layering pieces is the puffer vest.  My sister bought me this one for Christmas, probably 8 years ago, and every season I see an almost identical one pop up in the stores again.  Puffers are one of those classic styles, that just always works.  I mean, if it was good enough for Marty McFly then it's good enough for me…
When I first got this, I wasn't really sure how to layer a puffer vest, but it didn't take long before I realized that they go with everything.  You can layer them over hoodies, plaid shirts, chunky sweaters, turtlenecks, thermals, you name it.  They go with everything.  I love the faux fur detail on this vest because it adds a little more depth. I also have this vest from J.Crew and I've worn it so much this season, I really love the buffalo check on it.
On a side note, I really love puffer vests for guys.  My husband has a couple and they're just one of those pieces that he pulls out very naturally and they just fit his personality so well.  I think they make all guys look outdoorsy and masculine.  Don't you?
A few more favorite puffers for him and you below.
his and hers puffer vests: