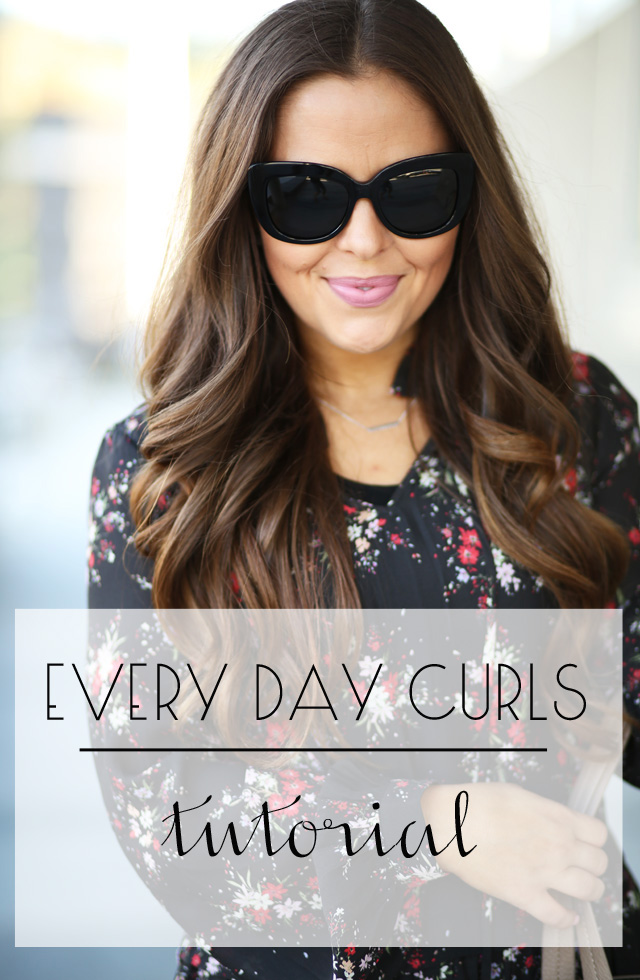 Okay this tutorial is a looooong time coming.  I get asked how I do my big loose curls almost every day and to be honest I've been putting off doing a video because they kind of intimidate me.  So, fair warning I'm a little awkward on here.  Why is it so easy to ramble on a video? Also, don't mind the sniffing, I have a little summer cold. (and, not sure why my walls look yellow?  they're not, they're like a super light tan.)
I've linked to all the products I'm using below.  Let me know if you have any questions and I'll make sure and answer them in the comments section!
curling iron. chi. moroccan oil. mousse. dry shampoo: favorites here, here and here. hair spray. paddle brush. boar bristle round brush.