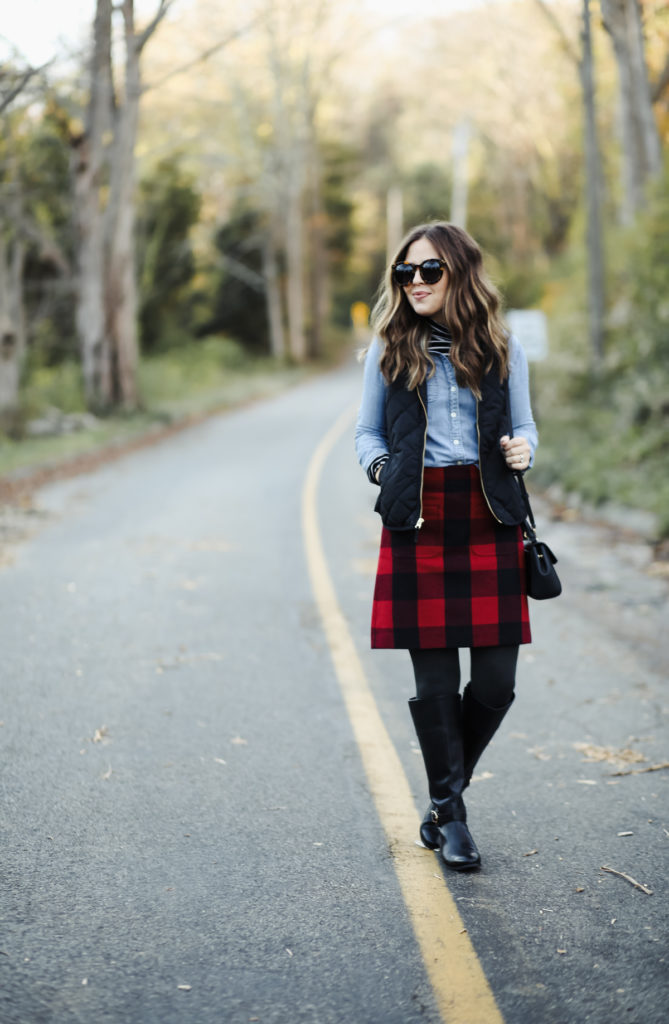 Well, I don't know about you, but I've got a bit of a Halloween hangover (the non-alcohol kind).  We had a big storm in New England on Sunday and the kids' school has been canceled for the last two days because of it.  They're starting 2 hours late today and thank goodness.  Halloween on a weeknight is rough…
On the bright side, it's November now!  I love October, but November means it's the start of the holiday season, and this year I am especially excited about that.  I think it's always so much fun to do the holidays the first year after you move into a new (or in our case, extremely old) house.
This is also my favorite time of year to get dressed.  I love a good cozy outfit.  Like, pass me all the layers and scarves, boots and hats.  I'm a print lover too, as you all know; I'm devoted to stripes and polka dots, and plaids, but  my favorite print to wear this time of year is buffalo check.
I looooove a good buffalo check.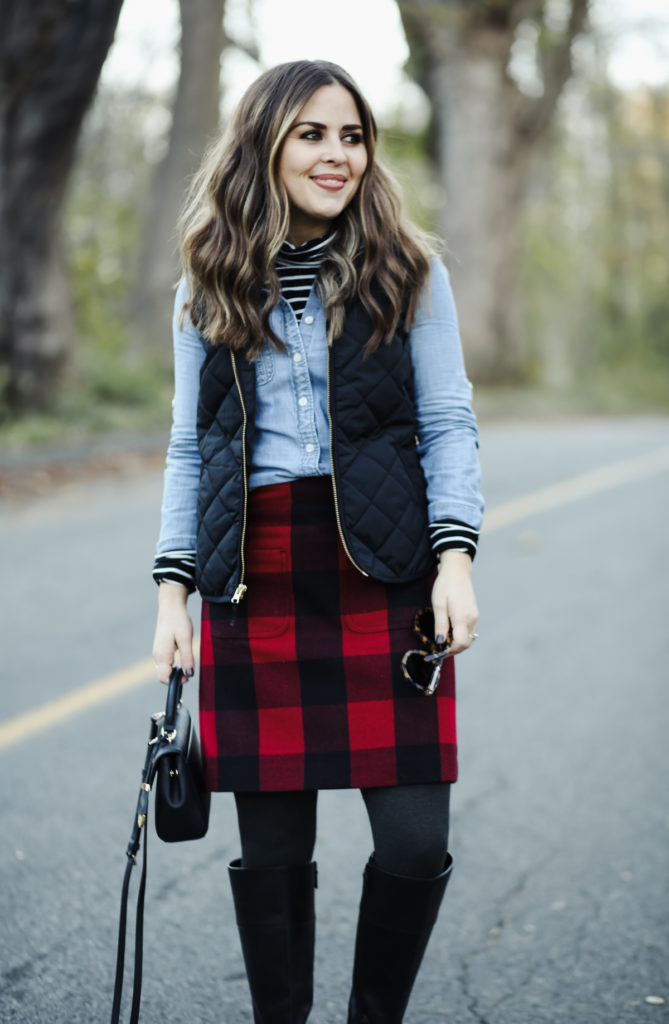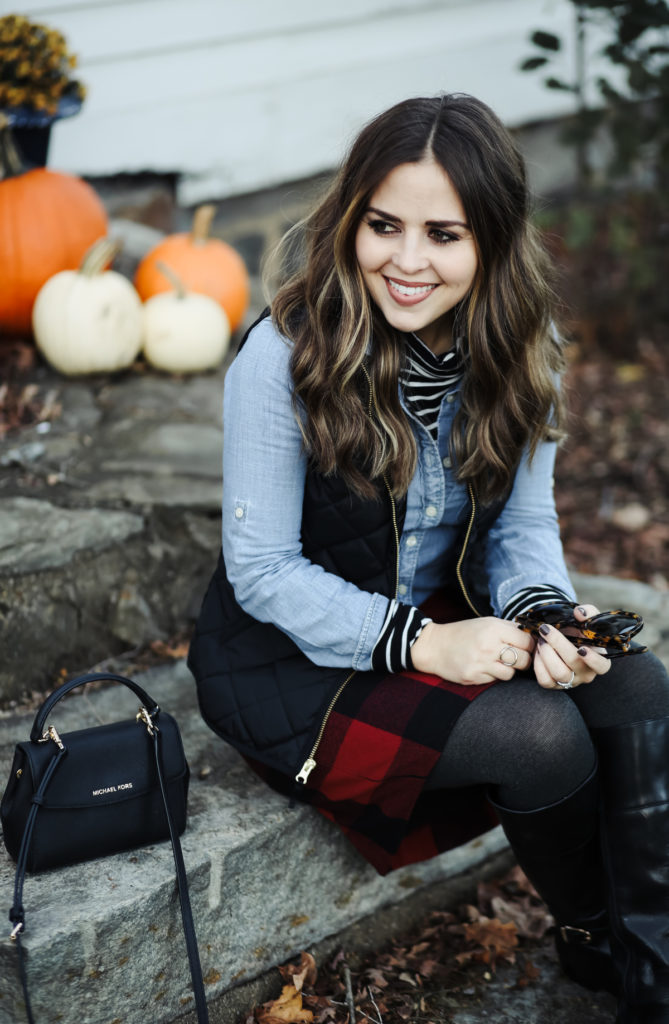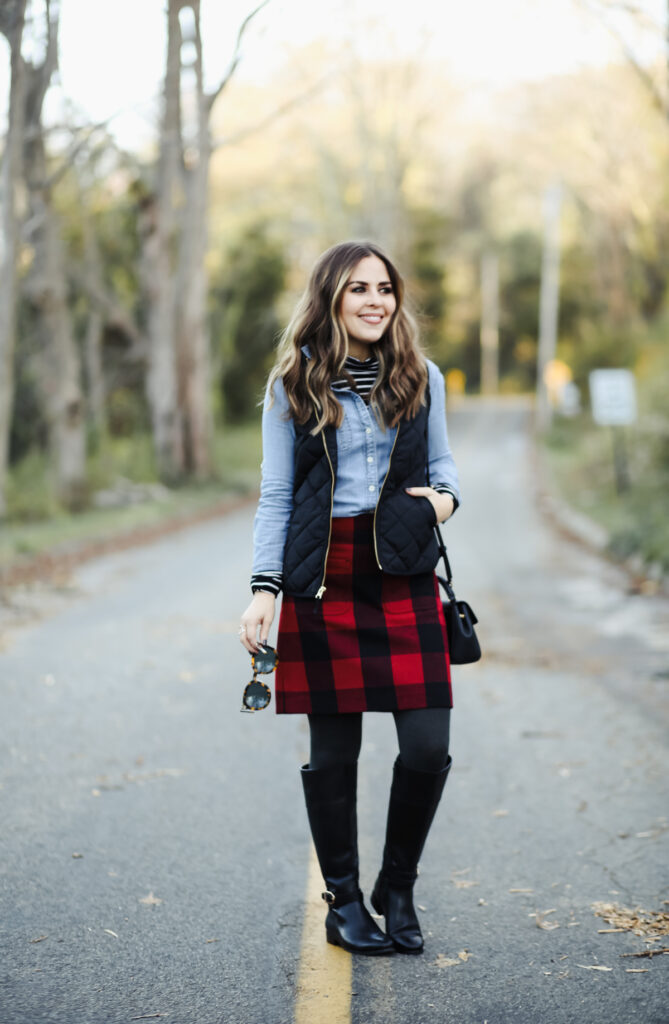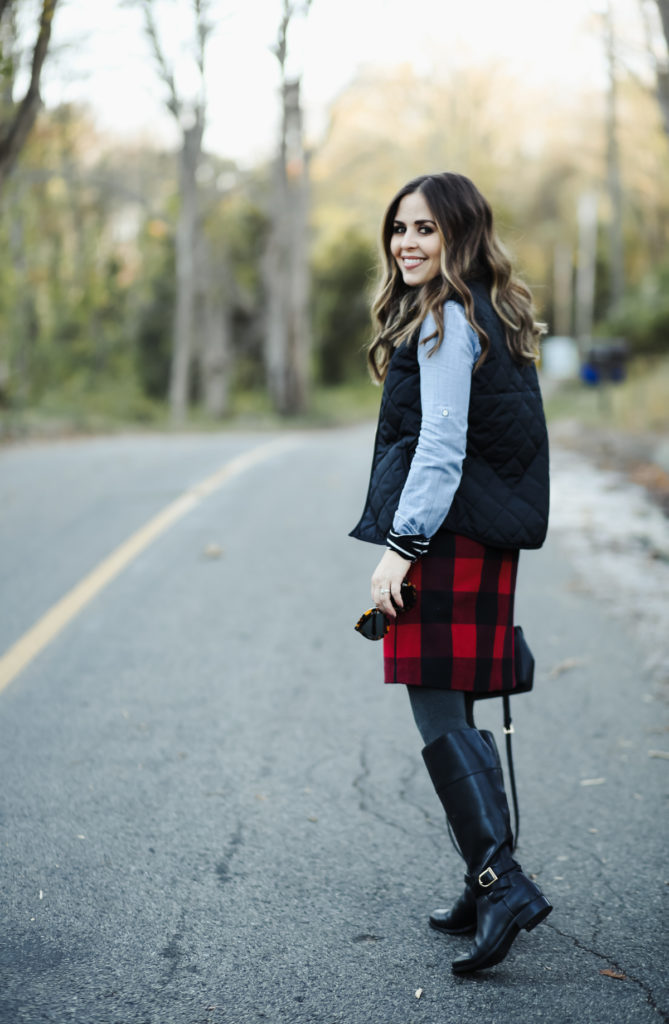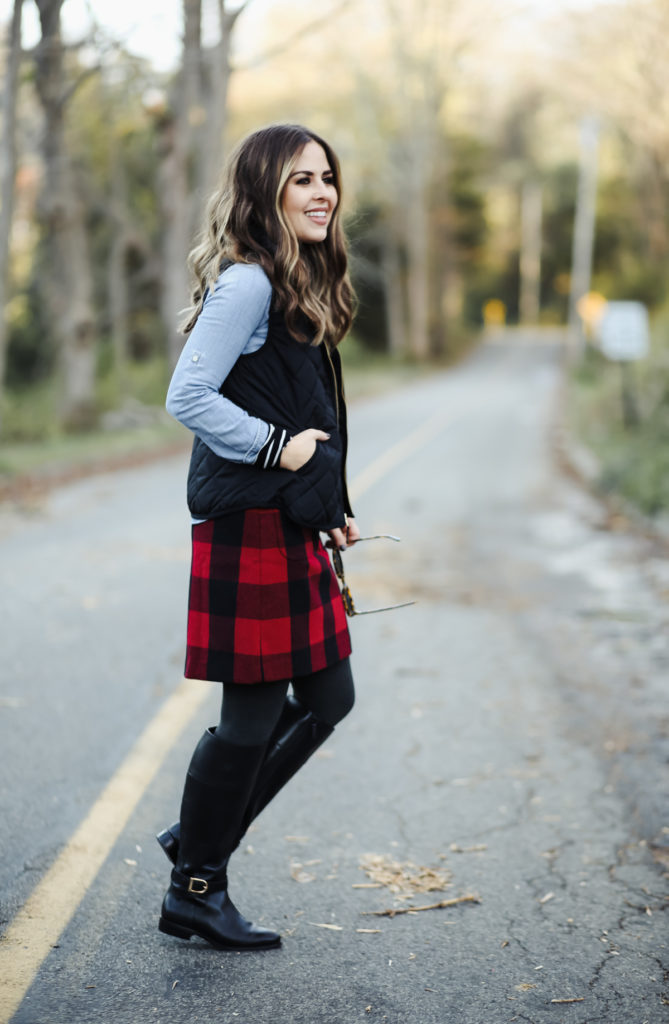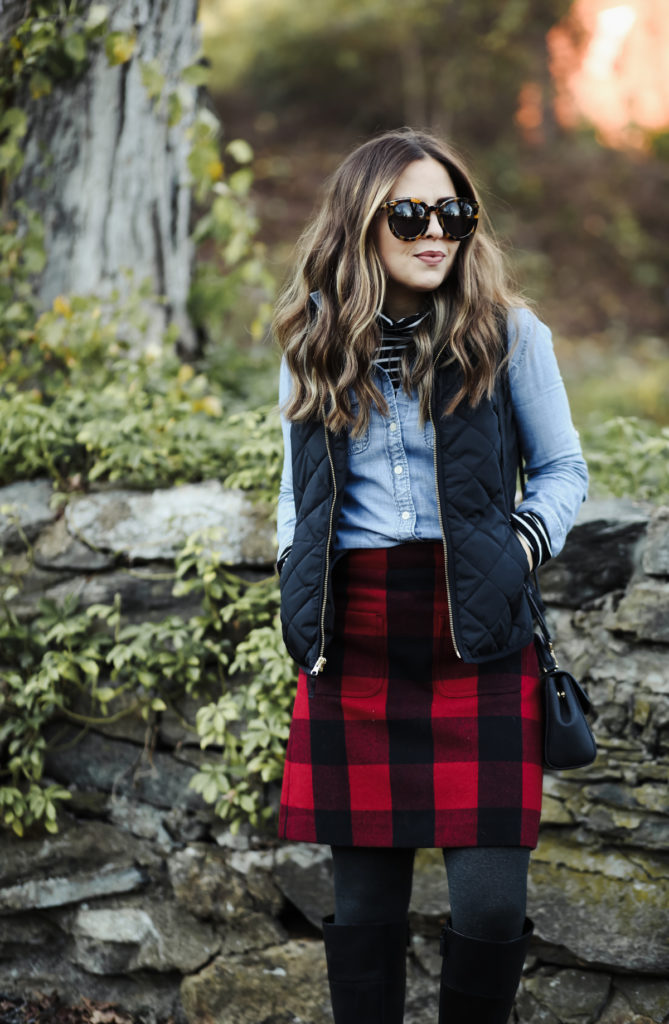 When I spotted this

buffalo check skirt

a couple weeks ago, I think I actually did a little audible squeal, because this skirt, is so me.  I love skirts in the fall because they can be layered with tights and boots, and they're just a fun way to mix up my daily momiform.
As I said yesterday, I don't buy new pieces unless I can think of several different ways to wear them.  There are some pieces where that's a little bit of a challenge and then there are other pieces where 10 different ways to style it immediately come to mind.  This skirt is the latter.  That's what I love about buffalo check.  It's one of those magic prints that goes really well with lots of different things (like, it even works with leopard) and it's easy to mix and remix over and over again.  I love adding it in as a major statement to an outfit like this skirt or a top/coat, or just a fun accent like

a scarf

or

bag

(or even

shoes

).
 I rounded up some of my favorite buffalo check pieces below.  How do you feel about the print?  Do you love it, hate it, don't care?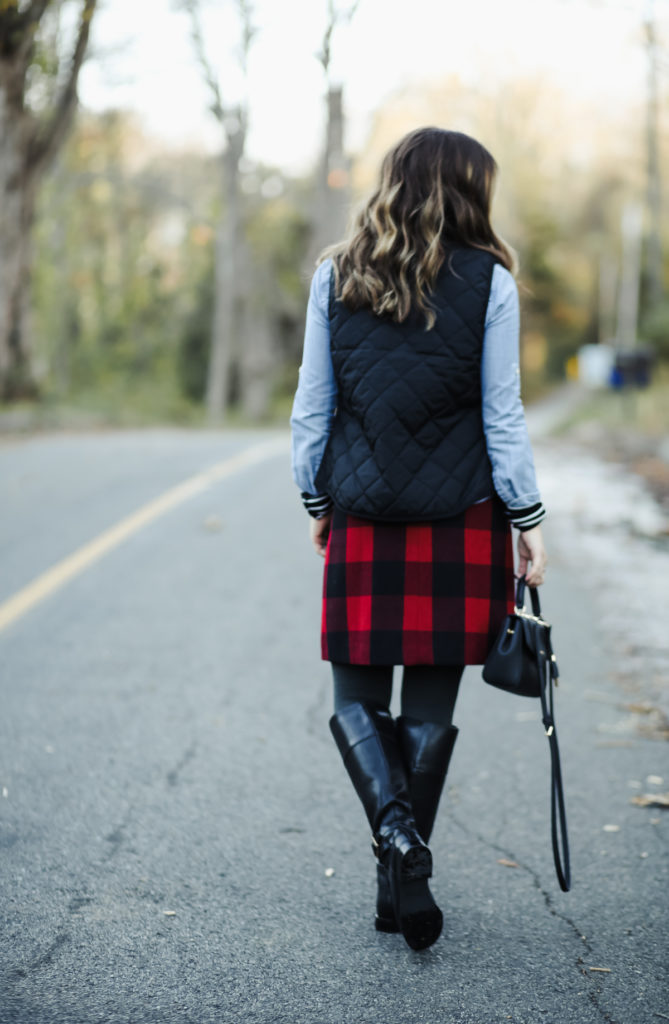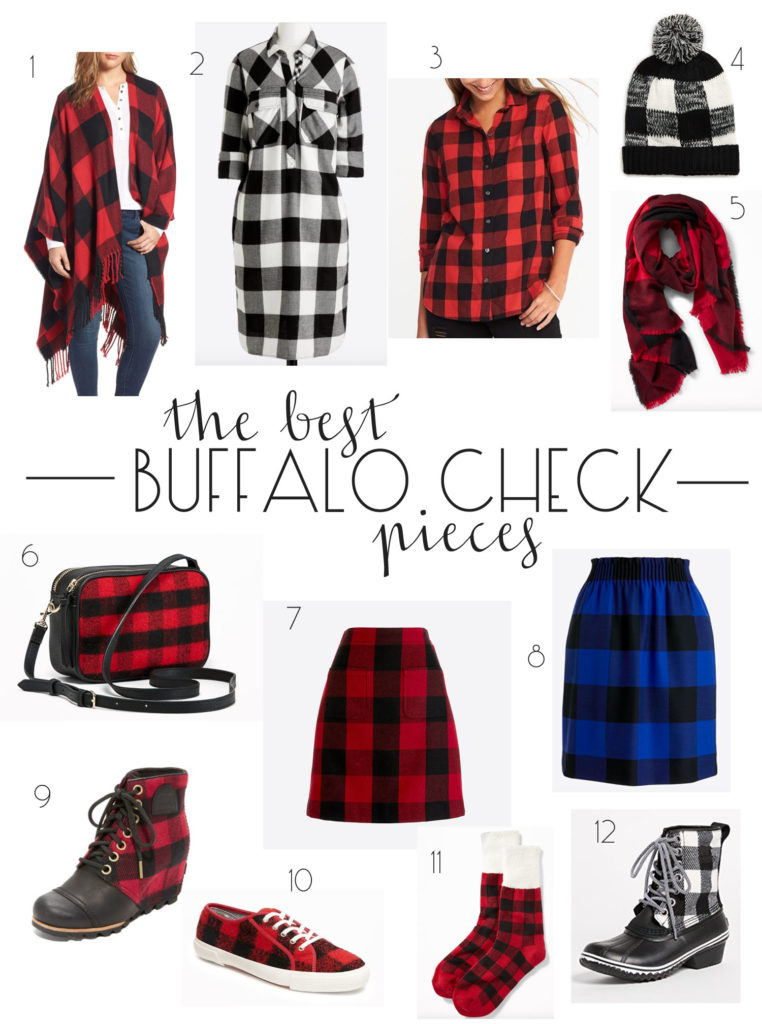 SaveSave
SaveSave
SaveSave
SaveSaveSaveSave