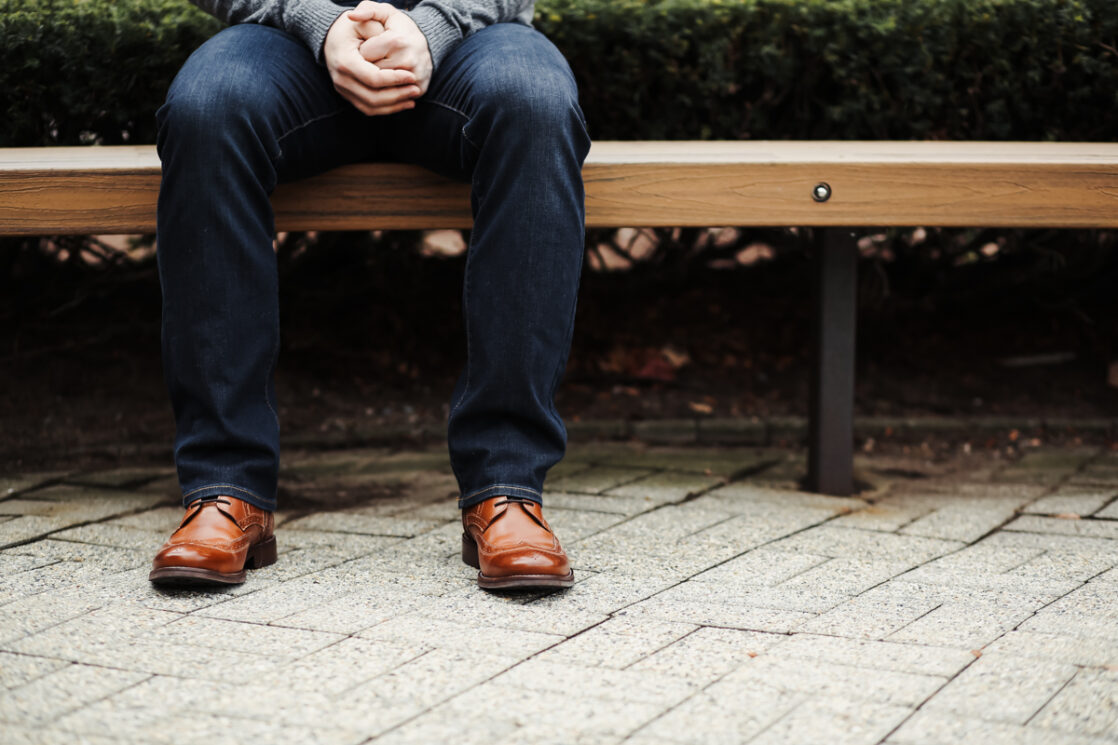 Yesterday was Craig's birthday.  And not to pat myself on the back or anything, but the kids and I knocked it out of the park.  We pulled off every surprise we had planned, and the gifts we found for him were a hit.  Craig never makes a big deal about his birthday but at the end of the night, I could tell he was going to bed feeling happy and loved.  Having his birthday right before Christmas means that this time of year, I'm usually in a panic trying to figure out what on earth to get him for both holidays.  (Why are men so hard to shop for??)  But after all these years, I'm happy to say, that I've finally got the hand of shopping for my husband.
Today, I'm sharing a gift guide for the guy in your life.  (Lot's of these picks could be substituted for your dad or brothers too.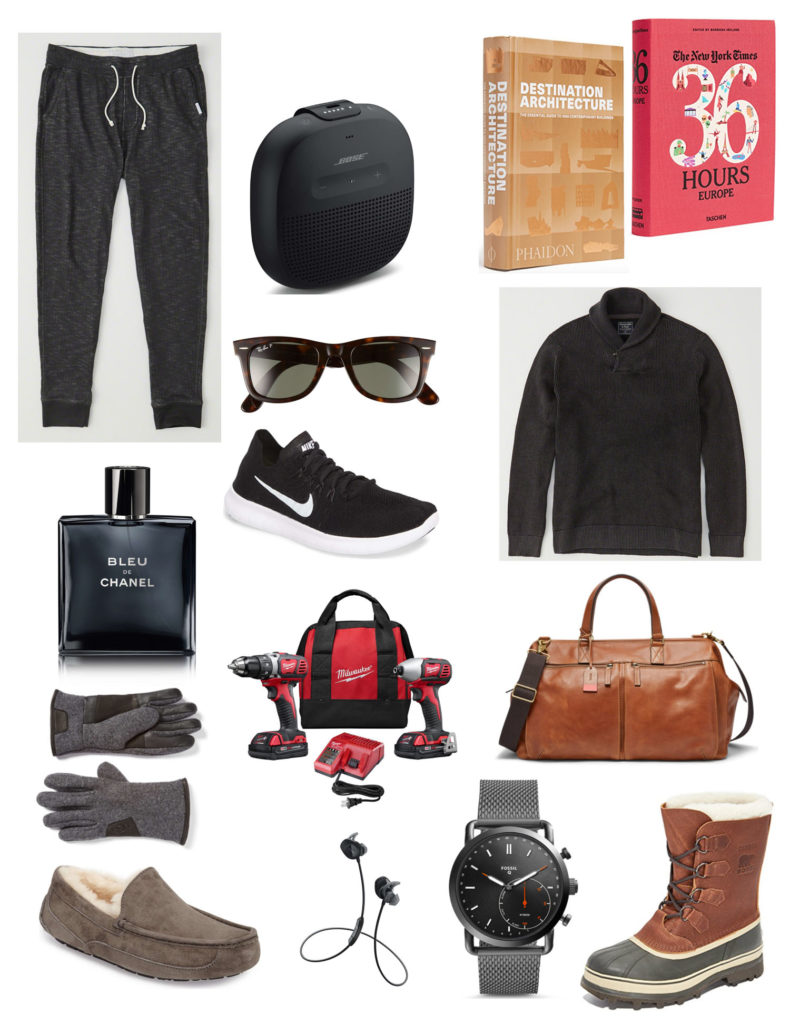 ---

Sweatpants

: Craig actually asked for a pair of these this year, and he doesn't ask for anything.  I hadn't even considered them before, but who doesn't love to be cozy?  I actually went and checked

these ones

out in-store and they are so soft and I love the color and texture of them.
Bose Speaker

: If there's one thing I've noticed about my husband, it's that he prefers quality over quantity.  A good portable speaker is so nice to have and Bose are the very best of the best.  (My dad only bought Bose speakers growing up, and they seriously made me a sound snob.)
Ray-Ban sunglasses

: The wayfarer's are THE classic pair of sunglasses.  They look good on everyone. They're masculine and stylish, and the quality is on point.
Chanel Bleu Cologne

:  This is the best smelling cologne ever.  Seriously. Do yourself a favor and buy it for your guy. (You know, since you're the one who gets to smell him.)  Thank me later.
Nike sneakers

: good classic sneakers that can go from the gym to the movies seamlessly.  Great style, quality, and comfort.
Books: I don't know if it's a man thing, but my husband loves reading non-fiction books.  Books about travel, business, investing, history.  You name it.  I love these two because they incorporate travel, something we want to do more of in the coming years.

 This book is on Architecture

around the world, and

this one is filled with itineraries for traveling Europe

.
Sweater

: I love a good chunky sweater for Craig, and he's a big fan of the shawl collar.  I just think it's really cozy and masculine.
Weekender duffle bag

: I am obsessed with Fossil bags, and their men's line is no exception.  The leather is always gorgeous, and they hold up extremely well, looking even better as they age.
Cordless drill

: if your guy is even kind of handy (and honestly even if he's not) a cordless drill is a must-have for any guys arsenal.  This is a really great brand and the set comes with some extras he'll be excited about.
Tech gloves

: it's winter and he has hands.  Enough said. ;-)
Ugg slippers

: my husband literally won't wear slippers if they don't stay on his feet, so I opted for this mocc style.  Also, you cannot beat the quality and comfort of Uggs.
Wireless earbuds

: perfect for the gym or jogging.  These are sleek, well designed and highly rated.
Fossil Hybrid smartwatch

:  I just got one of the women's verisons, and I am obsessed with these watches.  They look like a regular watch and act like a smart watch.  Boom.
Sorel Winter boots

:  These boots will literally last 20 years and they look so good.  Perfect if you live in a snowy climate or if you're up skiing often.
Okay there you have it!  Do you have any fool-proof guy gifts you swear by??  Share them below!