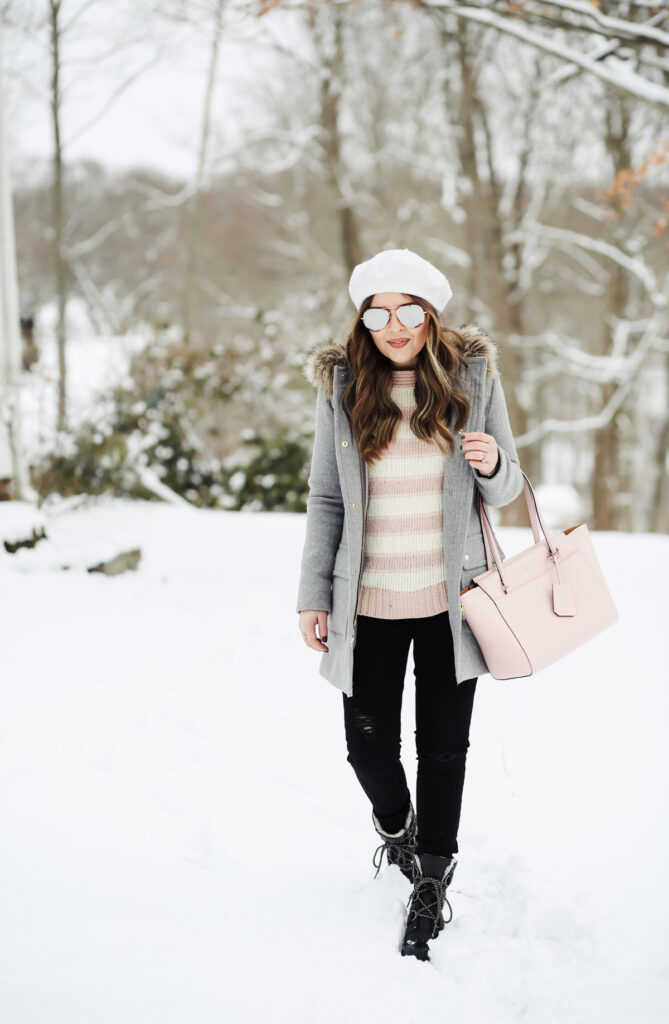 We had the nicest weather for the last week and a half, I really thought spring was right around the corner.  And then, Tuesday arrived and mother nature decided to dump a whole bunch of snow on us.  I'm not saying I mind, I mean, it is so pretty, but these winter relapses can be it a little frustrating because you never know what to plan on.  It's 50 degrees one week and 15 degrees the next.  February is such a tease, no matter what the groundhog says today, who knows when spring will arrive for good.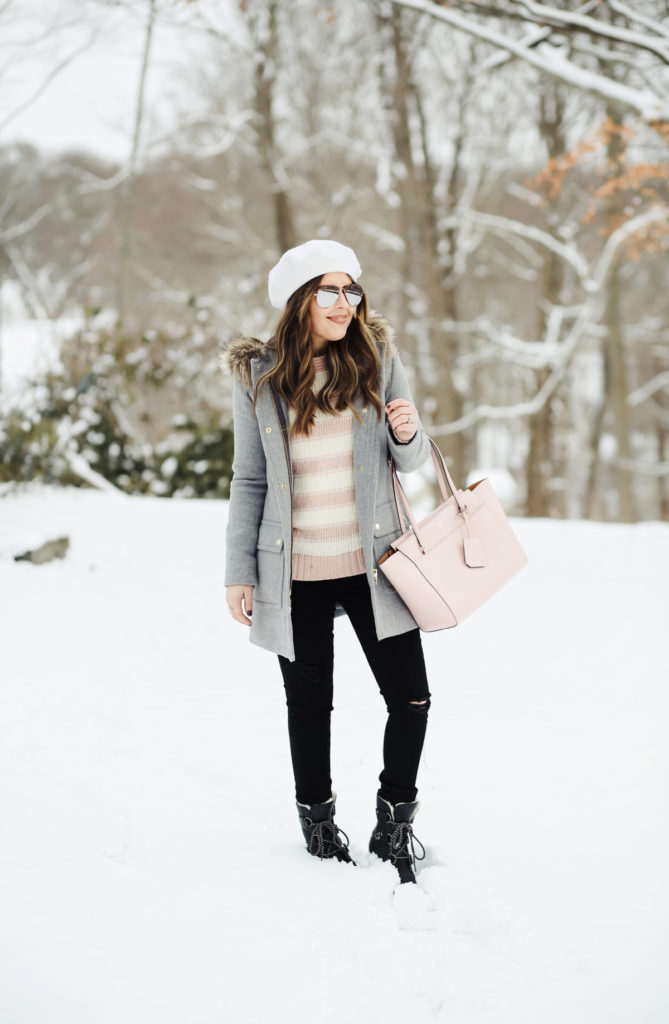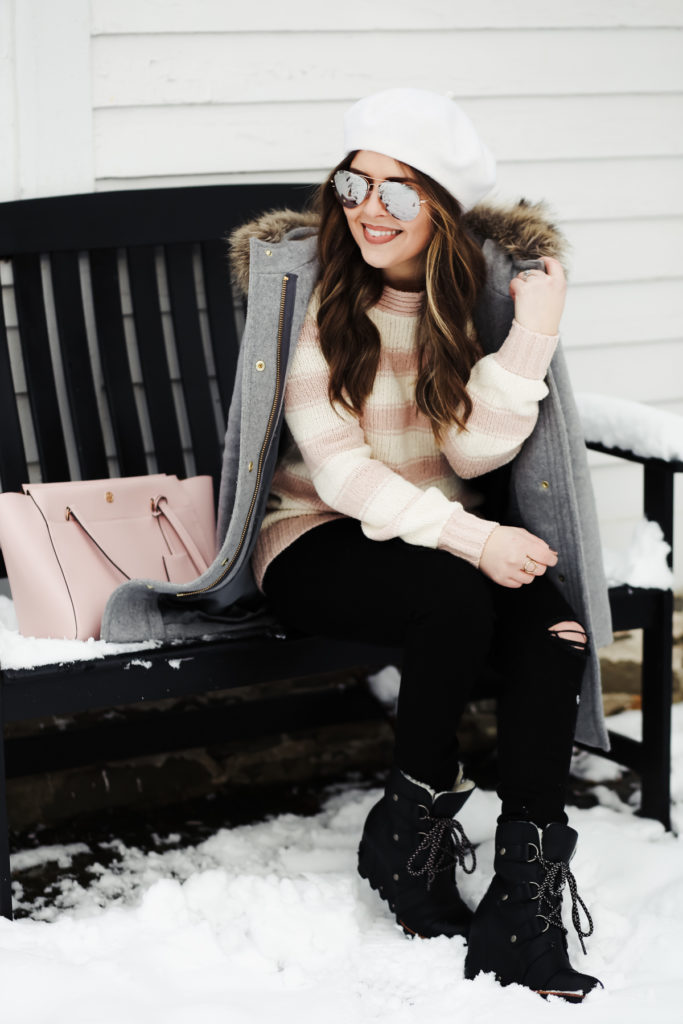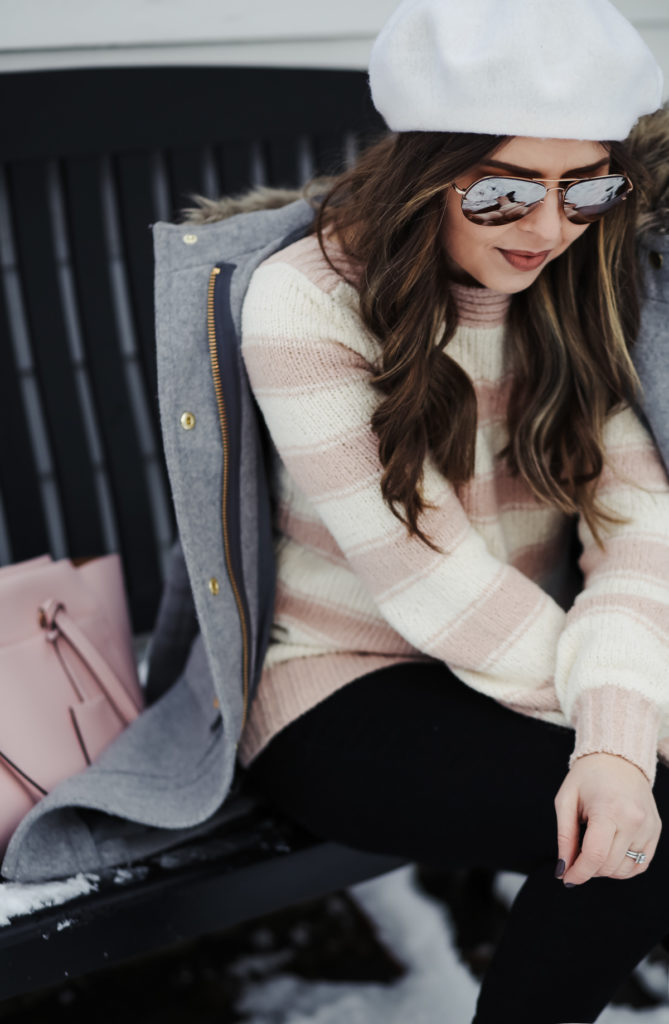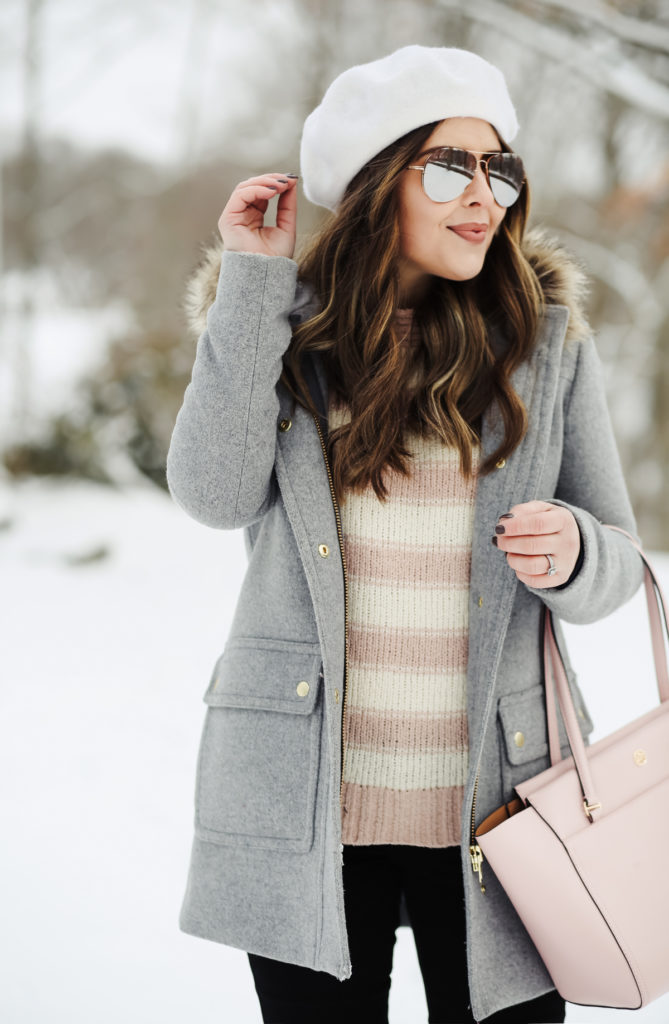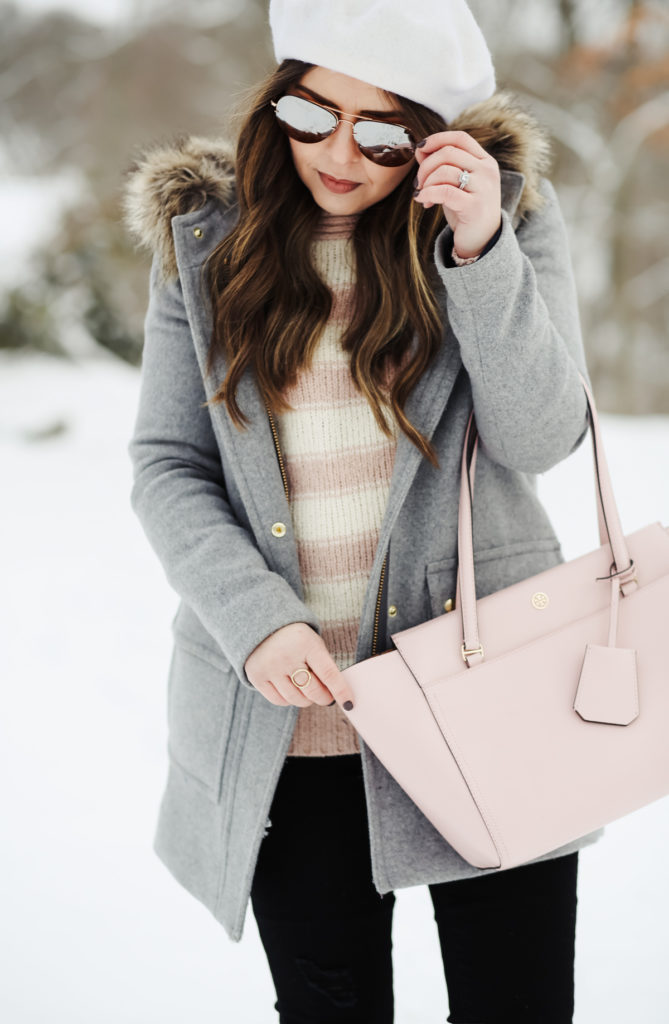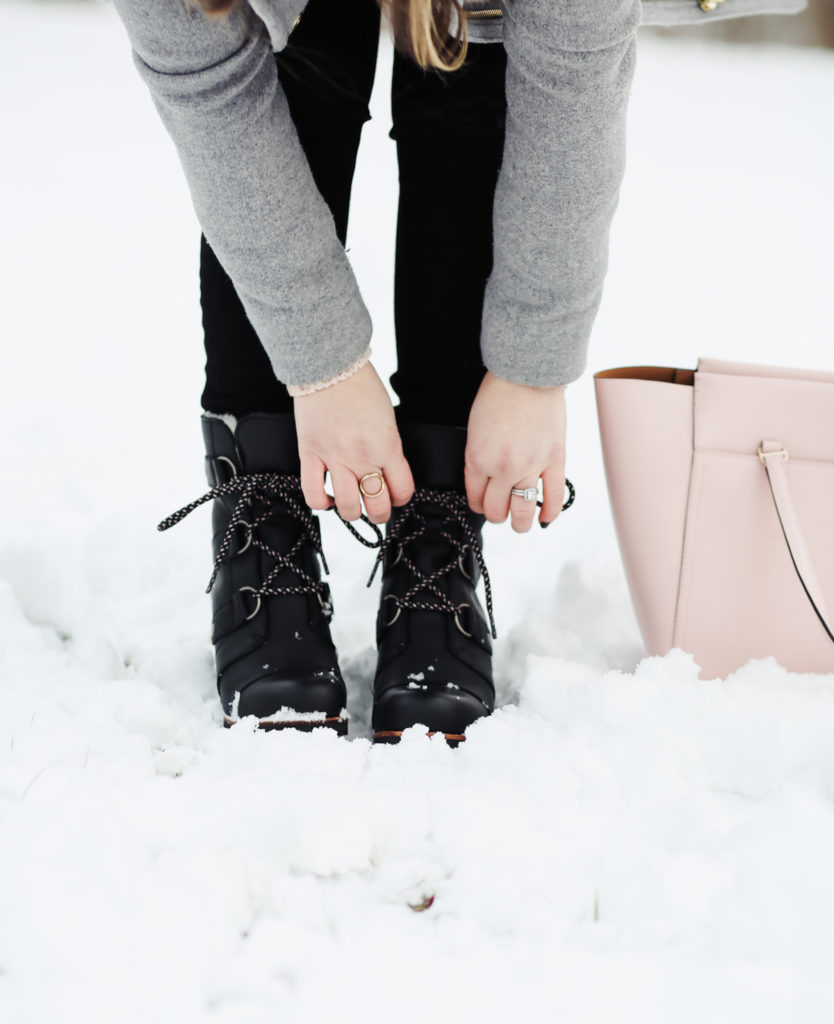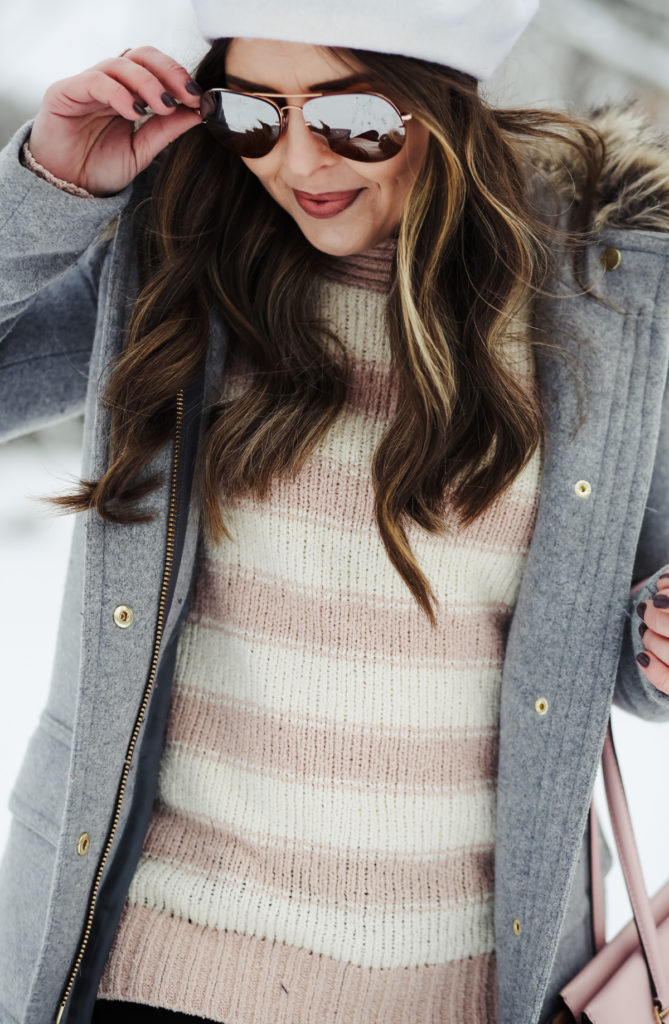 The silver lining with this erratic weather is that you can take advantage of the end of season sales by stocking up on winter items for next year and still get the chance to wear them this year, you know, every time Mother Nature changes her mind again.
Some of my favorite items to stock up on while they're on sale this time of year:
Coats.  Oh, how I love a good coat.  It's probably because I was born in January, haha.  So many great coats are on sale this time of year.  Some of the best coat sales are at Nordstrom, J.Crew, and J.Crew Factory. (J.Crew/J.Crew Factory coats are my very favorites, they are really great for petites.)
Boots.  So many great Sorel boots are on sale this time of year (they are my favorites for the snow, and what I recommend buying now while they are majorly marked down.) But Nordstrom also has a lot of great boots on sale as well, everything from booties to riding boots, I recommend finding a good classic style that you'll wear for years, well made, etc. to purchase now while it's marked down.
Sweaters.  Loft has a bunch of great sweaters on sale right now, so does Nordstrom, and J.Crew right now.  The great thing about sweaters is that they can be worn literally 3 out of 4 seasons of the year.  That's like the ultimate layering piece for your closet.  I'm also loving the spring sweaters that are hitting the racks right now, and if you keep an eye on weekend sales, you can usually find a great deal even on new arrivals.  (Especially at Loft.  They have the BEST sales.)
I will also add, finding your size in stock can be iffy this time of year, so you do occasionally have to do some digging to find that great piece on sale, but when you do it really pays off.  Also, I never recommend buying something just because it's on sale.  If you wouldn't pay full price for it, then you don't love it enough for it to belong in your closet.  If you love it enough to pay full price for it, AND you find it on sale, FABULOUS!    That's what I love about this time of year!  Anyway, hope that makes sense and helps you assess whether the pieces you find are worth your hard earned money. ;-)
Happy Friday everyone!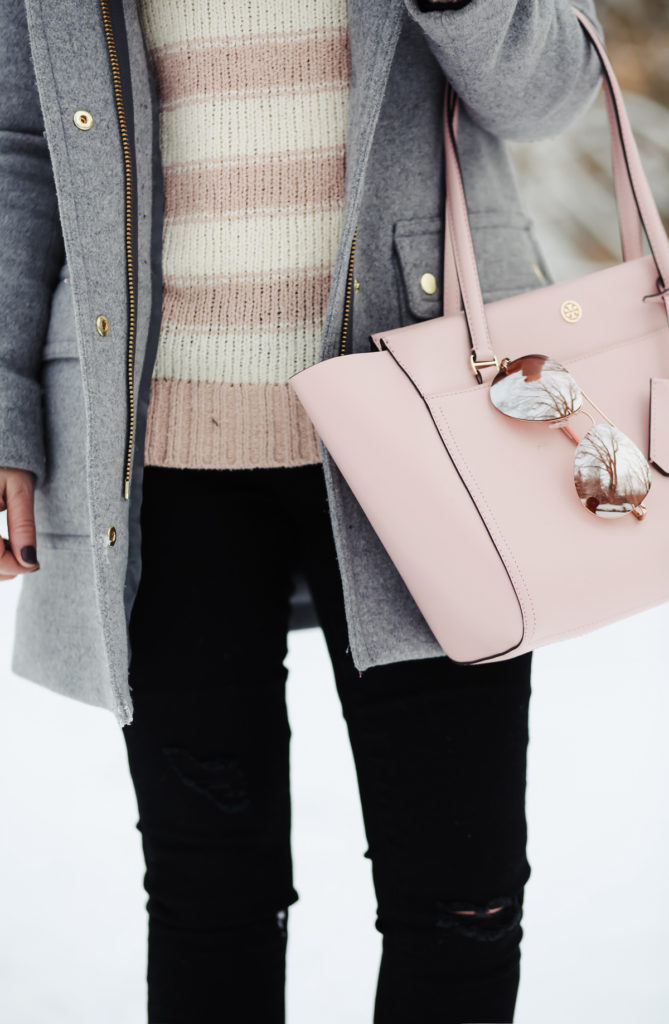 SaveSaveSaveSave
SaveSave
SaveSave
SaveSaveSaveSave