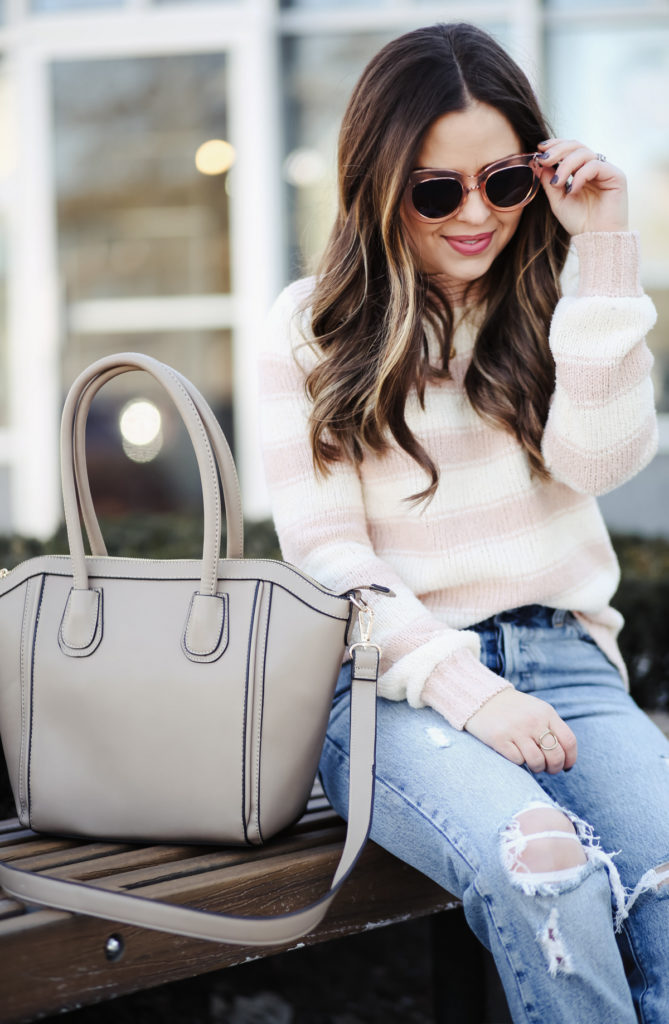 Pink striped sweater.  Jeans. Loafers.(c/o sole society) Sunglasses.(similar.) Bag.(c/o sole society) Ring. Necklace.
Full disclosure guys, I froze my ankles off shooting this outfit.  Literally.  I think it was the fastest shoot we've ever done.  It's still freezing here and I'm sure will be for a while.  The last few days have been cold and I've been living in my cozy sweaters and warmest boots.  But I know that many of you, like me, are feeling a little over winter, so I wanted to give you some spring inspiration, and also show you another way to style this great pink sweater for the coming season. (You can see how I styled it for winter last week here.)  I try to never buy anything for my closet unless I can think of several ways to style it with pieces I already have.  Every time I don't follow that guideline, I regret it.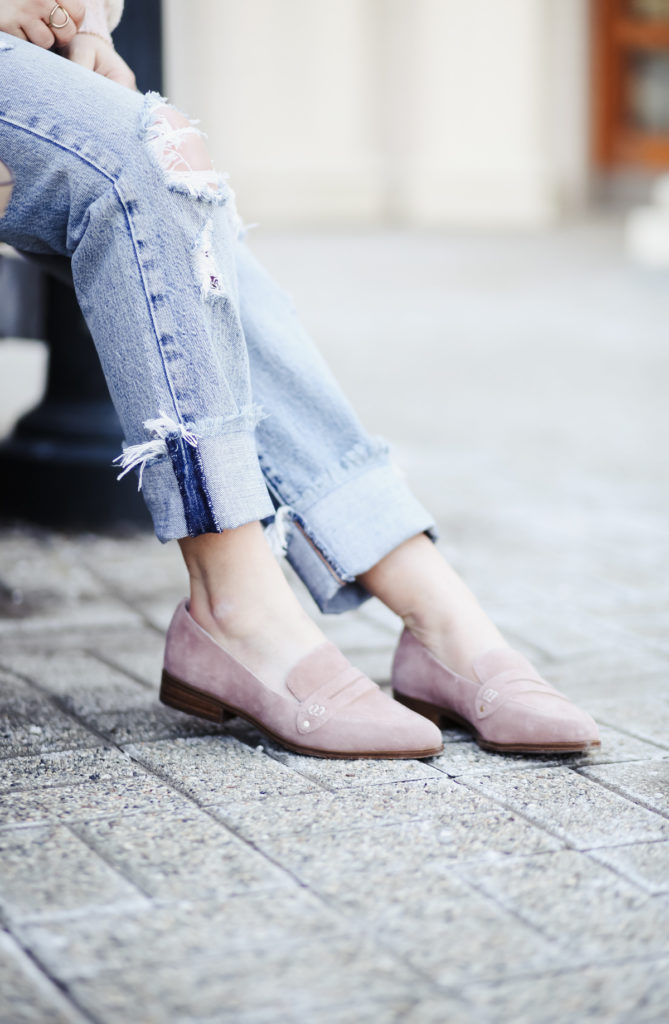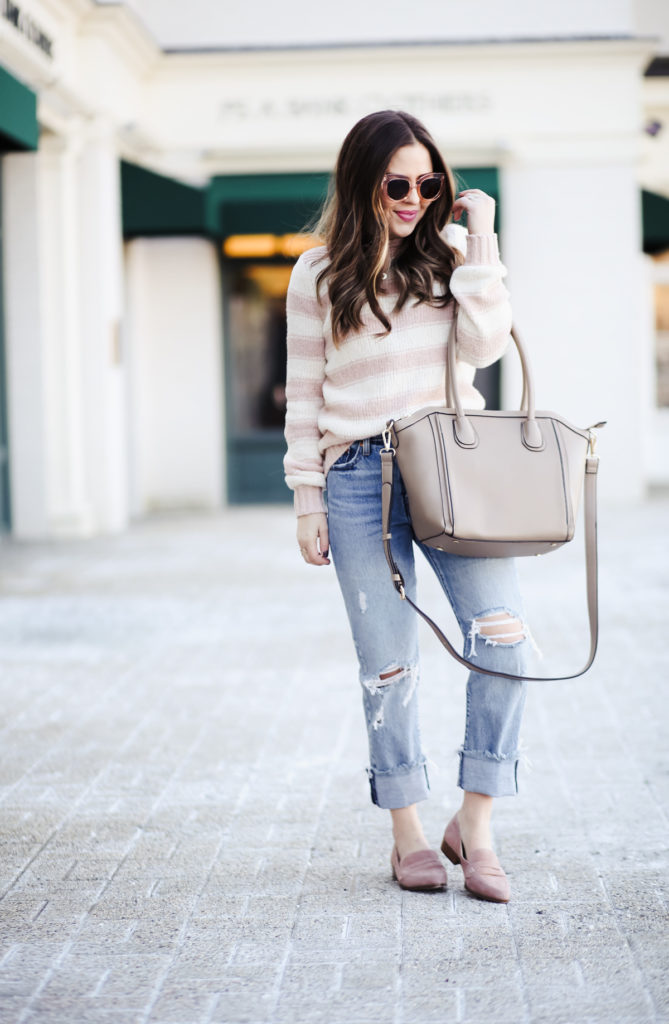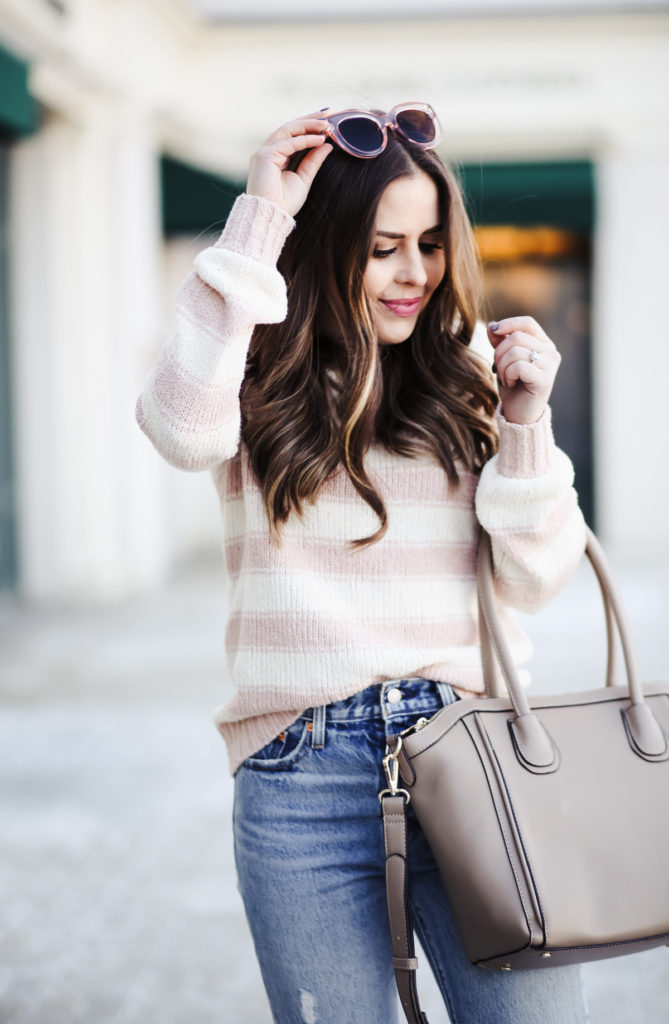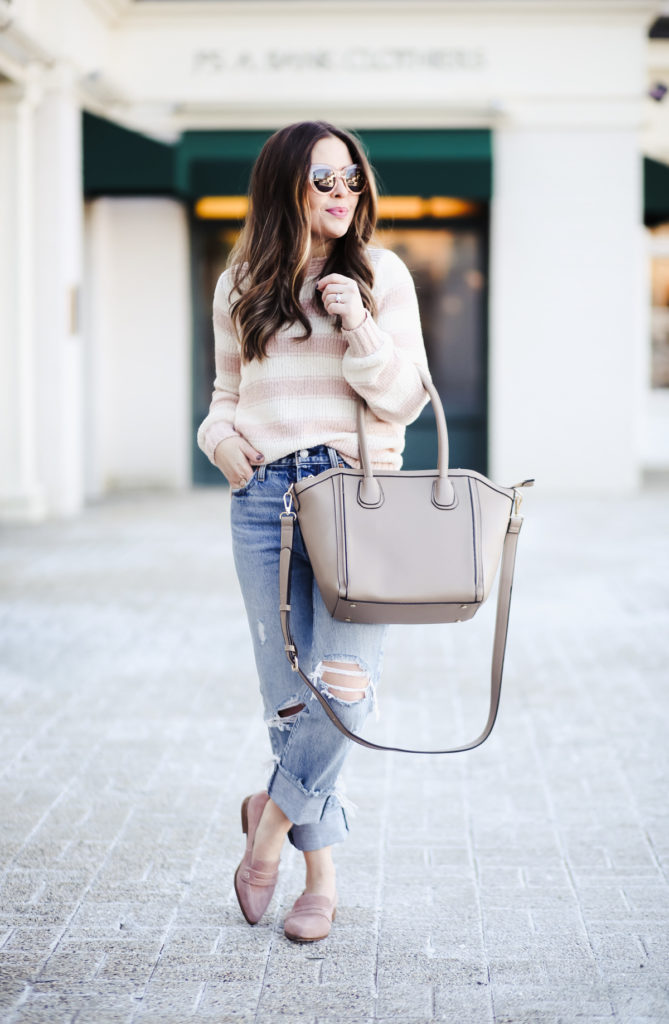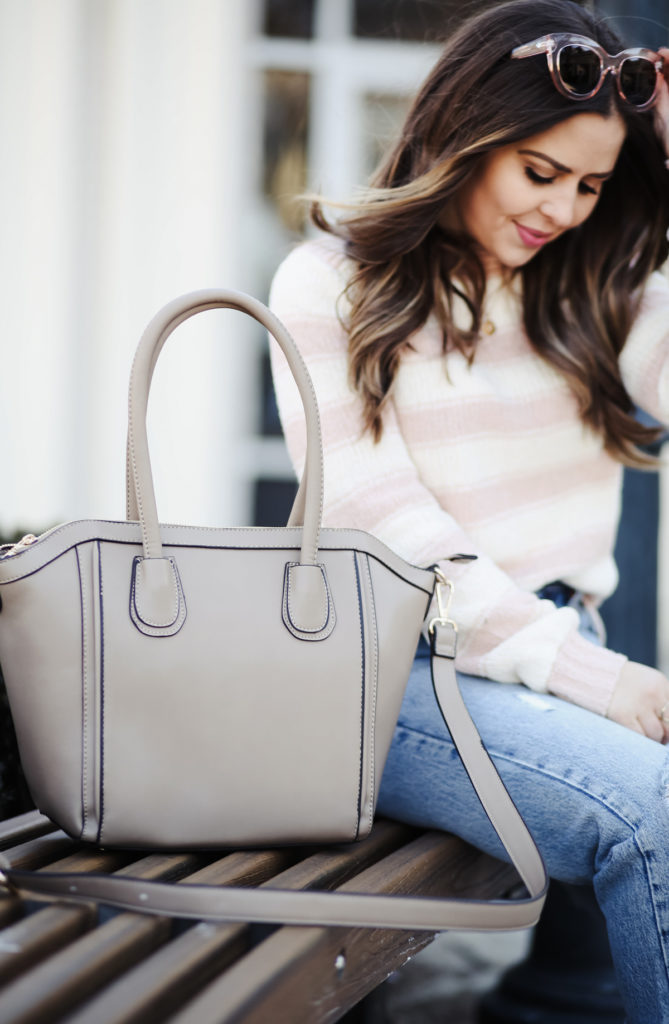 I told you guys I was on a loafer kick.  I can't wait for the weather to warm up a bit so I can start actually wearing them.  Sole Society sent me a couple fun pieces to style for spring, these loafers and this pretty bag and I love them.  What I love about Sole Society is that their prices are really great but you're not sacrificing style, because the designs are on point.  For example, I feel like this bag has a really similar vibe to these bags but in a way, way lower price point.
Have you shopped Sole Society before?  Nordstrom carries a bunch of their stuff which is where I first discovered them years ago.  I really, really love their shoes.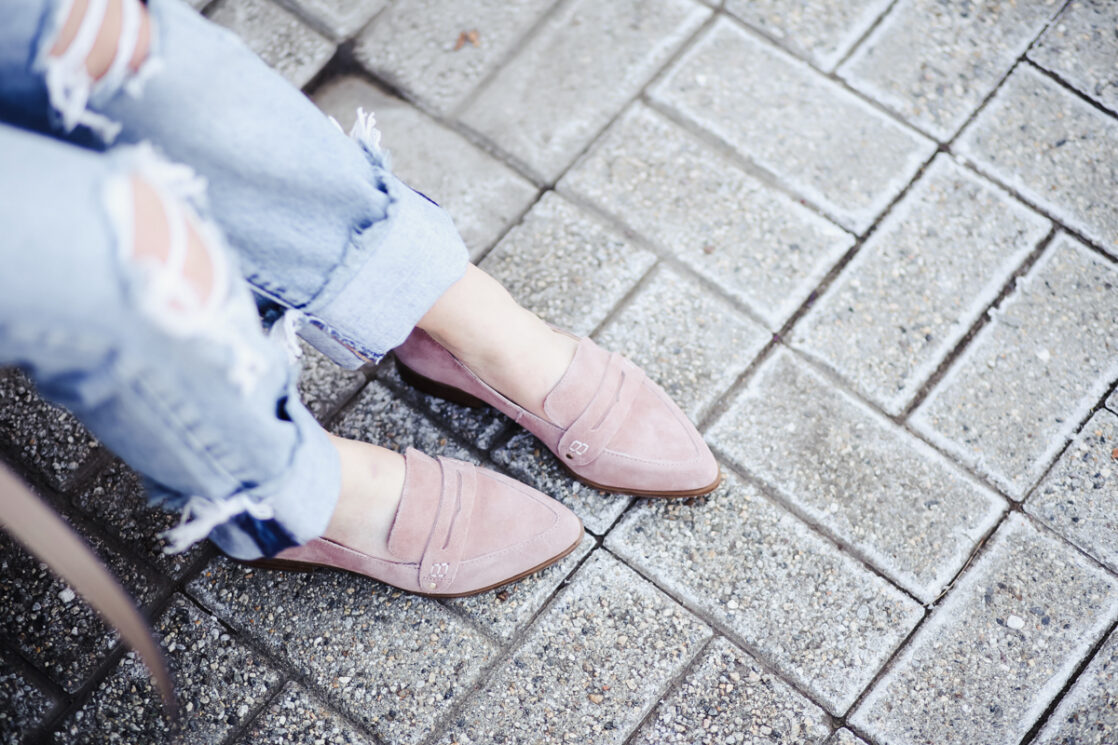 SaveSave