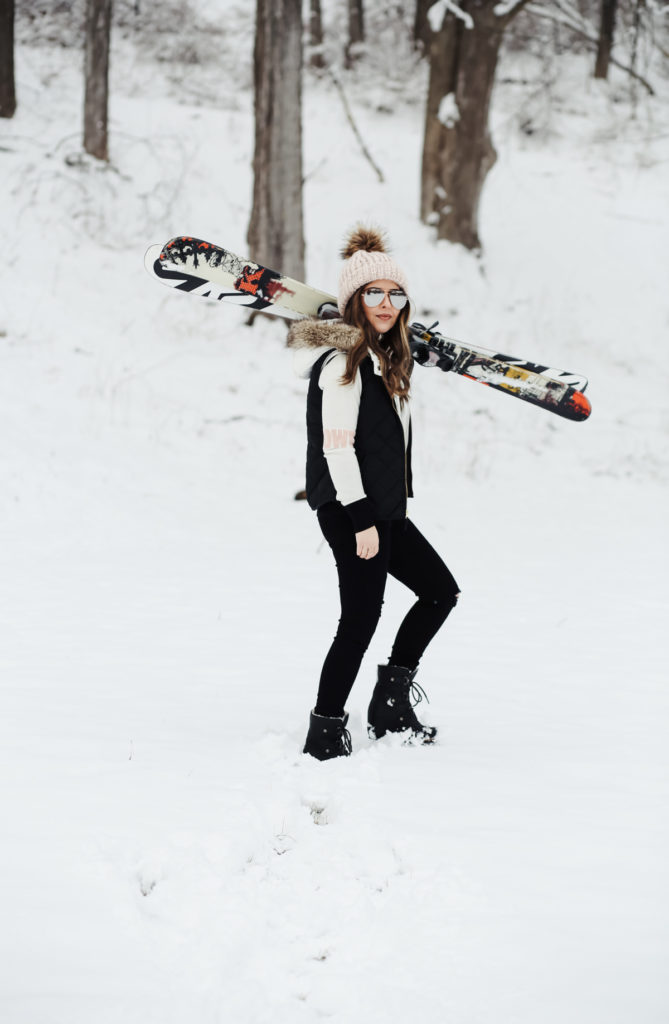 Powder Top. Jeans. Snow Boots. Similar white puffer vest. similar black vest. hat. sunglasses.
I thought it would be fun to share this winter ski look since right now, we're all pretty much obsessed with the Olympics at our house.  I think skiing, ice skating and even just sledding is what makes winter the most fun, and since I married a person who loves skiing almost more than anything, we've all been glued to the TV since last week every night, watching the games.
The Olympics are just exciting to watch.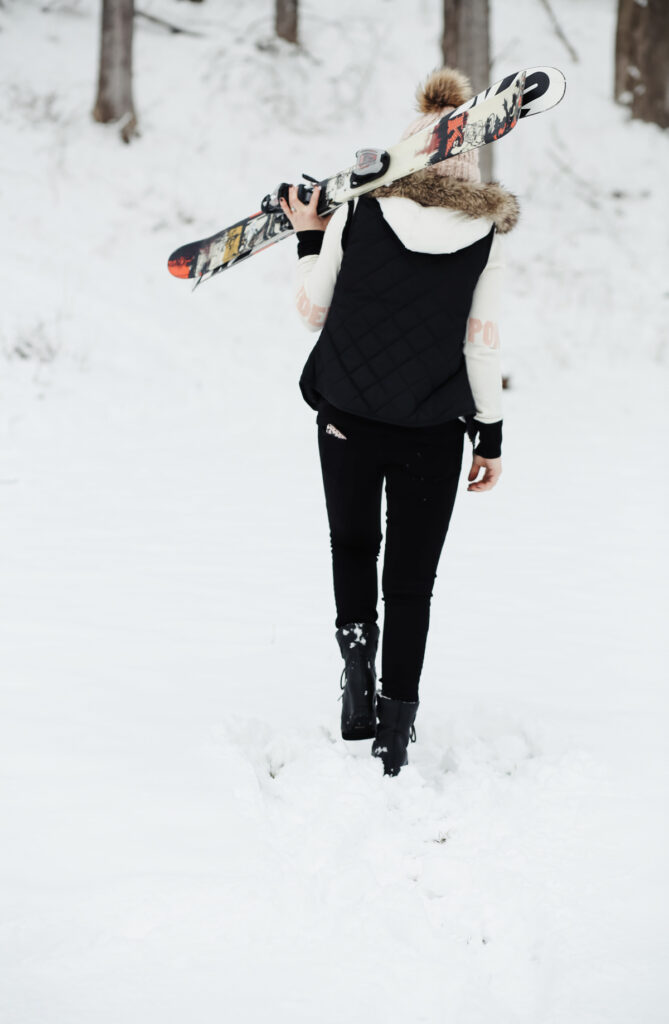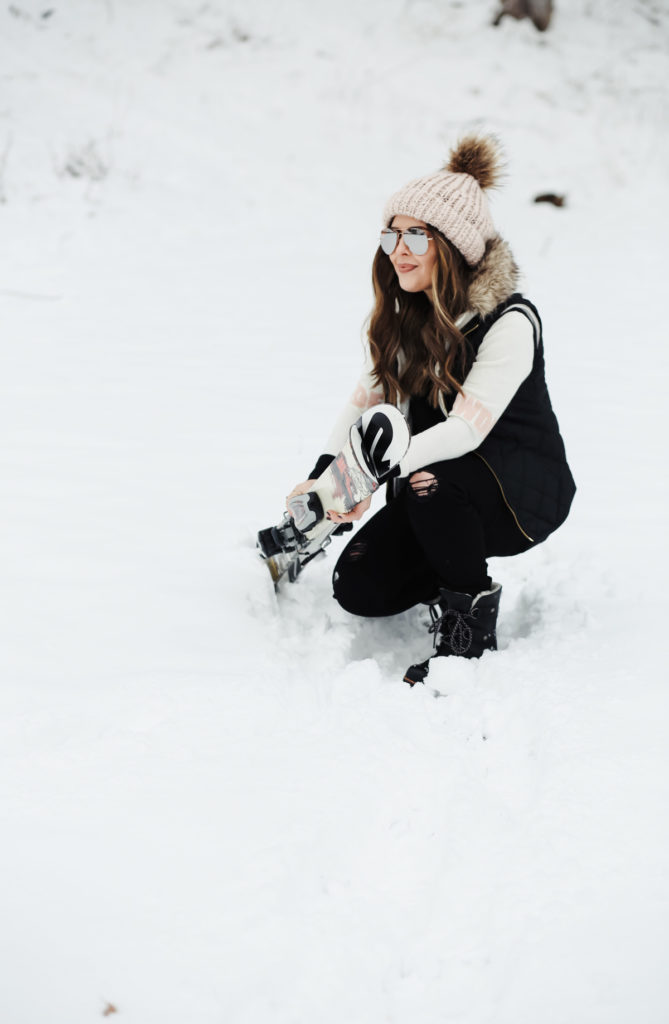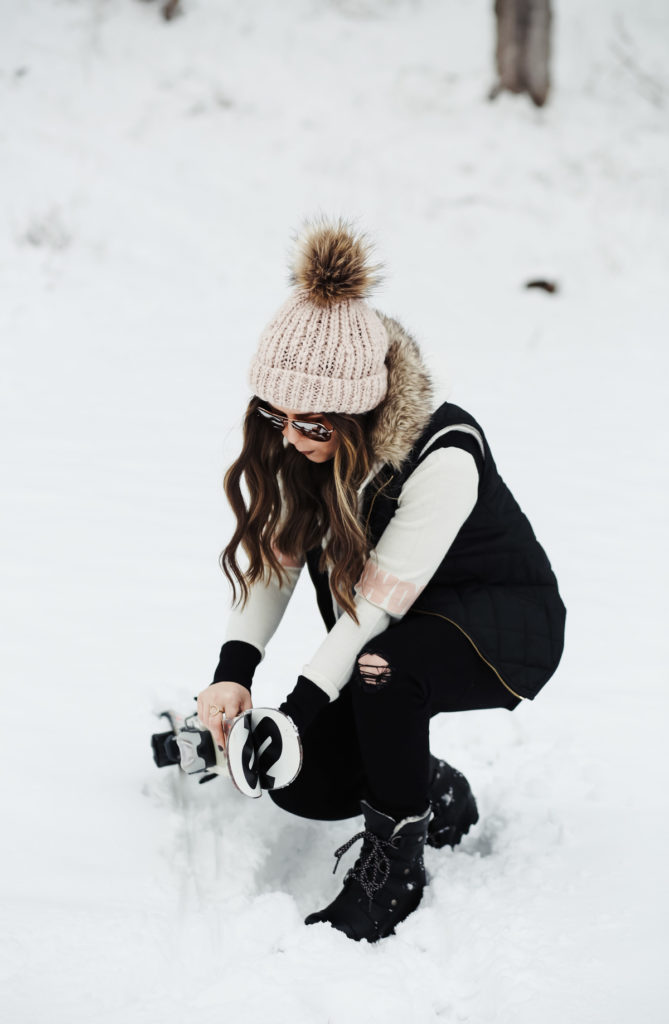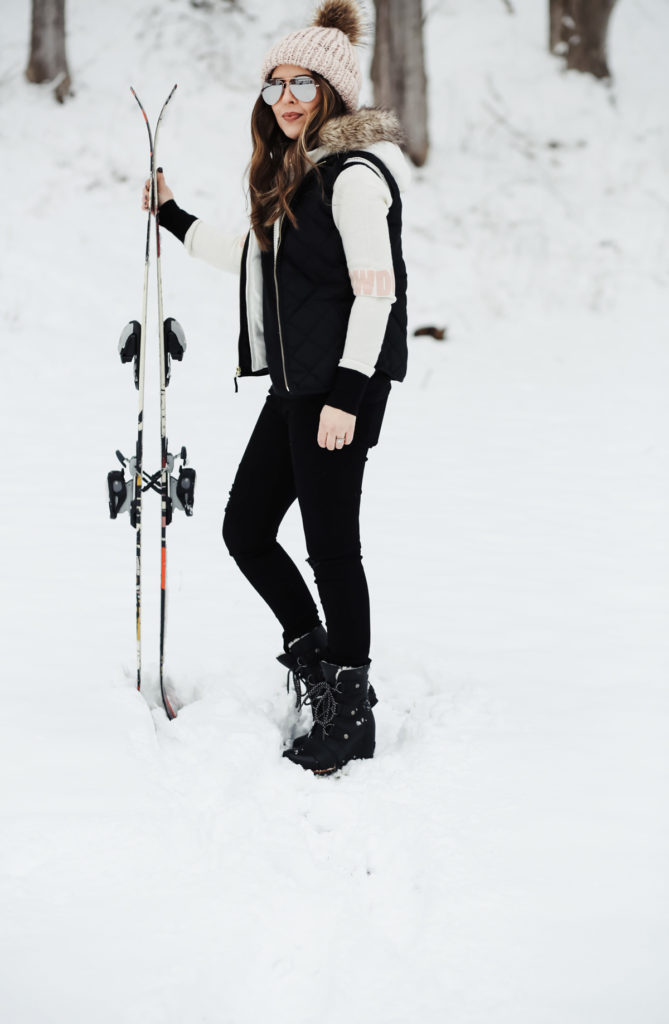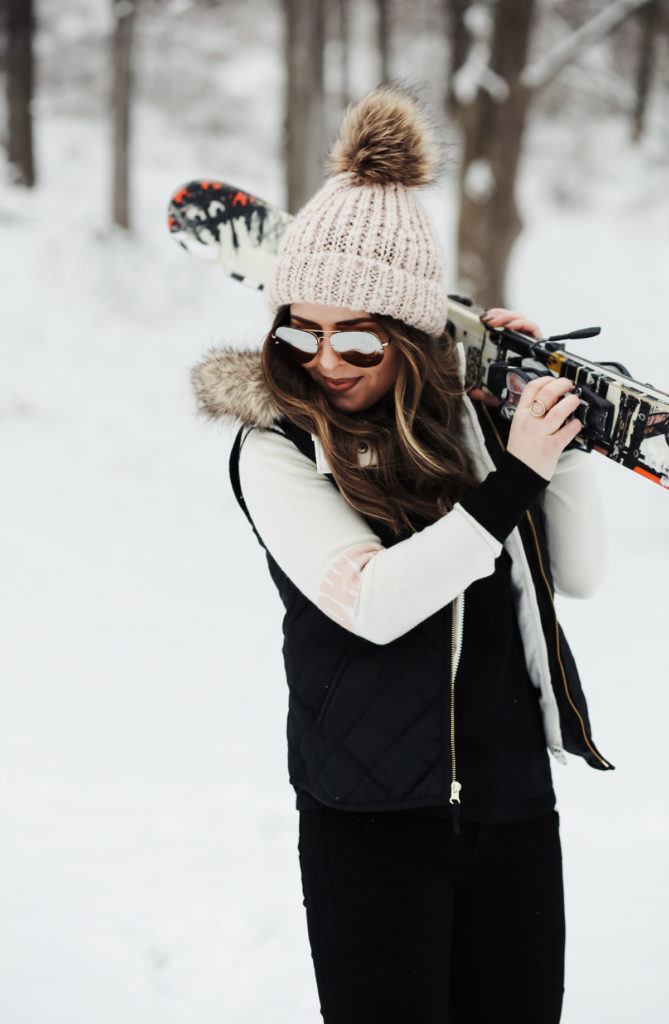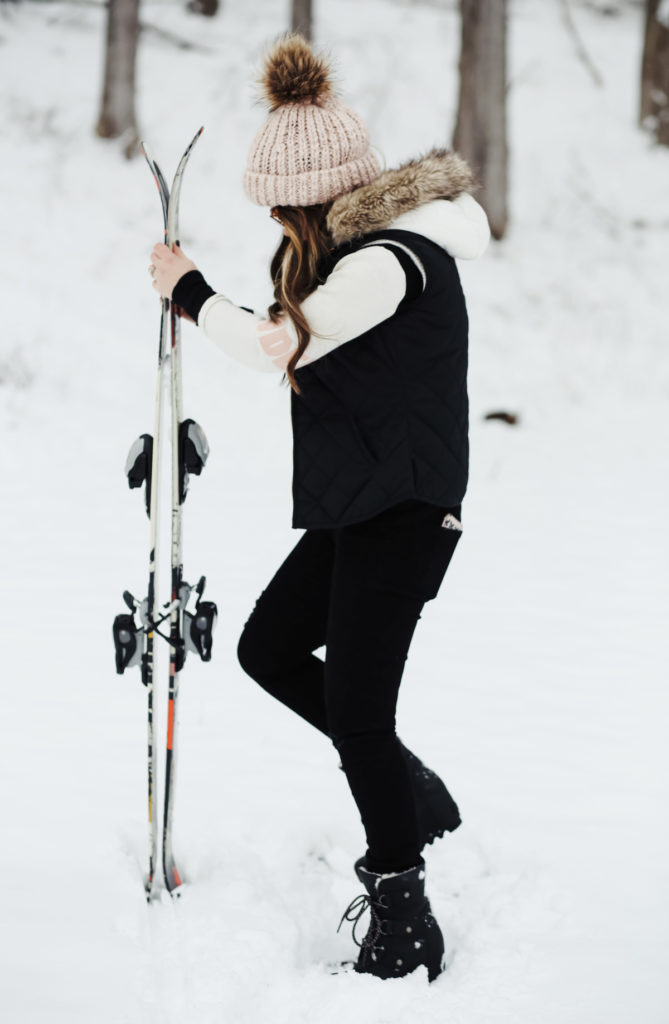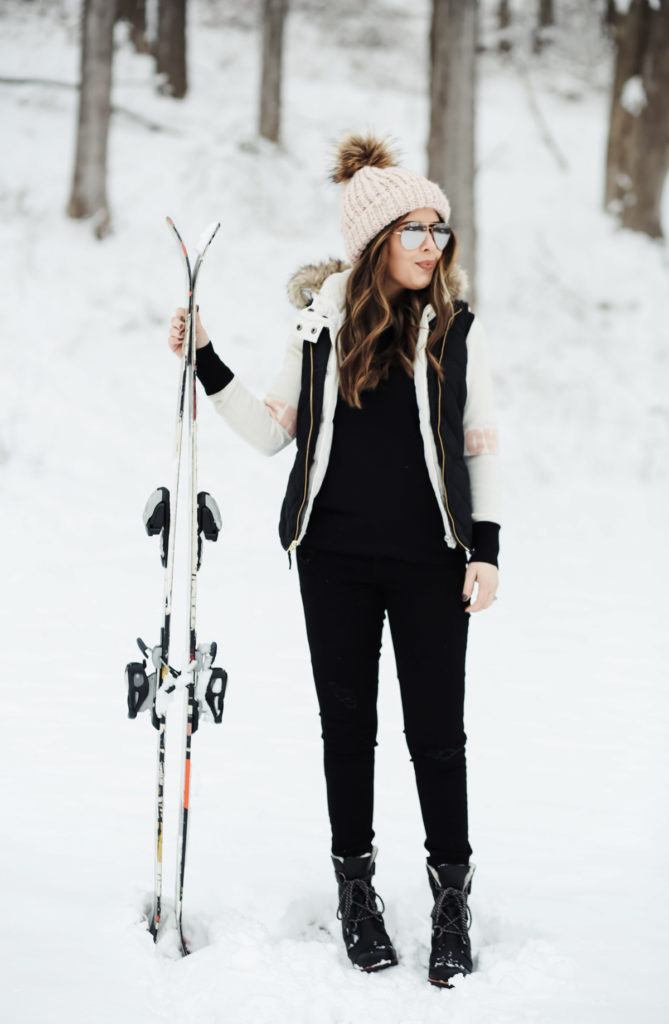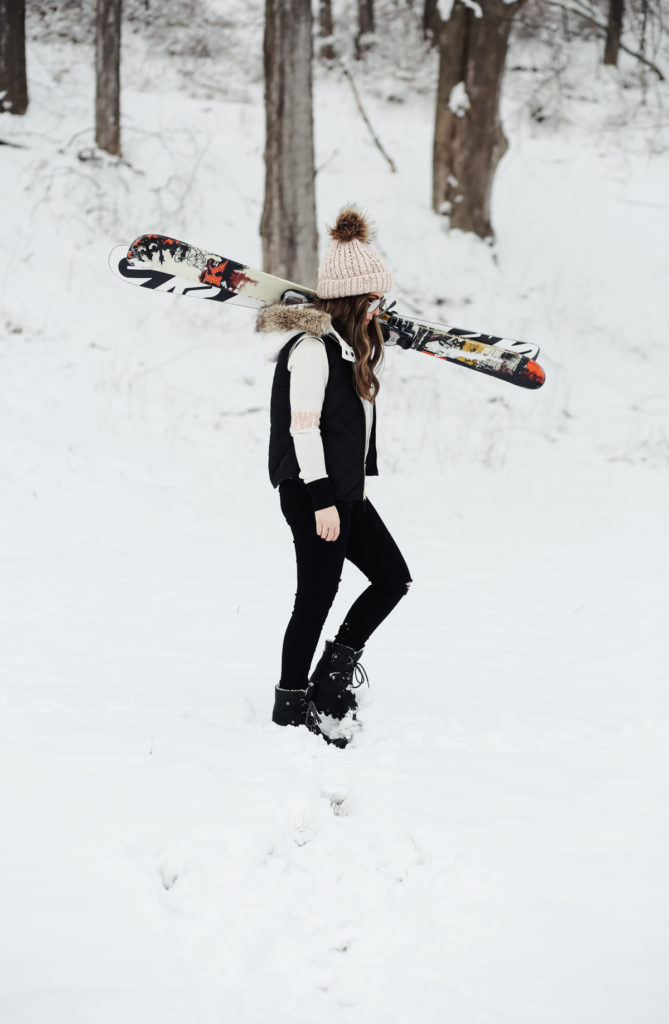 So let's talk about our favorite events, and moments so far shall we?!  I'm a die-hard figure skating fan, so of course, I'm thrilled they added the team competition 4 years ago, because, more skating to watch.  And then when Mirai Nagasu landed that triple axle the other night, total chills.  Love the married pair who skated to my favorite Moulin Rouge song, total tears over that one.  I could go on and on.  The snowboarding halfpipe is amazing, but oh my gosh I get anxiety every single time they go up for a pass.    I wanted to cry last night when the Australian girl fell right on her face.  It looked so, so painful.  And speaking of falling, how inspiring was it when that long-distance skier fell at the beginning and then didn't give up?  He literally went from last place to winning a gold medal.  If that isn't a metaphor for life, I don't know what is.
This is what I love most about the Olympics, they are so inspiring.
Have you been watching?  What have been your favorite moments?
SaveSave