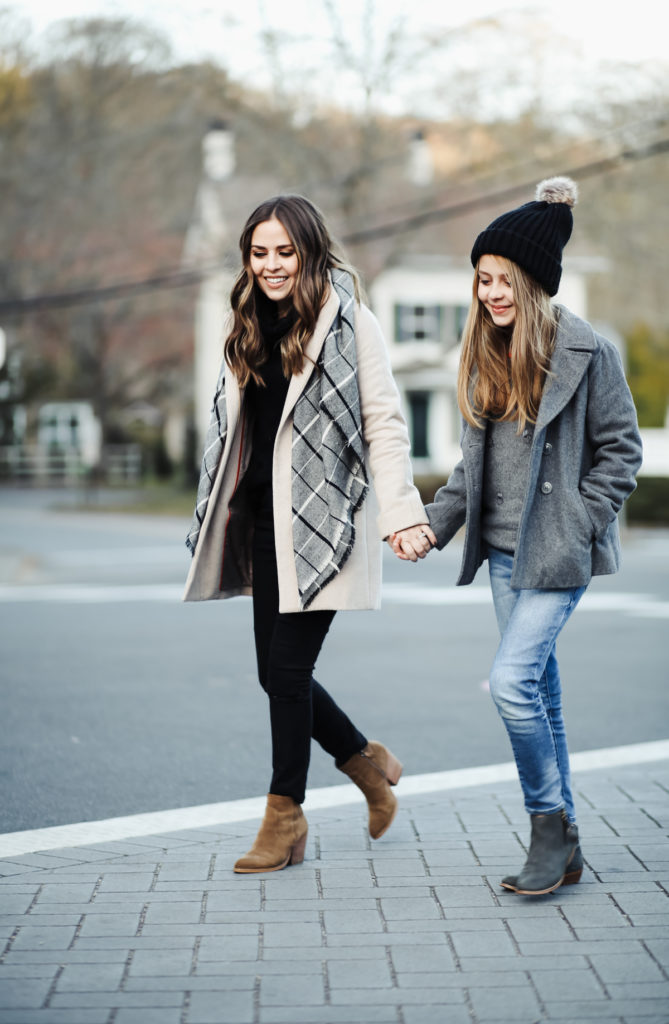 Hannah's:

Sweater

.(Tucker and Tate-in-store, not available online yet.)

Jeans

.

Booties

. Similar

Hat

. Similar

Coat

.

Last week we went to a soccer banquet at my kids' middle school.  I always think my kids are getting so big, and forget that mostly I'm just gauging their size from mine.  And I'm short guys.  I'm so, so short.  Take Hannah, for example, she looks so grown up here, don't you think?  You'd never know she's by far the tiniest 8th greater in her school.  Like tiny.  But next to me, she looks like she's really growing up… and really in every way but height she totally is.
So, Hannah became a teenager this year (which still blows my mind, how do I have a child this old?) and it's funny how subtly it happens, but suddenly she's not a little kid anymore.  There are lots of transitions that come with that, and one of them is the way she likes to dress.
When you're a kid who also happens to be really short like Hannah it can be really tricky to find pieces that fit your age, and also your body.