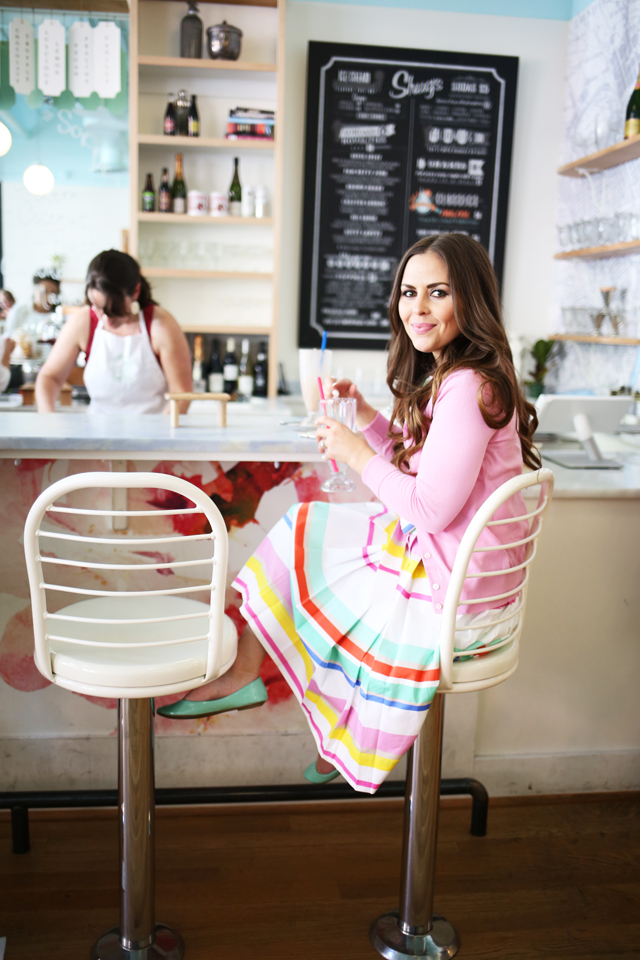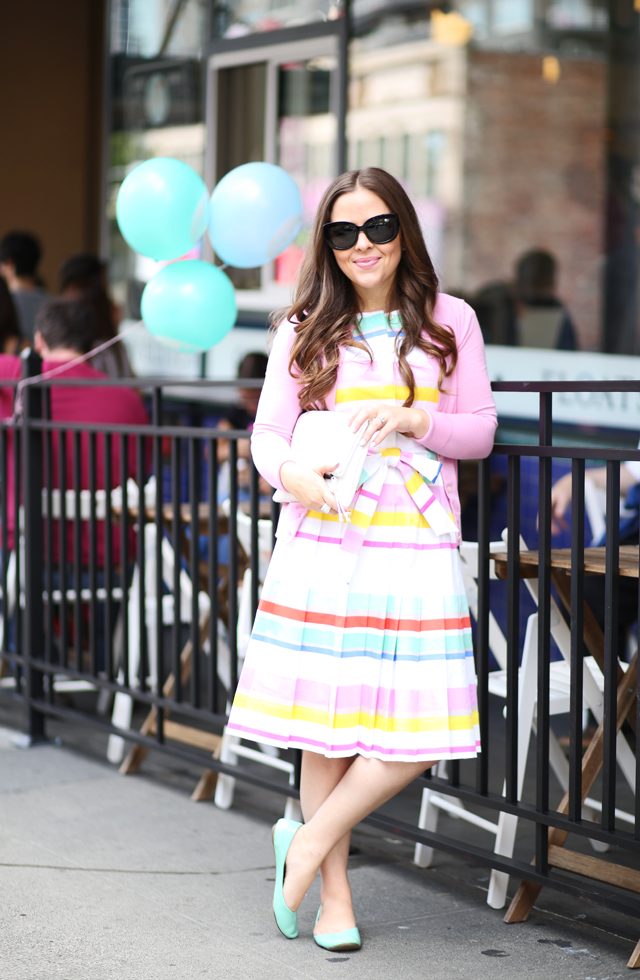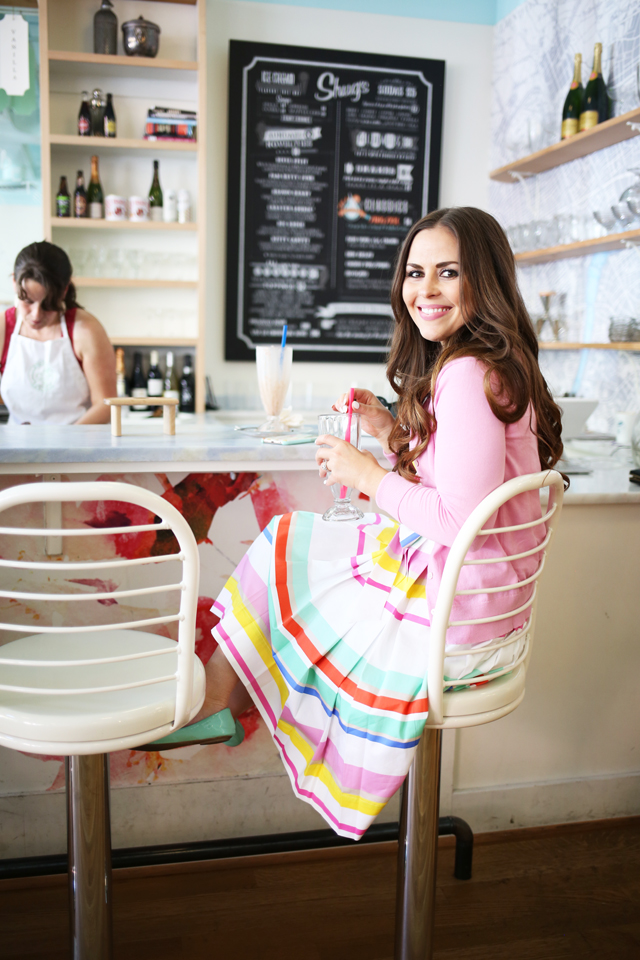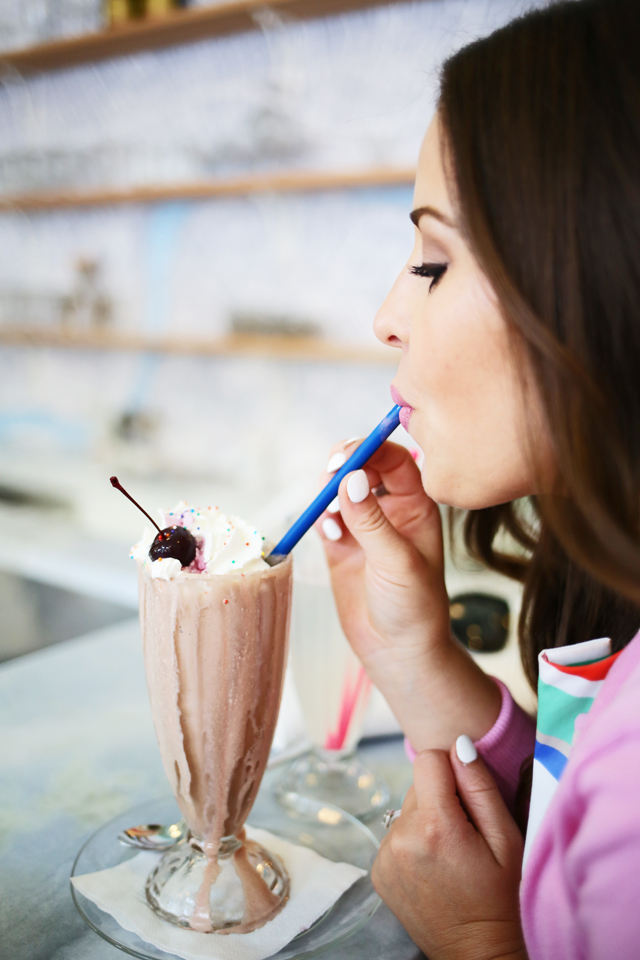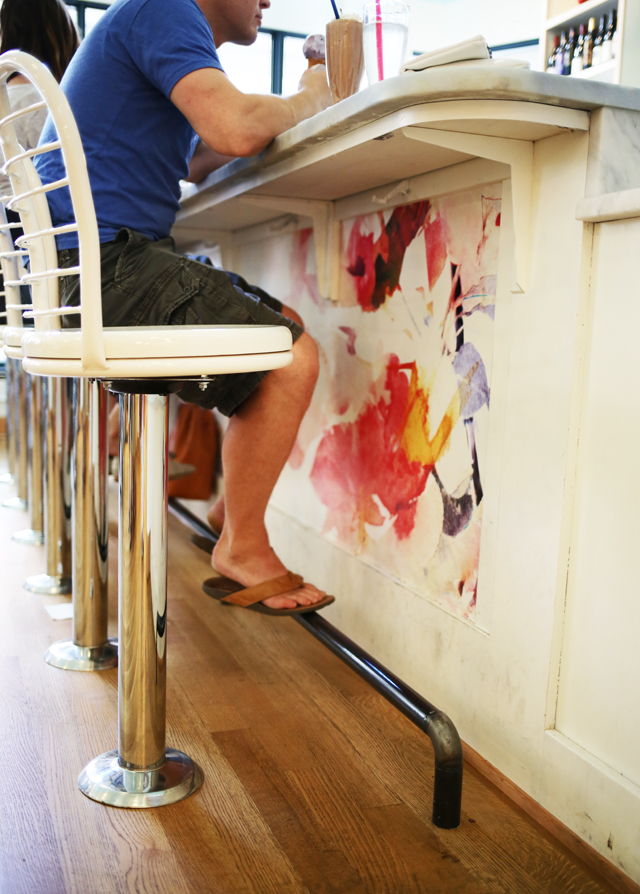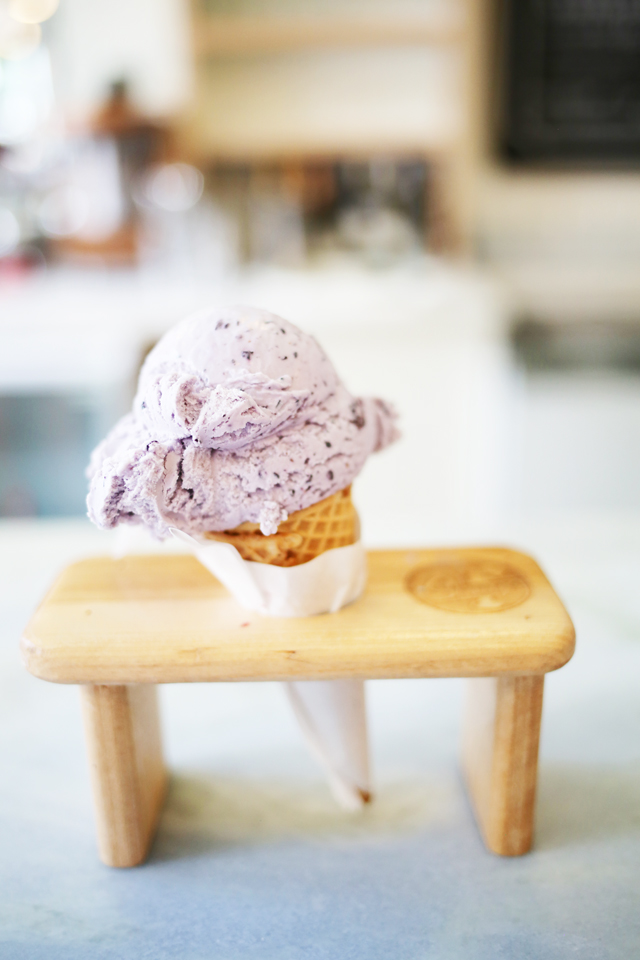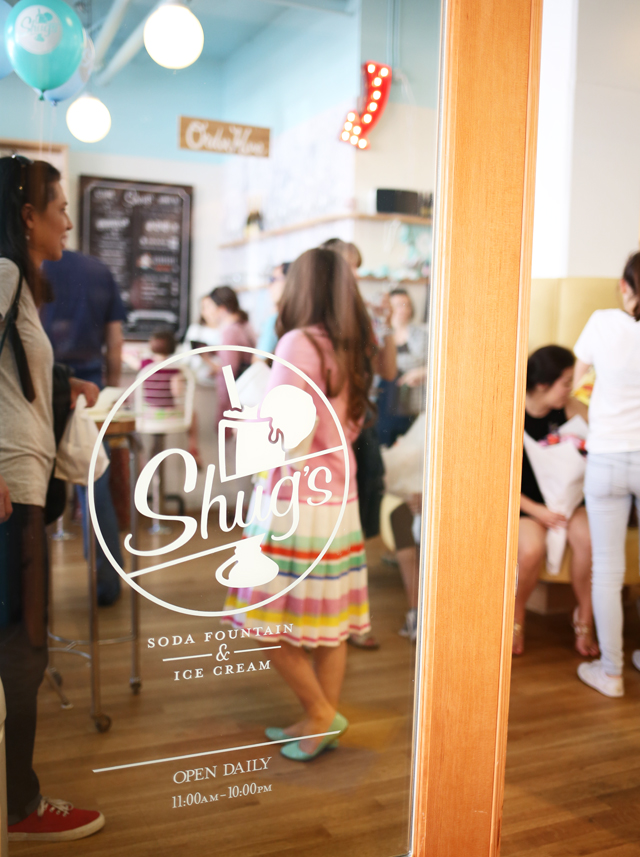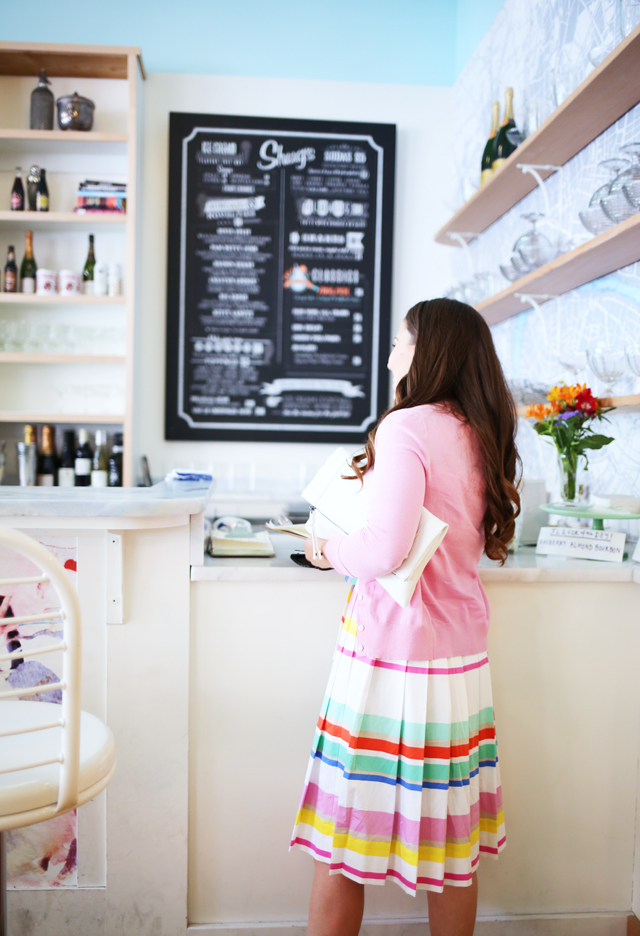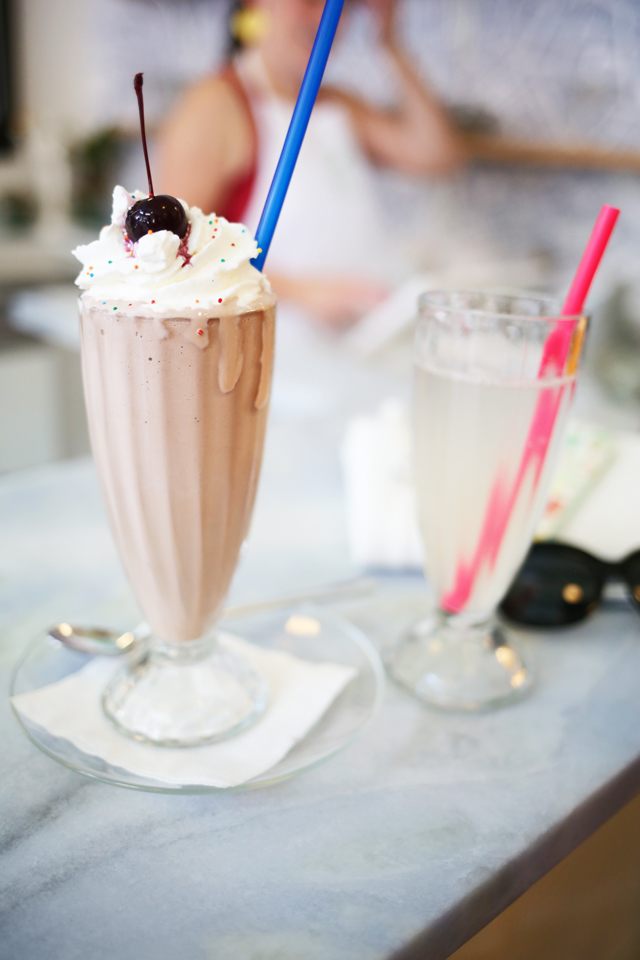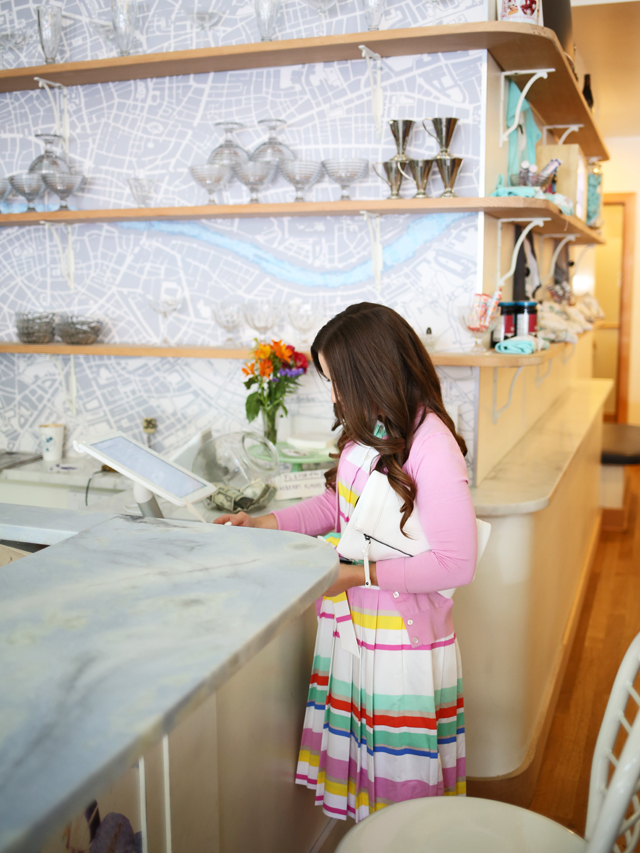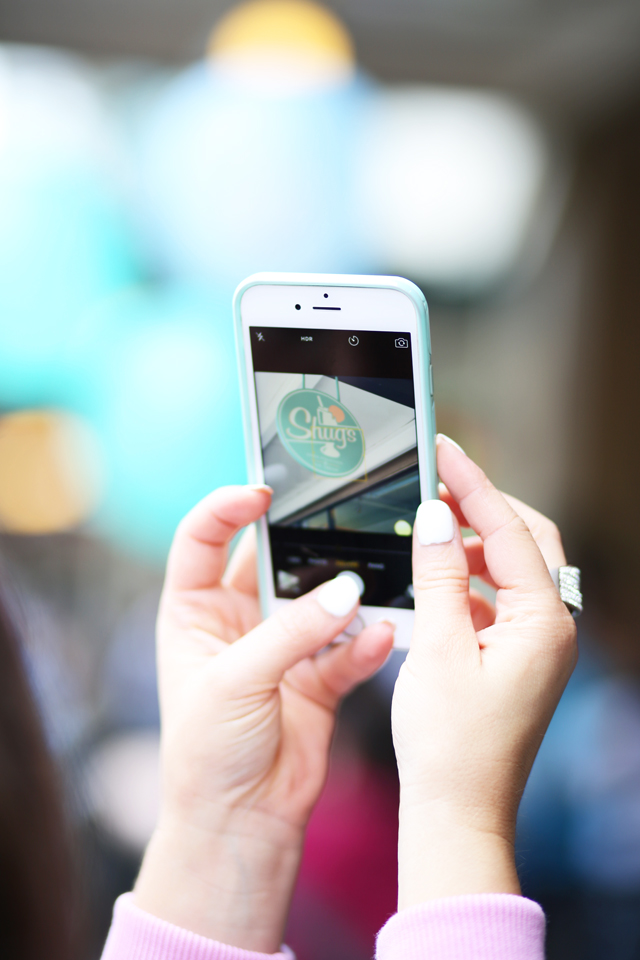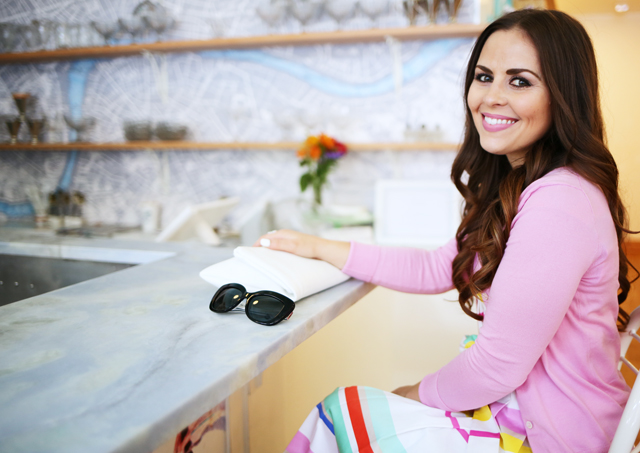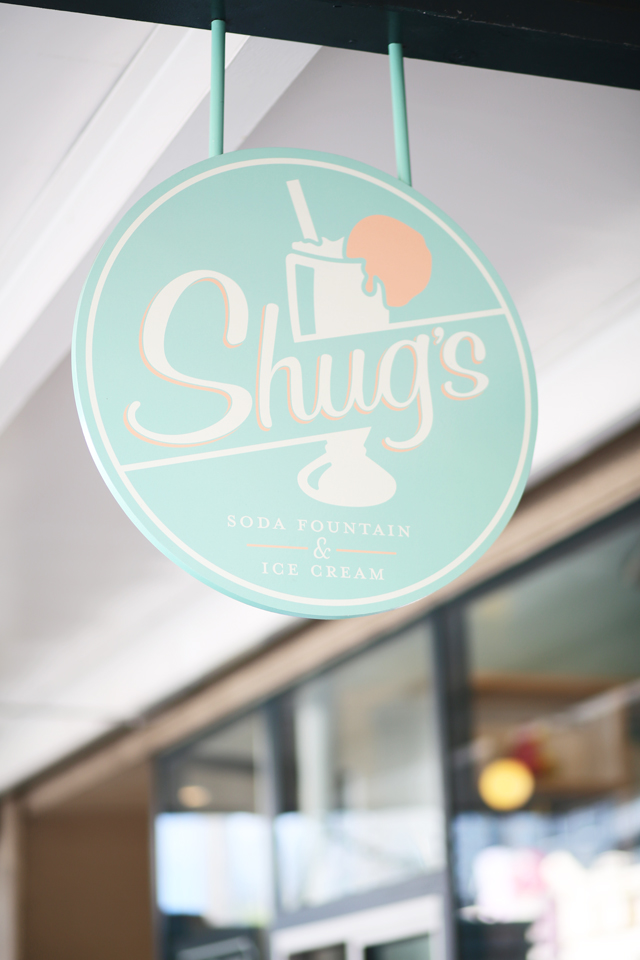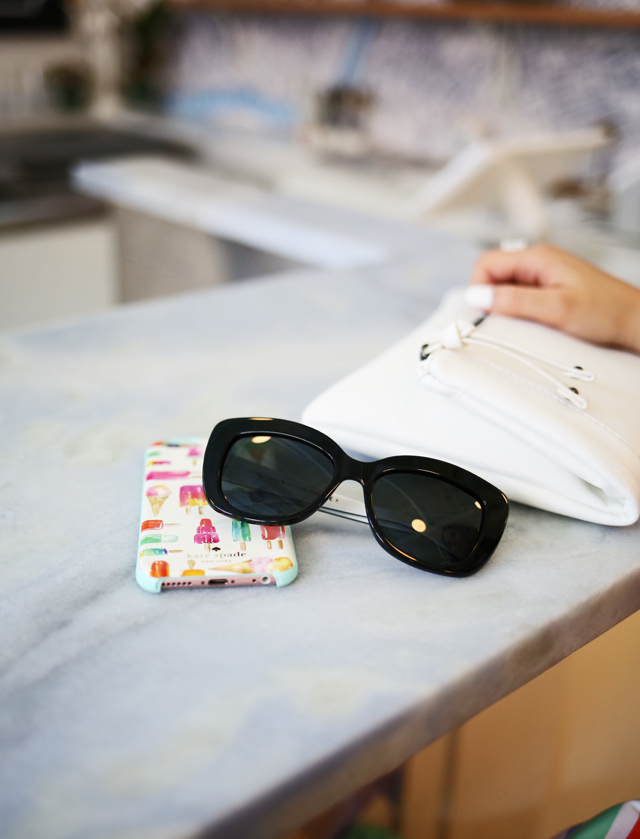 Dress. Sweater. Shoes. (similar.) Clutch. Sunglasses. Phone Case. Lip Color: MAC Snob.
I don't know about you, but I'm getting a nice laaaaaaate start to day after being out till midnight at the Gasworks Park firework show last night.  Don't you just love the fourth of July?  Best holiday ever…
One of my favorite things to do for a date night is to explore fun local spots to eat or get a treat.  Food is kind of my love language and I love it when I find a gem.  Last weekend, my husband and I decided to try out a new ice cream shop.  Shug's Soda Fountain and Ice Cream shop is right off Pike place market in downtown Seattle and oh my goodness it is the cutest little ice cream shop ever.  It just opened this April, and it's bright and cheerful, just like an ice cream shop should be.  I mean, it's got a mint colored ceiling.  Let's just say the design is perfect.
They sell old fashioned sodas (I got a pineapple soda, hello heaven!), ice cream, sundaes, milkshakes and other treats.   Their whipped cream is bomb.  If you're in downtown Seattle this summer (and beyond) go in and grab a chocolate shake, and tell them Cori sent you.  Just kidding, they have no idea who I am… LOL.  But seriously, go grab an ice cream, the mint ceiling alone is worth the trip.
Also, my pretty Kate Spade dress is still on sale (along with all their other sale items, handbags, shoes,etc) for an extra 30% off, but it ends today so hurry, hurry!
Happy Tuesday everyone!