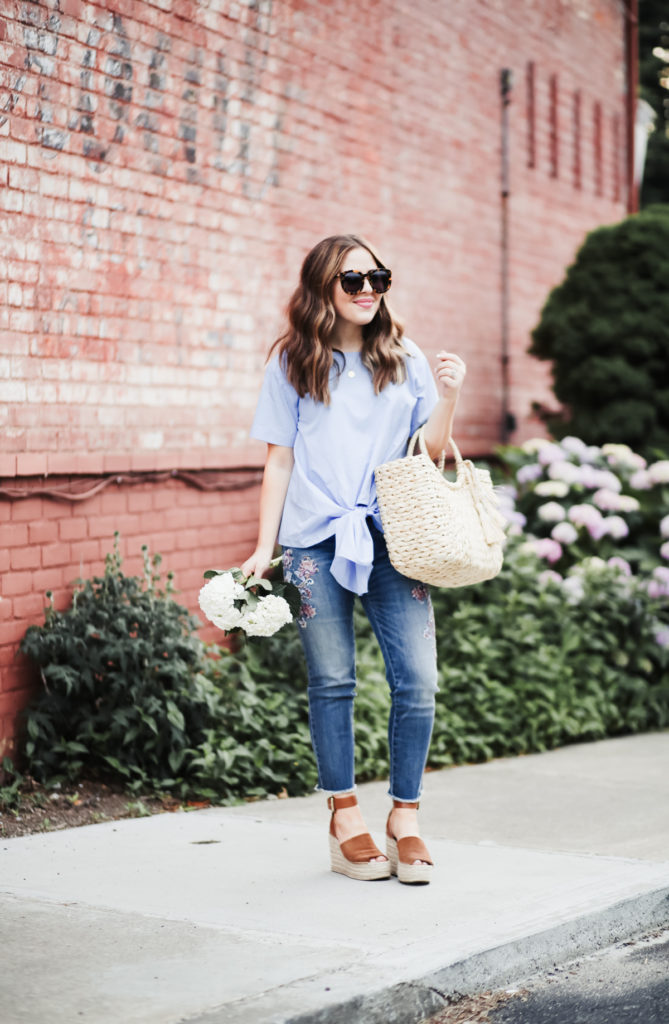 Okay, first things first, we need to talk about the

preview catalog for the Nordstrom Anniversary sale

that just came out.  Have you guys seen it yet?? Seriously, go look. (Scroll to the bottom of the page to find it.) It looks like plaid is going to be big this fall (yay!), and leather skirts (double yay!), of course there are going to be some fab booties and swoon-worthy flats…I literally can't wait till it starts in a couple weeks.
  Last year, I pulled an all-nighter the night the

Nordstrom Anniversary sale

 started rounding up all the best pieces and it was seriously so fun.  I'm thinking this year of doing some live

Facebook posts

that night on my

Facebook page

, (are you following me over there yet?  We have a lot of fun.) letting you know the minute I find really good stuff, cause last year some of my favorite pieces sold out by the end of the 1st morning. #Annoying.  That way you won't miss anything, and I get to drink a lot of Dr. Pepper. (Win/win)  Anyway, if you're interested in hanging out all night with me, like a crazy shopper, come follow my

Facebook page

.  I promise I'm fun after 1 am. ;-)
Also, you can only shop the

Nordstrom Anniversary early access

if you have a Nordstrom card.  You definitely want to get one of these.  I wrote a post about

how to sign up and what your options are here

.  Even if you just use it during the sale and then lock it in a drawer the rest of the year, I swear it's worth it.