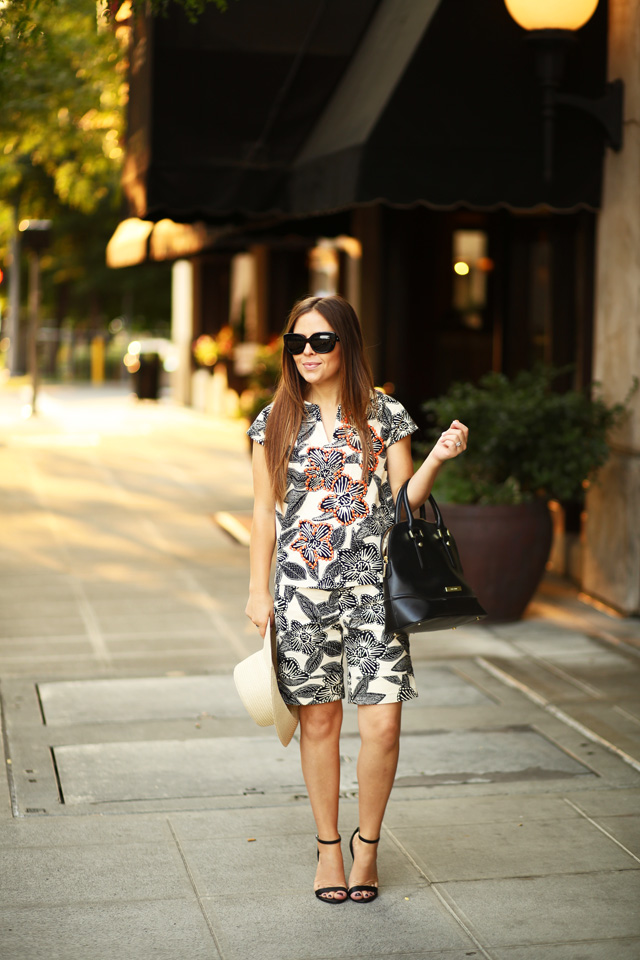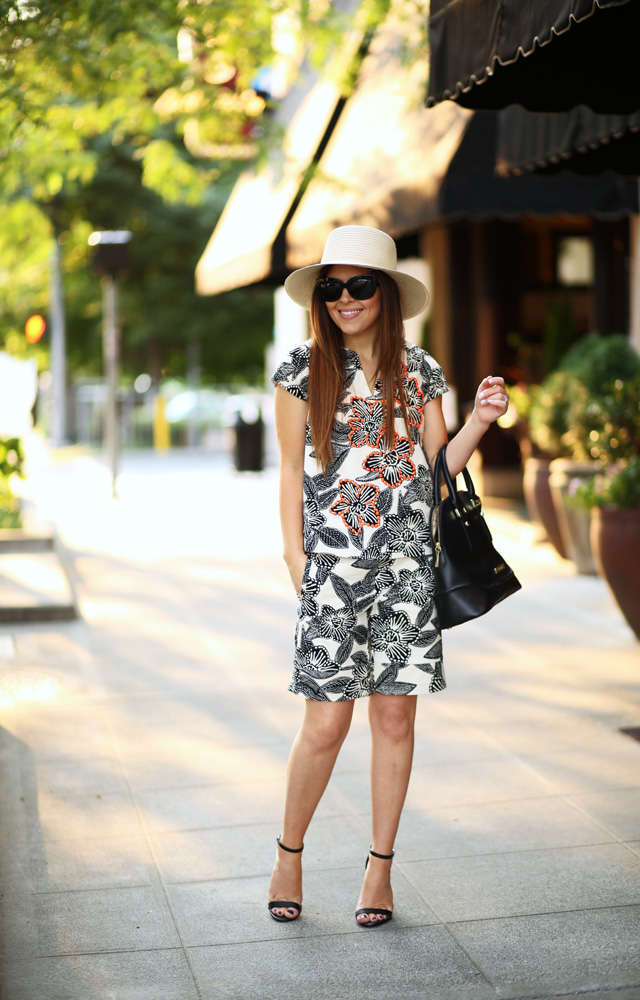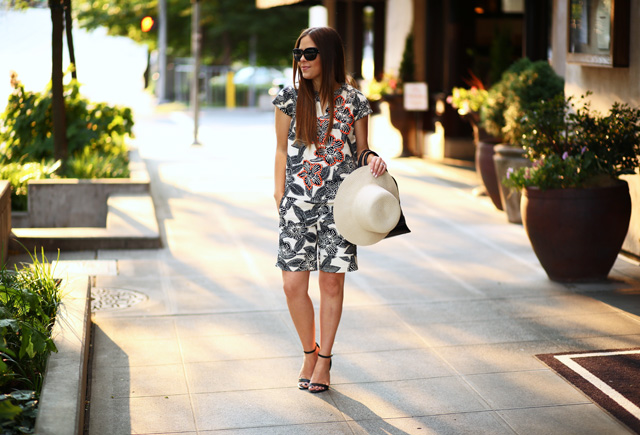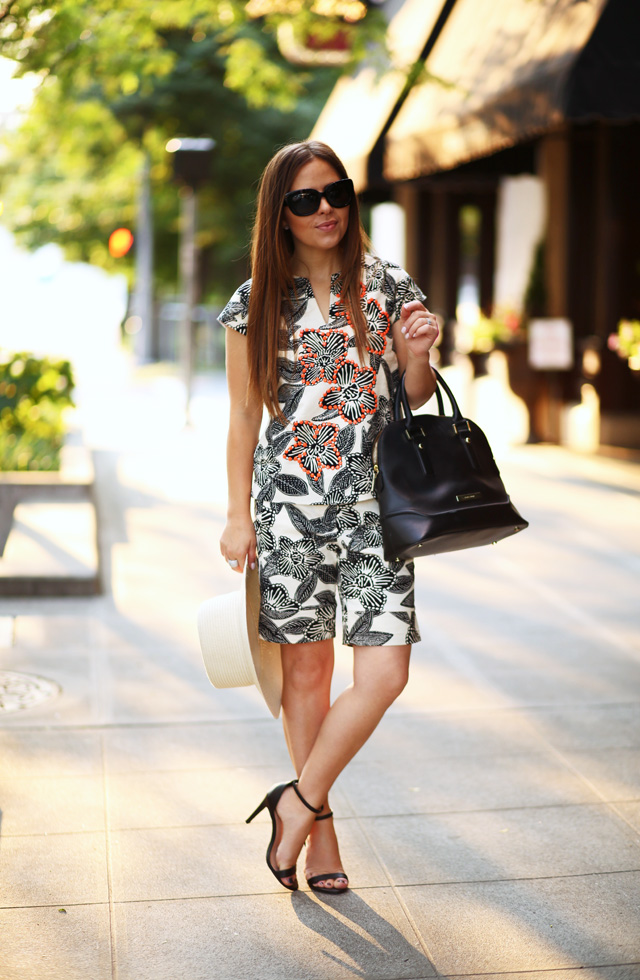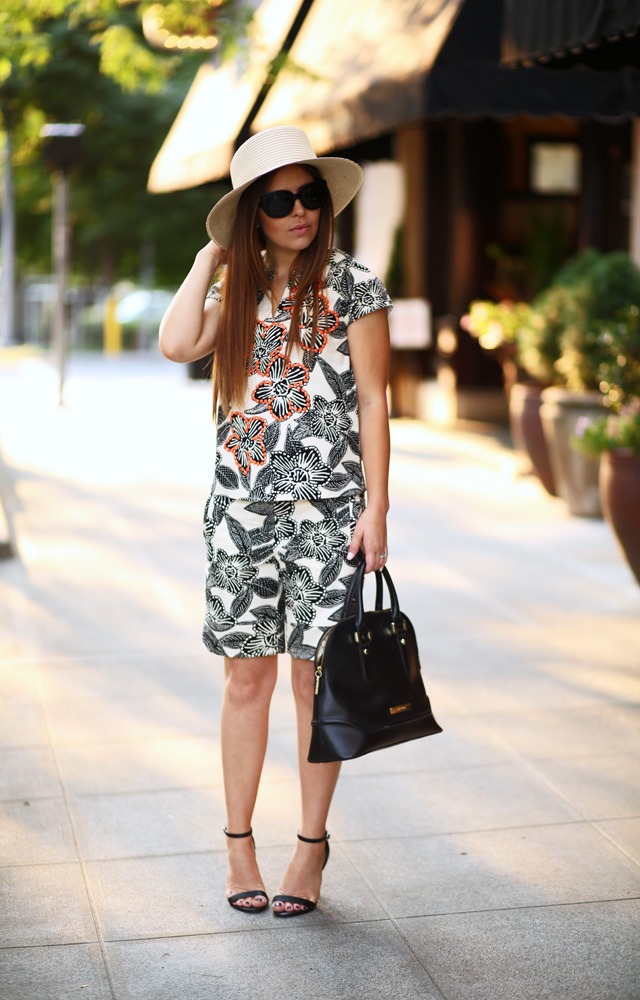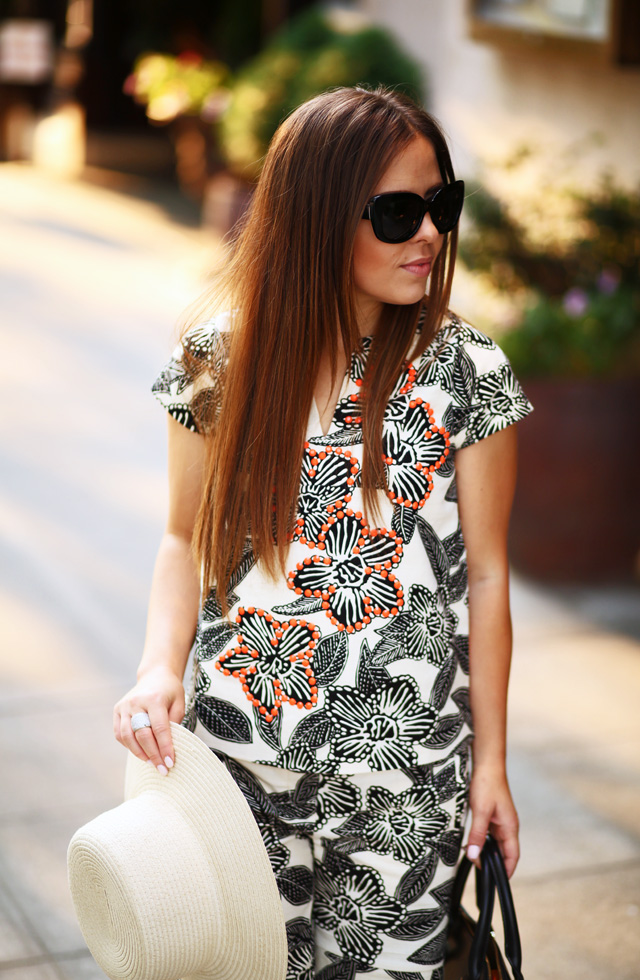 Top, Shorts: J.Crew. (sleeves added and shorts lengthened by me.) Bag: Old. (similar here.) Hat: H&M. (similar.) Shoes: ASOS. (similar here.) Sunglasses: Kate Spade.
I'm a real sucker for matching tops and bottoms.  If you've been reading this blog since the very beginning you might remember I used to make myself matching skirt/top sets.  I loved the way they ended up looking like a dress but you can also wear them apart, mixing and matching them with other pieces from your closet.  I called them dress separates.  That's basically what I love about this set.  Except, you know, short separates.  I can't wait to mix and match these with other pieces in my closet.  Also, I love the tropical print on this set, A. Because it's black and cream with a little neon (I love that it's a bold print in an understated color) and B. It doesn't look kitsch.
 I added sleeves and lengthened the shorts to make them work for me by buying a spare set of shorts in the largest size I could find and taking them apart to use the material.  The set is on a deep discount so I felt fine buying another pair of shorts since I snagged them for around $12.  I love that I can now wear this top without having to layer it.  It's been such a hot summer in Seattle, that's become a requirement for me.  The less layers, the better.
Hope your weekend was lovely!  Onward!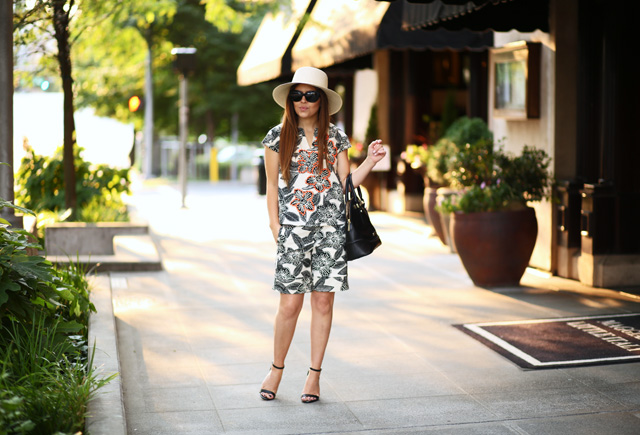 shop the look:
______________________
more fun shorts: