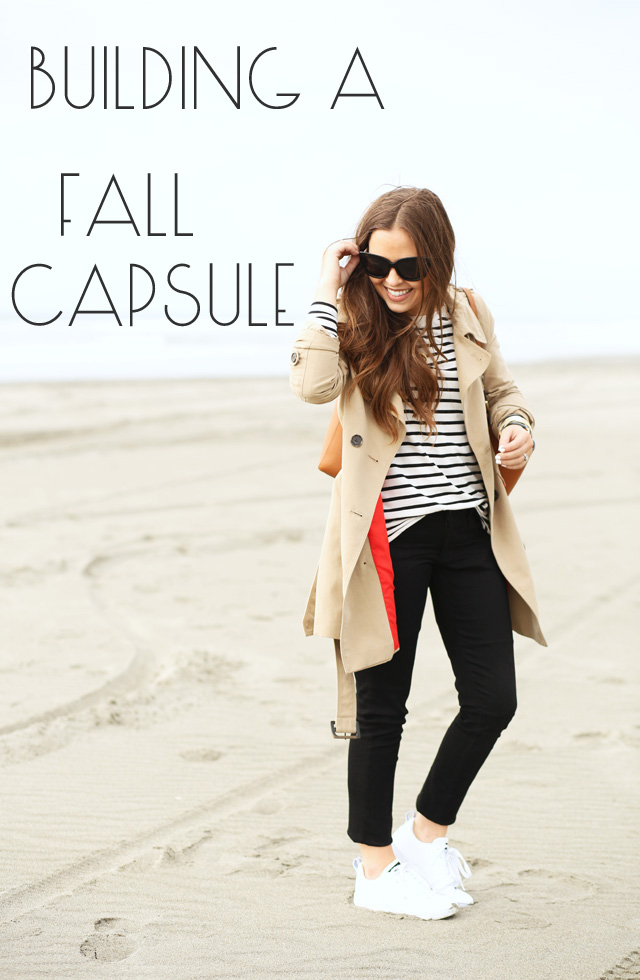 Hey Guys!  It's Friday!  Apologies for being a bit MIA this week.  I caught a nasty bug and it's been making its way through our house this week.  Gotta love flu season.
Since tomorrow marks the first day of October, I thought it would be fun to do a fall capsule post today.
So what is a capsule?
The readers digest version is: it's basically a mini seasonal wardrobe made up completely of versatile pieces that you love, and that can be mixed and matched with each other for endless chic outfit combinations.
While, I don't stick strictly to my capsule only, (I like mixing in other pieces too much,)  I always use it as a foundation for building the rest of my wardrobe on.  I don't think there's a day when I don't wear at least 2 or 3 pieces from my capsule.  Having a good collection of versatile basics makes mixing in those more trendy pieces a cinch.  Since I started approaching my closet with a capsule mindset, my wardrobe has worked so much better for me, and I've had a lot less heartache when it comes to getting dressed.
Here's what made the cut into my fall capsule this year: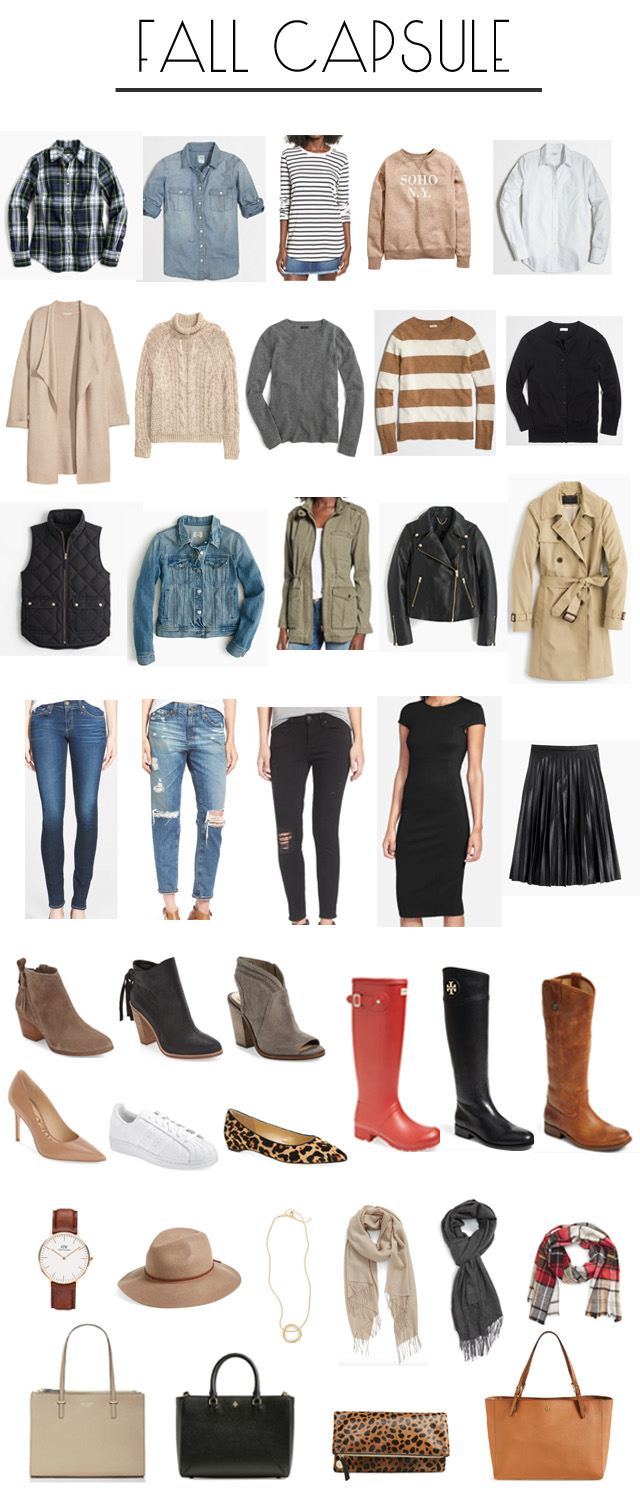 What I love about these pieces is that they are all classic, made to last, will be in style for years, and they are so easy to mix and remix with each other.
So do you build seasonal capsule wardrobes?  What's in yours?