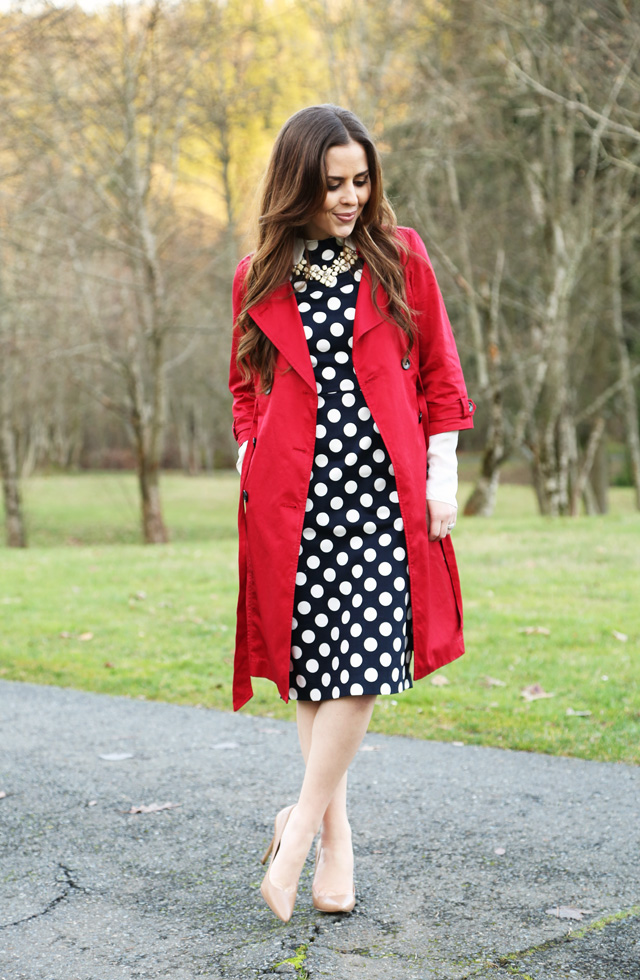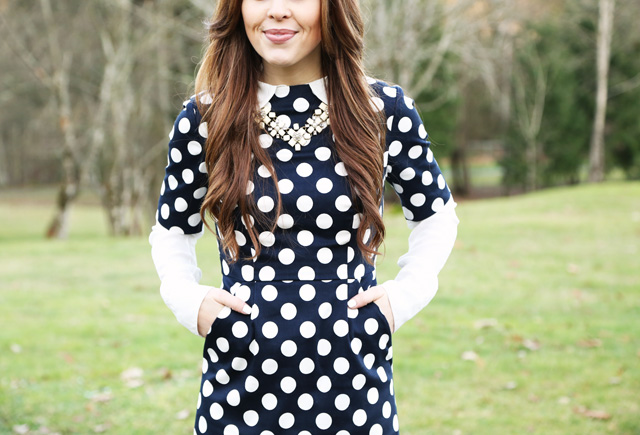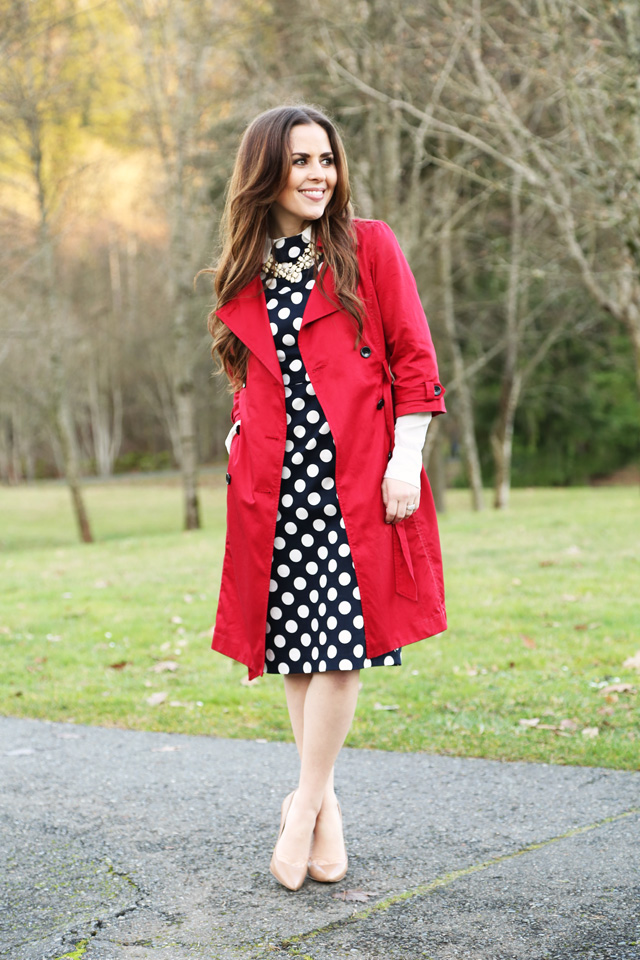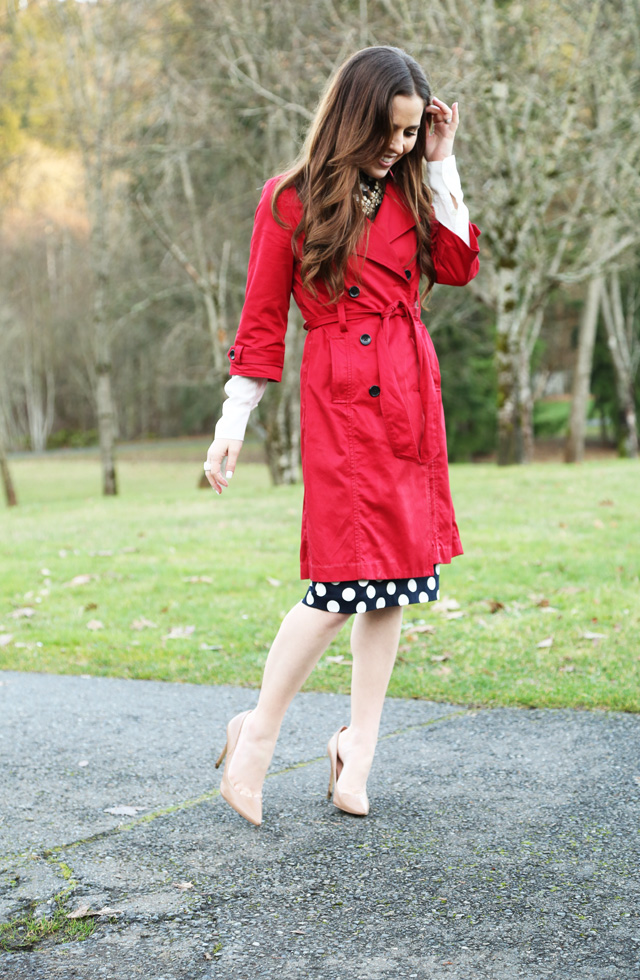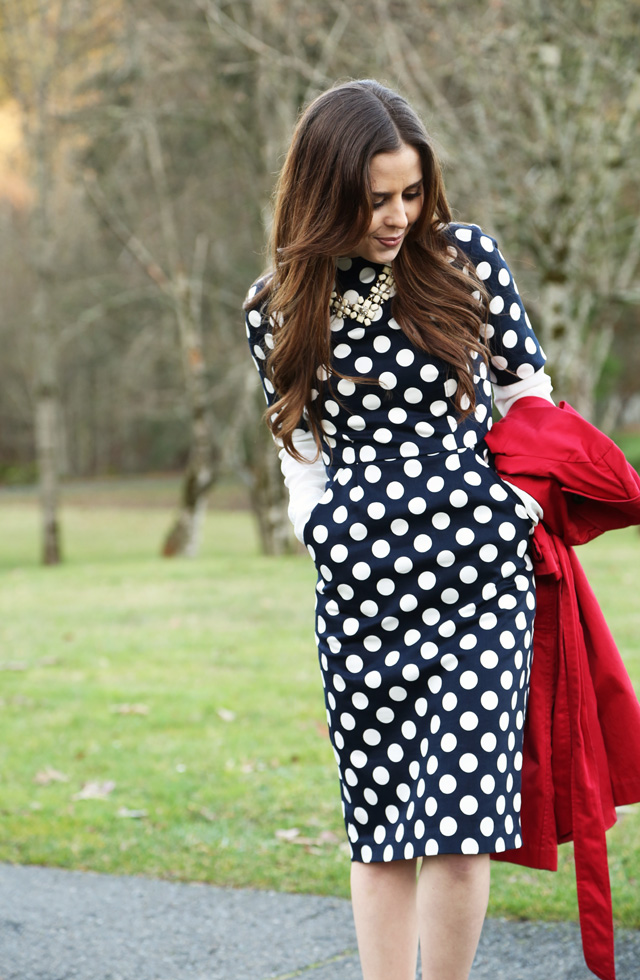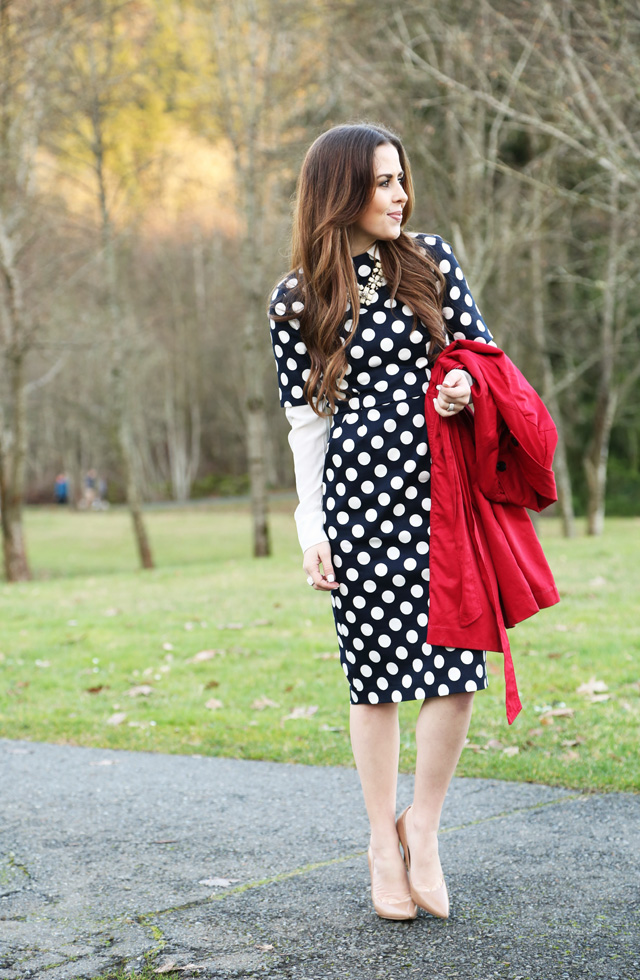 Dress: my design: The Classic Dress. Trench: Old Navy. (old. similar here and here.) Silk blouse: Everlane. Necklace: JCrew Factory. (similar here and here.) Nude Pumps: Enzo Angiolini. (similar here and here.)
It's almost alarming how white my legs are.  Good grief, it looks like I'm wearing tights, and white ones at that.  But nope, those are my legs.
In other news, this dress.  I haven't worn it in about a month, because sometimes when I wear my own designs I feel like a walking advertisement, or something.  But then I remember that I design clothes for a reason, because they are the pieces I want to wear myself.  And this dress is one of my very favorites.  But really, how can you not feel great in a classic polka dot sheath dress, especially if it has pockets.  Also, for those of you who've asked, these dresses look amazing if you are a lady with some curves.  They're made of a cotton sateen stretch that gives in just the right places, and emphasizes all your best points.  That's the beauty of designing around the natural waist, which is pretty much what I do.
{XO}
Hope your Monday is just dotty…
;-)