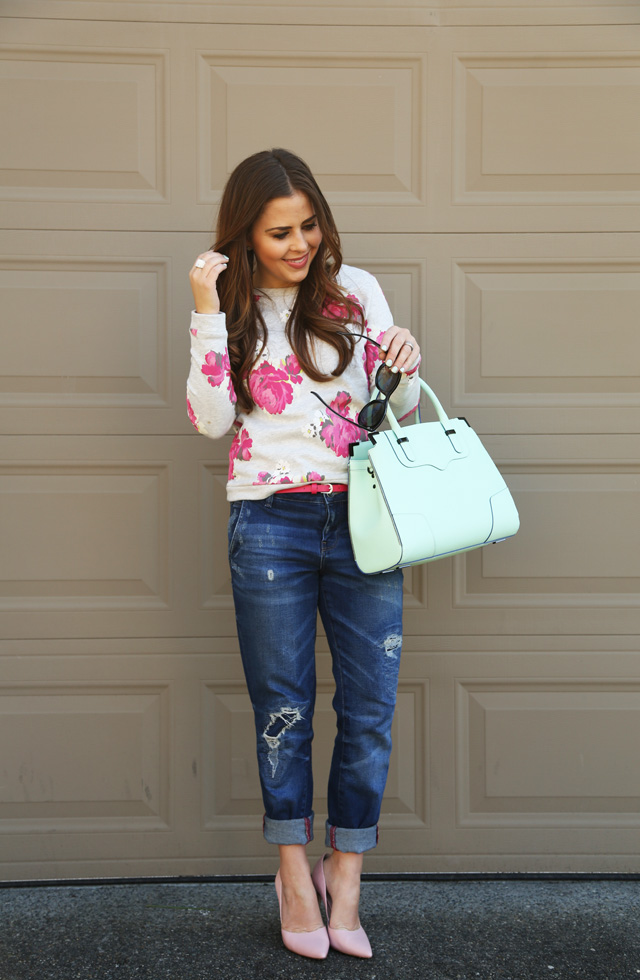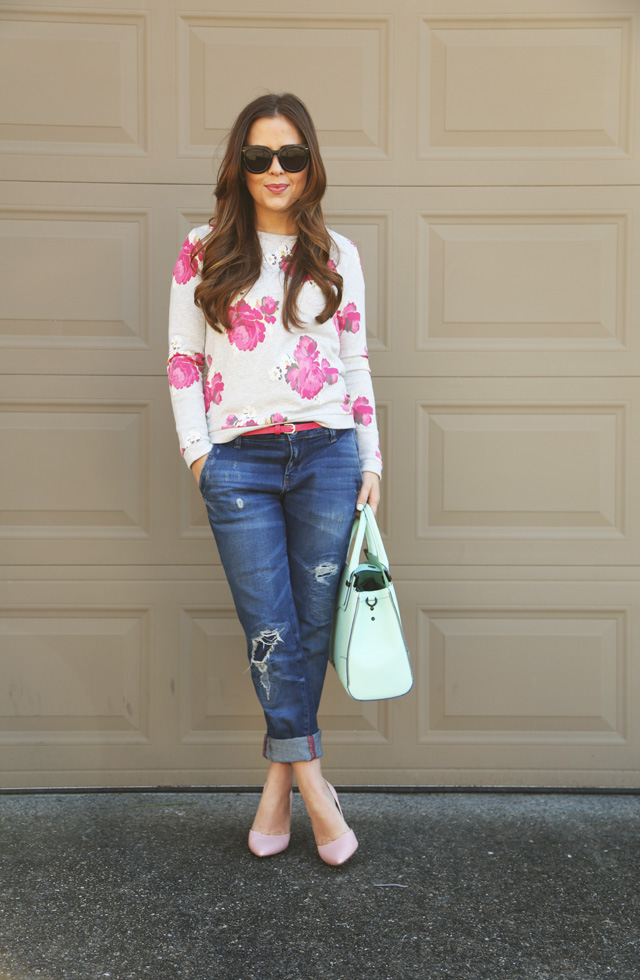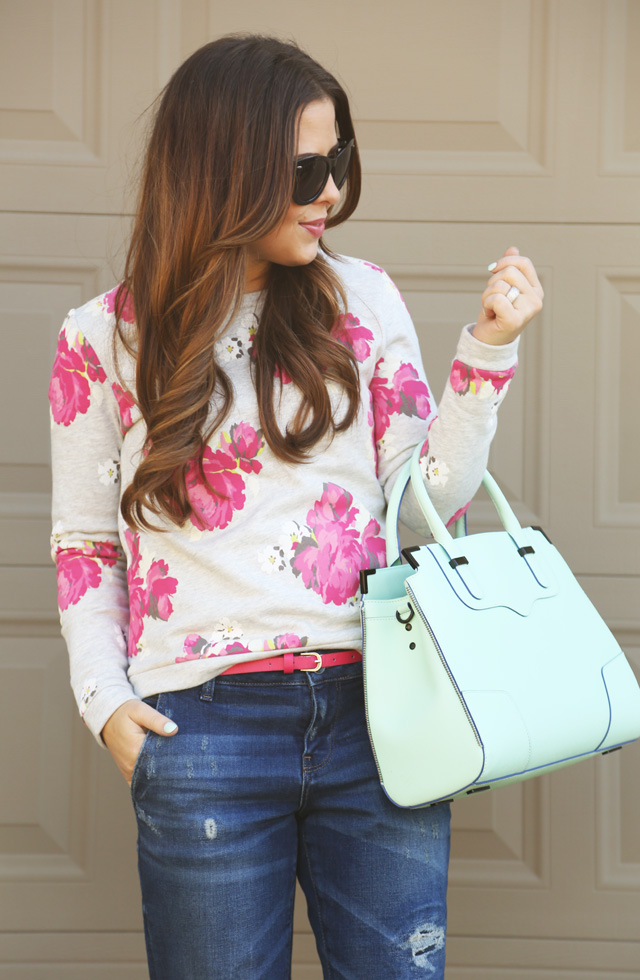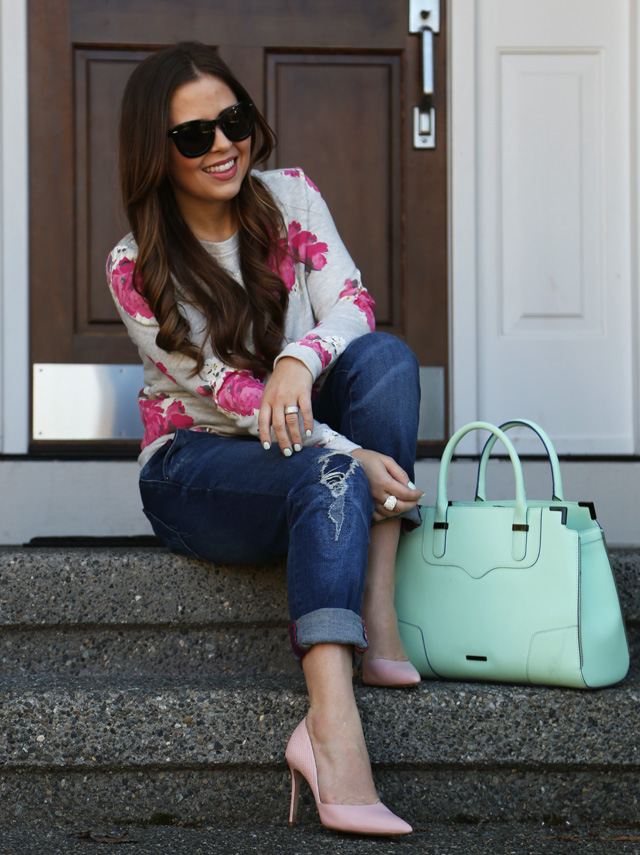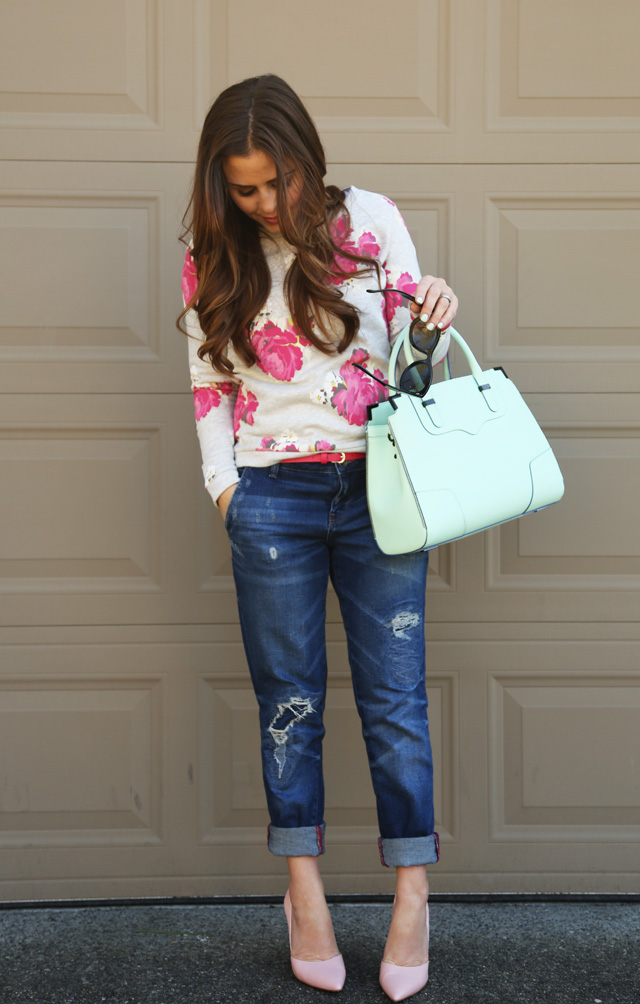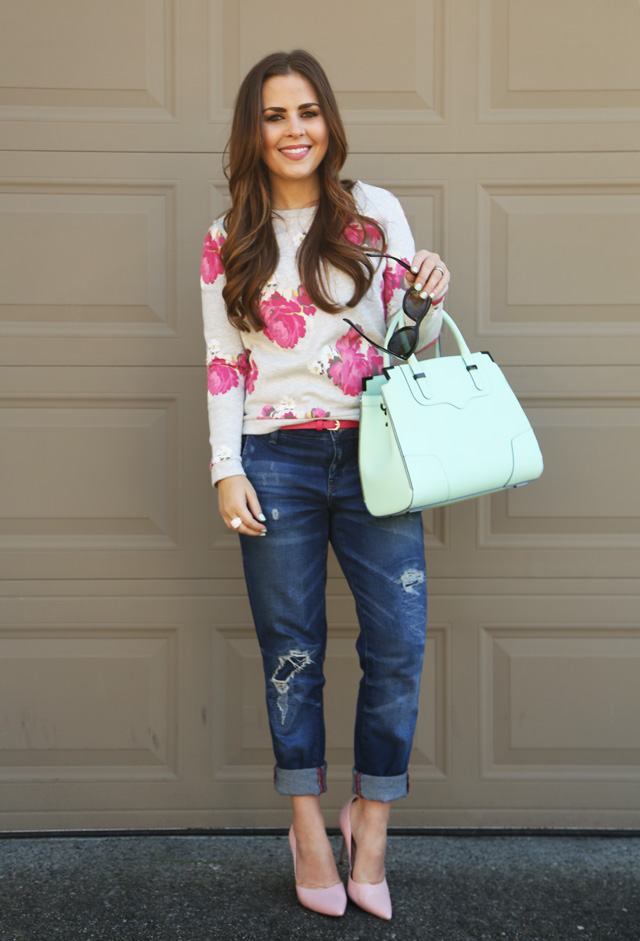 Sweatshirt: Loft.  Jeans: Zara. (similar here and here.) Shoes: Nordstrom.  Bag: Rebecca Minkoff.  Sunglasses: H&M (similar here.)
You know I love a good casual glam outfit, and I think a sweatshirt and stilettos pretty much fits that bill.  I wore this yesterday when we had both the science fair AND the pinewood derby in the same night.  At the same time.  Gosh, I love it when that happens.
Just kidding.
I really, really hate it when that happens.
You know what I love?  This sweatshirt.  I spent a lot of years kind of "off pink," and then for some reason over the last couple months I'm all about the color.  Only problem is, when you are off a color for several years, you end up not having any of it in your closet.  In fact, a couple months ago when I reorganized my closet, I realized I didn't have much color in it at all.  Lots of navy blue though, plenty of that.  Anyway, this spring I'm all about pink, and florals, and minty accents, because let's be real, I will never quit that.
Happy Friday everyone!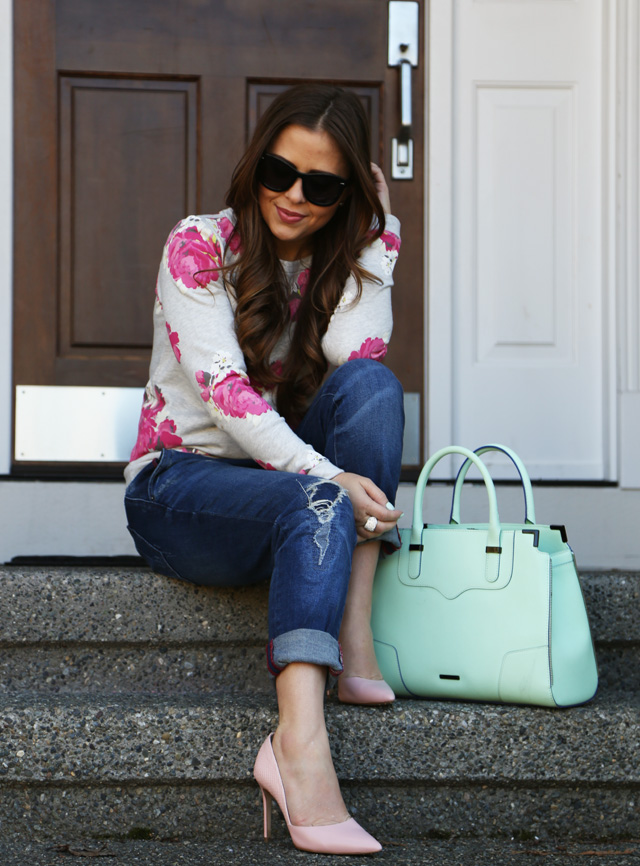 shop the look:
__________
__________
A few fun things for your weekend:
The Loft friends and family sale is happening now.  40% off your purchase.
Gap's spring sale is happening right now, up to 50% off.  Also, their best dressed event is happening.  $30 off all women's dresses, $15 off all girls dresses.
Nordstrom has a fun April trend guide. Their graphics and florals look is my favorite.
Loooved this post on Time Management hacks by one of my faves.  Seriously love everything she posts.
This floral jumpsuit look by Kendi, still has me floored. (insert slow clap.)
Loving all the new arrivals at JCrew Factory.  Everything is 50% off right now, and also this sailor sweater is the best thing ever.
Speaking of JCrew. extra 30% off sale with code THEBEST.
This adorable couple's Cookbook launch party was the dreamiest thing ever.  Loved every single image.