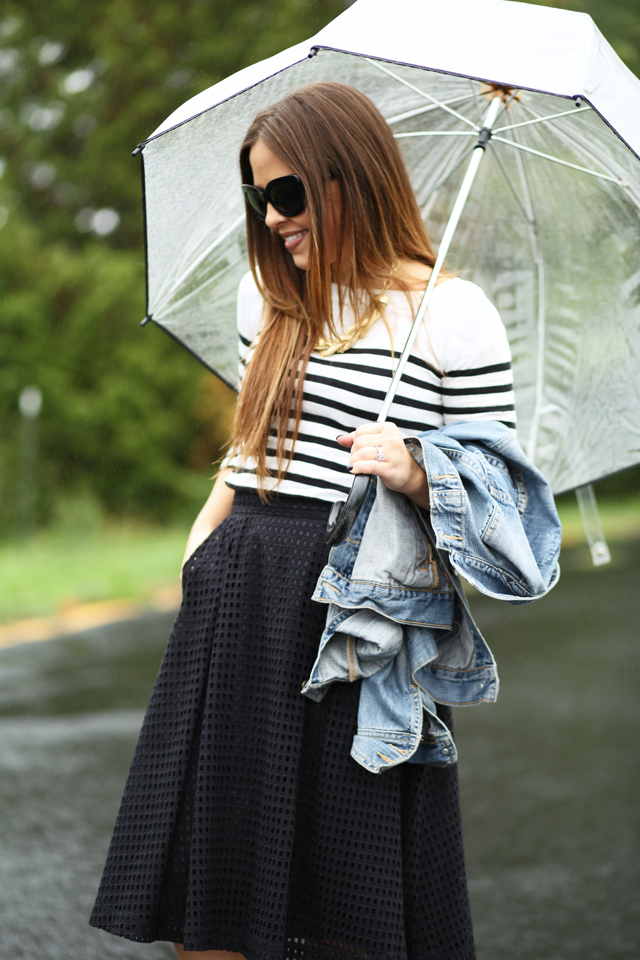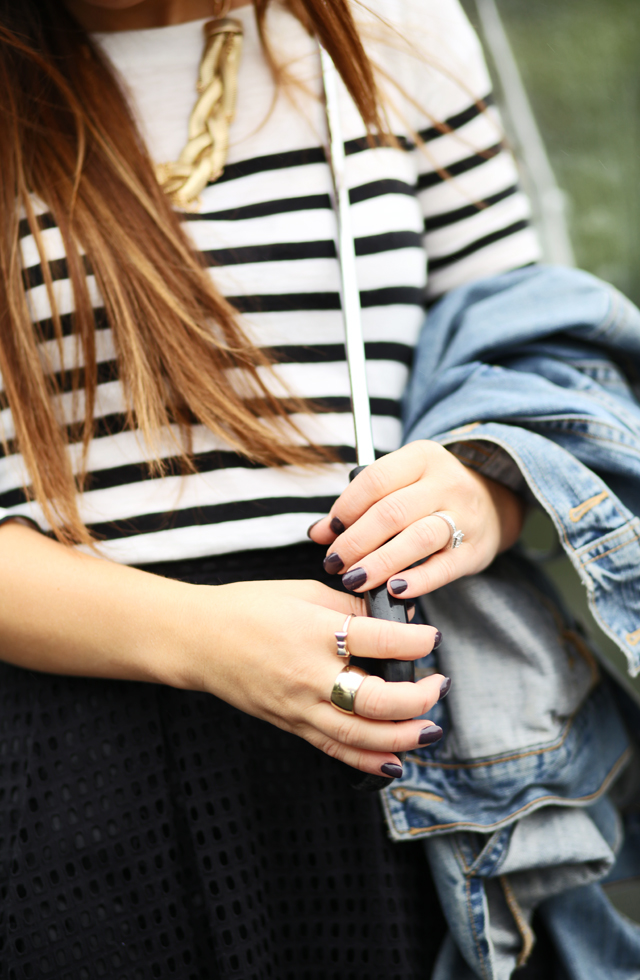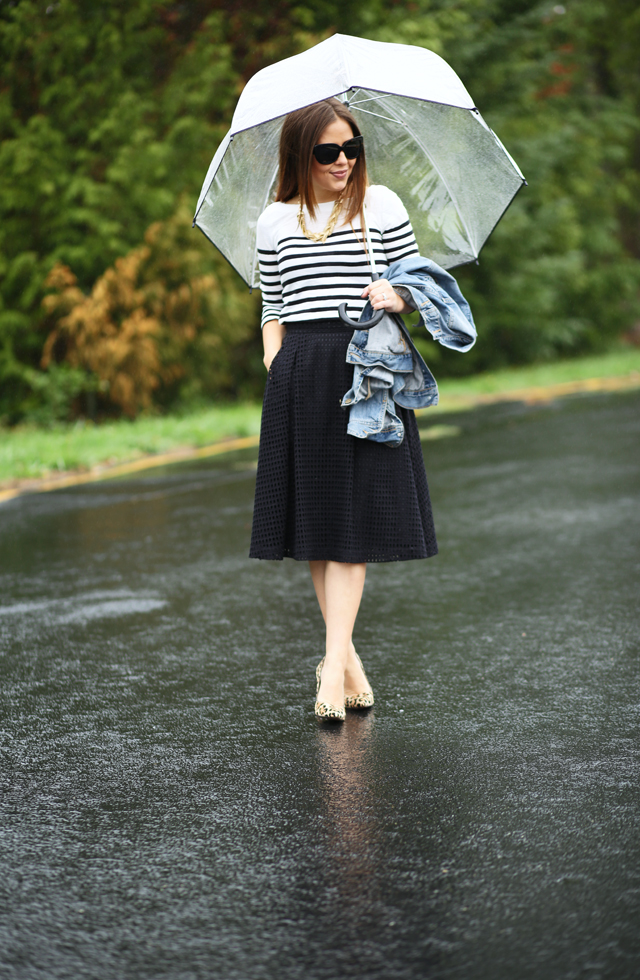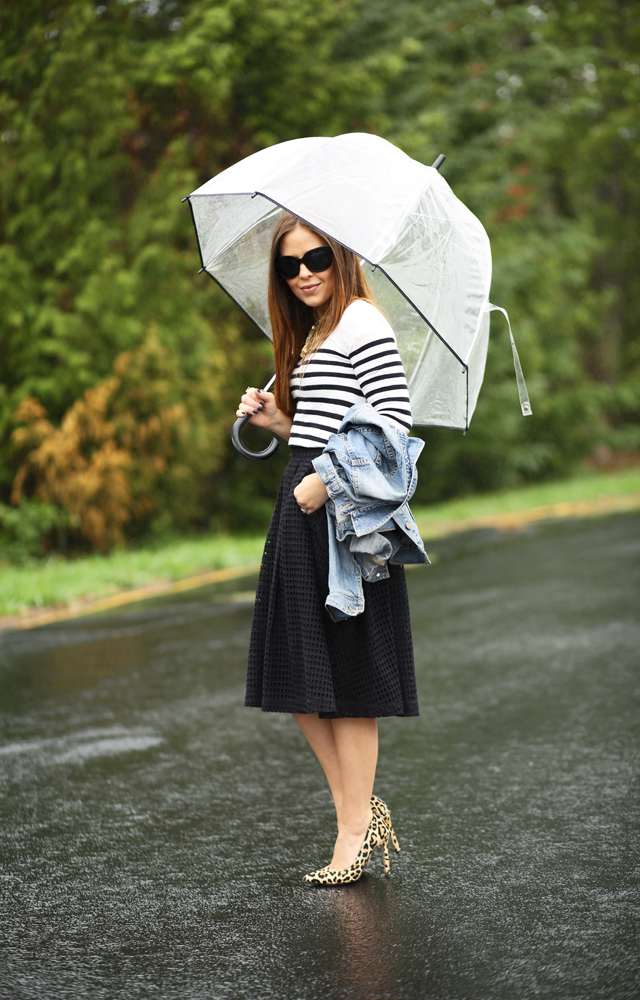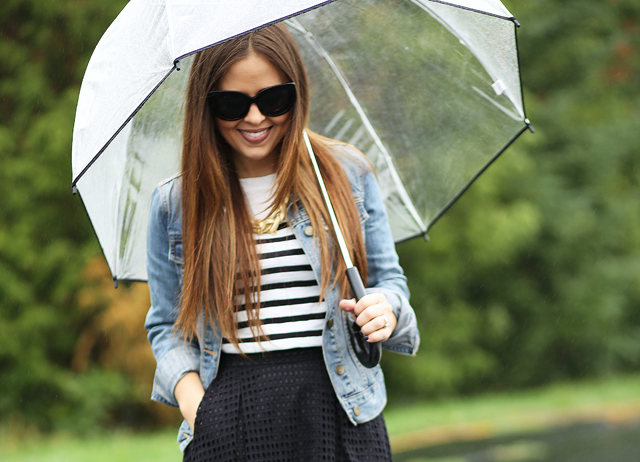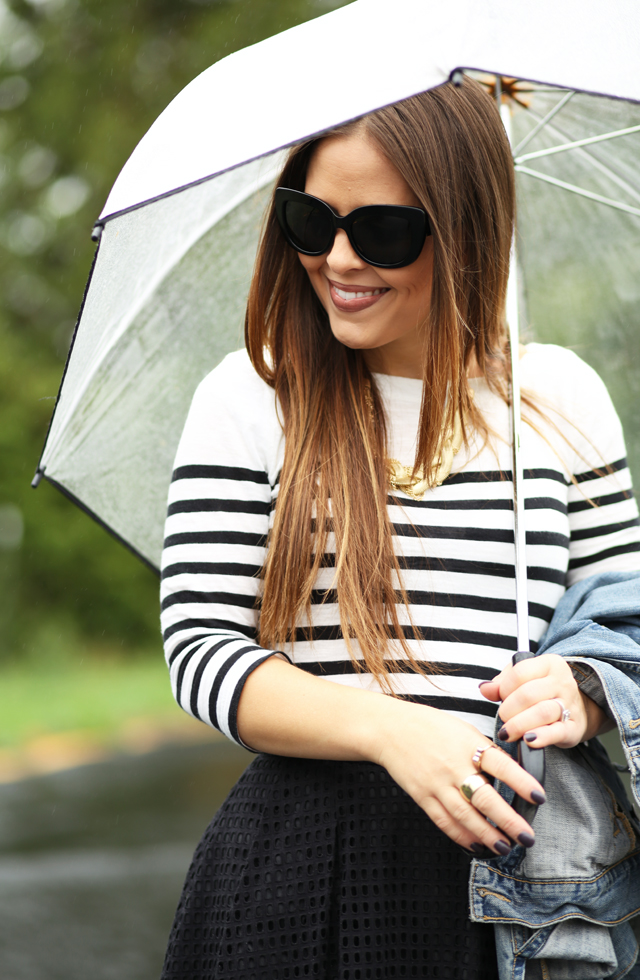 Shirt: Loft. Skirt: H&M. (sold out. similar here, here and here.) Jacket: Old Navy. (similar here.)  Heels: Ivanka Trump. (similar here and here.) Necklace: Loft. (similar.) Sunglasses: Kate Spade.  Nail Polish: Essie. (smokin hot)
You can't tell from these pictures, but yesterday morning the misty Seattle rain showed up.  You know, the rain that turns my hair into one big frizzy mop, that renders all umbrellas useless, and coats everything in a rainy film.
I'm not complaining, because hello Fall. Weather.  I will never complain about that.  But I show up to church with my hair coated in that misty rain water and I just know it's going to be large and in charge by the end of the 3 hour block.  You've got to embrace frizzy hair people.  (And get keratin treatments often, but seriously.)
Speaking of fall weather.  How're the temps where you're at?  We were all Octoberish for a few weeks and then it got hot again last week, and now we're back to a forecast in the mid-60's for the forseeable future and I'm thinking that we are going to go apple picking real soon.  When I went down to California early last month, it seemed like the entire southern half of Oregon and Northern part of California were on fire. (so much smoke.)  And also, so so hot.
I'm over summer.  Bring on the fall.
There are a few things I'm really feeling this fall.  Deep reds are on my radar, leopard (of course), waterfall cardigans, distressed denim, booties (specifically of the peep toe variety), felt hats and pretty florals.
What's on your mind for fall?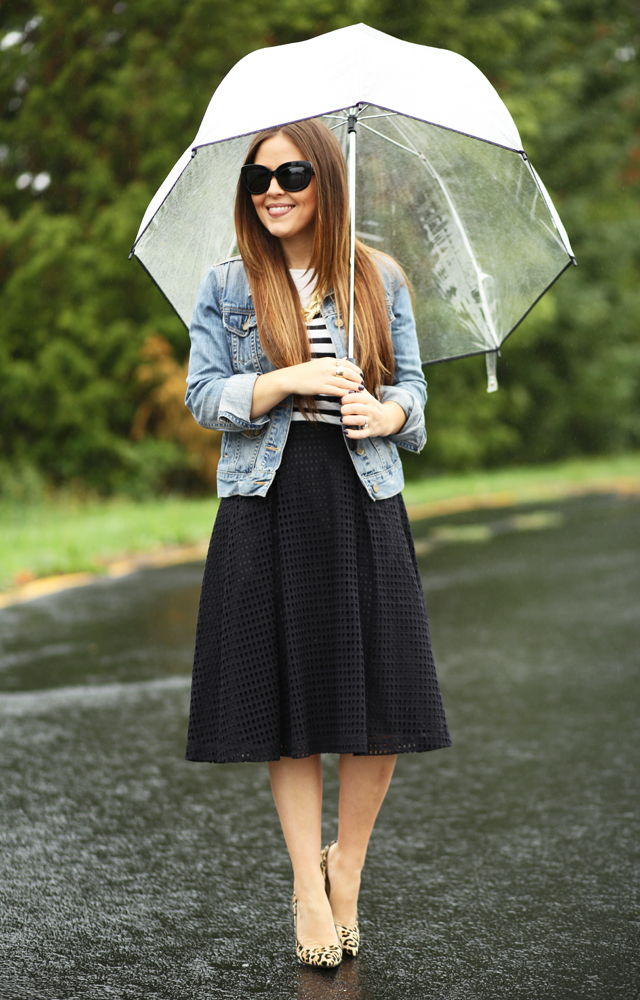 shop the look and similar items: