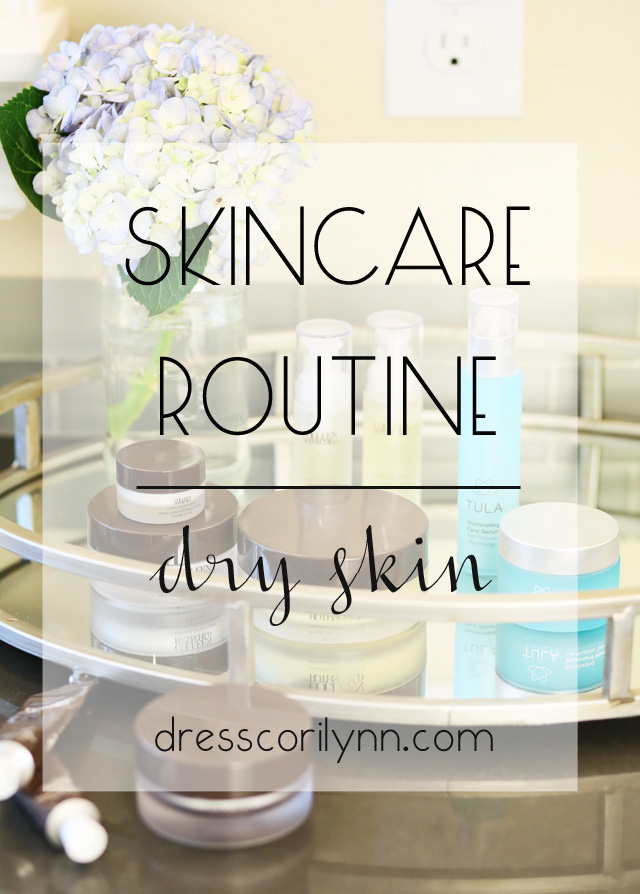 I have a confession.  I've never been the best at skincare.  I have naturally dry skin which means I didn't really get acne as a teenager, and therefore never really understood the point of all the fancy skin stuff.  At some point I realized I should probably wash my makeup off at the end of the day (duh), and so I took a little pump from the hand soap on the counter every night and scrubbed the day off.
I know, cringe-worthy.
In my twenties I realized I should probably upgrade from hand soap and so I bought grocery store face cleanser and that was pretty much the extent of my skincare regiment.
Wash my face at night, put some lotion on it.  Voila.
Then I turned 30 and I realized that my pathetic excuse for a skincare routine wasn't going to cut it forever.  Because skin looks aged when you don't take care of it.  So I started looking around and I've finally found a skincare routine that works for me, and products I love that work with my dry skin, minimize spots and dark circles, have virtually eliminated all acne, and give me a nice dewy glow.
I thought it would be fun today to share all my favorites with you, how I use them and why, by sharing my skincare routine.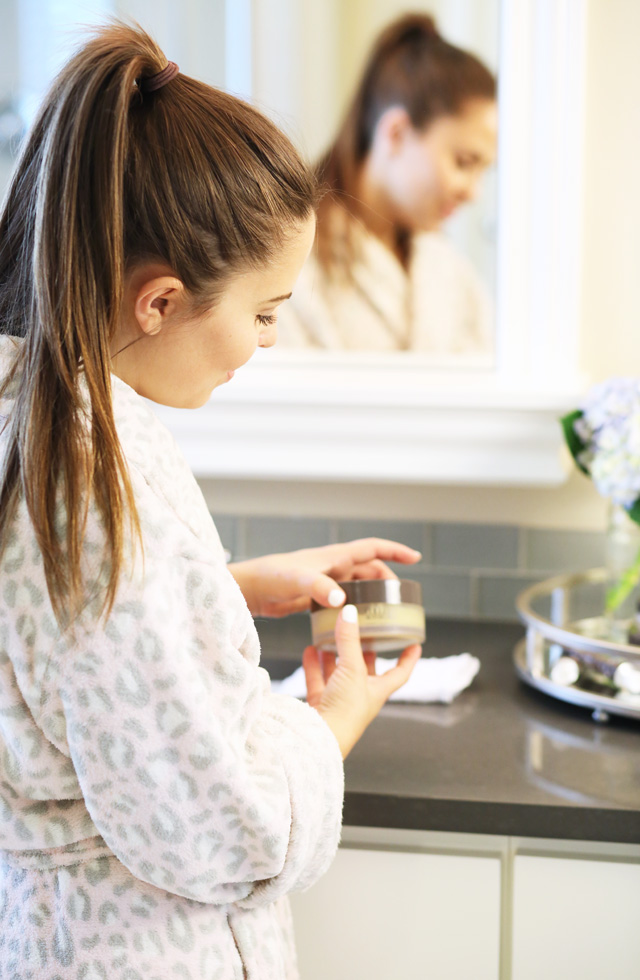 Cleanse:
Every evening before bed I wash my face.  It takes off all the makeup and dirt and oil from the day and I feel like it's maybe the most important part of my skin routine.
I started using

Colleen Rothschild's Radiant Cleansing Balm

 (get 20% off with code CORI20)after meeting with the brand last April.  I was a little skeptical when they first described the process (you apply it to dry skin), and to be honest when I first felt the product, because it's so different from any other cleanser I have ever used (you use

a muslin cloth

at the end).  But the first time I tried it I was hooked.  It literally melts face and eye makeup off so gently and it cleared my pores and left my face looking visually brighter the first time I used it.   Here's how it works: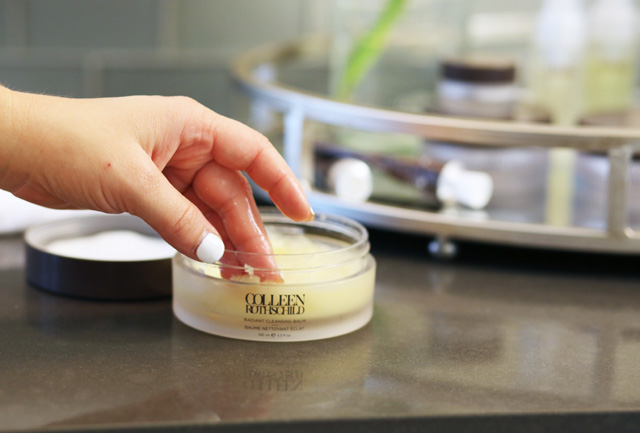 1- Take a small amount of

 balm

in clean, dry hands then rub them together to warm the

product

. Apply to your dry skin and massage all over face.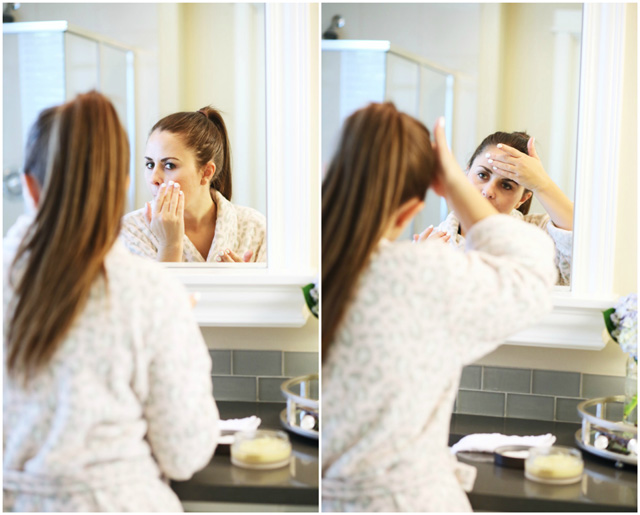 2-Wet

muslin cloth

with hand-hot water and wring damp. Place over skin for a minute (this is my favorite part, it's like a mini-facial)  then use to wipe off balm.  This

muslin cloth

is amazing guys.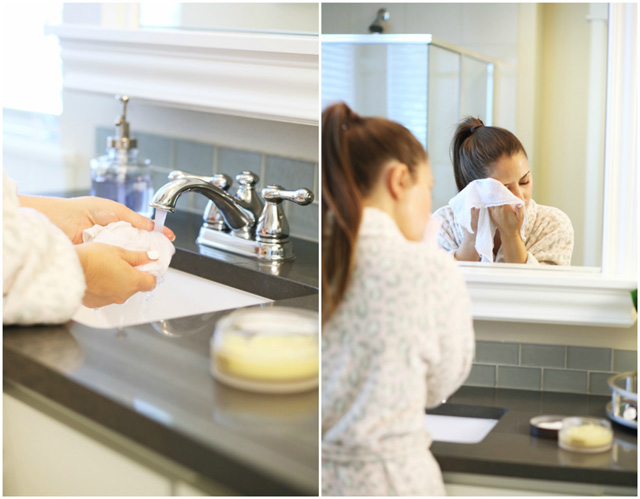 3- Finish with a splash of cool water.  This will leave you fresh and glowing.
I love

this cleaner

because it's so gentle, I love that I don't have to scrub my eye makeup off, and it doesn't dry my skin out.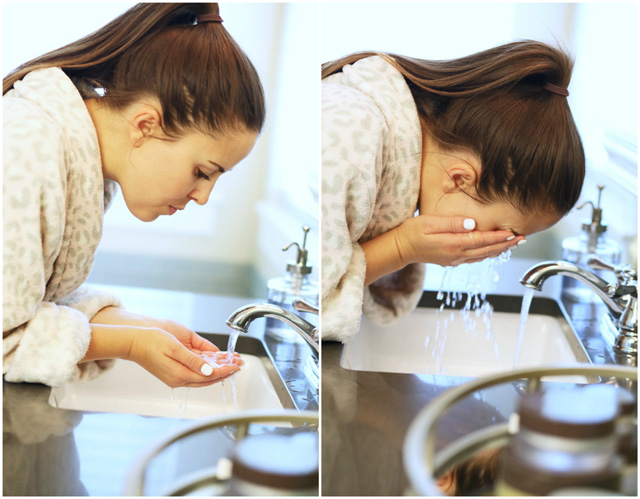 Exfoliate.
I am not much of a bath taker, to be honest.  I try to love them but I've never been able to sit in a bath for more than a few minutes before I'm just ready to get out.  What I do love to do is facial masks!  It's one of my favorite ways to relax.  When I need to unwind I love to put on a facial mask and just reading a book or closing my eyes for a few minutes while it dries.  So every week on Thursday night I do a mask and get my skin extra glowy before the weekend.
I'm a big believer in exfoliating.  Especially if you are like me and you have dry skin, because it's easy for it to look dull.  Exfoliating really scrubs all the dryness off and leave my skin so dewy.  I love it.
 I've been using

Tula's Probiotic Exfoliating treatment mask

(get 20% off using code: CORI20)
once a week for the last few months and I love it.  I've never really gotten oil based acne, but hormonal acne, I do deal with occasionally and even that has basically gone away since I started using

this mask

once a week.  And my skin is so much brighter and more even.  I can always tell on weeks when I skip this because my skin just looks so blah.
It's super easy to use: apply a

thin layer

to clean dry skin, leave on for 5-10 minutes and then wet your hands and massage the product into your skin.  Rinse off with cool water.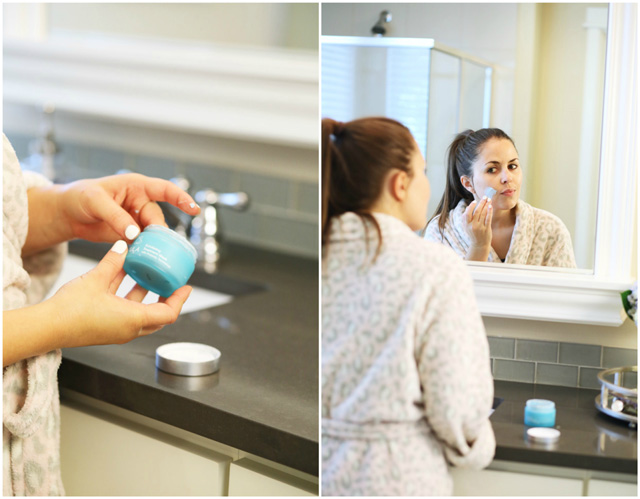 Brighten.
This is probably my favorite product that I use, and it's the one I saw the most immediate difference with.

 Tula's Illuminating Serum

.  This stuff is literal magic.  It's a bit spendy, but you use a very small amount every day and the bottle lasts forever.  This stuff has brightened and evened my skin so much, I notice a difference every time I use it, and I feel like it's even minimized the appearance of wrinkles. (I'm looking at you, over-expressive eyebrow.)
Tula

has offered a 20% discount for my readers if you are interested in try this magic product use code:
CORI20 at checkout.  (good through 9/23- The code works for any Tula product.)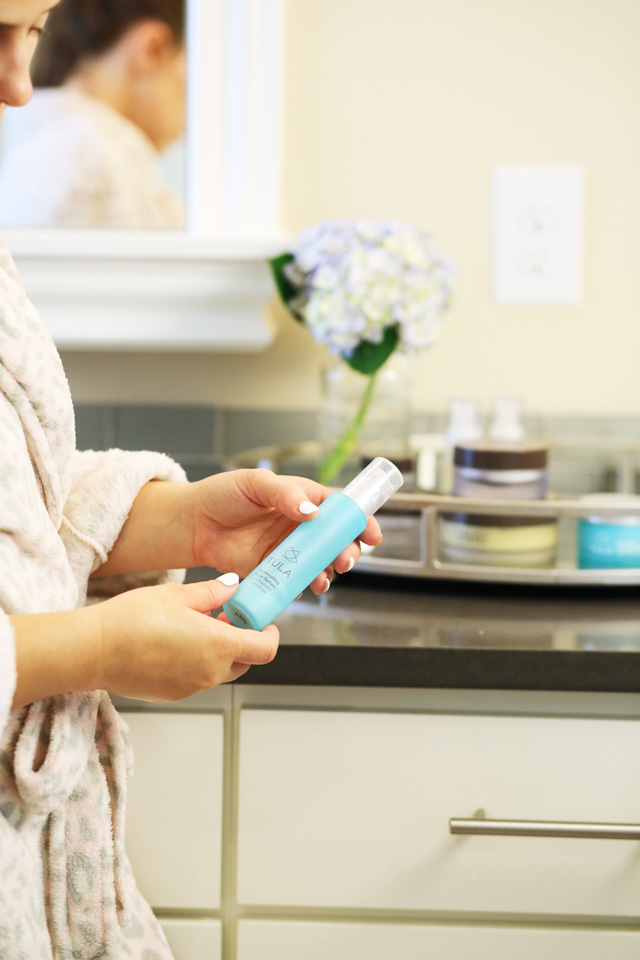 To apply: you

pump a dime sized amount

into your hands and massage into your skin.  Let it absorb for a few minutes before applying moisturizer or SPF.  This is my day time

Illuminator

and I use it every morning after my shower.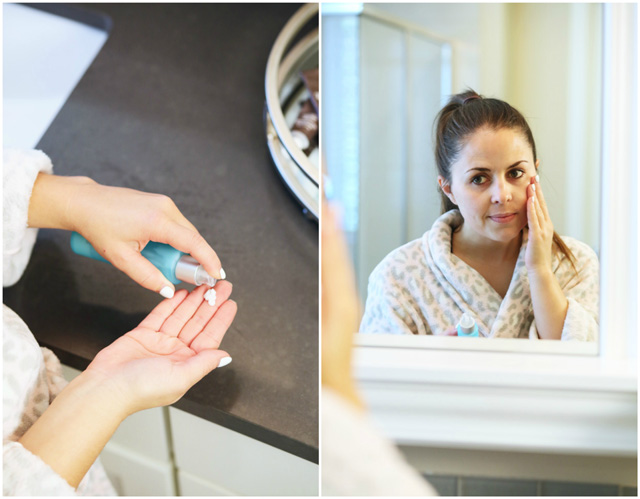 At night after cleansing and before moisturizing I apply

Colleen Rothschild's Mandelic Acid Radiance Serum

.  This stuff promotes cell-turnover which basically addresses photo-aging, fine lines, acne, dark spots and overall skin texture.  Colleen calls it a game-changer and I have to agree.  I like that it can be used every day, and it packs a huge punch.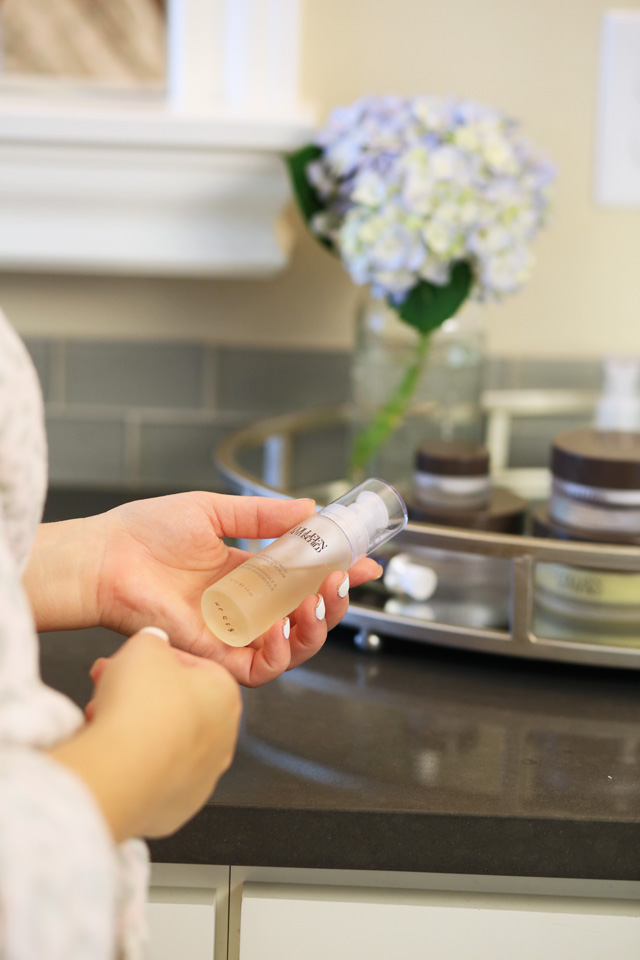 Moisturize:
I used

Colleen Rothschild's Extreme Recovery cream

morning and night after I use my serums.  A little goes a long way and this stuff makes my skin amazingly soft.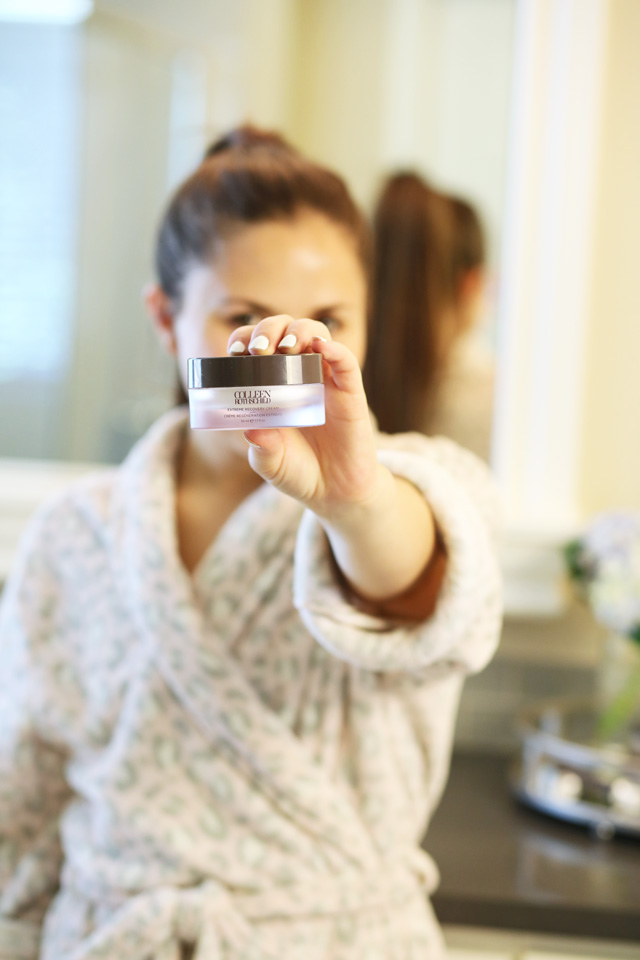 Eye cream:
At night I apply

CR's complete eye cream

.  It's helped me deal with the constant eye circles and puffiness that come with being a mom, who works from home, and is also a night-owl.  I little goes a long way is an understatement.  I've been using this for 5 months and my jar is still mostly full.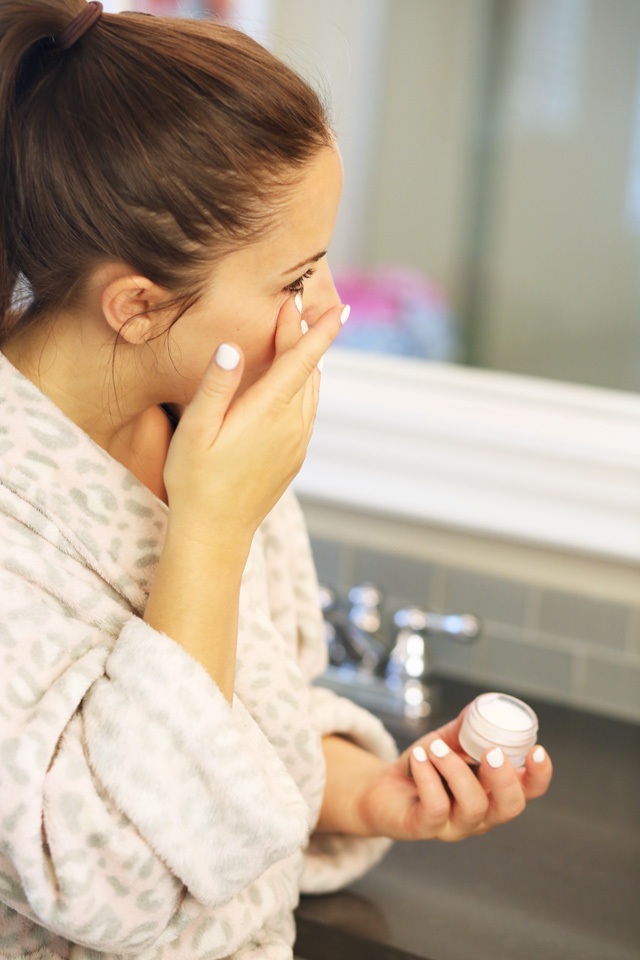 And there you have it!  My facial skin routine.
If you have any questions, feel free to ask them in the comments section and I'll answer them asap.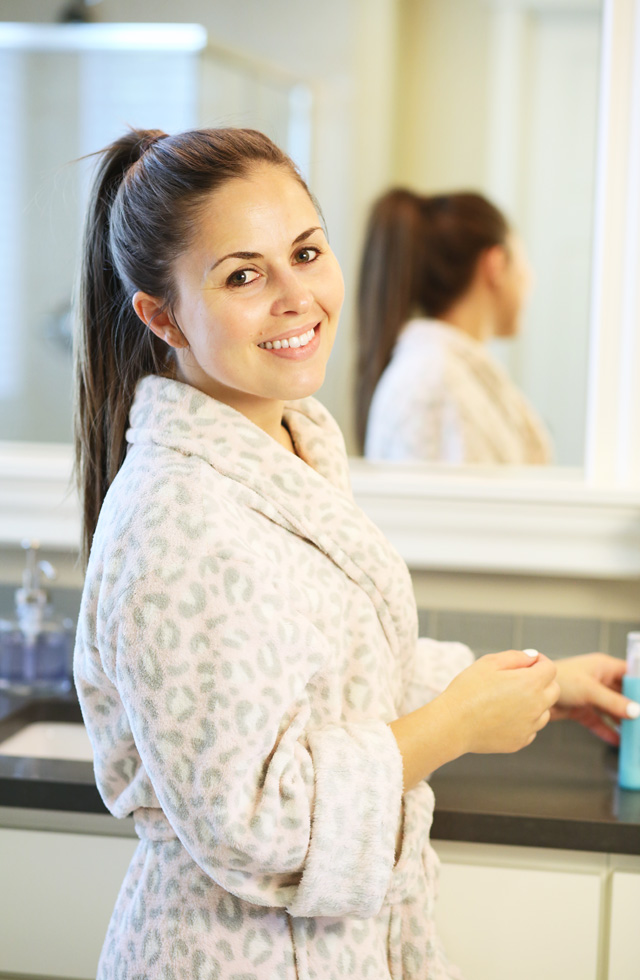 My products:
Colleen Rothschild Cleansing Balm.(get 20% off with code CORI20) Muslin cleaning cloths. tula exfoliating mask. (get 20% off using code: CORI20)  tula illuminting serum.(get 20% off using code: CORI20) Colleen Rothschild complete eye cream. CR's Mandelic Acid Radiance Serum. CR's Extreme Recovery Cream. (20% off with code CORI20)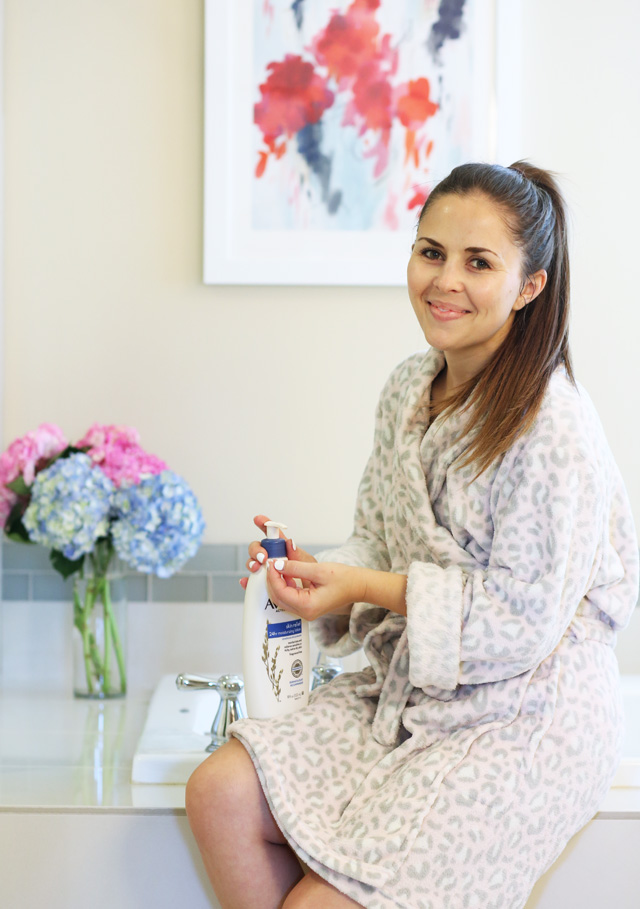 As a little p.s. I thought I would share my

forever favorite body lotion

because it is the best lotion that has ever been invented in the history of man.  I started using

this Aveeno lotion

(it has to be the blue bottle) years ago when I lived in Arizona and the extreme dry made my skin breakout in eczema.  After trying a bunch of really expensive prescription steroid creams (that didn't work at all) my friend told me that this lotion worked magic on her daughter.  I tried it and within a few days my eczema was completely gone and it has NEVER come back.  I love it because it's not a greasy lotion at all, but it's not chalky either.  There's no irritating fragrance and it's such a great lotion I've even frequently used it on my face when it's feeling extra dry and it works great.