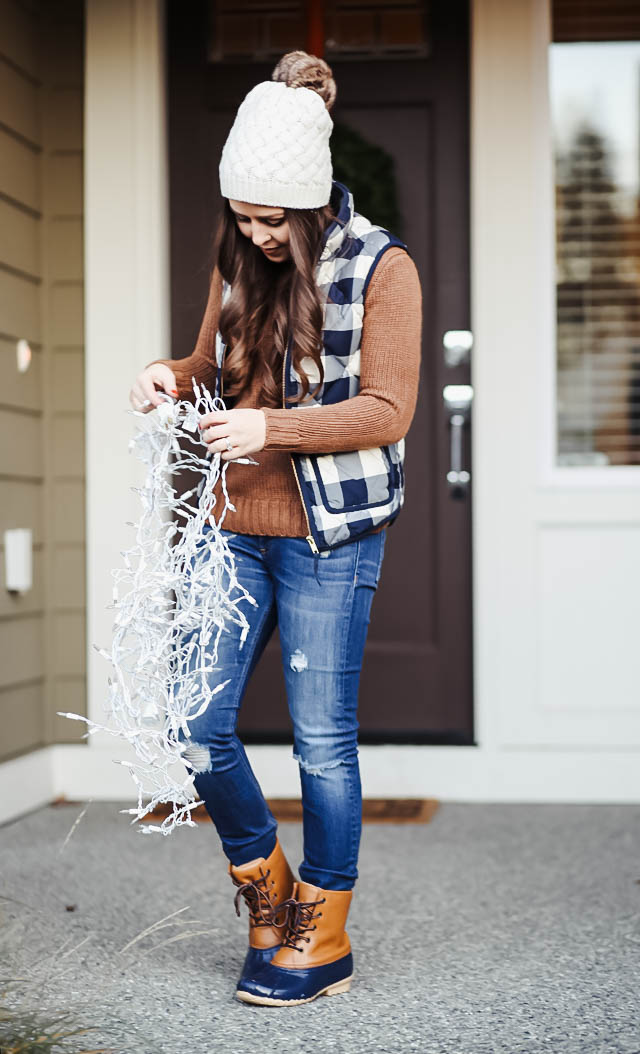 When I was a kid, we used to visit this place called Dovewood Court to see the lights at Christmas time.  It was one of those neighborhoods that goes all out; every house looks like Disney's main street electrical parade and cars line up for blocks to see it.  They'd do a canned food drive every year, and wow the public with their impressive outdoor illumination skills.
And man, did I have light envy.  I wanted our house to look like that.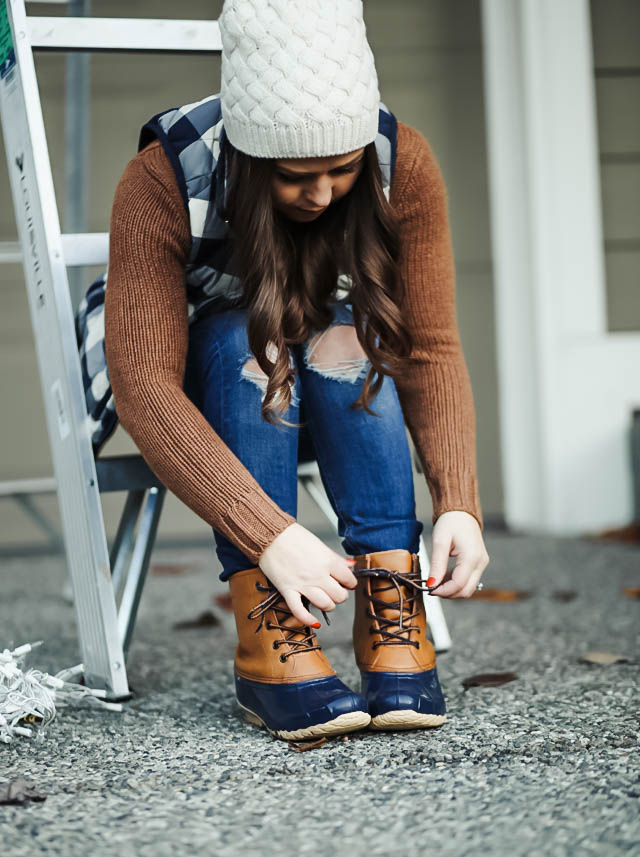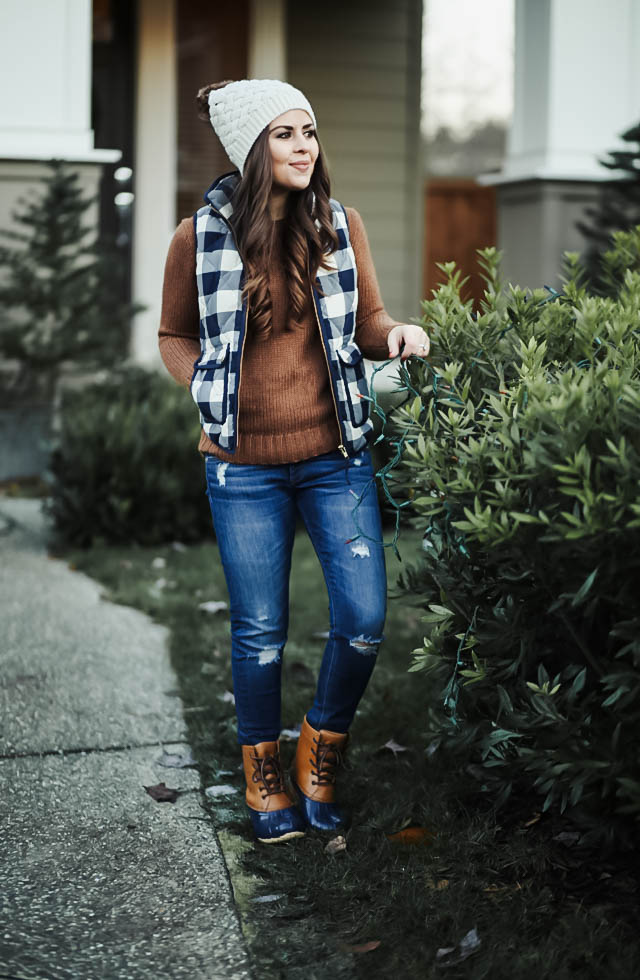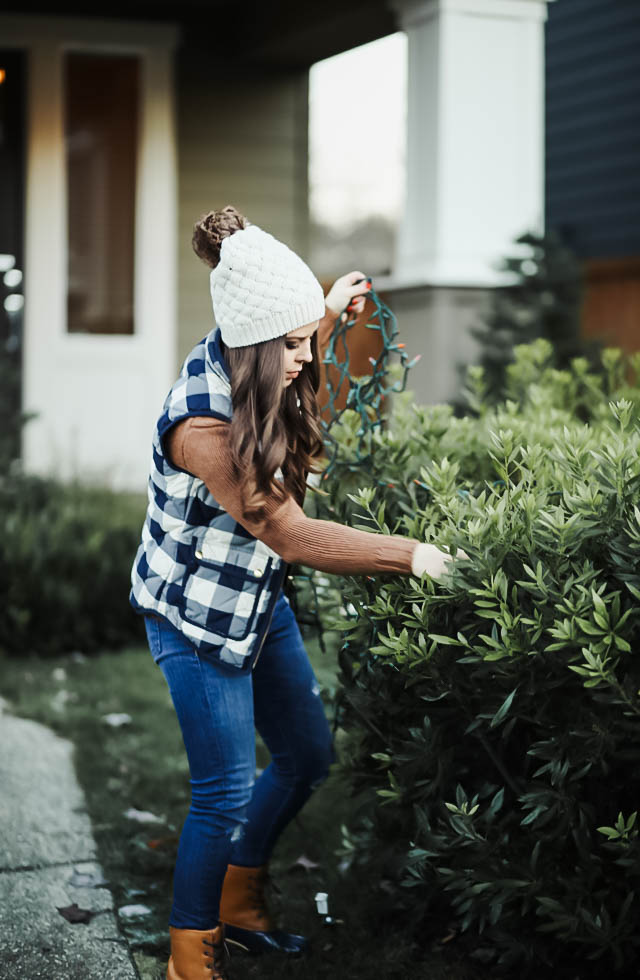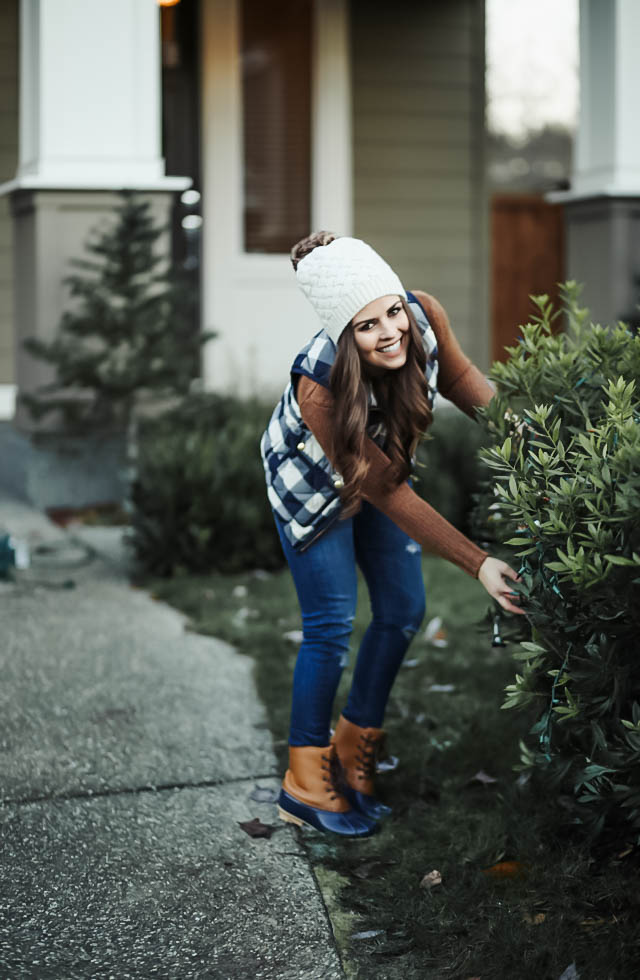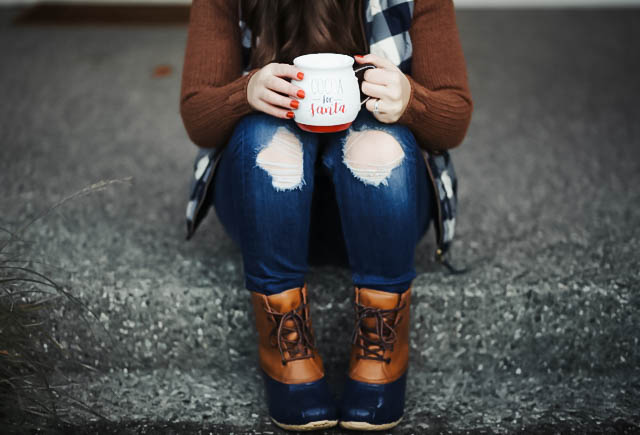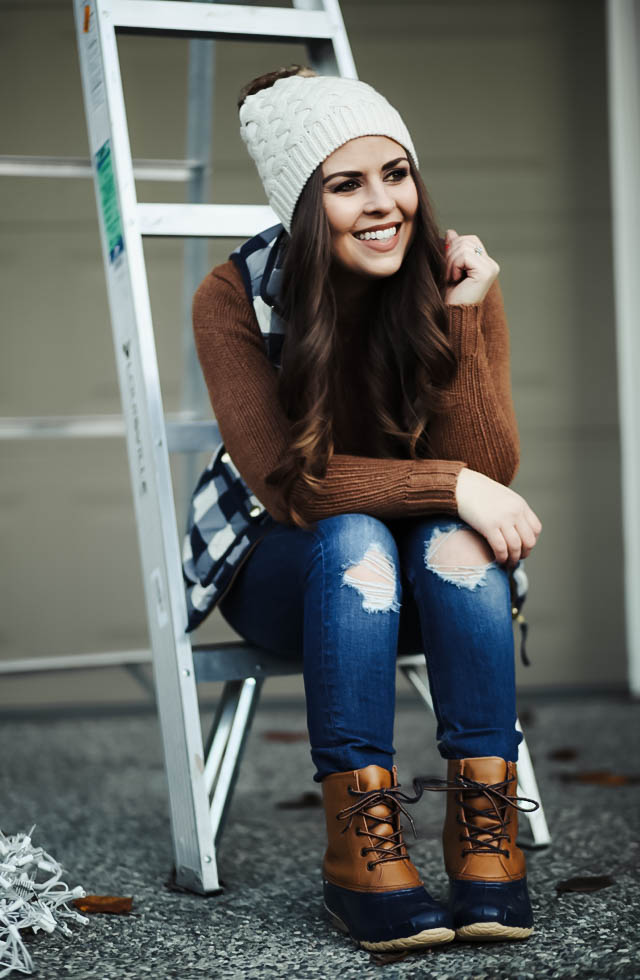 My dad always did a great job on our lights, but you know, we didn't have a moving carousel that played jingle bells and a giant illuminated Santa Claus, so it wasn't enough for me.  (Ah, the things we covet as children.)
Anyway, by high school my dad had a busier job and I volunteered to take over Christmas light duty.  So the day after thanksgiving every year teenage me would shimmy up on the roof to hang Christmas lights.  No, I'm not making this up.  (I even spent money from my high school waitressing job buying cheesy illuminated figurines.  That was a great use of my funds…)  It was one of my favorite things to do every year, and I had a probably unwarranted amount of pride in my work.
I still love putting up Christmas lights, especially now that my kids like to join in on the action.   Although I have to admit that I've definitely mellowed out a lot about it.  Last year, I noticed that my kids were beginning to catch the bug and so they helped me string all the lights on the bushes.
I love being outside, year round, but in the winter in Seattle that means it's most likely cold, and wet.  Even if it didn't rain that day, chances are it rained recently enough that everything is still pretty moist.  Our grass is in a constant soggy state this time of year, so hanging lights on the bushes and house calls for warm

all-weather boots

.  I love

this pair

from

Payless

, because they're 100% waterproof, but they are still super light weight.  I love some of my other winter boots, but they are heavy and tromping up a ladder in them is no bueno.  I like

these

too because they are so soft and cozy inside, but they aren't too hot to wear on just a rainy day when I need a break from my wellies.
I paired them with my favorite puffer vest and a chunky sweater, which is what I prefer to wear when I'm working outside in the colder months, because it's less bulky than a coat and it still keeps me warm.   These boots are on sale for under $30 at

Payless

right now and they are the perfect addition to your winter shoe line up.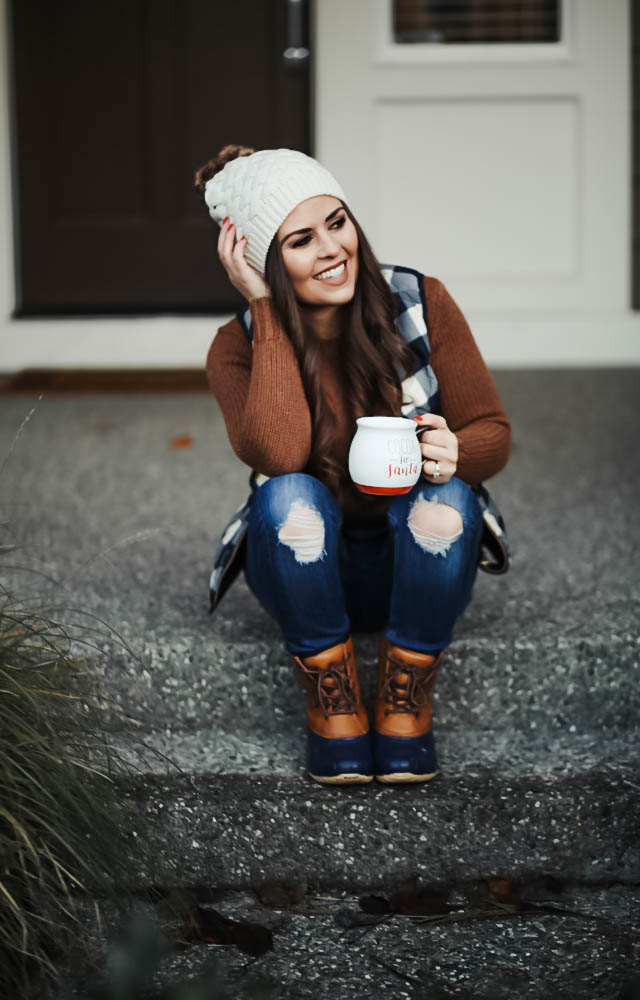 *this post was created in partnership with Payless.