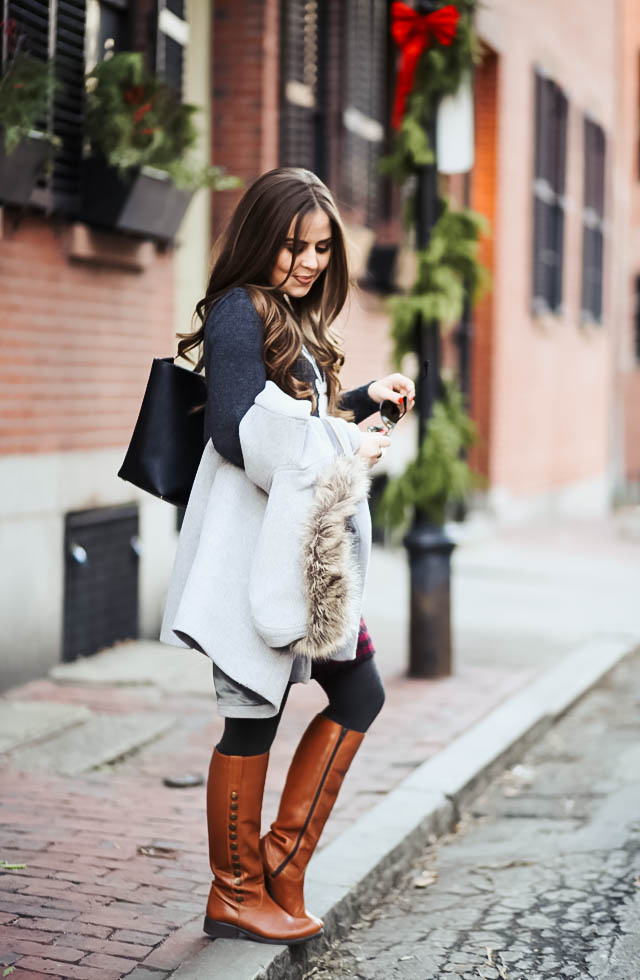 My husband and I have been in New England all week, so on Wednesday we headed into Boston and explored Beacon Hill.  I'm trying to find out how many different ways you can say obsessed in the English language.  I don't think there ever was a more quintessential city Christmas scene than Beacon Hill in December.  I was humming silver bells under my breath.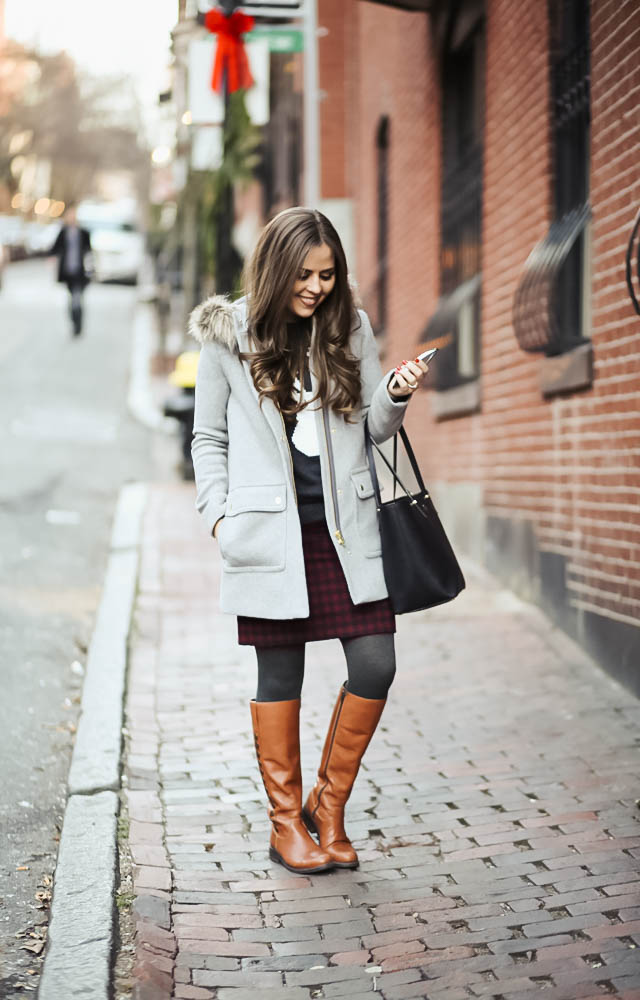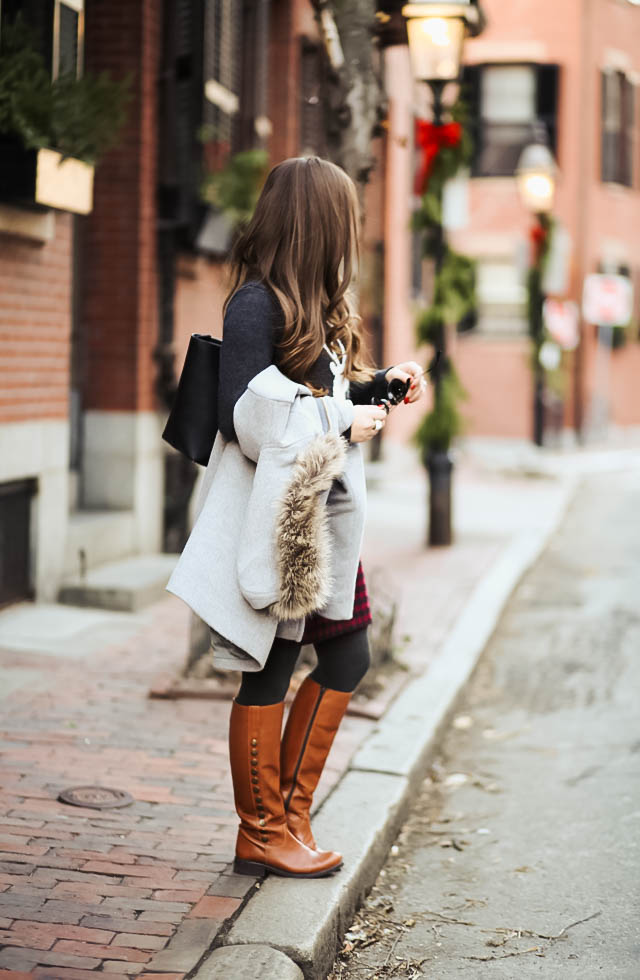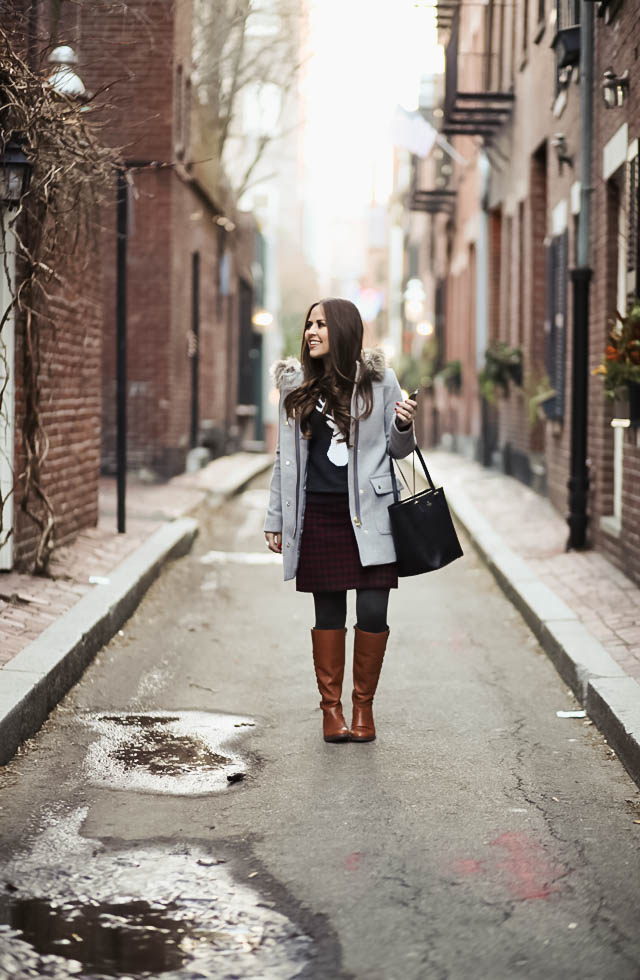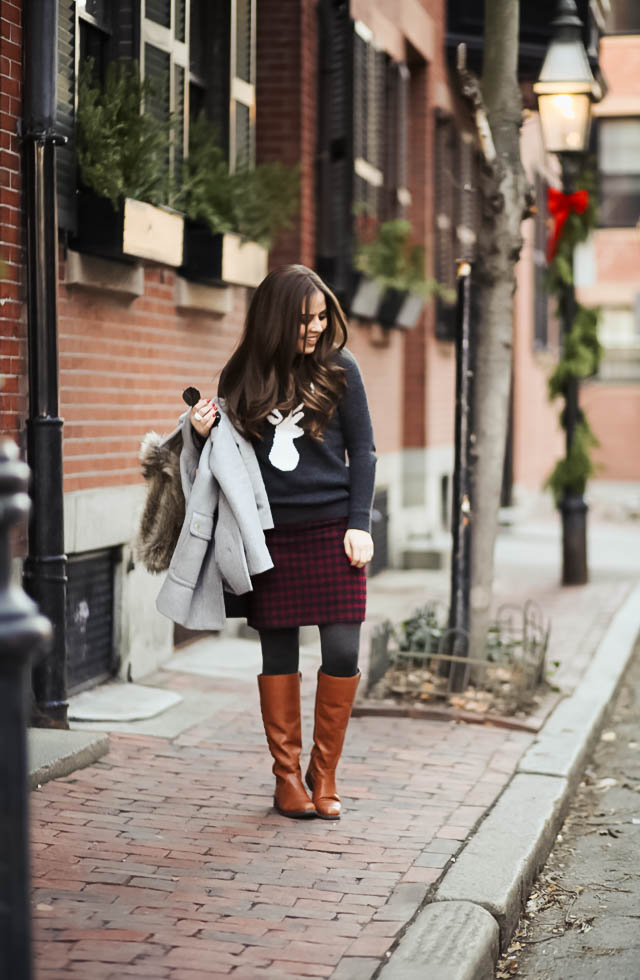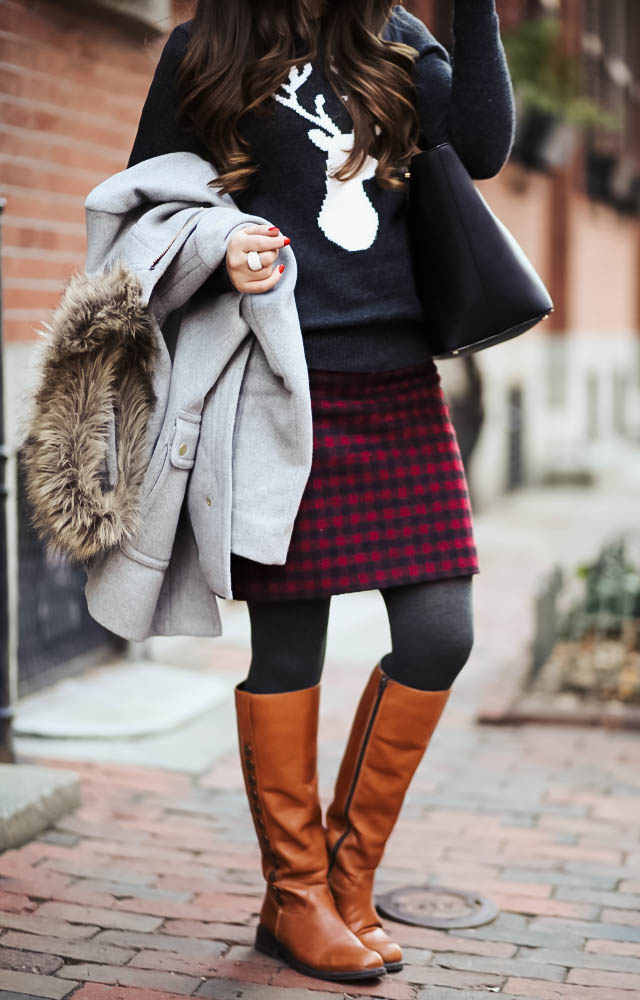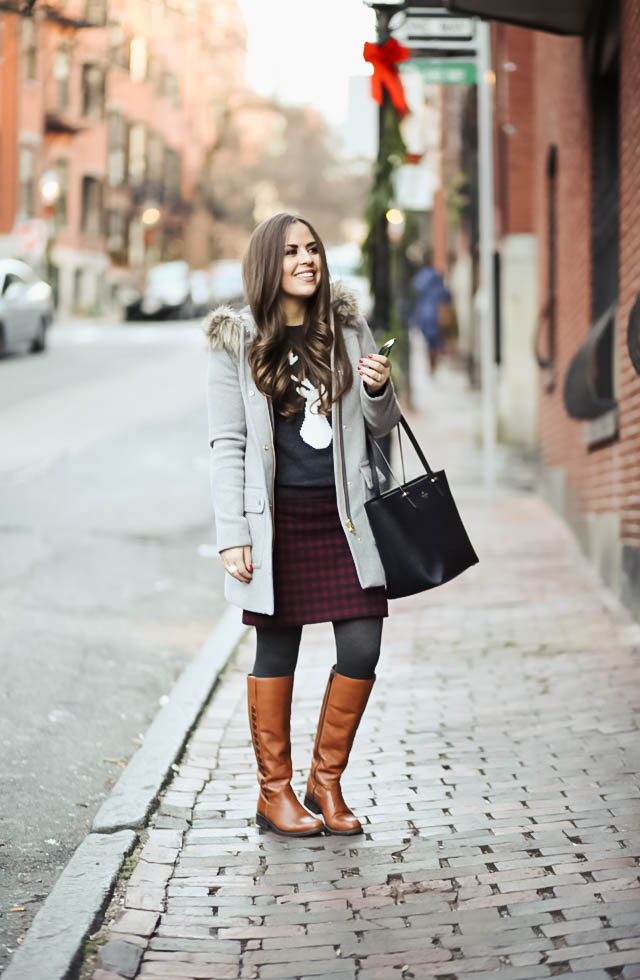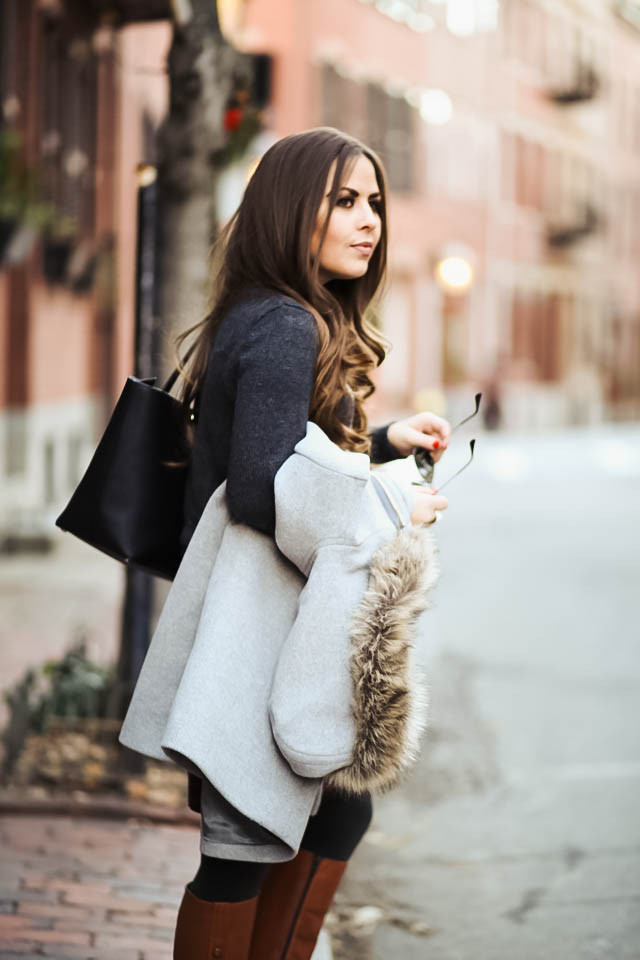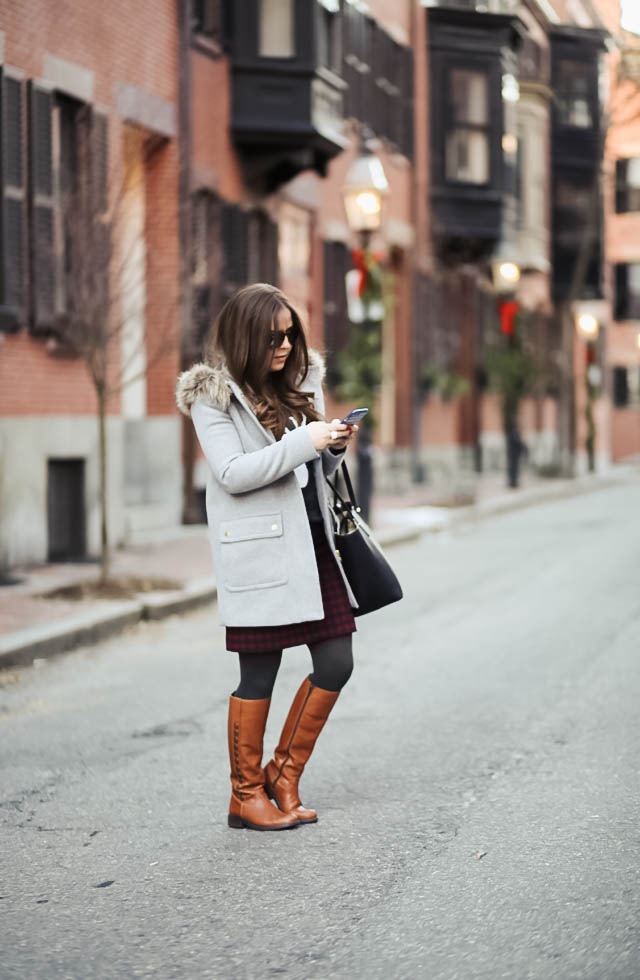 We explored up and down the streets of Beacon Hill, and popped into a pastry shop for a croissant and some cocoa, then we walked over to Boston Common as the sun set to look at Christmas lights and slide around on the frozen lake.  Craig and I don't travel together very often without 4 kids in tow, so having some time with just the two of us to explore a pretty city was so great, I'm not going to lie.
East Coast cities are magical but super chilly this time of year, so I layered up in my warmest coat, a cozy sweater and my

thickest tights

.  If you've been reading this blog for awhile you know I'm a huge

Madewell

fan, so when I saw this buffalo plaid skirt, so preppy and perfect for winter in the softest coziest wool blend fabric and those mini checks, I knew it would be perfect for our East Coast trip.
 They key to staying warm in a city in the winter when you're walking freezing streets and then popping into warm shops,  is layers that you can peel off easily.  Which is why I always wear a

lightweight long sleeve tee

, then a great warm sweater, and a wool coat.  I like to wear my

riding boots

too because they are so darn warm and they keep my feet and legs cozy all the way up to my knees (plus I just think that

riding boots

are so classy).
Today we hop on a plane back to our babies and I can't wait to see them!  Only two more sleeps till Christmas!