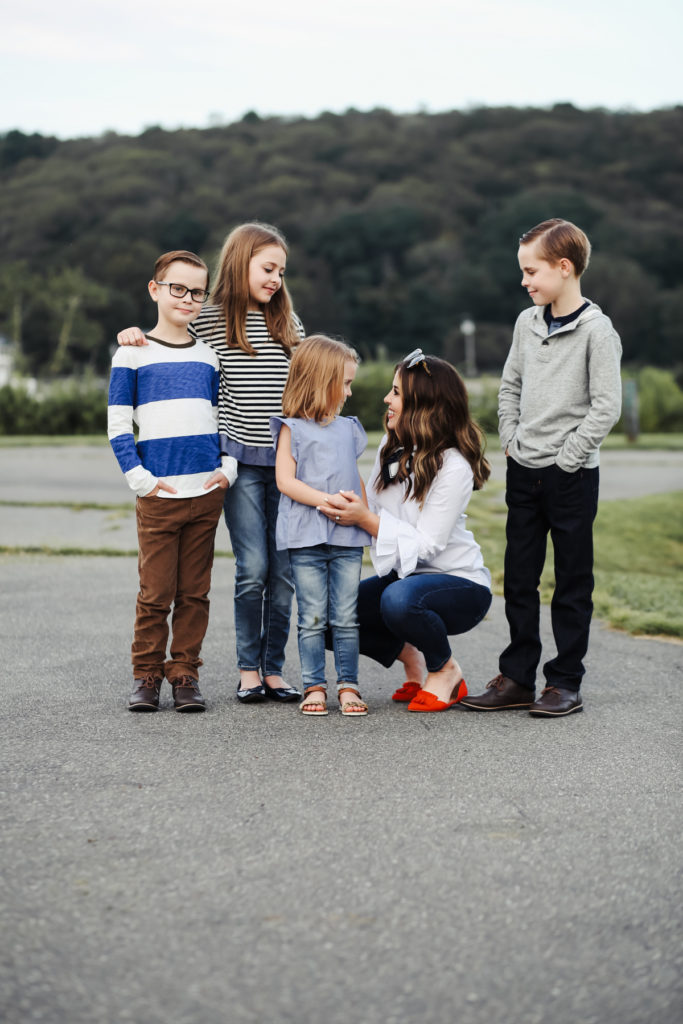 My outfit: top. similar jeans. shoes. similar sunglasses. scarf. (c/o J.Crew Factory)
---
Ava's outfit: top. jeans. similar shoes. Hannah's outfit: Top. Jeans. Shoes.  Carter's outfit: henley. sweatshirt. jeans. similar boots. Ethan's outfit: top. cords. similar boots. (c/o J.Crew Factory)
Back to school is always a bitter-sweet time for me.  On the one hand I am really looking forward to having structure and a schedule again, but on the other hand, I'm sad that my kids will be gone all day during the week.  (Except for when they're fighting.  Then I'm like, "please go back to school already…")
These last few fleeting weeks of summer, I try to spend as much time as possible hanging with my kids, going on a few last minute summer adventures, being outside, and talking about the school year ahead.  I know most kids grumble when it comes to going back to school, but I always want my kids to look forward to a new school year, the fresh start and the opportunity to learn all kinds of new things.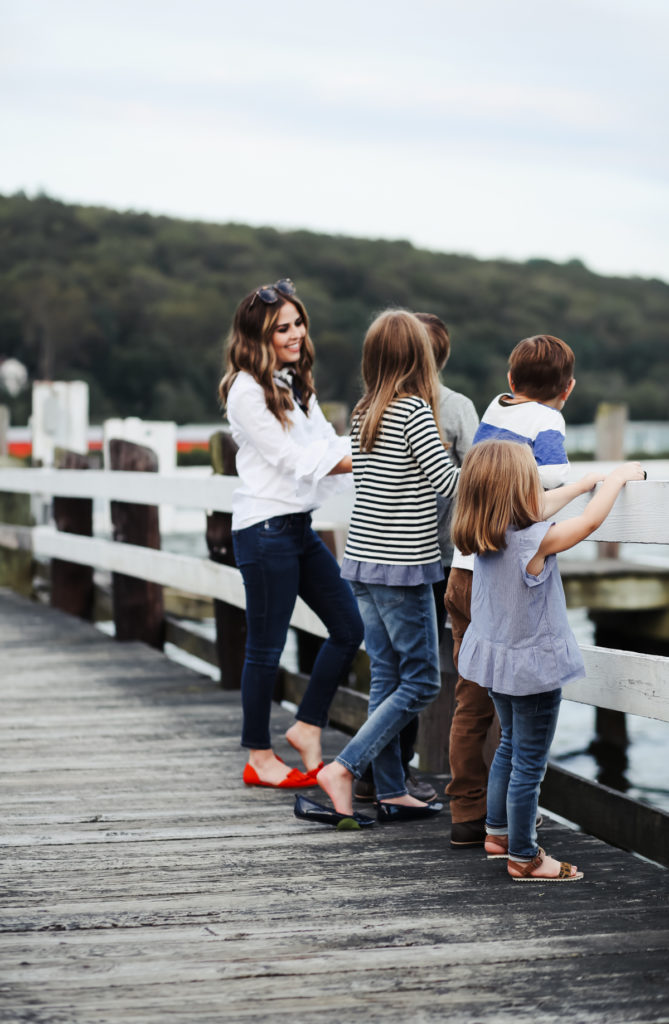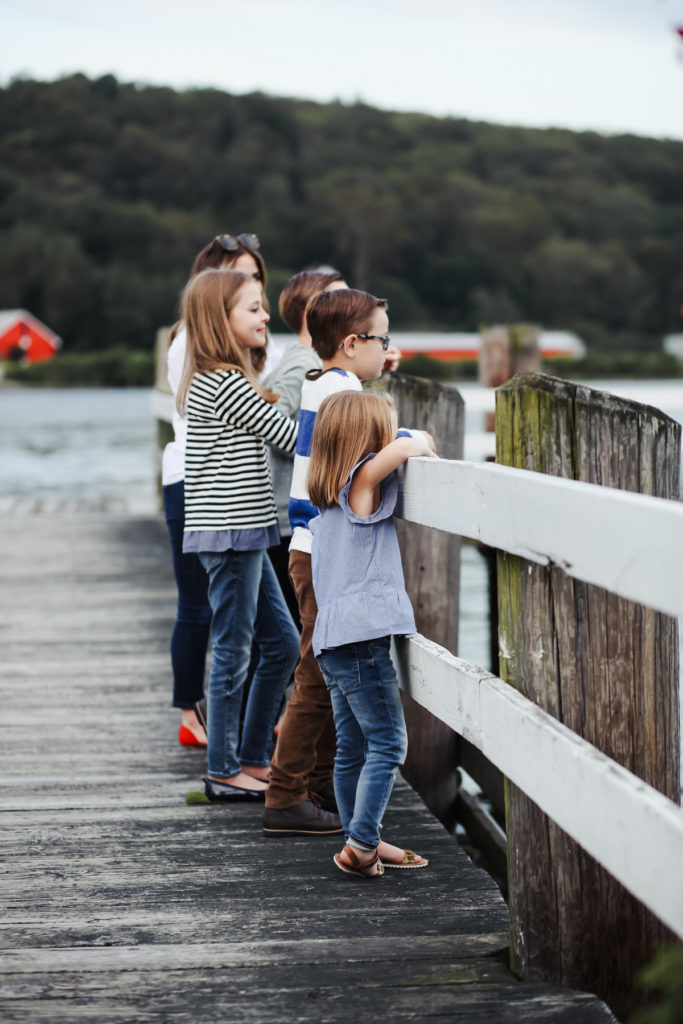 One of the ways we get ready for the school year, is to keep our brains active all summer.  We spend all summer reading books–all my kids are voracious readers and we go to the library at least once a week.  I think that keeps them all in the right frame of mind with their brains awake and excited about filling them with all kinds of new things, so the school year feels like a fun fresh start and another chance to do, and see, and learn new things.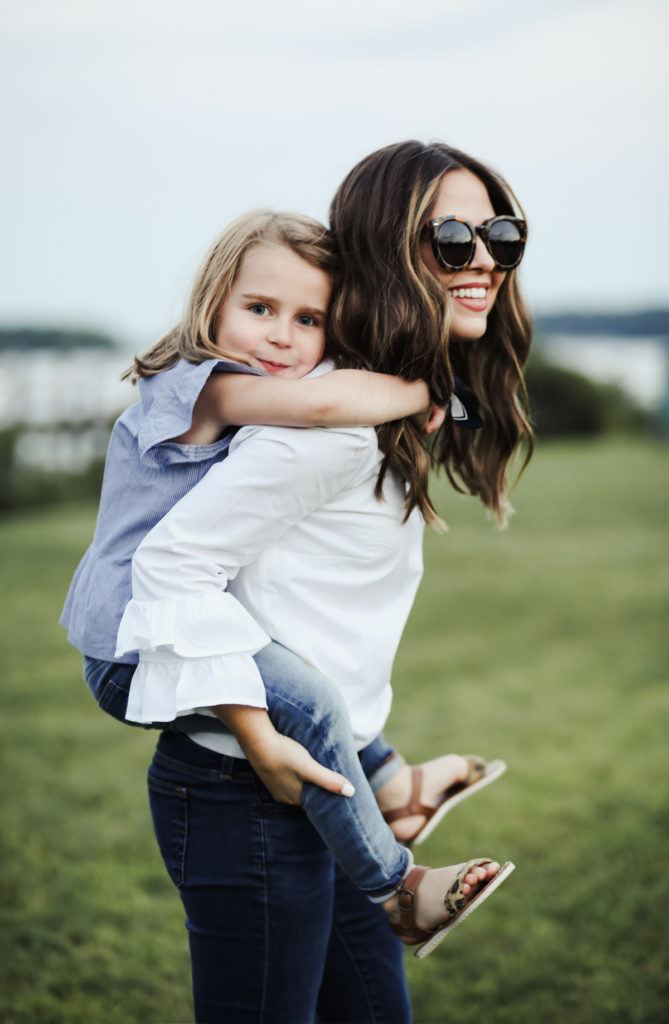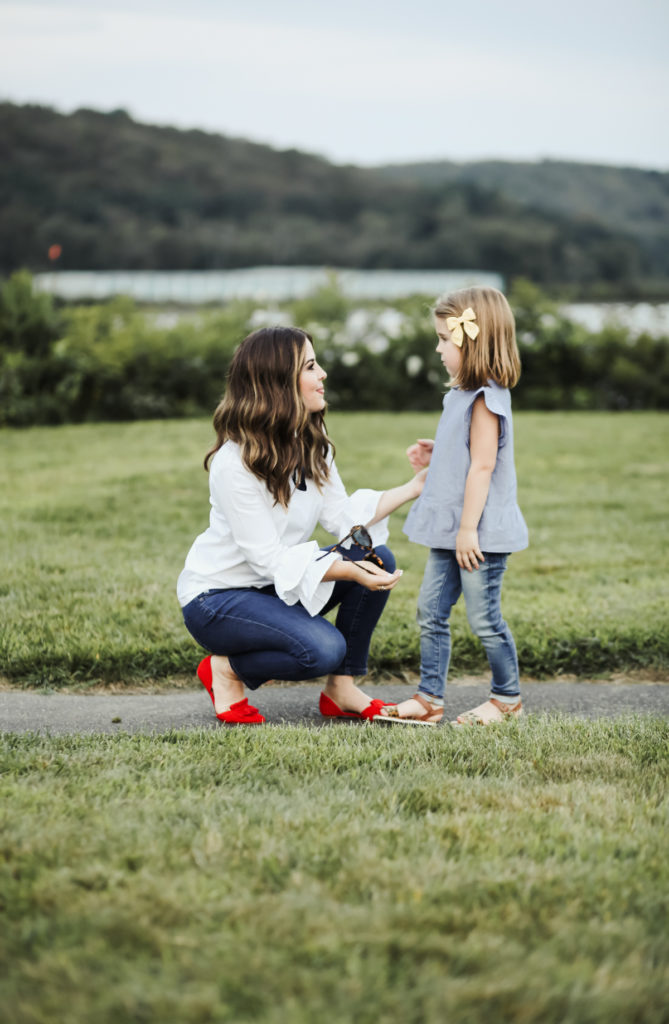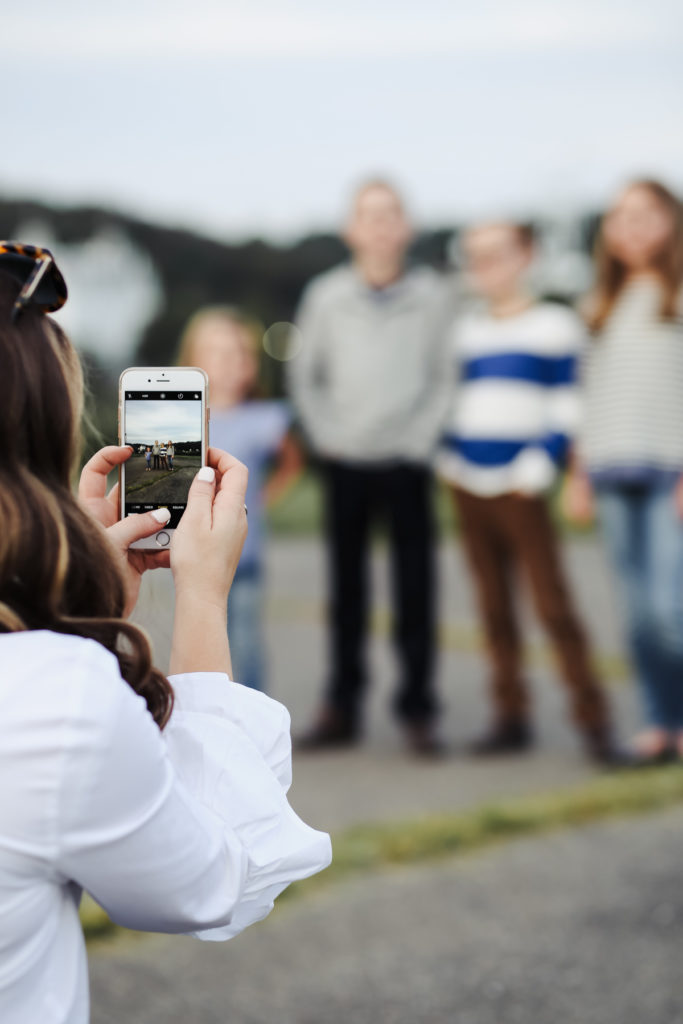 Another way we get excited for the new school year is to prep the kids' closets.  I like to include the kids in picking out their new school clothes, and we love to find pieces that fit their unique personalities.  A few weeks ago we went on a shopping trip to J.Crew Factory and it was so much fun for all of us.  Getting to pick out their own clothes helps them feel some ownership over those things and they take better care of them.  We always go on a few shopping trips before the school year starts or we sit down and order their new clothes together.  When I'm choosing clothes for my kids I look for three things.
One, that it's comfortable and durable.  My kids play, and I want them to, so their clothes need to be able to take a hit and keep on coming.  They need to be comfortable so they can play, and I need to be able to wash out the inevitable grass stains.  (See Ava's knee.)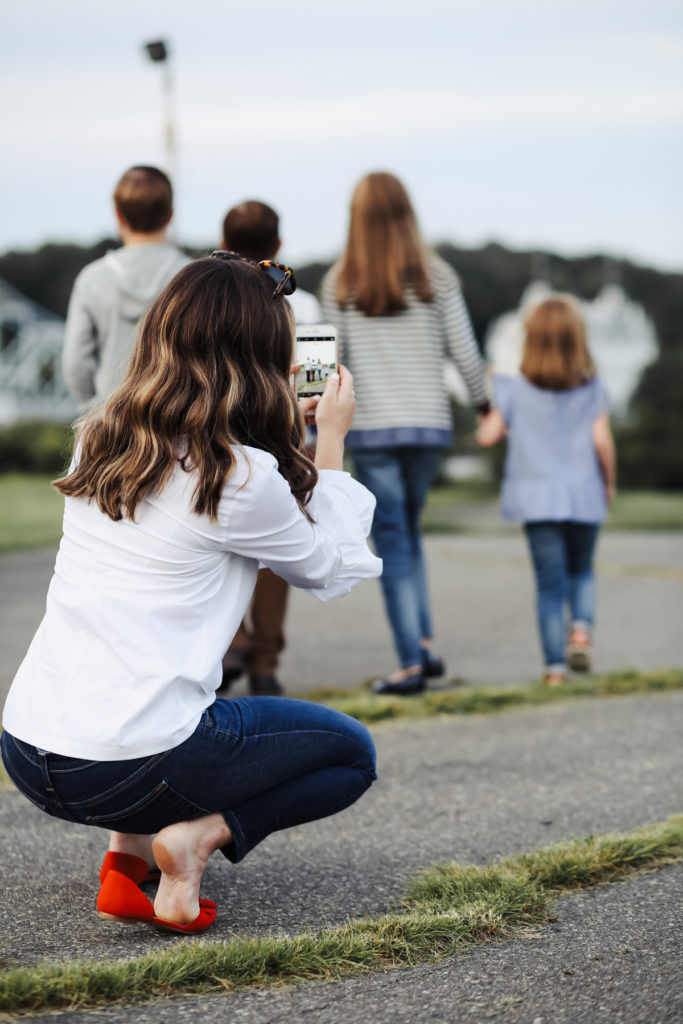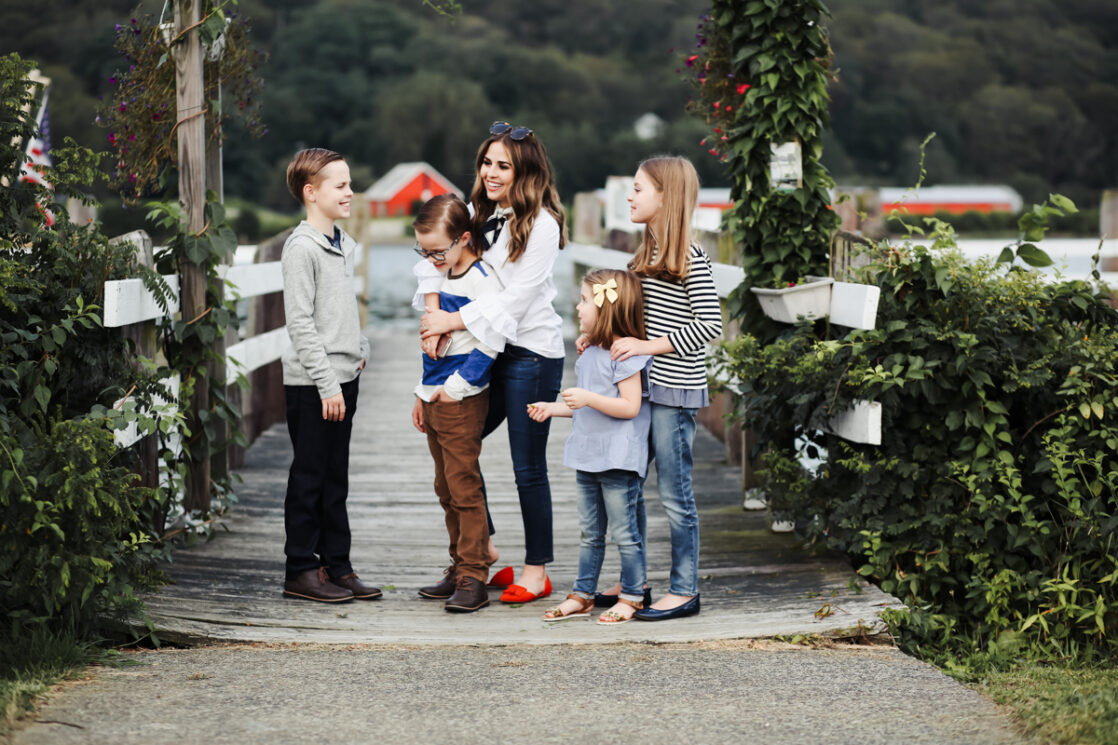 Second, they need to be versatile.  I never buy my kids anything unless it can be worn several different ways, and with several different pieces.  Since they're all growing like weeds I like to think of each of their closets as their own little whimsical, colorful capsule, that they can mix and match to their hearts' content.  Or at least for the boys, come down matching everyday.  I always find the best pieces for my kids at J.Crew Factory.   The pieces are all beautiful and classic with just that little extra touch of fun.  Just what every kid needs in their capsule, and every mom too.  ;-)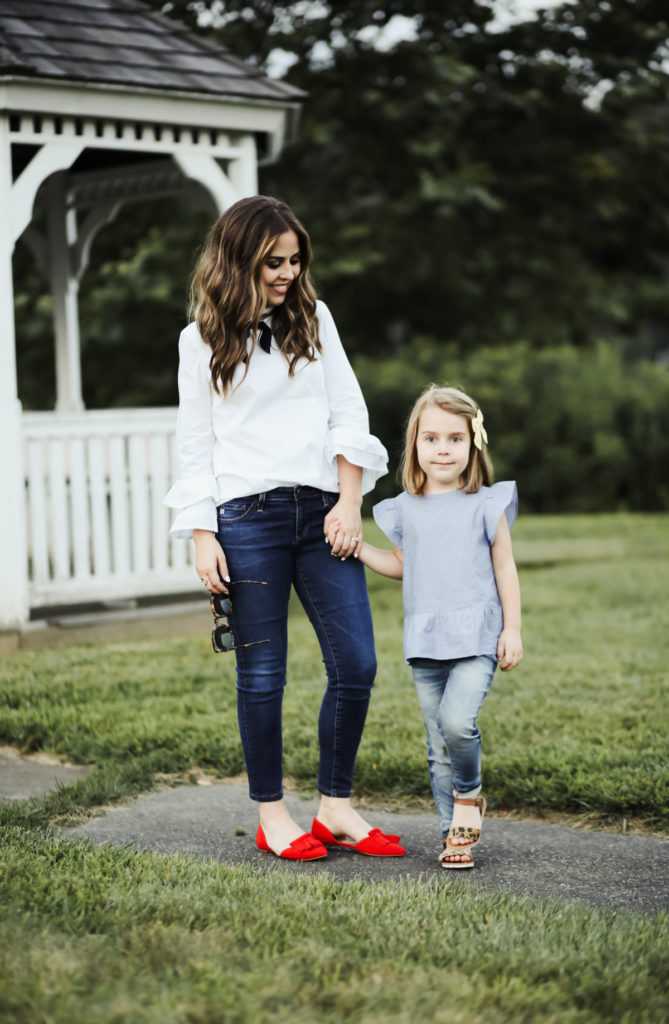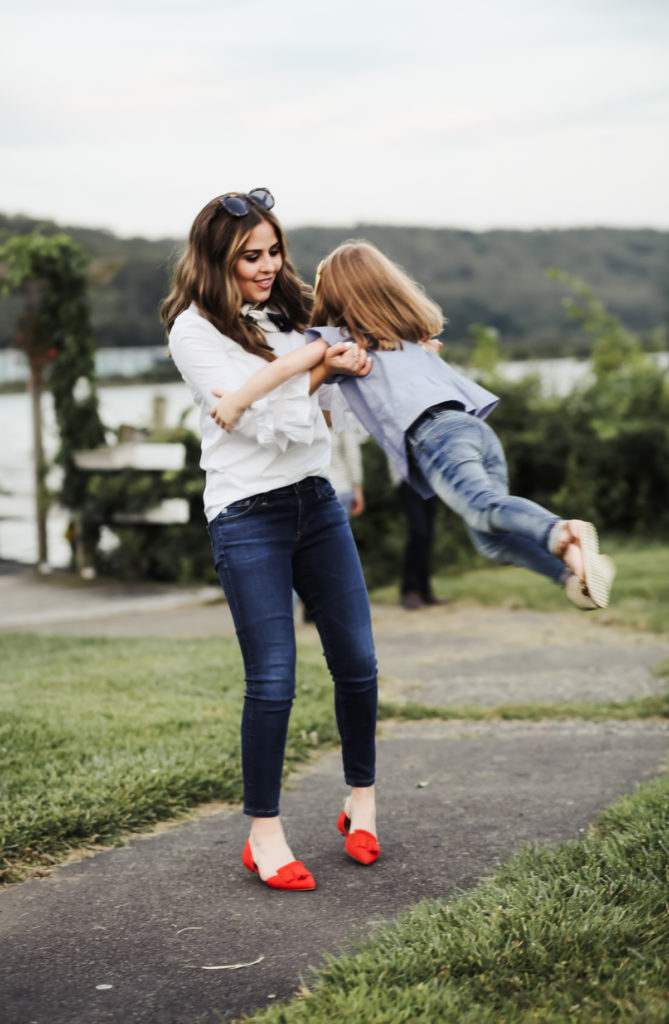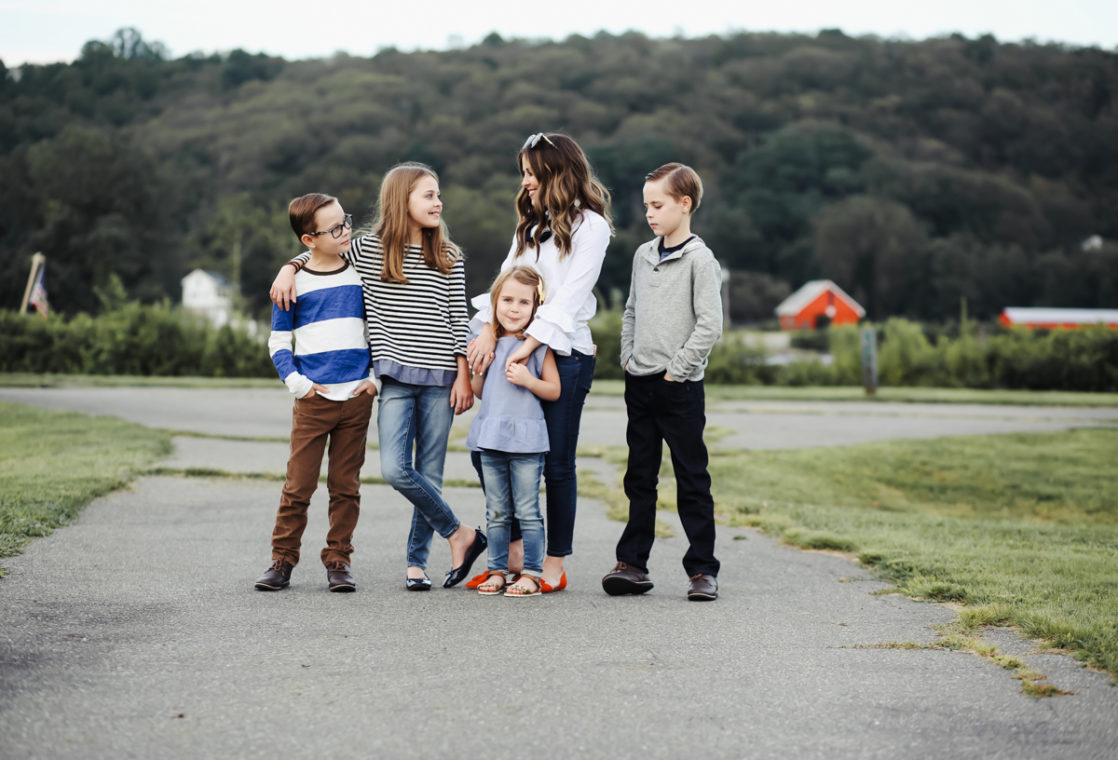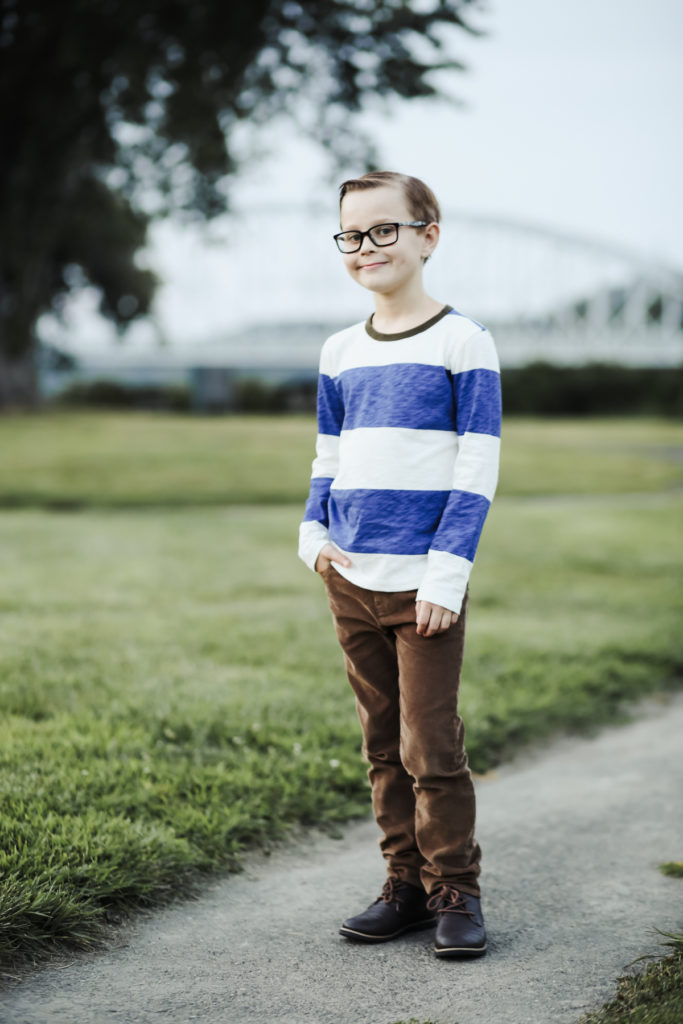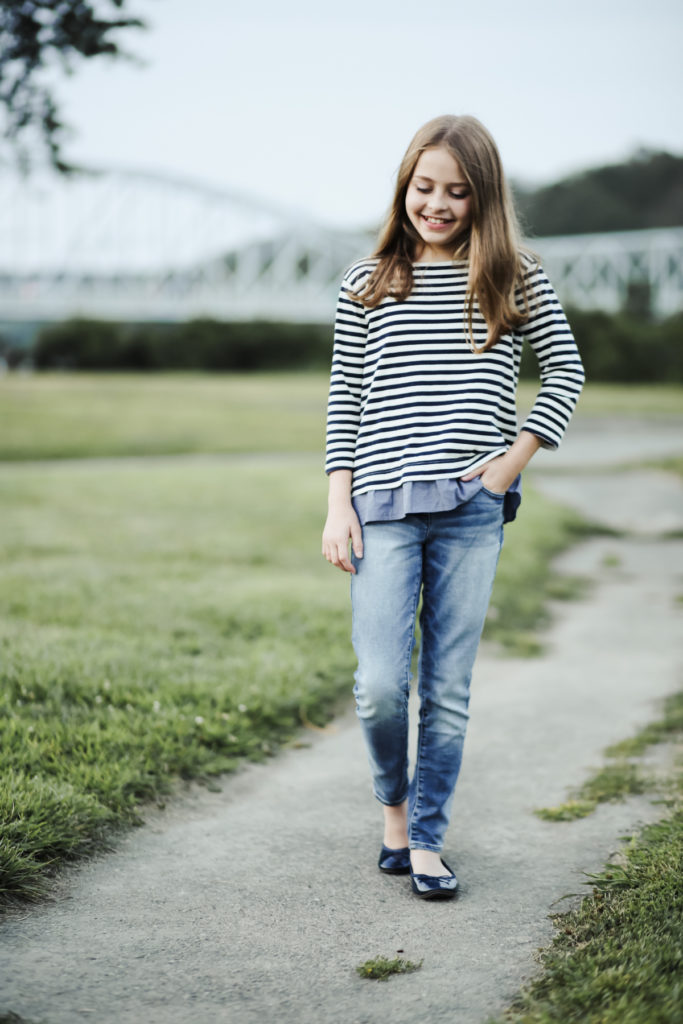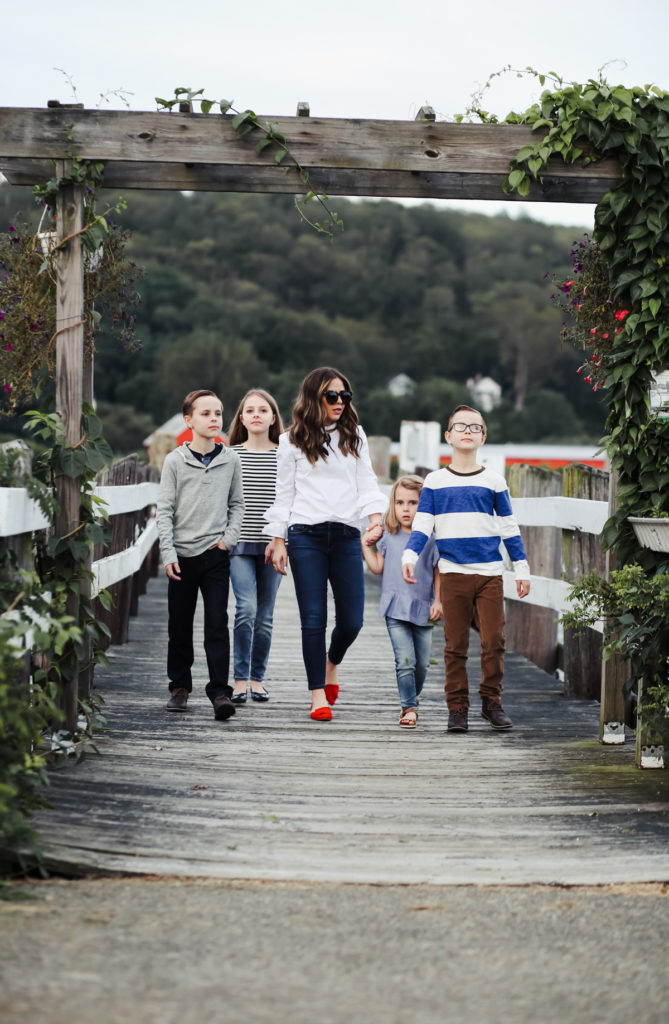 And third, they need to be affordable.  Because I'm clothing four kids and they either wear out or grow out of their clothes at what often seems the speed of light, finding great quality in affordable brands to dress my kids is definitely a priority for me.  J.Crew Factory has been a favorite place to find those pieces for my kids for years, and I love how often I can take advantage of their great sales and promotions.  Like today's: if you spend $100 you can take 25% off your order.  Perfect time to stock up for the new school year.  And they've also got a great deal online for college students and teachers, you can take 15% off your whole order (which is stackable on top of any other online promotion)through 9/30. (And the student/teacher discount is always good in store with valid ID.)  Definitely sharing that one with my older sister who teaches high school. ;-)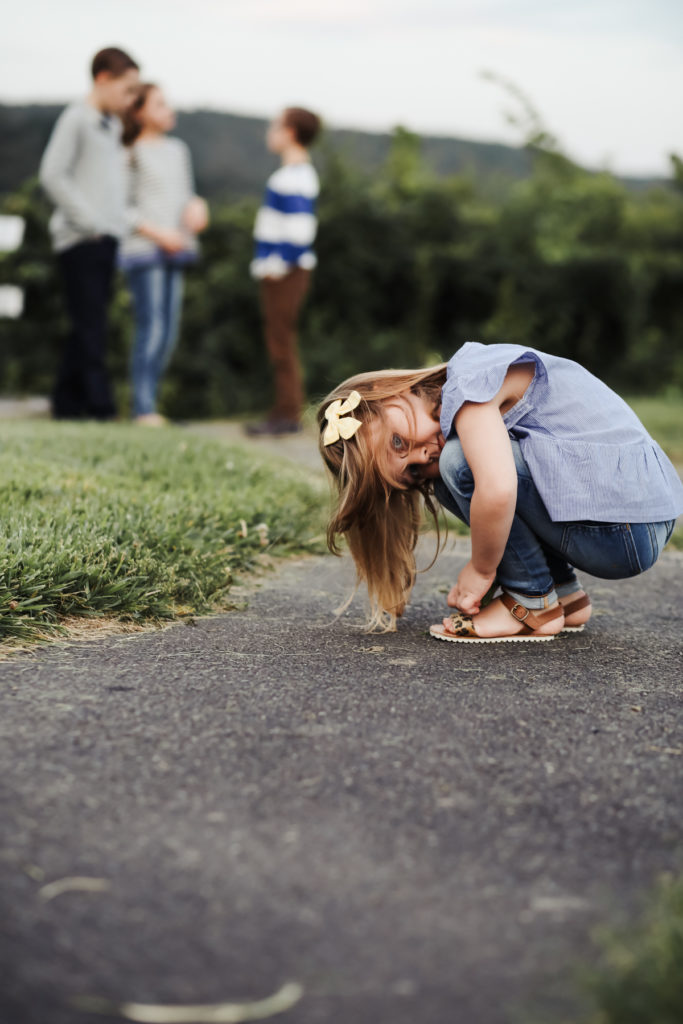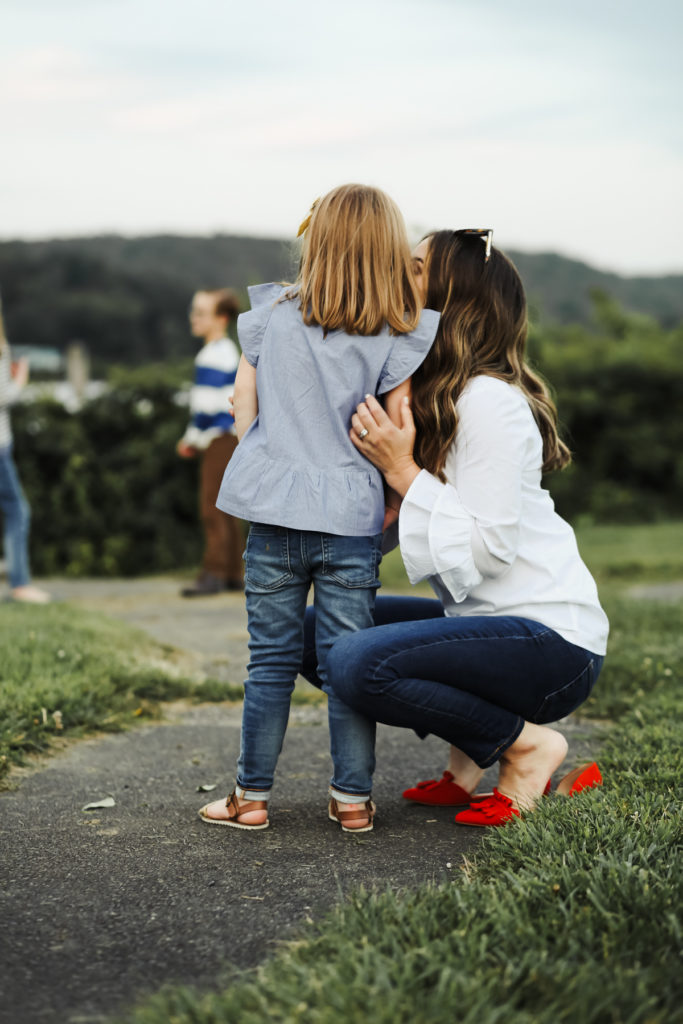 So even though I'm sad to be sending them back in a few weeks, I'm so happy to be sending them back with that little extra confidence that comes from feeling good in what you're wearing, and knowing that you're prepared to take on a new adventure.  Let the learning begin!
How do you get your kids prepped for the school year?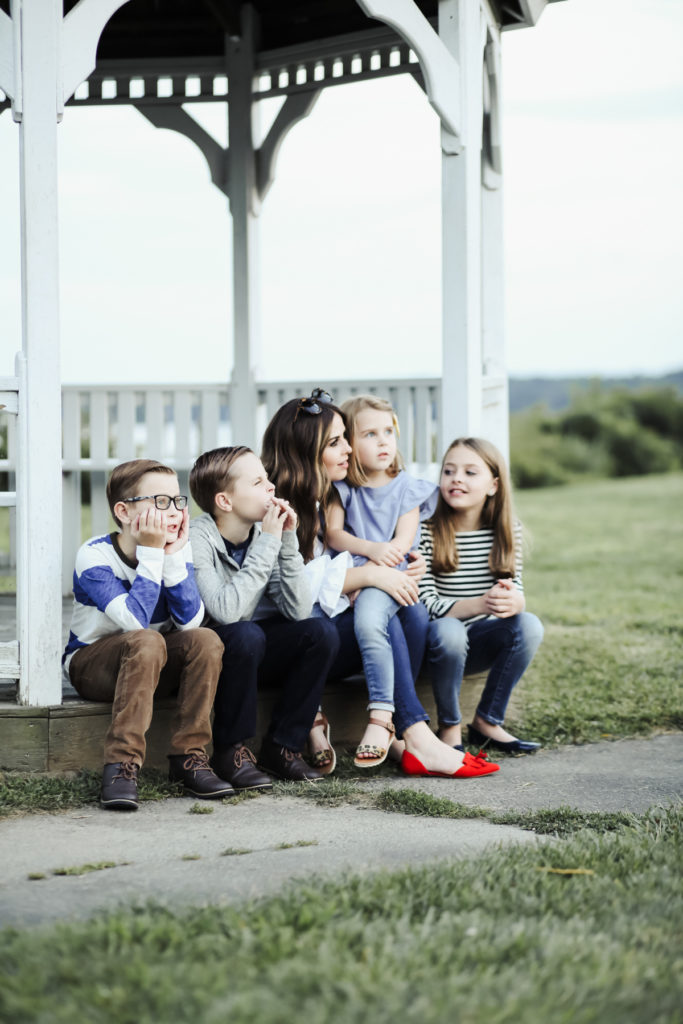 *this post was created in partnership with J.Crew Factory.