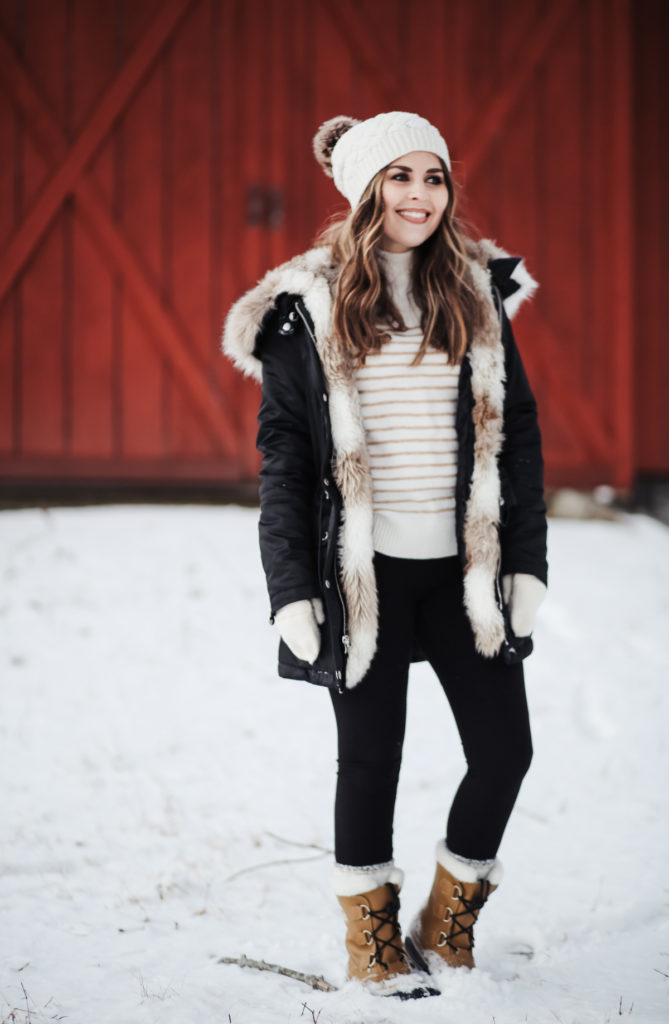 Similar coat here and here. Leggings. Sweater. Sorel Boots. Socks. Hat. Gloves.
I know a lot of people hate the cold, but to be honest, snow days put me in the best mood.  I love the snow, I love the way it coats everything in white and quiet, the way it makes winter magical, and entices cozy afternoons reading by the fire and lots of warm bowls of soup.  I love to ice skate, and ski, and especially sled with my kids.  I must be a true winter baby because I love winter and a good snow day.
Since winter is just beginning and we have months of glorious white ahead, today, I thought I would share my snow day favorites with you all.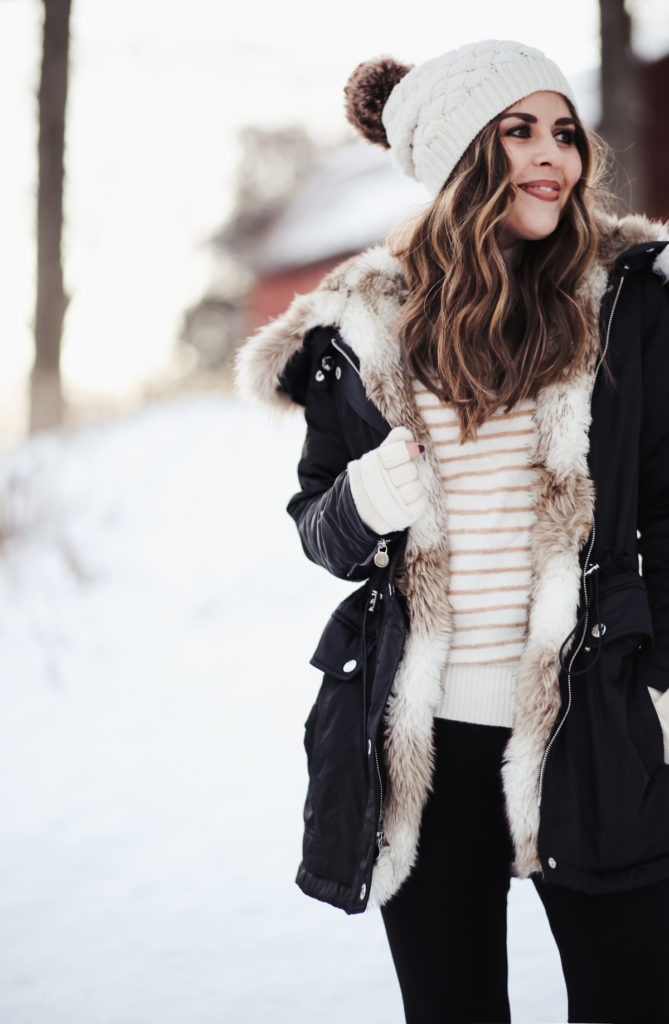 Parkas and Puffer Coats: I used to feel like it was hard to have style in the snow because staying warm and dry takes precedence over looking cute.  But I bought this amazing parka 2 winters ago and it completely changed my mind.  It is literally the warmest coat I have ever worn, keeps me toasty even when we've been out in the cold for a long time, looks good dressed up with a pair of jeans and a sweater or down with a pair of snow boots.  If you live in a cold climate and you haven't invested in a parka yet, it is the first purchase I would recommend this winter.  I also love a cute puffer coat for a bit more of a sporty look, and they too are stylish but keep you nice and warm in the snow.
here are some of my favorite parkas and puffer coats: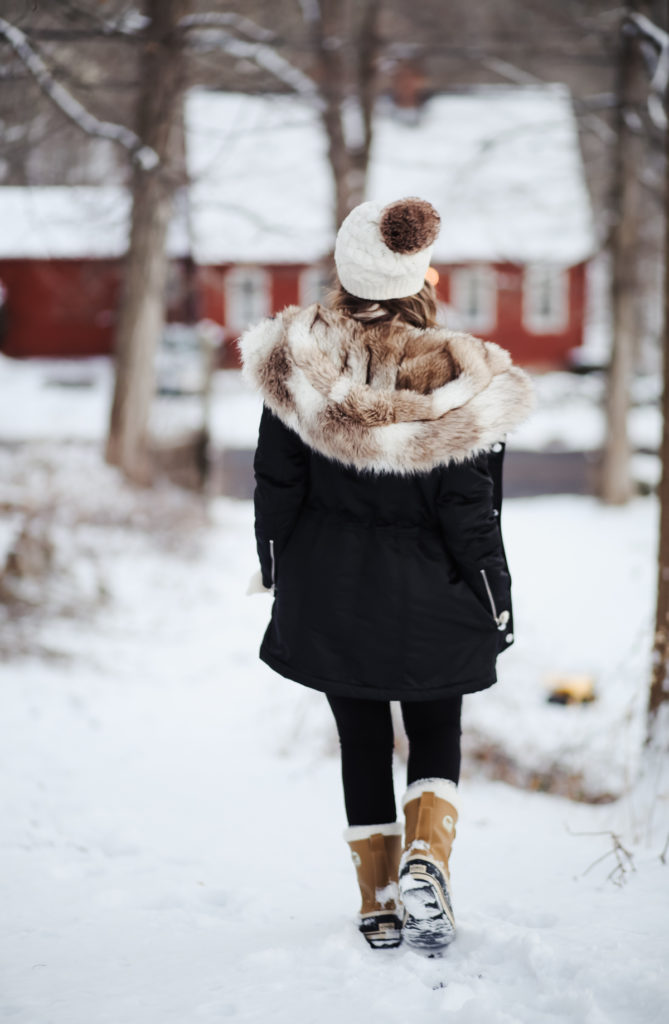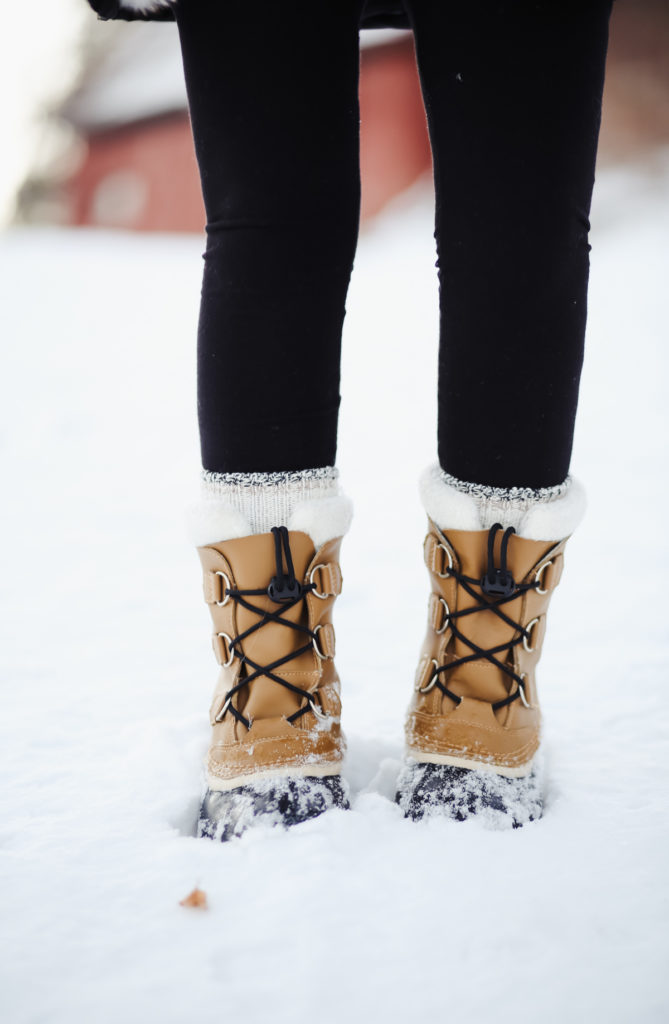 Snow Boots: I know this seems like a no-brainer, (snow boots for a snow day, go figure) but I wanted to talk about some of my favorite brands and some of the great, and pleasantly surprising options they offer.  Sorel is by far my favorite brand of snow boot (I have 3 pairs) and they are the best.  These are my favorite classic snow boot.  They are a bit bulky for just wearing around, but that's because they are made for snow.  Like your feet have never been warmer.  I also own these (which are a fun alternative and a little bit better for wearing out and about on a snowy day), the fur lining on top adds a fun stylish pop.
my favorite snow boots: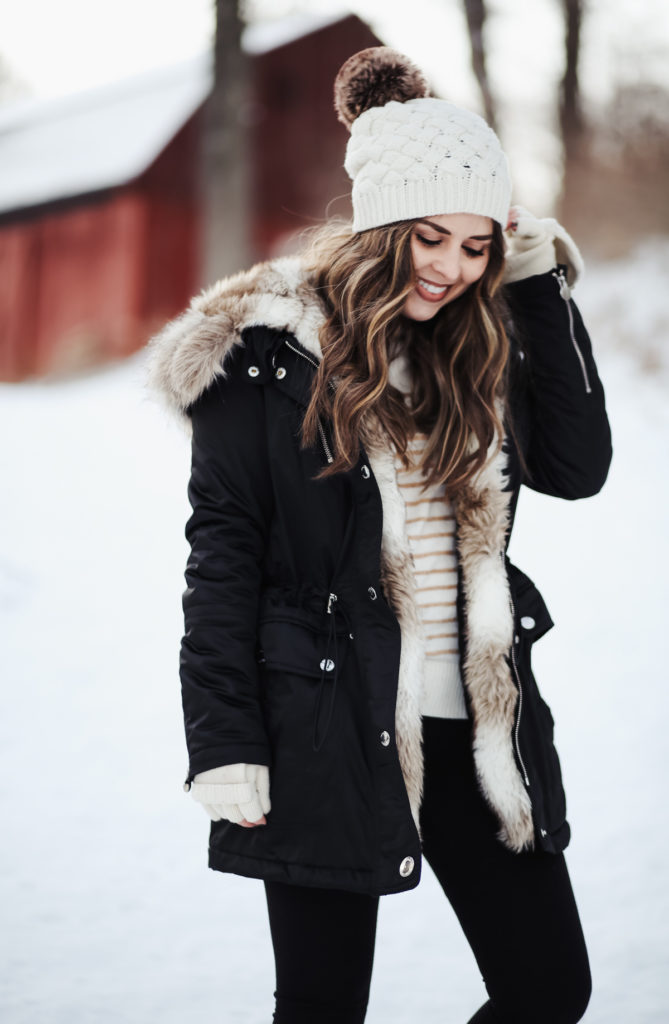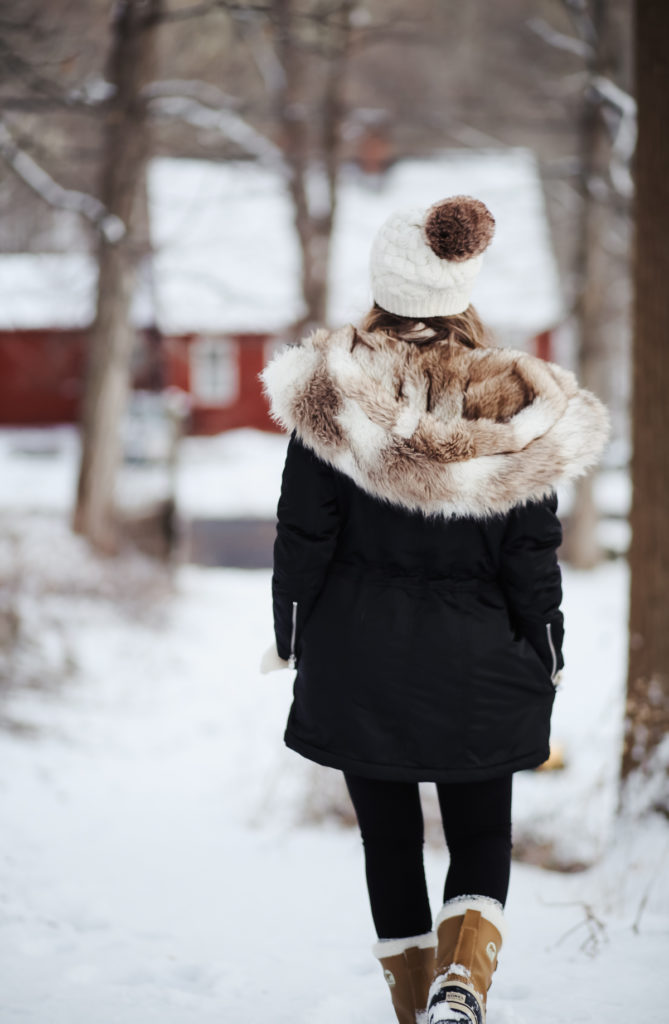 Beanies and Gloves: I've become such a beanie hoarder in the last couple years, and honestly, the bigger the pom the better.  I just think they add such a fun pop and also, they keep your head so warm.  As far as gloves, if I'm going for a full-on snow day I wear my ski-gloves, but if I'm just out and about in the snow I opt for a cute pair of knit mittens instead.  I like this pair because you can fold them back and still use your phone, etc.
my favorite gloves and beanies: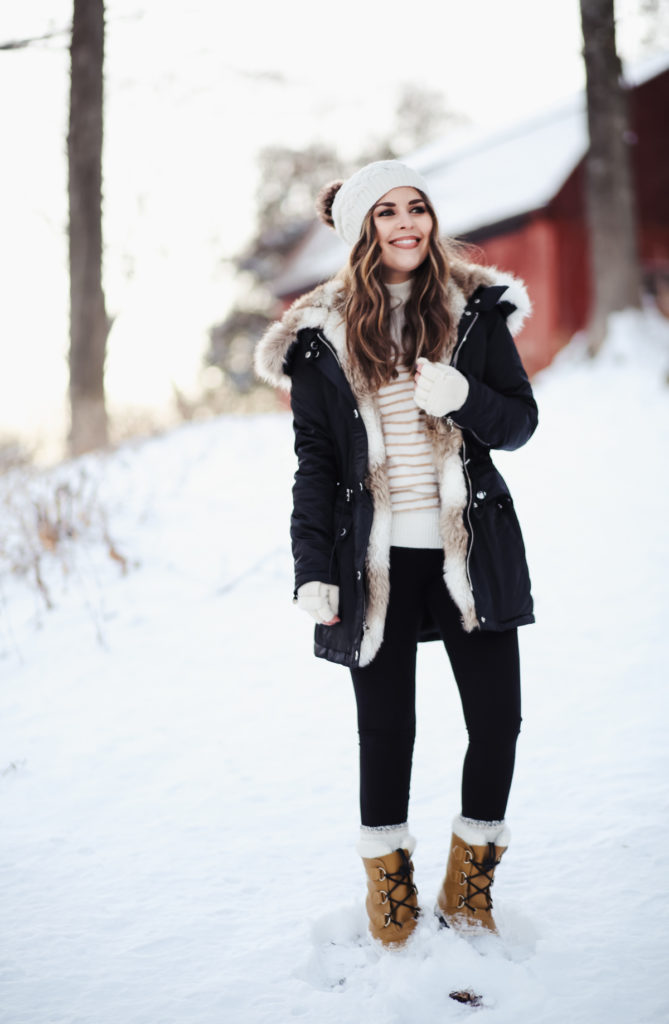 Similar coat here and here. Leggings. Sweater. Sorel Boots. Socks. Hat. Gloves.
SaveSave
SaveSaveSaveSaveSaveSaveSaveSave
SaveSave