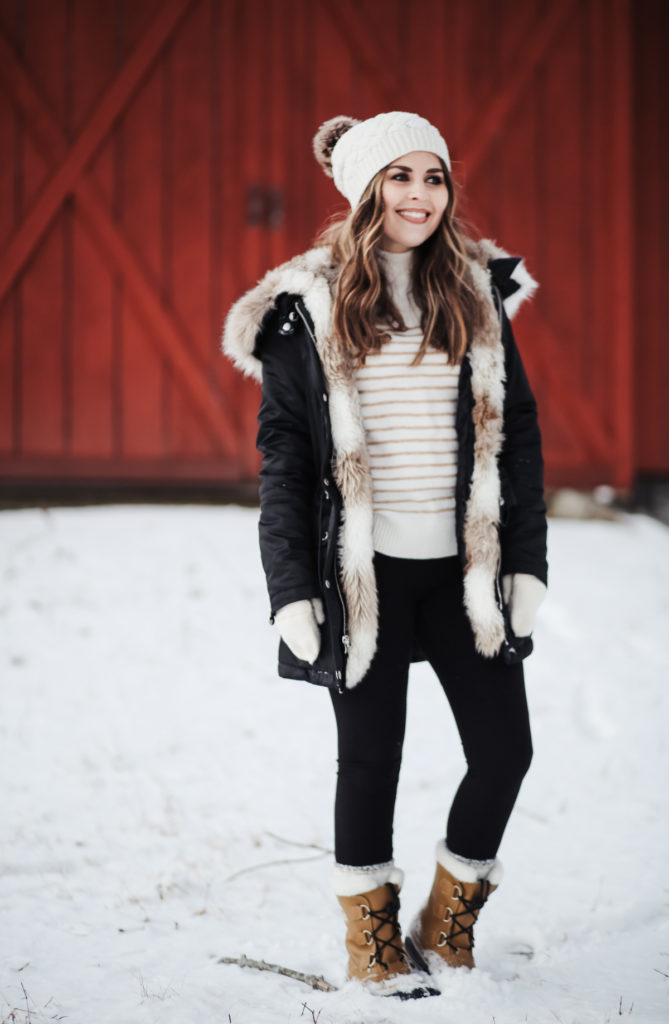 Similar coat here and here. Leggings. Sweater. Sorel Boots. Socks. Hat. Gloves.
I know a lot of people hate the cold, but to be honest, snow days put me in the best mood.  I love the snow, I love the way it coats everything in white and quiet, the way it makes winter magical, and entices cozy afternoons reading by the fire and lots of warm bowls of soup.  I love to ice skate, and ski, and especially sled with my kids.  I must be a true winter baby because I love winter and a good snow day.
Since winter is just beginning and we have months of glorious white ahead, today, I thought I would share my snow day favorites with you all.