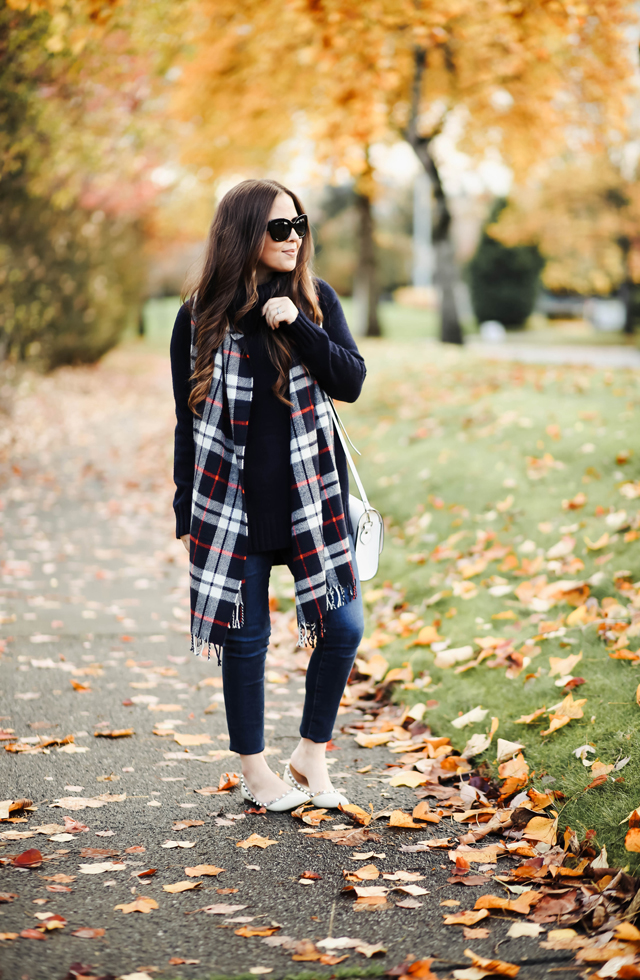 Isn't this the most amazing

sweater tunic

you've ever seen.  I wish I could convey to you over the web exactly how cozy/comfy it is, but there are no words.  The loose turtleneck alone merits a high five.  And if it looks like I'm wearing it while basking in a total a fall wonderland, it's because I am.  If this month hadn't been so dang rainy (the wettest in Seattle history) this would have been the most perfect October ever.
It's okay though, because it's Halloween (yay, one of my favorite holidays) and I'm still standing, sane and happy.  Which means, I have successfully survived what we've come to call "birthday month."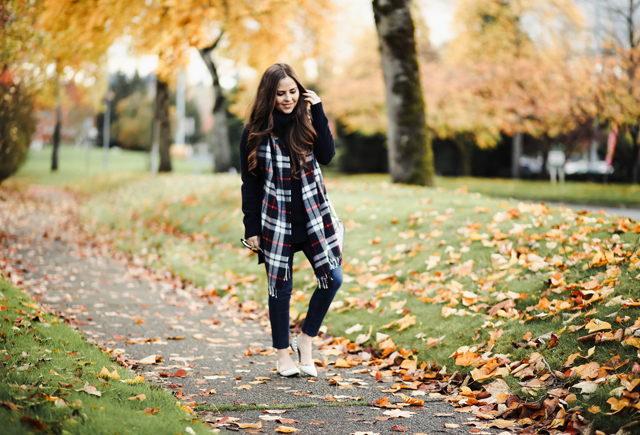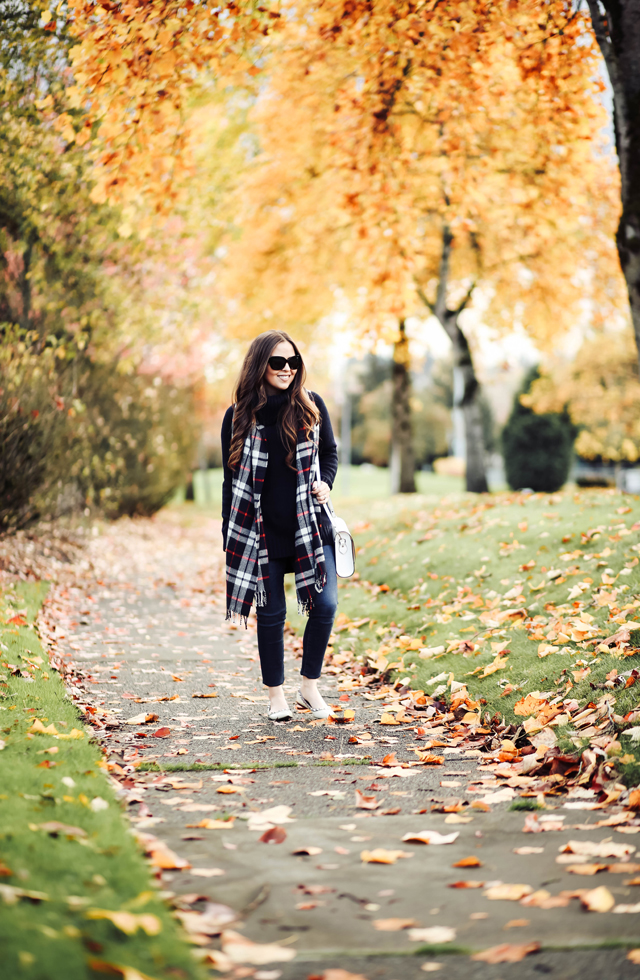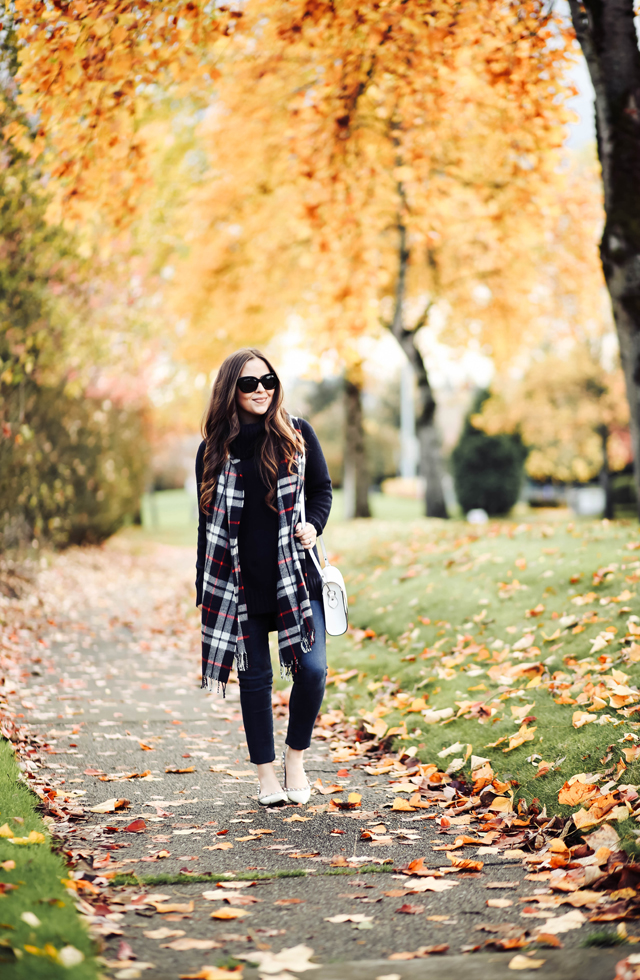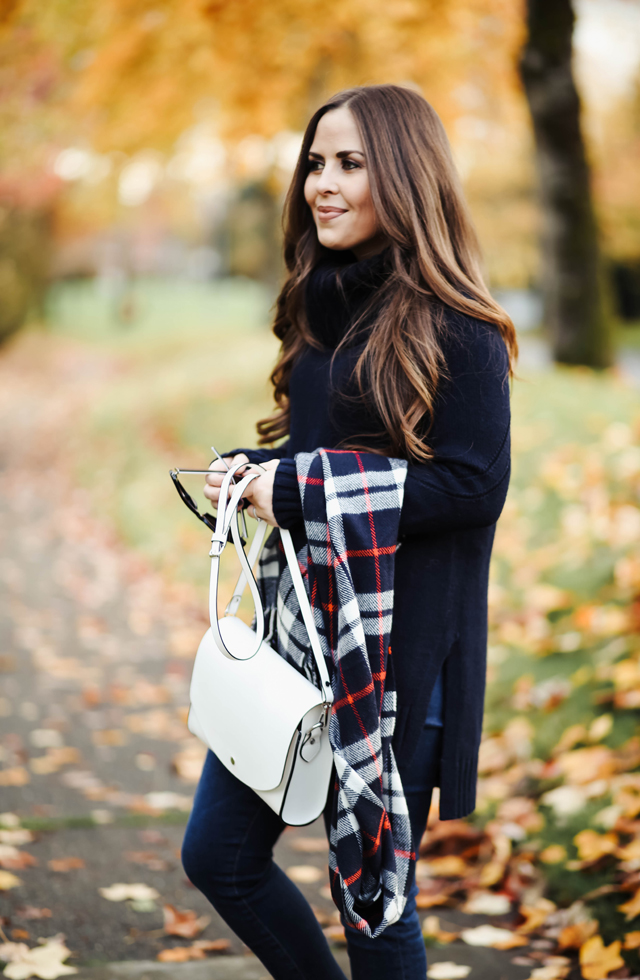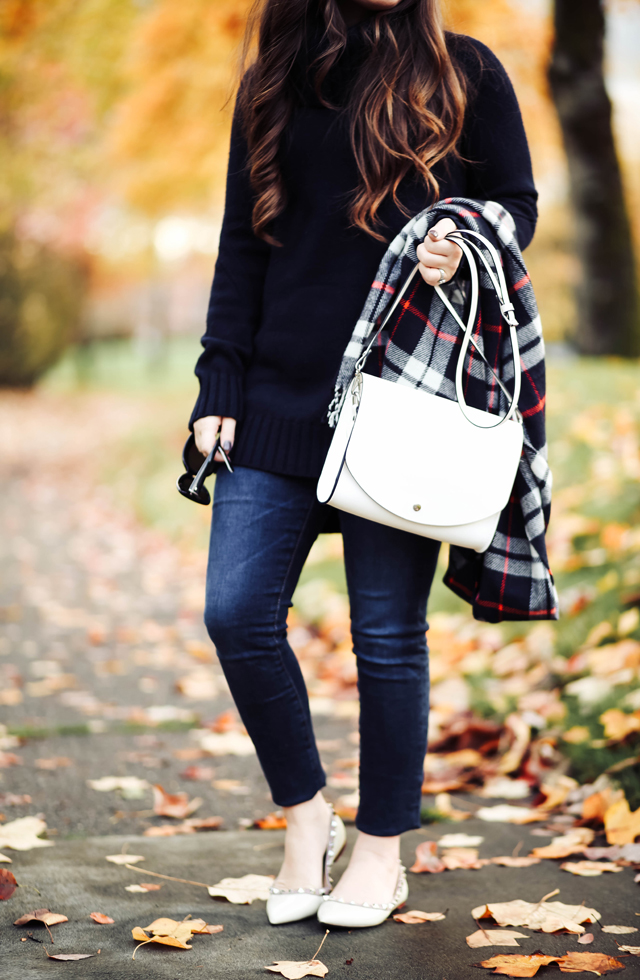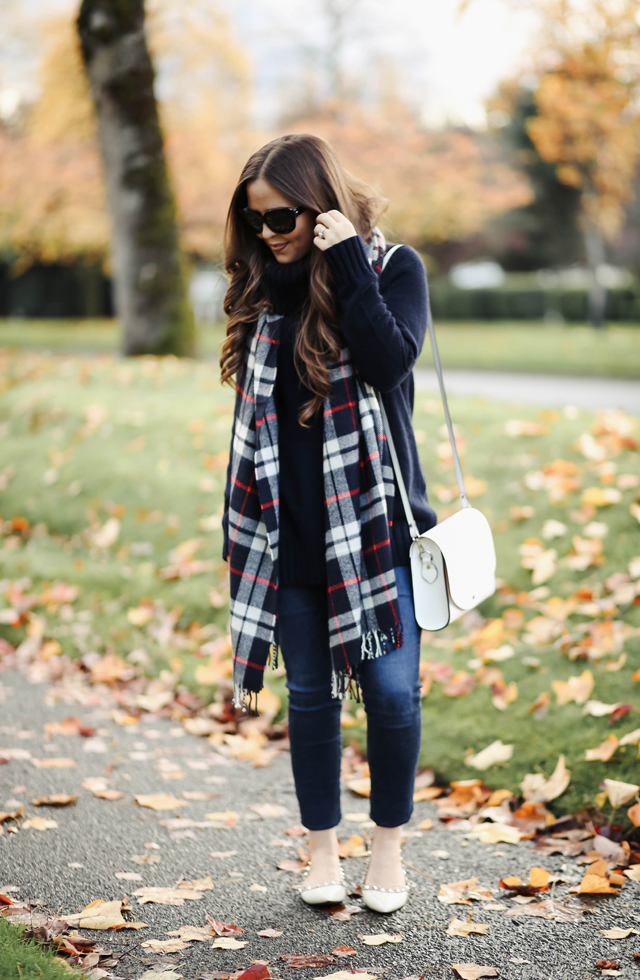 I'm not kidding.  I don't know what it is about October, but 3 of my kids, one of my sisters, my favorite cousin, and one of my best friends all have birthdays this month.  It makes it all a bit hectic, but I'm pretty stoked because thanks to our Church's trunk or treat last Friday night, I finished all our costumes before the weekend and therefore spent my Sunday afternoon, napping and reading.  Can't complain about that, eh?
Now my biggest concern today, is figuring out which yummy soup to put in the crock pot for after trick or treating tonight. (It's supposed to rain again.  Oh, goody.)  Anyone have any great soup recipes?  I've been on a real kick lately and I think I've rather worn my family out with all my go-tos.
Since tomorrow is the start of November, I've been thinking a lot about putting more of my heart into being thankful as I approach Thanksgiving this year.  I've just realized lately how much more cheerful and joyful I feel when I take the time to really notice all the little things there are to be grateful for in my life.  And I'm talking micro-level things that when you stop and realize how they add to your life can just fill you with joy and gratitude.  So I've decided to give myself a prompt everyday leading up to Thanksgiving–you know, force myself to stop a little in this mad rush towards the holidays that's about to begin and just be grateful for what I already have, and what I've experienced.  If you are interested in joining me, go over  to the sidebar on the right and subscribe to my email.  I'll send out a prompt each day, and I'll share with you what I'm feeling thankful for.  Kind of a 24 days of gratitude thing.
Yeah, I like that.
Make sure and join in because I think it's going to be a lot of fun.

more cozy sweater tunics: