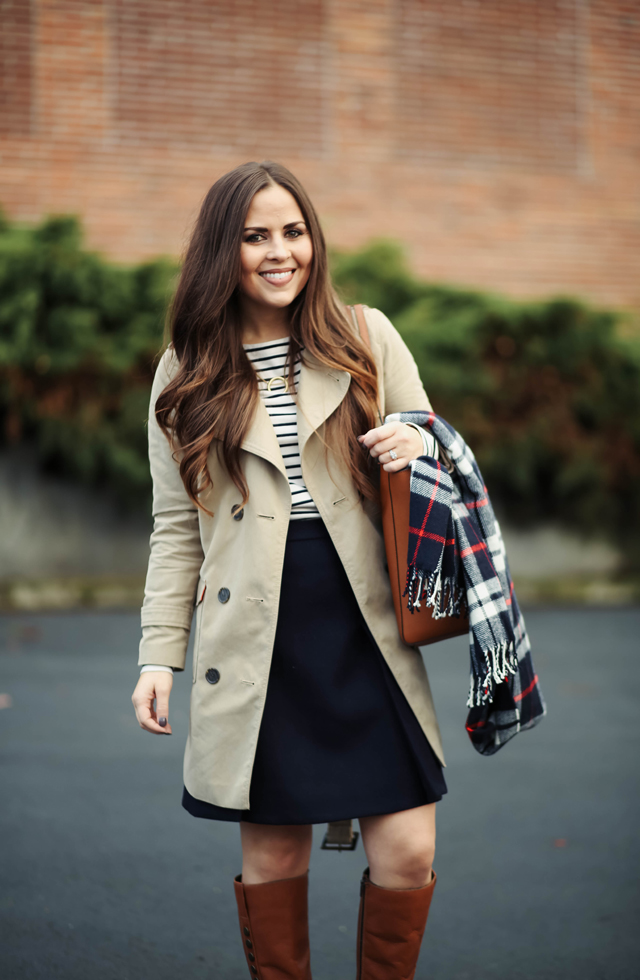 When I was a little kid, during the early 90's when the styles were loud, all I wanted to wear in the winter was a navy peacoat.  I guess I've always been drawn to the classics, and honestly not much has changed.  In most cases it's still my first choice.  

Trench coats

,

wools skirts

,

riding boots

and of

course breton striped shirts

.  You can sign me right up for that.  The good thing is, those are the most versatile pieces, so it makes my closet very workable.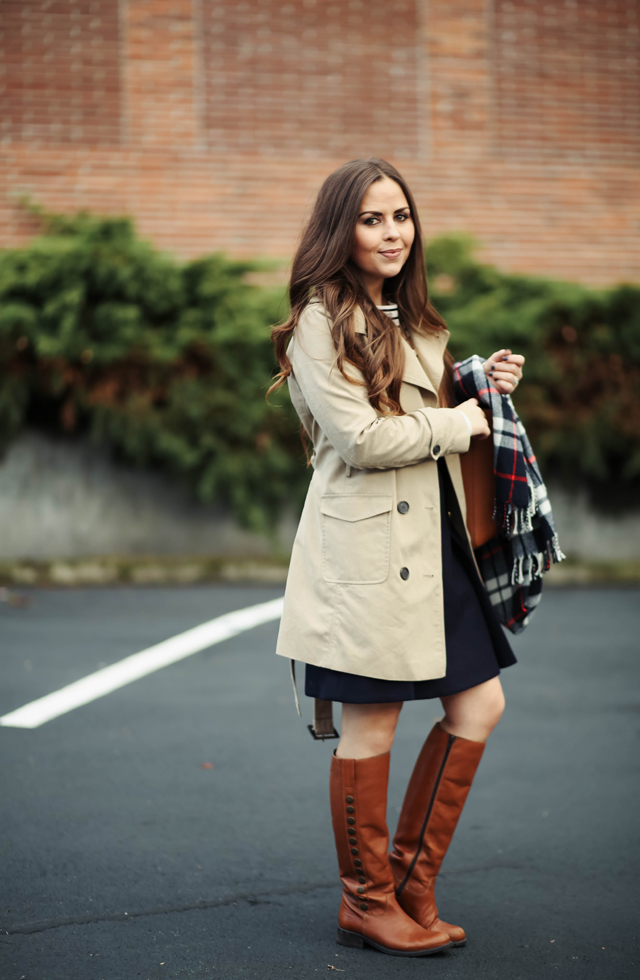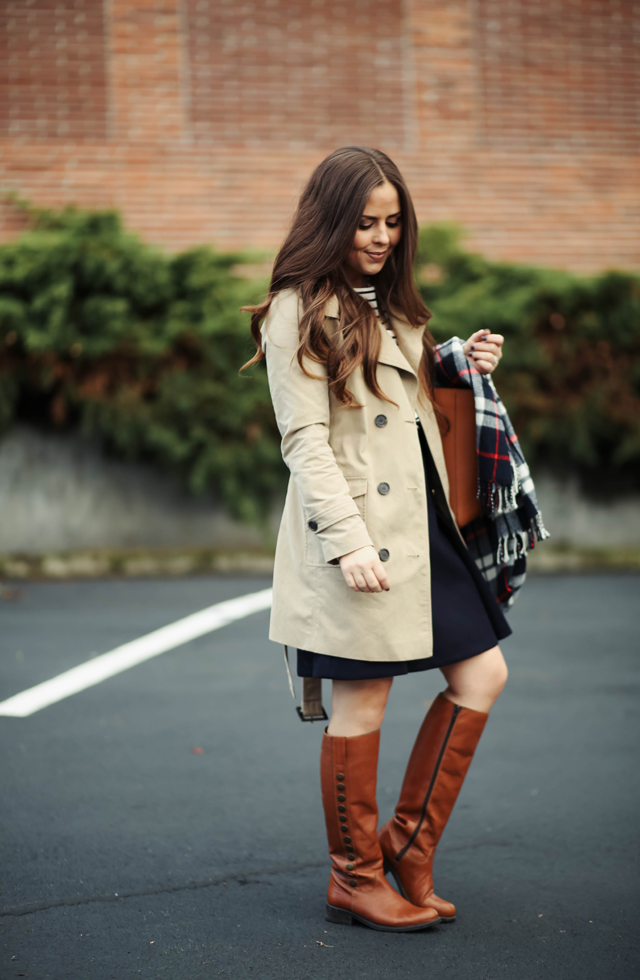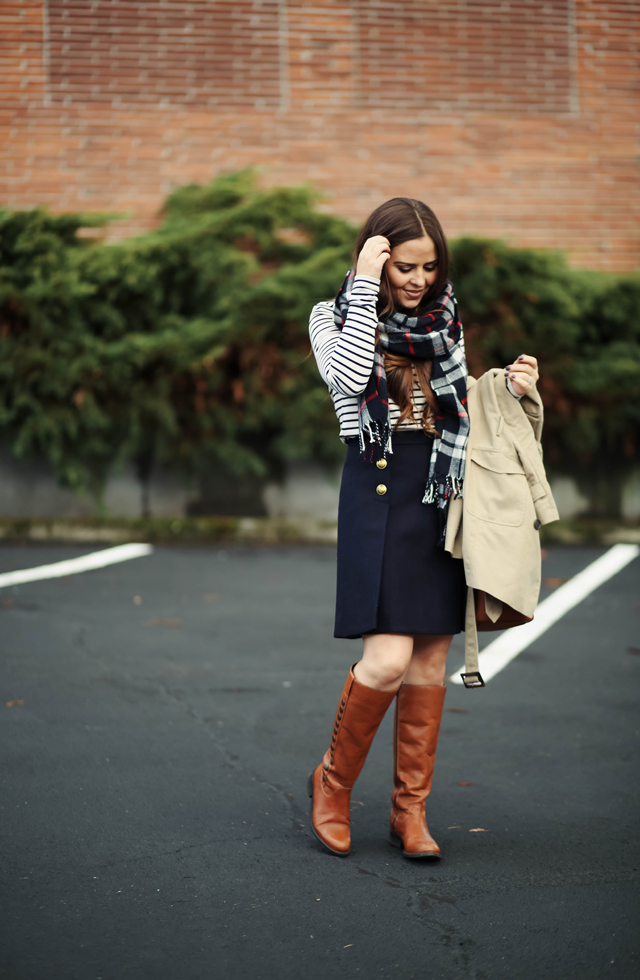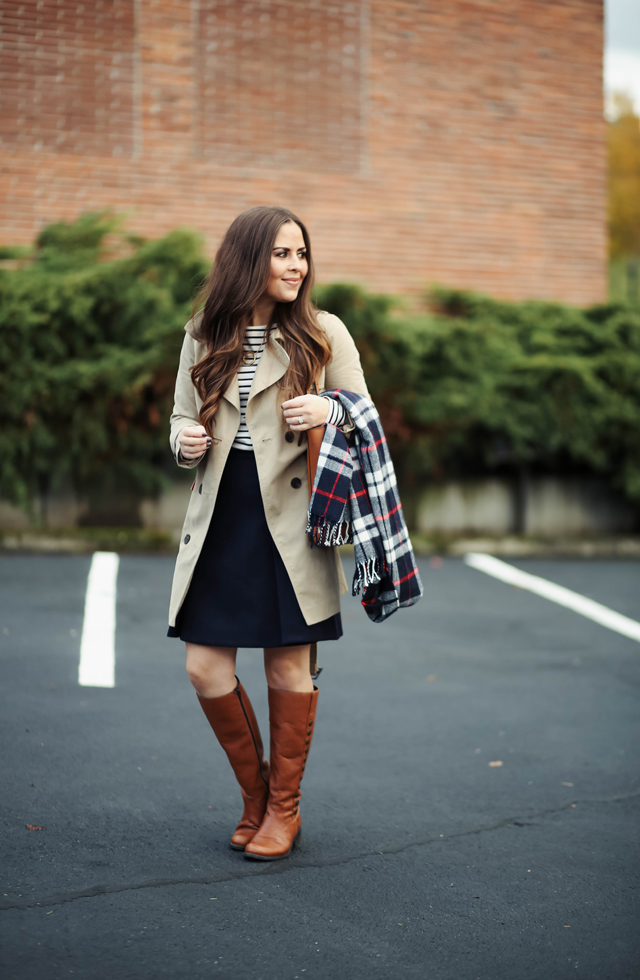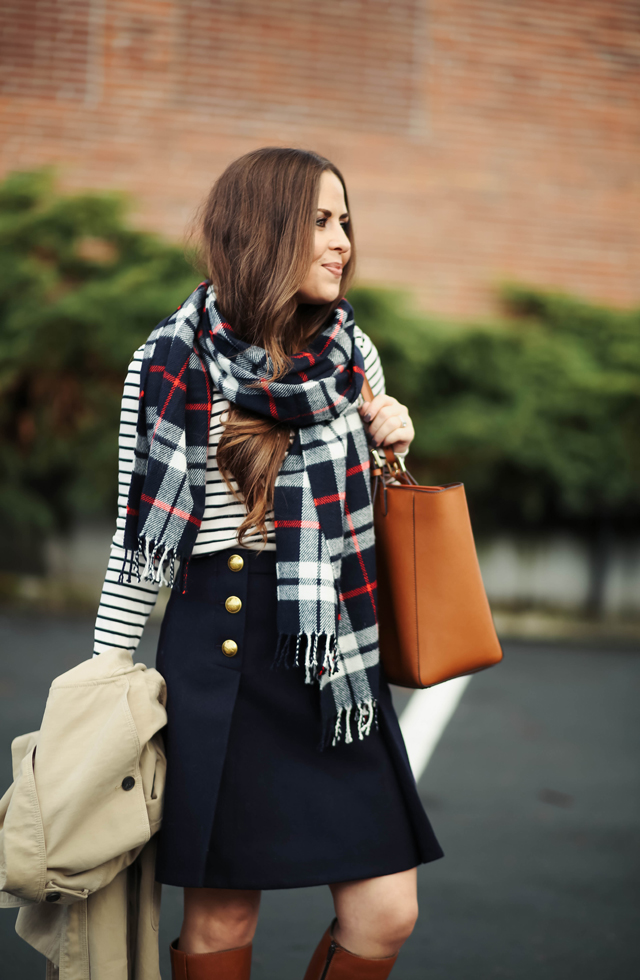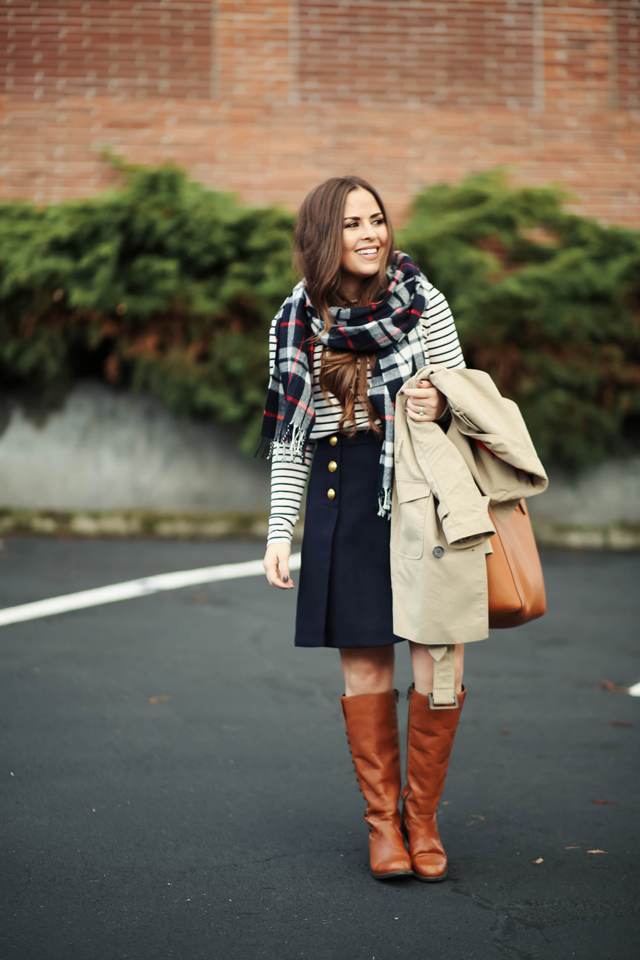 I occasionally teach wardrobe classes to groups of women, and when I do, I always suggest building a capsule wardrobe, especially if they are starting from nothing.  One of those pieces is a

breton striped shirt

.  I think every woman should have at least one.  (I'm not going to tell you how many I have…)
I figure, if it's good enough for Coco, it's good enough for me.
Oh, and look at my hair, there's a reason it's tucked in that scarf.  The rain is giving me a real run for my frizzy money.  The other day we were watching old Friends episodes.  Remember the one where they go to Bermuda and Monica's hair is super frizzy?  Well, that's me every time it rains, and I live in Seattle, so… yeah.
My husband and I actually have a joke about the size of my hair.
ps. the

Shopbop Surprise sale

is happening right now, and holy tomato there are so many good things, I included some of my favorite pieces (up to 40% off) below.  This is one of my favorite places to snag name brand items and this sale is so good.